Several months ago my 80-year-old father had triple bypass surgery.' As any family member would be, my father's wife, my siblings, and I were both worried and hopeful.' ' We were told that the surgeon was the best and my father was in good hands.' Afterwards, we were told that the surgery went well.' However, one of the night nurses in the coronary care unit reported that my father took a swing at one of the doctors.' My father didn't remember the incident.' My father also asked his wife a few times when the surgery would take place because he was anxious to get it over with and get home.' These incidents caused a flurry of calls from my father's wife and my siblings asking me if Dad now had dementia.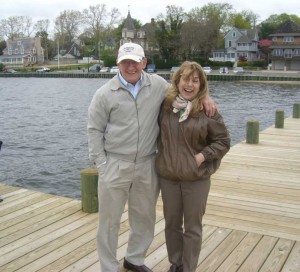 I explained that post-operative confusion and delirium are common in older people who have had general anesthesia, and that in time Dad would become more oriented and less confused.' (I couldn't guarantee, however, that he wouldn't want to take a swing at someone who awoke him in the middle of the night.)' Unfortunately, my prognosis did not calm their fears.' So my family members asked physicians they knew the same question and reported back to me that a cardiologist, a neurologist, and an internist had said that my father should not be experiencing any confusion after surgery and therefore he must have dementia.' ' This came as a complete surprise to me, as I just assumed that all health care professionals, especially those who work with older people, would know what I knew.' I didn't receive medical training, but I am a geriatric social worker.' I have worked in hospitals, where I came to know firsthand that older people are commonly confused for a period of time following major surgery and anesthesia.' How could it be that these physicians were not aware of this?
So I called Jeff Silverstein, a professor of Anesthesiology, Surgery, and Geriatrics & Palliative Care at Mt. Sinai School of Medicine, who is an expert on geriatric anesthesiology.' ' Jeff told me that it is a complicated issue.' He said that post-operative delirium and confusion are common in older people who have had general anesthesia and that most people will eventually return to their former level of cognitive functioning after a period of time.' However, perhaps 40% of people over 70 who have had a coronary artery bypass graft (CABG), which is what my father had, will experience a decline in cognitive ability following surgery.' He referred me to an interesting essay included in Larry McMurtry's book Walter Benjamin at the Dairy Queen, in which the author describes a profound loss of cognitive capacity following heart surgery.' ' Jeff also said that the issue of geriatric anesthesia is not well studied, and we need more information about pre-op and post-op care to minimize delirium and confusion in older patients.
Of course, even if we don't have all the answers or know all the whys and wherefores, it is important that everyone treating older people who have had major surgery know about post-op delirium and confusion.' It would save families and caregivers a lot of worry and possibly prevent them from making wrong decisions about placement for their loved one following discharge.
As for my father, I was not able to convince anyone that his confusion might be temporary.' His wife insisted on a CT scan, which of course showed nothing.' My dad went home and is now driving himself to nearby physical therapy sessions three times a week.' His confusion is clearing up a bit, but it still remains a concern for his wife and my siblings. I spoke with Jeff about this, and he said that it could take years for the effects of anesthesia and general surgery to completely dissipate.' Sometimes people never fully regain their former level of function.
It seems to me that older patients and their caregivers should be better informed about post-operative confusion and how to deal with it, as well as all the risks involved and possible consequences of certain surgeries.' Having doctors, nurses, and/or social workers hold these discussions with the patient and family prior to major surgery would be a step towards ensuring a proper informed consent and the beginning of an appropriate discharge plan and post-operative care.' And when patients and their caregivers ask questions, health care professionals should have the right answers.' Is this too much to ask?
For more information on delirium please visit the website of the newly formed American Delirium Society, which is having its inaugural meeting in Indianapolis June 5-7, 2011.' They will also be publishing a special edition of the Journal of the American Geriatric Society on delirium, supported by the John A. Hartford Foundation.