Turning 65: Finding a Medicare Advantage Plan
Trudy Lieberman | June 6, 2011
This is the fifth in a series of posts that examine the process of signing up for Medicare, navigating its rules, choosing supplemental coverage and planning for health care in a program with a very uncertain future.
Ah, those Medicare Advantage (MA) plans! The government can't seem to decide if it loves or hates them. On the one hand, when I tried to learn about my options, there was much more MA plan information available from the government than for traditional Medigap policies. So it seemed like I was being encouraged to select an MA plan. On the other hand, Congress with a big nudge from the president, whacked reimbursements to MA plans, cutting out the overpayments they'd been receiving for years. It was costing the government far more to fund the benefits to seniors who picked them than it cost to provide the traditional program. Lower payments, experts believe, could cause some MA plans to disappear.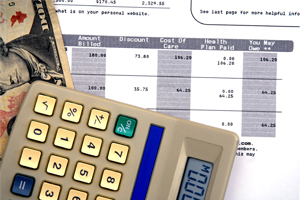 While government is betwixt and between on MA plans, I am not. I know I would not feel comfortable in a restricted provider network, which is the crux of most of these MA plan arrangements. But I approached the selection process with an open mind, taking a careful look at what's available and evaluating the advice for selecting one. As with Medigap policies and the prescription drug plans that go with them, there were too many choices and too many data points for the average senior to comprehend, let alone make the right decision that the marketplace model says will appear, like magic.
I understand why seniors fall for misleading or deceptive sales pitches. We need a helping hand but all too often whoever is extending it doesn't have our best interests at heart. I had heard lots of these pitches before'the kind where a seller invites seniors to a local restaurant, then glosses over the negatives and highlights insurance deals for a very low or no monthly premium with drug coverage, gym memberships, and vision and dental care thrown in to boot. Appealing, no?
Now it was time for me to cut through the hype. First, I started my review with the sales brochures I received for MA plans. The giant in this universe, UnitedHealthcare/AARP, sent its brochure in an enticing envelope. A big red banner screamed '$0 premium Medicare health plans enough to make me rip it open. The insurer's Medicare Advantage Guide said that although costs vary by plan, all of United's MA plans have annual limits on out-of-pocket expenses so you can budget for health care expenses and limit your out-of-pocket costs each year.'' That didn't mean much since I don't know what illnesses might befall me. Marketing jargon, really, but apparently it works.
Another sales piece in the mailing gave concrete info about United-AARP's MedicareComplete Plan 1 (an HMO) with its out-of-pocket limit of $5,900. And the other United-AARP offerings? For those I had to turn to the government's Medicare & You handbook where I ran smack into the bizarre world of MA plans. It turned out there were also two PPO plans offered through United-AARP. Since PPOs are less restrictive than HMOs, I wouldn't lose my Medicare benefits by going out of network as I would with an HMO.
I learned that there were also three other AARP HMO choices'the MedicareComplete Essential HMO with an out-of-pocket limit of $5,900; the MedicareComplete Plan 2 which carried an out-of-pocket limit of $4,200; and the MedicareComplete Mosaic with its limit of $2,900. It's not uncommon for one insurance company to offer several different Medicare plans with fanciful names, which further confuses consumers.
All had no monthly premiums, but they paid different amounts for what's called durable medical equipment, like oxygen, and for critical treatments like chemotherapy drugs. I also discovered that the United-AARP MedicareComplete Essential HMO did not cover drugs, which would force me into shopping for a drug plan, another headache I didn't need.
The United-AARP MedicareComplete Mosaic seemed ideal with its low out-of-pocket maximum, low copayments for doctor visits, and low coinsurance for the expensive stuff like chemo drugs and medical equipment. But based on the sales brochure they mailed to me, which were all about Plan 1, it was not the plan United-AARP was encouraging me to buy. With Plan 1, I would be on the hook for more out-of-pocket expenses'meaning that the carrier would pay less and profit more. No wonder they were pushing it. A second United-AARP mailing also pushed Plan 1.
However, both brochures did disclose a significant variable to look at when choosing an MA plan'the copayments for inpatient hospital stays. I knew these copays are often hidden in the fine print, and consumers frequently don't learn of them until they land in the hospital. They are clearly a negative for MA plans. FYI: Medigap policies pay the copayments for hospital stays, which give them an edge in this department. The copay for Plan 1 was fairly hefty'$175 each day up to $1,400 per stay. These could add up for a sick person who had multiple admissions.
Emblem Health also sent some Medicare insurance mailers, mostly trying to get me to access their website with my own personal password, which was good for a limited time only. They were looking for sales prospects, and I didn't want to become one, especially since I wasn't interested in watching some NBA hall of famer on a how-to video telling me how easy it is to choose Emblem's Medicare options. But acting like an average senior who had heard of Emblem Health might, I thought I better take a look at the Emblem plans for New York City.
It turns out Emblem offers three HMOs and four PPOs. The penalty for being able to go out of network in a PPO is steep. They came with high out-of-pocket maximums'$2,500 for going out of network and $6,700 for staying in network, or a $10,000 combined maximum. Even though two had no monthly premiums, and two had premiums of less than $100, I didn't go further with Emblem.
While sales people push MA plans with low or no monthly premiums, the premium is not the only thing to consider. It's the mix of policy elements that ultimately determine whether a plan is a good or bad deal.' And then of course, there's the unknown of your future health status to consider. You need to know how the combination of premiums, in- and out-of-network hospital copays, out-of-pocket limits, drug copays, coinsurance for chemotherapy drugs, and copays for doctor visits interact to determine what a plan will really cost. The trade-off for a no-premium plan may be hidden'and high'hospital copays, very high out-of-pocket limits, or the obligation to pay 20 percent of chemotherapy bills. It boils down to a game of name your poison.
I also looked for MA plan information on the Medicare.gov website but did not find it helpful. Both the handbook and website gave star ratings for MA plans but they seemed to measure different things, further confusing shoppers who might want to use them. The government handbook gave the United-AARP CompleteMosaic plan one star for Member Satisfaction. That might be important to know. At the same time the government website gave the same plan an overall rating of three stars. This certainly raised some questions for me about the usefulness of these stars as a shopping tool.
Having done lots of homework, it was time to select a plan to cover Medicare's gaps. Was I going to try one of those Medicare Advantage PPO plans that seemed to offer flexibility and let me keep the doctors that I like?