This is the sixth in a series of posts that examine the process of signing up for Medicare, navigating its rules, choosing supplemental coverage and planning for health care in a program with a very uncertain future.
Even though I have written about Medicare for many years, it wasn't until I actually went through the process of selecting an option to cover Medicare's gaps that I realized seniors have an extraordinarily difficult, if not impossible, task. You can't make a perfect decision because so much depends on your future medical needs and no one can predict those with certainty. A good choice made when you are first eligible for Medicare or during the fall open enrollment period may become an awful one only a few months later. Congress, responding to pressure from the private sector, keeps expanding the choices available to seniors. And there are so manyoptions, which can lead to defaulting to a plan associated with recognizable name brand like AARP or falling for slick or scary sales tactics.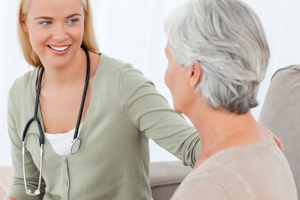 However earnest the government is about providing information about Medigap, Medicare Advantage and prescription drug plans, I found that the information was not clear or straightforward and often was more frustrating than helpful.' However well-meaning states have been in setting up State Health Insurance Assistance Programs (SHIPs), the quality of service was uneven'ranging from outstanding to marginal.
I visited the New York City SHIP to get an information booklet. The booklet was fine; the staffer was rude and didn't want to be bothered with my question. It's all in the book, she said and walked away.
I called the Medicare Rights Center in New York City, another counseling program, wanting to know if I would still have to pay higher Part B premiums as my income decreased. When I asked what my new premium would be, the counselor replied 'Somehow I can't find it at this point. Social Security would know that.'' Then he pulled a number out of thin air. It's roughly $137 instead of $115, he said. The Social Security office later told me it was $161.50.
My choice ultimately boiled down to calculating the exposure I would face for uncovered medical bills, how much risk I was willing to assume for that exposure and how much money I wanted to spend to cover my exposure.' Lower premiums usually mean greater risk and greater exposure.
The first question seniors should ask themselves is how much risk they can assume for uncovered medical care and how much of their monthly budget they can spend to minimize that risk.' ' I wanted to lower my exposure for uncovered bills as much as possible.' I was willing and able (many seniors aren't) to spend the money up front in the form of higher premiums to make sure I had no nasty bills at the back end if I got sick.' Someone who is more of a gambler might opt for lower monthly premiums and keep their fingers crossed.' Others might simply have no choice but to choose the least costly monthly premium.
I ended up with three choices: 1.) remain on a retiree plan from a previous employer, 2.) choose Medigap policy Plan F and a separate drug plan that would expose me the least to uncovered medical services , or 3.) a Medicare Advantage PPO plan, which would let me stay with my current doctors. In the end I decided to stay on my retiree plan from a former employer.' It was my most expensive choice $545 a month including the prescription drug benefit. I could have gotten something for a lot less, but this is the same plan I have had for 34 years. The deductible was low'$500; so was the maximum out-of-pocket amount $1500. Drug copayments were only $5 for generics and $7.50 for brand products. Out-of-country travel was covered.' And if my former employer dropped coverage, I would have a two-month window in which I could buy a Medigap policy. I went with the plan that felt the safest and the most familiar.
There are still many unknowns, though. This is one of those so-called Cadillac health plans that the health reform law will eventually do away with. Does this mean that in a few years I will have to trade in my great coverage for something less? What will happen if my retirement income changes drastically? What other changes will be in store for Medicare in the future?