This is the second in a series of posts that examine the process of signing up for Medicare, navigating its rules, choosing supplemental coverage and planning for health care in a program with a very uncertain future.
Even before I officially signed up for Medicare, sellers of Medicare Advantage plans, prescription drug benefits and Medigap policies began stuffing my mailbox with marketing brochures and lead cards'the kind that ask for your name and address and tell you that a salesperson will call if you return the card. Since the first of the year, I have received five lead cards asking for personal information, four solicitations for Medicare Advantage plans, two for stand-alone drug plans and three for Medigap insurance.
Like the good shoppers we are supposed to be, I sat down and sifted through the sales brochures. Most did not contain the outrageously misleading and deceptive claims insurers once used to sell policies to seniors. Much of the information was of the CYA variety'a lot of legal boilerplate. Some of it was irrelevant; some was simply confusing or incomplete.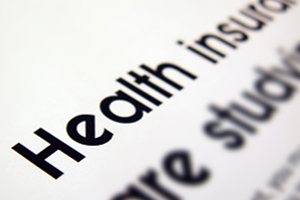 Lead cards, on the other hand, were more questionable. Historically, sellers have used lead cards to reel in customers through all kinds of deceptive tactics. Sellers of Medigap policies can still show up unannounced at a senior's doorstep. But in recent years, the federal government has clamped down on sellers of Medicare Advantage plans. Consumers must agree in writing before an agent can visit them in their homes or call on the phone. The cards (some are letters) have coupons for consumers to sign and return giving that permission. State Farm's solicitation advised that I would be agreeing to let an agent contact me in the next two weeks. Perhaps they were in a hurry for a sale.
Another card was the kind that Medicare counselors warn against because they use scary language to frighten consumers. Called the Medicare Open Enrollment Inquiry Card, it warned me: You only have ONE open enrollment period to make people respond pronto. The card asked for my date of birth and phone number and my spouse's'and whether I wanted information about prescription discounts. This card looked almost identical to one the Federal Trade Commission investigated 23 years ago. My card was to be returned to the SD Reply Center in Rockwall, Texas. Someone or some company was prospecting for business. I once interviewed officials at a company in Texas that preyed on seniors by sending out similar scary lead cards. I wasn't about to send my personal information down there.
A similar lead card arrived saying IMPORTANT MEDICARE HEALTH CARE INFORMATION ENCLOSED and then it exhorted me in big letters to OPEN IMMEDIATELY'DO NOT DELAY. The card included a check-off box to accept an offer that seemed both appealing and harmless: Please see that I receive information on the Medicare health care options available to me. This card was to be sent to the National Reply Center in Indianapolis. I recalled that address too from my days at Consumer Reports reporting on similar misleading promotions. So I wouldn't send personal information there either.
Two letters from SafePath Benefits, a licensed insurance sales agency in New York, promised a free consultation about Medicare options as a come-on to entice people to call their toll-free number. 'We'll work with you until you're 100% confident that you've made the right decision, one letter read. Would that decision aim toward a SafePath product? Although the small print at the bottom of the letters disclosed the firm was selling insurance, SafePath referred to its sales agents as specialists and benefits advisors. Would a senior understand they were really selling insurance, especially since the pitch was carefully crafted to make people think these 'advisors' were friendly counselors who would lead them to the right choice?
An 11-page booklet from UnitedHealthcare using AARP's name was borderline deceptive. A big red banner across the front said Medicare Advisor. Below it were the words Your Guide to Understanding Medicare, and below that was a table of contents. The booklet was exactly the same size as the government's "Medicare & You" handbook sent to beneficiaries each year, and the typeface was the same, too. At first I thought the AARP/United brochure was the official Medicare handbook. If I, as an expert, was confused, what about those less knowledgeable? That may be what the seller had in mind.
On the inside page was a greeting from a UnitedHealthcare vice president and a phone number to call for more details about United's offerings in New York. At the very bottom at the back of the brochure in small print was the message: 'This is an advertisement. No kidding! But what were they advertising?' Much of the information inside was generic'basics about Medicare. The brochure was a subtle sales pitch for Medicare Advantage plans. Medigap plans were barely mentioned. A shopper would have to make a phone call or two to get the full story on the options for covering all the gaps.
UnitedHealthcare, the nation's largest insurance company, has cornered the market using AARP's brand. Judging from my own sample of solicitations, they are also the most aggressive, at least in New York.
I began my search for ways that I could close Medicare's coverage gaps by dissecting the United/AARP offerings for Medigap policies, the option most people on Medicare still choose, and along with it a stand-alone drug plan that I would need. I called Bonnie Burns, a Medicare expert with California Health Advocates, seeking advice. She is a one-of-a-kind objective and thoughtful resource on Medicare and has helped me a lot over the years. Seniors new to Medicare usually don't have someone like that to turn to. She chuckled and said, 'I think you've gotten off easy with the number of mailings that you got. It could be worse and probably will be before your birthday