The Latest on the Usefulness of Hospital Ratings
Trudy Lieberman | October 30, 2013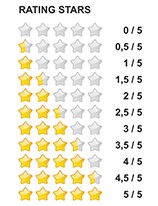 On Monday, Pro Publica provided the latest word on the usefulness of hospital ratings, an issue that seems never to disappear despite the growing body of work that raises questions about the methodology used to create them, their conflicts of interest with sponsors, and, most importantly, their usefulness to the public.
A health reporter in Billings, Montana, wanted to know how she should write about ratings, and Pro Publica's senior writer, Charlie Ornstein, responded with: "Reporters should avoid writing about hospital ratings if they can. But if they do, they should consult state health department data and the federal Hospital Compare website and look for recent inspection and deficiency reports posted on hospitalinspections.org." All advice I agree with — not just for journalists but for the public, too.
Last year I wrote extensively about my experiences trying to use hospital ratings for New York City hospitals. At the time, I needed eye surgery, so the matter of hospital safety was high on my list of concerns, and ratings were hardly an abstract topic. For the most part, I concluded that ratings from the government's Hospital Compare site, US News & World Report, and Leapfrog did not provide a clear winner for me. As if that really mattered in the end.
Like most people, I went where my doctor told me to go. To repair a macular hole, I went to one hospital, and for cataract surgery to another. The docs operated at different hospitals for their own reasons. From a patient's perspective — mine — one hospital was clearly better, but the differences I experienced would not necessarily be picked up by some outfit's rating scheme.
Not only do people usually go where their doctors send them, but lately insurance companies are back in the business of directing people to hospitals where they have struck financial bargains. Insurance networks are including only hospitals (and other health care providers) that agree to deep price discounts for steering patients their way.
Insurance companies are then able to offer cheaper premiums. Consumers shopping on the new state insurance exchanges are finding limited provider networks, particularly for bronze policies — the least expensive plans that are designed to cover only 60 percent of a person's medical expenses.
If people want their insurance plan to pay most of their bills, they'll need to stick to the hospitals their carrier has chosen. It's a good bet that what patients will have to pay out of pocket for out of network care will trump ambiguous hospital ratings any time. And it's hardly clear that insurers are considering ratings or looking at quality when choosing which hospitals to include in their networks. Price is everything.
Remember when HMOs wanted patients to go to certain hospitals that were considered centers of excellence for this or that procedure? Patients refused if the hospital was too far from their home or relatives. Over the past month, I heard the same thing in Canada where I have been lecturing and learning about Canadian health care. Years ago, when provincial governments gave some people on waiting lists for hip surgery or cancer treatments the choice of going to the U.S., most refused, preferring to stay in Canada close to home.
The take-aways: people are not about to fish around for a hospital when they need a hospital procedure, especially one that is not elective, and they want to be near family and friends. Where does that leave hospital ratings? When it comes to usefulness, ratings are probably no more helpful than they were 20 years ago when marketplace consumerism attempted to gain a toehold in health care.
What's needed is a new way to think about what patients should know and can reasonably evaluate and under what circumstances. One place to begin is with hospital advertising and marketing that bombards us in taxi cabs and at the dinner table when we listen to TV news. How do we evaluate and counteract that? I will explore that in a future column.
In the meantime, the best advice comes from Don Berwick, founder of the Institute for Healthcare Improvement, who knows a thing or two about hospital quality: When you go to the hospital, take someone with you and get out quickly.