Who Wins or Loses from the Delay in the Employer Health Insurance Mandate?
Trudy Lieberman | July 10, 2013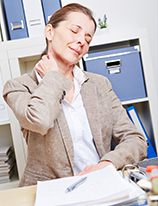 It's hard to say it was a surprise last week that the Obama administration delayed implementation of the employer mandate — that pillar of health reform requiring employers with more than 50 employees to provide health insurance or else pay a fine. The mandate, intended to help boost the number of Americans with employer-provided coverage, was to take effect in 2014, but now has been postponed until 2015, barring further delays.
The business community represented by big trade associations like the Chamber of Commerce, the National Retail Federation and the National Restaurant Association had been working for months building their case that many aspects of the mandate were unworkable and had to be changed. As early as last February, businesses believed their lobbying efforts were paying off and they sensed a positive result might be coming their way, although the timing surprised them as much as it did Obamacare supporters.
What particularly bothered the business community were the law's reporting requirements and the difficulties of keeping track of hours their employees worked. Who was a full time worker a firm had to cover — who was a part time worker it didn't? And in the case of businesses with workers whose hours fluctuated, cataloguing these changes in hours was becoming a daunting task. Many firms had cut or were considering cutting workers' hours to avoid the coverage requirements for full-time workers.
"There was widespread concern this wasn't ready for prime time," said Steve Wojcik, a vice president of the National Business Group on Health. "For all employers it was the complexity of the rules."
There's been much speculation among pundits, politicians, and the press about whether this spells the end of Obamacare. If the employer mandate is gone temporarily and possibly for good, what goes next? Is the individual mandate — the key requirement for nearly everyone to carry health insurance or pay a penalty — in trouble? "I could see the individual mandate being delayed," Wojcik told me. "I wouldn't be surprised."
Nobody really knows the answer. The more important and immediate question is, "What does this postponement mean for workers?" I explored the issue with Wojcik. What will be the immediate fallout for them?
Wojcik observed "if you already work for an employer that offers insurance, nothing is likely to change. Workers will still get coverage, although the policies employers offer in the fall may require them to pay more for their medical care through higher deductibles, coinsurance and copayments." That trend continues.
If workers without coverage from their employers were expecting to be insured by them next year, they will have to wait. In the meantime, some employers might send those workers to the exchanges which begin operating October 1. Some may even provide a contribution toward any premium they must pay for an exchange policy. Wojcik explained, however, that businesses wanting to offer some coverage might choose so-called "skinny plans."
Some firms began to offer skinny plans this year as one option to comply with the law and lower costs of more comprehensive insurance. Companies argue that workers are more likely to take health insurance if the premium is $40 or $50 than if it's several hundred dollars. These policies may cover preventive care, a few doctors' visits and maybe prescription drugs, but no surgeries or hospital stays. In other words, there's little protection for catastrophic illnesses or accidents although they generally have no cap or dollar limit on the amount of benefits.
Whether skinny plans are better than nothing is a philosophical argument that has been going on for decades. I will explore that another day.