The Dilemma of Canceled Insurance Policies
Trudy Lieberman | March 18, 2014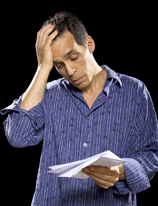 By now it's hardly a secret that insurance companies have canceled the policies of millions of Americans whose old coverage did not comply with new benefit requirements of the Affordable Care Act (ACA). That is, the policies that did not offer coverage for services like maternity care, mental health treatment, physical therapy and hospital outpatient surgery that ACA supporters believed were essential for good, comprehensive health insurance.
Since last fall, backlash against what was intended to be a good consumer protection measure has been fired up by TV and news stories telling tales of woe from people whose policies were canceled. Those who lost their policies complained about having to buy maternity coverage, for instance, when having a baby would never be in their future. As I explained in a previous post, they did not understand that the law also called for some cross-subsidization among policyholders to keep premiums reasonably affordable for everyone. All insurance products include some degree of this kind of risk-sharing across an insured group.
But after hearing all the backlash about canceling old policies and requiring people to buy newer and, in the eyes of ACA supporters, better policies, the administration took another U-turn and changed the rules. Once again consumers are more than a tad bit confused over what's going on with Obamacare and what their options are.
No one seems to know the exact number of people affected by canceled plans. While the number four million has been tossed around, insurance industry analyst Robert Laszewski told me he believes that number is "way low," adding there's no doubt in his mind that 80 percent of these individual policies in force at the end of last year will ultimately be canceled.
Because the numbers are so large and the backlash is so great, the president has granted a reprieve of sorts. People in this pickle can now keep their old insurance through October 2016, and their policies will not be considered out of compliance.
That means people won't be penalized for having a policy that doesn't meet the minimum coverage standards. There's a catch, though: Both the state where they live and their insurance carrier must allow these policies to be extended. About half of the states are not allowing the extension, including California, which had a large number of residents with the old policies.
Now it appears there's a new twist to the story that confuses matters even more and may even throw the individual mandate, the ACA's backbone, into question. Though the ACA requires just about all Americans to carry insurance or face a penalty at tax time, people with these temporarily extended policies may now qualify for a hardship exemption.
Hardship exemptions from the individual mandate and its penalties were already available for people who had recently filed for bankruptcy, had unforeseen expenses in caring for an aging family member, received a shut-off notice from a utility company or found their policies canceled and were unable to afford a marketplace plan. Last week, though, it became known that the Obama administration in December added another exemption from the mandate: if people "experienced another hardship in obtaining health insurance."
What proof do you need to demonstrate these hardships? Apparently not much. An exemption application from the government says that if you're experiencing a hardship obtaining health insurance, "please submit documentation if possible." It does not specify what documentation is acceptable.
This hardship test is pretty easy to pass, which makes you wonder about the backstory. Clearly it's politics – quelling backlash before the midterm elections – wrapped in that ubiquitous notion of consumer choice. A statement released by the Department of Health and Human Services noted, "This is a common sense clarification of the law that we made clear last December. For the limited number of consumers whose plans have been canceled and are seeking coverage, this is one more option."
And so it might be. If you want to find out how to apply, consult the steps listed on the government's application form for exemptions from the tax penalties. Or you can check with the Health Insurance Marketplace Call Center at 1-800-318-2596. With all these U-turns and changes, no wonder so few people understand Obamacare. Even its supporters must be wondering what is left of the original intentions to cover millions of uninsured Americans with good, affordable health care.