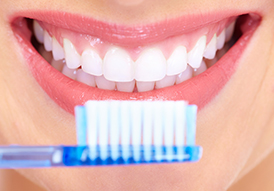 Taking Care of Your Teeth
Oral health is an important component of health and should be started early in one's life. If you have dental insurance, contact your dental plan or go on their Web site to determine which providers are covered through your plan. If you lack dental insurance, the following resources may be of benefit.
If I Don't Have Dental Insurance, Where Should I Go?
The American Dental Association (ADA) created MouthHealthy, a Web site with oral health information and a tool to find an ADA member dentist. The ADA also has a list of accredited dental education programs which may provide dental services from students at a reduced cost.
FreeDentalCare.us composed a national directory of free or sliding scale dental clinics. You can locate clinics by zip code or state.
The U.S. Department of Health and Human Services Health Resources and Services Administration (HRSA) can help you locate a community health center that may offer dental care for free or on a sliding scale. Mobile dental health clinics may also be available in your community.
As part of the National Institutes of Health, the National Institute of Dental and Craniofacial Research has on their website resources to help find low-cost dental care.
Oral Health America, a nonprofit, offers information and resources for those who need dental care.
Why Is Oral Health Important?
Healthfinder.gov has information on dental care on a wide variety of topics including information on maternal and children's oral health, sealants, dental implants, braces, dental emergencies, dry mouth, oral cancer, and other topics.
MedlinePlus offers tips on dental health.
Medscape has information on the anatomy of the mouth and throat, anesthesia, dental emergencies, surgery, diseases, news and other topics in oral health.
WebMD has an oral health center for people to find oral health news, health resources, and answers related to oral health.
How Often Should I See the Dentist?
The American Academy of Pediatric Dentistry recommends that children go to the dentist as soon as the first tooth erupts, but as least no later than the first birthday. You can visit their website for answers to general questions for pediatric dental care.
For adults, it has been common for dentists to recommend that you see them for a cleaning and check-up every six months. However, the American Dental Association recommends regular dental visits, at intervals determined by the dentist based on your current oral health status and health history.
For more information read Do I Have to Go to the Dentist? Oral Health Starts Early.
Resources reviewed June 2013
MORE PROMOTE YOUR HEALTH RESOURCES
Taking Care of Your Teeth
Advice for finding good dental care, dental insurance, and maintaining your oral health.
Facts About Vaccinations
Want to know more about what vaccinations are recommended for you and your family? Here are some facts about vaccinations, including safety information.
Do You Need a Yearly Checkup?
Though you may not need to go every year, periodic check-ups can help you stay healthy overtime. Here's what you need to know.
SHARE
RESOURCES

Find Good Health Care | The quality of doctors and hospitals varies. Here is information to help you find the right care. More

Pay For Your Healthcare | Learn more about health insurance terms, selecting a plan, and Medicare and Medicaid. Plus, resources for help with paying for prescriptions. More

Communicate With Your Doctors | Advice on how to explain your symptoms, talk to doctors and ask the right questions about tests and prescriptions. More

Organize Your Health Care | Tips for doctors' appointments, managing health records and dealing with illness and work. More

Make Good Treatment Decisions | Treatment may involve making important decisions. Here's advice on understanding your options, including watchful waiting and getting a second opinion. More

Participate In Your Treatment | How to manage medical treatments at home, including medications and dealing with side effects. More

Seek Knowledge About Your Health | Advice on understanding your risk for disease(s) and finding online health information you can trust. More

Get Preventative Health Care | Advice about physical check-ups, disease screening, dental exams, vaccinations and immunizations. More

Promote Your Health | Information on healthy lifestyles, improving health habits and help with common concerns, such as weight loss and exercise, pain and depression. More

Plan for Your End-of-Life Care | Information on caregiving, long-term and nursing care, palliative and hospice care and advance directives. More