Monitoring Your Child's Development: Your Pediatrician Can Help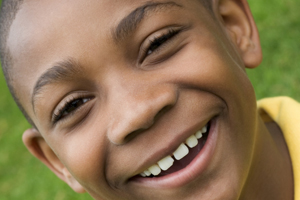 When all is well with physical health, often it is a child's behavior that prompts parents to the visit their pediatrician who may rule out — or uncover — developmental problems.
Tantrums at bedtime, delayed speech, socially crippling shyness, toilet training and finicky eating - when these everyday concerns become overwhelming parents expect their child's doctor to have solutions, says Joanna Bogin, a program supervisor for the Children's Trust Fund in Connecticut, a state agency that promotes health and safety.
The American Academy of Pediatrics recommends that pediatricians screen for developmental delays when a child is 9, 18 and 30 months old.
The professionals call it developmental surveillance, a process to spot signs of autism, a speech impediment or poor social skills, among other concerns that keep a child from learning steadily or behaving appropriately for his or her age.
"We are asking [physicians] to screen younger and younger children for developmental concerns, but most don't have the time or expertise to do that, and they aren't getting reimbursed for it," says Margot Kaplan-Sanoff, an associate professor of pediatrics at the Boston University School of Medicine.
When anxious parents show up looking for developmental and behavioral guidance and their pediatrician is pressed for time, parents go home frustrated. That frustration and a national push to ensure that children enter kindergarten ready to learn has inspired two early childhood development programs based in pediatricians' offices.
Connecticut's Help Me Grow program and the farther-reaching Healthy Steps for Young Children program both use the pediatrician's office as a jumping-off point for recognizing developmental problems in the years from birth to age three.
Healthy Steps for Young Children, with more than 50 sites across the country, matches doctors with an expert in early childhood development. While the physician focuses on coughs and earaches, the Healthy Steps Specialist offers parents advice and encouragement on behavior and learning. If needed, the specialist becomes the bridge from the doctor's office to community services that can provide more intensive help and testing.
The Help Me Grow Program — piloted in Hartford, Conn., and then expanded statewide — trains pediatric practitioners in early childhood development and encourages pediatricians and other health care providers to offer regular, standardized child developmental screenings. The program also provides referrals to child development resources around the state.
Why the pediatrician's office?
Many experts believe the pediatrician's office is an ideal setting to identify struggling children.
"If you are looking for a universal, nonstigmatizing environment, it's the pediatrician's office because everybody goes," Kaplan-Sanoff says.
DeAnn Davies, a Healthy Steps program coordinator in Phoenix, says her program is "appropriate for everyone from the family of our hospital CEO to the teen mom who is homeless and everyone in between."
Bogin says Help Me Grow training is changing the way pediatricians communicate with parents.
"We encourage doctors to ask: 'Do you have questions about how your child is learning, behaving or developing?' That statement alone helps to open up conversation," Bogin says.
In Connecticut, parents who participate in the Help Me Grow program fill out a periodic questionnaire about their child's language, social and emotional progress. The assessment is analyzed and the results are retuned to the pediatrician's office.
"If the questionnaire reveals concerns they get a call from us," Bogin says.
Child development surveillance programs housed at the pediatrician's office are designed to catch problems early, and some programs also promote healthy development through parent education and guidance.
Kadie Vinyard's pediatrician participates in the Healthy Steps program. A child development expert joins the 26-year-old mom when she takes her three daughters in for well child visits.
"My girls have always been picky eaters. The pediatricians voice their concern about my girls' weight, but they don't tell me how to get my girls to eat more. The Healthy Steps Specialist gave me ideas on how to make my girls more interested in food," says Vinyard, who lives in Glendale, Ariz.
Michael Barth, national director of Healthy Steps, says when a child development professional sits in on a doctor's appointment there is an extra set of expert eyes in the room.

DeAnn Davies teaches novice pediatricians to walk into an exam room and look for clues that a child is meeting developmental milestones.

"The pediatric residents haven't had a lot of training in child development," Davies says. "They tell me that 80 percent of their training is in diagnosing problems and 20 percent on well-child care. When they get into practice, what they actually do in real life is actually the opposite."

Research studies at Healthy Steps sites suggest that parents are more satisfied with their child's medical care and that participating families engage in more nurturing parenting practices like using proper car restraints and encouraging children to read.

Barry Zuckerman is chair of pediatrics at Boston University School of Medicine. He says at first some of his colleagues balked at the idea of sharing the room with someone else. But now, doctors tell him the child development specialist improves the service they offer and gives their practice a competitive advantage.
"Even if they aren't the team member giving the developmental advice their patients are getting the best possible care, and the pediatrician becomes the leader of the team that provides that care," Zuckerman says.
Where to Find Help
The Healthy Steps for Young Children Program is a pediatrics-based initiative that partners early childhood development specialists with pediatric health care providers to help families address the physical, emotional, and intellectual wellbeing of children from birth to age three. The homepage lists contact information for Healthy Steps sites across the country.


The Help Me Grow program is a statewide network that assists Connecticut families and health care providers to find services for young children at risk for developmental, health or behavioral problems.
Help Me Grow Child Development Infoline is 1-800-505-7000.

Parents as Teachers, a nonprofit education organization, provides parents with child development knowledge and support. To find an early childhood development professional in your community, visit the group's Web site and enter your zip code.


Zero to Three is a nonprofit resource that promotes the healthy development of babies and toddlers by supporting families and professionals. The Web site includes information and tools for parents.
SHARE
RESOURCES

Find Good Health Care | The quality of doctors and hospitals varies. Here is information to help you find the right care. More

Pay For Your Healthcare | Learn more about health insurance terms, selecting a plan, and Medicare and Medicaid. Plus, resources for help with paying for prescriptions. More

Communicate With Your Doctors | Advice on how to explain your symptoms, talk to doctors and ask the right questions about tests and prescriptions. More

Organize Your Health Care | Tips for doctors' appointments, managing health records and dealing with illness and work. More

Make Good Treatment Decisions | Treatment may involve making important decisions. Here's advice on understanding your options, including watchful waiting and getting a second opinion. More

Participate In Your Treatment | How to manage medical treatments at home, including medications and dealing with side effects. More

Seek Knowledge About Your Health | Advice on understanding your risk for disease(s) and finding online health information you can trust. More

Get Preventative Health Care | Advice about physical check-ups, disease screening, dental exams, vaccinations and immunizations. More

Promote Your Health | Information on healthy lifestyles, improving health habits and help with common concerns, such as weight loss and exercise, pain and depression. More

Plan for Your End-of-Life Care | Information on caregiving, long-term and nursing care, palliative and hospice care and advance directives. More