Tiered Insurance Networks: Complicating Obamacare or Controlling Costs?
Trudy Lieberman | January 21, 2014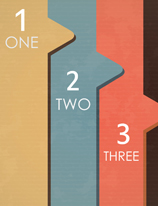 Last fall I worked with a Pennsylvania woman who struggled to use the government's shopping exchange website healthcare.gov. Like millions of other Americans who tried to use it, the woman ran into repeated snags and snafus. Frustrated, she turned to the website of Independence Blue Cross, the biggest insurance carrier in southeastern Pennsylvania.
The insurer's website had a ton of stuff about policies, not all of it easy to understand. And some of the prices she found for bronze, silver and gold plans didn't match the limited information she found on healthcare.gov. What really stumped her, though, were references to "tiers." She found one silver policy for a monthly premium of $543, but the coinsurance, deductibles and co-pays for doctors and hospitals varied according to tiers. "What are those?" she asked.
If she picked a Tier 1 hospital, she would pay $400 a day up to a maximum of $2,000. At a Tier 2 facility, her out-of-pocket amount would be subject to the deductible, and she'd pay $800 a day up to $4,000. And at a Tier 3 hospital she'd really feel a pocketbook pinch, paying $1,250 each day after satisfying her deductible, up to a maximum of $6,250.
The company's website raised more questions than it answered. How were doctors and hospitals chosen for each tier? Were they the best ones according to widely used quality measures or because they offered low- or high-cost services? Did the carrier look at hospital safety records when assigning them to tiers?
Confused, she called Independence Blue to ask for advice. The insurance rep told her the tiers identify "cost effectiveness among providers." When she asked what that meant, the rep advised her not to buy a policy with tiers because it was too hard to work with them.
After hearing the Pennsylvania woman's story, I needed more information than the assurances on the website that a hospital meets "rigorous quality standards" and "consistently demonstrates positive care results," so I traveled to Independence Blue's home office to talk to company experts.
Senior vice president Douglas Chaet explained that reimbursement rates primarily determine a hospital's tier. Those getting the highest reimbursement go into Tier 3. That's why consumers who choose these hospitals will pay more out-of-pocket to use their services. Hospitals in this expensive tier include some of Philadelphia's brand-name teaching hospitals such as the University of Pennsylvania's hospital. Philadelphia's Children's Hospital is in Tier 2, called the enhanced tier. Tier 1, the preferred group, includes facilities with the lowest rates.
When Blue Cross notified area hospitals about their tier levels, some high-cost facilities volunteered to reduce their negotiated rates. They feared they might lose market share to hospitals that would attract patients by having lower out-of-pocket obligations. "We ended up with more hospitals in the preferred tier than we thought," Chaet said. "We thought one-quarter of the area's hospitals would be in Tier 1, but instead, 55 percent went in." About 40 percent of the doctors are in Tier 1 and about 40 percent in Tier 3.
"Tiering is the best way to get competitive prices," Chaet believes. Competitive prices may be one way to help bend the country's proverbial cost curve. The hope is that more hospitals will accept lower reimbursements to gain new patients and more patients will choose a facility for an MRI that leaves them with a $400 out-of-pocket expense than one that makes them pay $1,000. "If it works for you, it's a terrific value," Chaet says.
How does quality fit into the sorting scheme? Blue Cross examined some Medicare measures like care for patients who had heart failure, heart attacks and pneumonia, and it looked at 30-day mortality rates. Hospitals with substandard scores did not make it into the preferred tier even if their rates were low. They were placed in either Tier 2 or Tier 3. Blue Cross didn't use any quality measures in assigning doctors to the tiers. It's tough to come up with quality information about specialists since a publicly available database doesn't exist, Chaet said.
But sorting providers into tiers that are determined by a mix of quality and cost data raises important questions. Many patients believe that spending more buys better care, which may not be the case. And are they really getting the best care if the insurer puts lower-quality hospitals in what appears to be the "expensive" tier?
To answer their questions about quality of care, Blue Cross says patients will have to consult hospital scores on the Pennsylvania Health Care Quality Alliance website. While those data may be useful, checking them adds another step to an already difficult task of choosing an exchange policy.
Shoppers who choose policies with tiered networks can move in and out of them, selecting a high-cost provider for one service and a low-cost one for another. They are not required to use one or another. Although these plans have the potential to save money for patients and maybe the health system, keeping track of which providers are where and what different cost-sharing arrangements are is tricky and time-consuming, especially if you're sick.
The Blue Cross rep who told the Pennsylvania woman that tiered networks required hard work perhaps knew what he was talking about.