Is Delta 8 Legal in Mississippi? MS State Laws 2023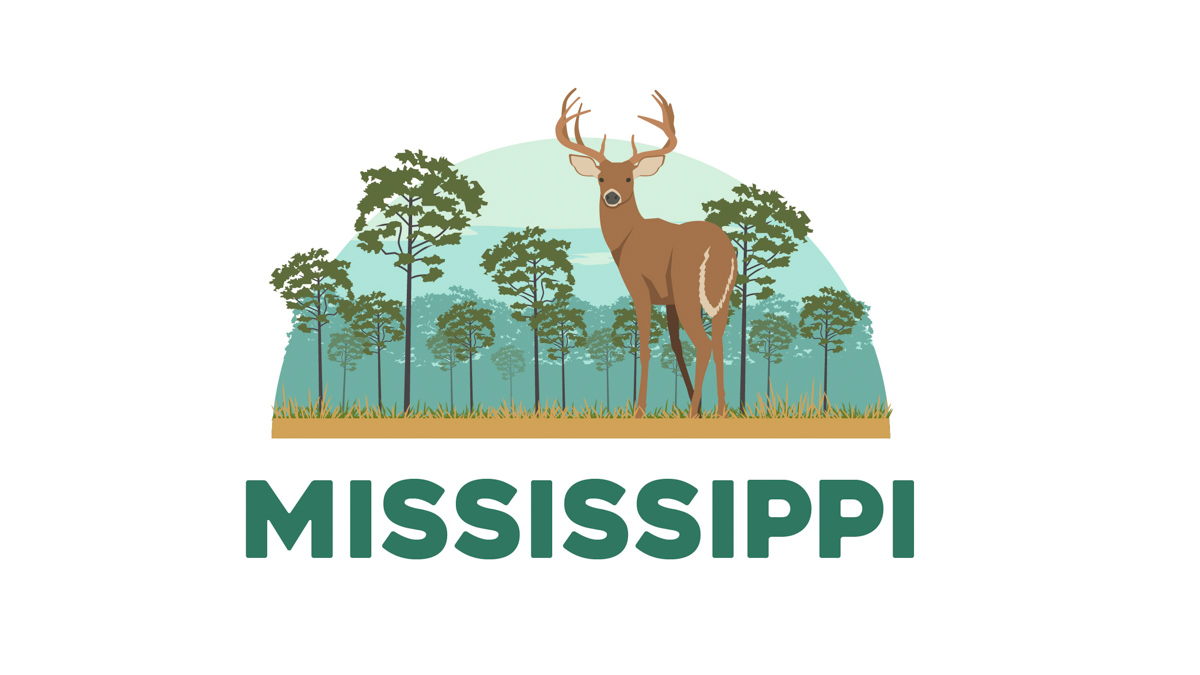 This article focuses on the legality of delta-8 THC in Mississippi. We break down the local hemp and marijuana laws, elaborate on delta-8 regulations, and highlight the best delta-8 THC vendors in the state and online. You'll also learn how to buy delta-8 products safely and how to use them to reap the most benefits.
The 2018 Farm Bill legalized hemp nationwide. With it came the "accidental" legalization of hemp-derived delta-8 THC.
Delta-8 THC products are legal at the federal level as long as they contain no more than 0.3% delta-9 THC by dry weight.
However, individual states can implement local restrictions on delta-8 THC.
This novel cannabinoid is technically legal in Mississippi — but the law is a little bit murky.
Let's dive into it.
Is Delta-8 THC Legal in Mississippi?
Technically speaking, yes.
But it's not all crystal clear.
There's a substantial difference between how the law treats marijuana-derived cannabinoids from their hemp-derived counterparts.
This is where things start to get complicated.
Related: States Where Delta 8 THC Is Illegal
Hemp vs. Marijuana Delta-8 THC
Marijuana is legal in Mississippi only for medicinal use. Recreational users still face steep penalties for possession of small amounts of weed.
So, the only way to purchase marijuana-derived delta-8 THC in Mississippi is through a licensed medical dispensary.
It's a different story with hemp-derived delta-8 THC.
Mississippi exempts hemp-derived tetrahydrocannabinols from its list of Schedule I controlled substances. Another law, House Bill 1547, states that "tetrahydrocannabinols do not include hemp or hemp products regulated under Sections 1 through 11 of this act."
Given this, hemp-derived delta-8 THC products are technically legal as long as their delta-9 THC content doesn't exceed 0.3%.
These laws, however, don't confirm it 100%, and many people across Mississippi are seeking clear answers. If you search online, you'll find contradictory articles. The first source may tell you that delta-8 THC is legal, while the other will say it's not.
For now, you can legally buy delta-8 THC products in the Magnolia State until the state clarifies this matter.
Do You Need a Medical Marijuana Card to Buy Delta-8 THC in Mississippi?
Not when you buy hemp-derived delta-8 THC. Such products are available without a medical marijuana card. You may need one when you buy marijuana-derived delta-8 THC from a medical dispensary — but delta-8 THC products aren't that popular in such places yet.
Where to Buy Delta-8 THC in Mississippi
Buying delta-8 THC in Mississippi is easy with its current legal status. You can find delta-8 products locally in wellness stores, professional CBD shops, and even at gas stations.
However, if you're looking for the best deals on delta-8 THC, I recommend finding a reputable online store.
Benefits of Buying Delta-8 THC Online
Buying delta-8 THC online comes with several perks, including:
Lower baseline prices (no middleman)
Seasonal discounts, reward programs, and subscription orders
Greater product selection
Better research toolset (lab reports, user reviews)
Fresher products
Scroll down for a quick recommendation of the best delta-8 THC brands in the US in 2023.
Best Online Delta-8 THC Stores in Mississippi
The delta-8 THC market is under-regulated, meaning there are no manufacturing, lab testing, or labeling standards. As a consumer, you must shoulder the responsibility for research to avoid being scammed by sham companies.
Feeling in a rush? No worries, I did the digging for you. Here are the two leading brands that make high-quality delta-8 THC extracts for reasonable prices.
1. Area 52
Get 15% off all Area 52 products. Use code "CFAH" at checkout.
Area 52 specializes in delta-8 THC products from pure distillate. The company's mission is to help you "alienize your mind," which is by far the best depiction of delta-8's effects.
You can choose from delta-8 THC tinctures, edibles, vape carts, and pre-rolled joints. Not only are these products potent, with up to 40 mg of delta-8 per serving, but they also contain high levels of terpenes, the aromatic molecules that enhance the cognitive buzz and benefits of delta-8 THC.
And if you're up for experimenting with different cannabinoids, Area 52 offers "true full-spectrum" products featuring classic formats like energy gummies, sleep gummies, immunity gummies, and CBD oil, as well as novel products like HHC gummies and delta-8 honey.
2. Finest Labs
Finest Labs was established by a group of scientists and biohackers in 2019. Unlike many companies in this space, Finest Labs focuses only on three delta-8 THC products — tinctures, gummies, and vape carts.
The tincture is a great pick for beginners, with 15 mg of delta-8 THC per serving. It comes in a tasty berry flavor that, in addition to the MCT oil, neutralizes the harsh aftertaste of distillate.
The gummies are more potent, packing up 25 mg of delta-8 THC in a single piece and available in a medley of strawberry flavors.
Finest Labs also has HHC gummies for people who want to try the more stable version of THC and experience a slightly stronger buzz than with delta-8.
The brand is also one of the most respected manufacturers of terpenes in the USA, offering 31 blends that resemble the flavor and aroma profiles of various cannabis strains (indica, sativa, and hybrid).
How to Buy Delta-8 THC in Mississippi
As mentioned earlier, the delta-8 THC market struggles with omnipresent regulatory issues, making it a pain for consumers to pick the right product from the sea of mediocrity.
Fortunately, you can follow these stupid-simple steps to ensure you'll always make an educated decision.
Choose organic ingredients: hemp plants are dynamic bioaccumulators. In other words, they effectively absorb all substances from their environment — including nutrients and toxins. The aim is to maximize the nutrients and avoid toxins at all costs. That's why organic hemp is the best source of delta-8 THC extracts. It's free from heavy metals, pesticides, and other harmful compounds; the same goes for other ingredients in the formula.
Opt for CO2-extracted products: CO2 extraction is the most effective way to produce clean and potent delta-8 THC extracts without using high temperatures or harsh solvents. It's also the most expensive technology out there, meaning that companies who invest in it prioritize quality and safety.
Read third-party lab reports: certificates of analysis (CoAs) list the entire chemical content of the product, including the potency of the active ingredient, supportive ingredients, and potential contaminants. A full panel of analysis should contain results for pesticides, heavy metals, mold, and solvents. Only purchase from companies that provide batch-specific CoAs.
Avoid bleaches: some manufacturers bleach their distillate because it makes the extract look cleaner. But natural distillate can be anywhere from pinkish to light amber, and there's nothing wrong with that. Adding bleach may compromise the quality and safety of the end product.
Order from reputable companies: brands with a well-established reputation are more likely to provide the desired quality and safety than no-name vendors with a suspiciously large number of negative reviews. Some reputable CBD companies are branching out with delta-8 THC products; choosing them increases your chances of buying a high-quality product.
Is Delta-8 THC Safe?
Delta-8 THC is around 50% as strong as delta-9 THC. The buzz is smoother, and it's less likely to drive you anxious or paranoid at higher doses. This feature makes delta-8 THC an appealing alternative to marijuana, especially if you're sensitive to delta-9 THC.
How to Use Delta-8 THC
All cannabinoid extracts come in the same forms — and delta-8 THC isn't an exception. You can find it in tinctures, gummies, pre-rolls, and vape carts, and the best delta-8 consumption method depends on your preferences.
Here are the most common forms of delta-8 THC (and how they work):
Delta-8 THC tinctures: a tincture works similarly to CBD oil. It gets absorbed through a sublingual membrane under the tongue, where it reaches the bloodstream without the first-pass metabolism in the liver. To take a delta-8 tincture, measure out your dose, place it under the tongue, and wait for about 60 seconds before you swallow. The effects should kick in within 30-40 minutes and last for up to 6 hours.
Delta-8 THC distillate: this is the purest and most potent form of delta-8 THC. It's a viscous, transparent liquid that you can eat, vape in a vape pen, or smoke in a dab rig.
Delta-8 THC edibles: edibles can be bought as chocolate, gummies, protein bars, or honey sticks. They come with a premeasured dose of delta-8 THC in each serving and reach the bloodstream through the digestive tract. Since they need to be metabolized by the liver first, edibles may hit you in 60-90 minutes, depending on whether or not you have eaten something before.
Delta-8 THC vape carts: these are small bullets infused with 1 mL of delta-8 THC and often blended with terpenes to create a more complete effect profile. To use a vape pen, place your lips over the mouthpiece, inhale the vapor, hold it for a few seconds, and slowly exhale. Vapes kick in within minutes from inhalation, lasting up to 4 hours.
Can You Fly Into Mississippi with Delta-8 THC?
Yes. Hemp-derived delta-8 THC is federally legal, so if a state doesn't ban it, you can legally fly into it with delta-8 products. Mississippi is a safe pick for traveling with delta-8 THC on the plane.
Is CBD Legal in Mississippi?
Yes. The state adopted the rules created by the 2018 Farm Bill. All hemp-derived CBD products in Mississippi are allowed as long as the delta-9 THC concentration is less than 0.3%. CBD is federally legal in all 50 states. You can find them in CBD stores, medical dispensaries, fitness centers, organic food stores, and online.
Related: Is CBD Legal in Mississippi?
Is Marijuana Legal in Mississippi?
Marijuana is legal in Mississippi only for medical use. In February 2022, Mississippi became the 37th state to legalize medical marijuana.
Recreational use remains illegal, but the state has decriminalized the possession of 30 grams or less. If you get caught with that amount, you won't be sentenced to jail, but you'll have to pay a fine of $100-$250.
Related: Is Marijuana Legal in Mississippi?
What About Delta-10 THC?
Delta-10 THC is also legal in Mississippi, provided that it comes from hemp and the end product doesn't exceed the 0.3% delta-9 THC content.
What's the Future of Delta-8 THC in Mississippi?
For now, delta-8 THC remains legal in Mississippi, although no state official has yet come out and said, "yes, you can legally buy delta-8 THC products in our state." The law, however, excluded hemp-derived delta-8 THC and other isomers from the list of controlled substances.
With the current progress regarding cannabis legalization in Mississippi, I doubt that lawmakers will push for the criminalization of delta-8 from hemp. But it's important for regulators to come up with the right standards for testing delta-8 THC extracts for purity and safety.
The best way to find high-quality delta-8 THC in Mississippi is to look for a reputable online store that provides up-to-date certificates of analysis (CoAs). Online buying is safer and gives you access to a better choice of products than most in-store vendors. Last but not least, it also comes with better pricing and extra options to save even more money on high-quality delta-8 extracts.
Enjoy shopping for delta-8 THC in Mississippi!