Best HHC Gummies: Top Edibles Brands of 2023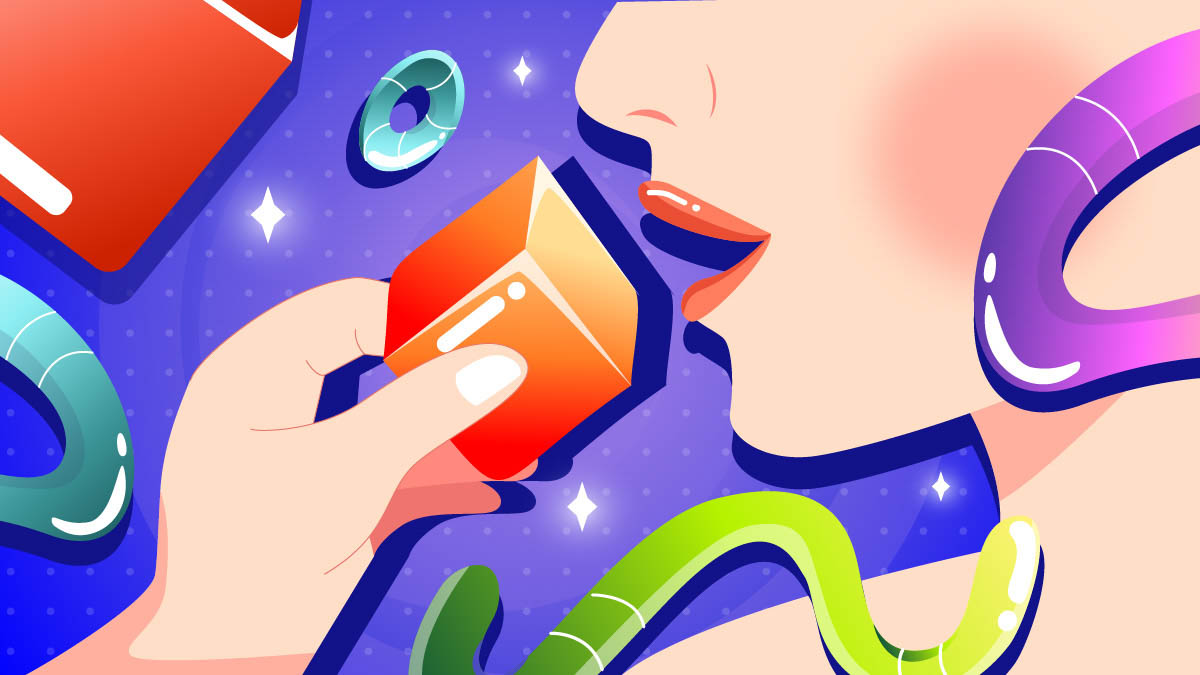 Did you know that you can legally enjoy some forms of THC other than the demonized delta-9-THC?
Take, for example, delta 8 and delta 10 THC — the two analogs of this compound.
But have you heard about the new HHC gummies?
HHC is the new form of THC that can be obtained through hydrogenating delta 9 THC in a process similar to how margarine is manufactured from seed oils.
Similar to other versions of THC, HHC can be infused into a broad range of formats, including HHC vape cartridges, gummies, and prerolls.
Today, I've decided to put HHC gummies in the spotlight.
Looking for the best HHC gummies and edibles on the market? You've come to the right place.
Here are my recommendations alongside a detailed guide on HHC and how to buy it.
Best HHC Gummies: Top Vendors for 2023
Here are my top HHC brands:
Area 52 – Best HHC Gummies Overall, Editor's Pick
Finest Labs – Best Tasting HHC Gummies
Delta Extrax – Best Variety
Get 15% off all Area 52 products. Use code "CFAH" at checkout.
Area 52 is a Nevada-based brand and one of the pioneering brands in the HHC market. The company started out selling delta 8 THC products, then quickly rose to the top as one of the reputable brands of delta 8 and expanded its collection with other cannabinoids, such as CBD, CBG, and CBN. This time, Area 52 presents innovation at its finest, going with their organic HHC gummies.
These gummy cubes are formulated with 25 mg of HHC and come in a strawberry flavor obtained with natural fruit concentrates.
Since HHC has been on the public market only for about a year, most companies use untested manufacturing methods that involve solvents and heavy metals, not to mention they lack the ability to test the end product for purity.
What separates Area 52 is that the company has mastered a process that doesn't require the use of toxic heavy metals thanks to its collaboration with leading centers in the US to test the final product accurately.
This way, you can rest assured that the Area 52 HHC gummies are potent, delicious, and safe for your health.
Finest Labs is another premium manufacturer of novel cannabinoids, offering both delta 8 THC products like gummies and a broad range of plant-derived terpenes for those who are looking to elevate their cognitive experience with their own blends.
After succeeding with its delta 8 THC and terpenes collection, the brand has gone one step further and introduced a line of HHC extracts, including HHC gummies.
Similar to Area 52, these edibles pack 25 mg of HHC per piece and can be purchased in a strawberry flavor.
Finest Labs uses the cannabiripsol type of HHC, which is naturally occurring in Cannabis sativa. Every batch of these gummies is third-party tested using high-performance gas chromatography and mass spectrometry (GC–MS) which only specialized labs can perform.
3. Delta Extrax
Delta Exrtrax has recently released new Sours Hydro HHC gummies. As the name suggests, this product has a sour flavor with a sweet aftertaste and fruity notes, creating a one-of-a-kind flavor experience.
The company sources its cannabinoids from organic hemp plants while testing every product in a third-party laboratory for potency and purity.
That being said, I'm a bit concerned about the quality of these natural ingredients because they contain artificial flavorings, colorings, and vegetable oil. Most premium-grade gummies don't have these ingredients because they can be dangerous when used long-term.
Delta Extrax recommends starting with half a gummy (5 mg) if you're a beginner, or one gummy (10 mg) if you have some experience in cannabis. As with every psychoactive compound, the dosage should be based on your tolerance.
4. Exhale Wellness
If you plan to buy high-quality HHC gummies, you should consider visiting Exhale's website. This brand is one of the most reputable manufacturers of cannabinoid-based extracts on the market.
Exhale Wellness meets all quality and purity standards, including up-to-date certificates of analysis for its HHC gummies. These sweet cubes deliver 25 mg of HHC per serving, placing themselves right between medium and high strength.
Exhale's gummies are 100% sourced from hemp and vegan and free from artificial colorings and flavorings. The flavors are achieved naturally with fruit juice. Each jar contains 30 gummies.
5. Moonwlkr
Moonwlkr offers some of the tastiest HHC gummies out there, as long as you don't mind they're made with animal-derived gelatin. There aren't many online reviews of this product, but the ones available make it clear that it's a high-quality product.
Based on my experience with these gummies, I think they're of similar quality to the rest of Moonwlkr's range. The brand provides batch-specific certificates of analysis for its range of HHC edibles, so you know you're buying pure gummies with declared potency.
A full pack contains 300 mg of HHC, breaking it down to 10 mg per piece. If you have a high tolerance to HHC, you may find them a little bit weak, so I recommend checking out the gummies from Area 52 or Finest Labs.
How We Chose the Best HHC Gummies & Edibles
Before you order HHC gummies from one of the above vendors, it's essential to get an idea of what HHC is and how to search for such products.
We'll get to HHC later in this article, but for now, let's focus on some important features determining the quality of HHC gummies.
Here's how I chose my best picks:
Third-party Testing
As mentioned, HHC is a relatively new cannabinoid. It's been on the market for about a year, but only now have some manufacturers figured out a safe way to extract it from hemp.
Since hemp-derived products aren't regulated by the FDA, there are no manufacturing and labeling standards in place. Considering those common extraction methods involve heavy metals and toxic solvents, third-party testing is paramount if you want to protect your health.
Regular testing isn't enough; make sure that your supplier works with a lab that uses the aforementioned GC-MS screening.
Reputation
Purchase your HHC gummies from trustworthy brands and steer clear of those making exaggerated promises to avoid buying dangerous products.
Before you buy, check the brand's reputation. You can do it by checking verified customer reviews on third-party websites such as TrustPilot or Better Business Bureau (BBB).
I'm stressing this because the reviews you can read on the company's website often differ from those on independent services.
Method of Production
Find out how the companies make their HHC gummies and where their hemp comes from. Non-GMO, pesticide-free hemp is the best source of HHC edibles.
Another important factor to look at is how these gummies were manufactured. Suppose the company doesn't disclose detailed lab reports for the purity of its products. In that case, it may be using toxic heavy metals and solvents in the process, increasing the risk of contamination.
What to Know Before Buying HHC Gummies
Now that we've made it through the technical part, let's focus on the experience. What makes the best HHC gummies?
Here are a few features to look at:
Dosage
While THC gives psychedelic feelings and effects that aren't as strong as some psychedelics, such as magic mushrooms, it's a substance that has an intoxicating effect on people with low tolerance. Therefore, you should approach HHC gummies with caution because HHC is the analog of THC.
What makes it different from its source cannabinoid is that the psychoactive effect is a bit milder. The lower potency stems from a slight difference in the molecular structure of these cannabinoids.
That said, HHC is more potent than delta-8 and delta-10 THC.
Most HHC gummies come with 10 mg or 25 mg of HHC per serving, so start with the lower dose and wait for at least 30 minutes before taking another dose to see how strongly they affect you.
Taking 4-5 pieces at a time may get you into some discomfort, such as dry mouth, anxiety, racing heart, and nausea.
Amount per Use
Since HHC is unregulated, each brand has its own dosing guidelines based on the potency of its HHC gummies.
Here's a good starting point:
Low dose: 5–12 mg HHC at a time
Medium dose: 12–30 mg HHC at a time
Large dose: 30–60 mg HHC at a time.
Compared to the dosage of delta 8 THC, it's better to buy high-potency gummies if you already have some experience with cannabis because lower strengths may prove cost-prohibitive in the long run. On the other hand, beginner users will be better off with low-potency gummies because they can easily gauge their optimal dose without going overboard right off the bat.
Flavor
HHC gummies come in a variety of flavors, most of which include fruity, herbal, and sour options. Before you click on that "Add to cart" button, check the flavor of the jar you want to purchase. Many brands offer gummies in assorted flavors, while others provide only single-taste gummies.
Either way, the gummies should be flavored and colored with natural ingredients. The core idea behind hemp extracts is that they're part of a wellness routine; there's no point in using potentially dangerous ingredients to improve their bag appeal.
Ingredients
Speaking of the ingredients, it's not only the hemp that should be of top-shelf quality, but other ingredients are also important for the overall quality of your gummies. Once again, choose brands that use natural flavors and colors, such as terpenes, fruit juice or concentrates. Avoid companies that put artificial flavorings, colorings, sweeteners, and preservatives in their edibles.
What Exactly Is HHC?
HHC is short for hexahydrocannabinol — a hydrogenated form of THC.
It's made using a similar process that margarine manufacturers use to harden vegetable seed oils. The process is called hydrogenation and is based on adding hydrogen atoms to the chemical to provide a solid structure.
HHC appears naturally in hemp, but it's found only in trace amounts. To obtain a significant concentration of HHC, manufacturers add hydrogen atoms to THC by using high pressure and a catalyst like nickel or palladium.
This breaks the double bond in THC's molecular structure, replacing it with hydrogen without changing the cannabinoid's potency and effects. There are at least 10 isomers of HHC that scientists have discovered to date.
This slight change improves THC's binding strength for CB1 and CB2 receptors and the TRP receptor that controls pain.
Another benefit of hydrogenating THC is that the compound gains a stronger chemical structure, making it more resistant to oxidation and degradation caused by environmental factors.
When THC oxidizes, it loses hydrogen atoms, which causes it to form new double bonds. The resulting cannabinoid is CBN (cannabinol), which only offers around 10% of THC's psychedelic potency.
Unlike THC, HHC can maintain potency for longer, even when exposed to air, heat, and light.
So, basically, HHC is the "canned food" of cannabis preppers — sounds awesome, doesn't it?
How Is HHC Different from THC?
Technically speaking, there's not much difference between the effect profiles of HHC and THC. Both are very similar, providing deep relaxation, euphoria, altered visual and auditory perception, increased heart rate, and a boost of appetite.
Some HHC users describe HHC as the middle ground between delta 8 and delta 9 THC. It seems to be more relaxing than stimulating.
Of course, due to a similar molecular structure, HHC may offer a broad range of health benefits, although its therapeutic use hasn't been widely studied yet.
Is HHC Legal?
The problem with the analogs of THC, such as delta 8, delta 10, and HHC, is that they remain in legal limbo — although some manufacturers will convince you they're 100% legal.
There are legal experts who argue that HHC doesn't appear naturally in cannabis — and that it takes a lot of various chemicals to extract it from the plant.
According to the Drug Enforcement Administration's (DEA) statement on the regulatory aspects of cannabis and its components listed in the 2018 Farm Bill, "all synthetically derived tetrahydrocannabinol are controlled substances."
So, we have a little paradox here. On the one hand, HHC is a naturally occurring cannabinoid, but on the other, making products like HHC gummies requires substantial amounts of this compound — and this can only be achieved with the use of the aforementioned chemicals most of the time.
Until a court rules or offers an opinion on the legal status of HHC, it will remain in the legal grey area.
What Are the Side Effects of HHC?
As with other newly discovered cannabinoids, research on the safety and side effects of HHC is scarce; most of the available information is speculative.
So far, initial studies indicate HHC's safety profile is comparable to that of THC, involving similar side effects in users who took too much of it.
Overdosing on HHC may cause you to experience the following adverse reactions:
Anxiety
Dizziness
Dry mouth
Increased appetite
Insomnia
Paranoia
Rapid heart rate
Red eyes
Always use HHC responsibly; as an analog of THC, it can be habit-forming in certain people.
Drug Testing: Does HHC Show Up on a Drug Test?
One of the major selling points of HHC brands — on top of the long shelf-life — is that HHC won't be detected by a standard 12-panel drug test.
This may sound appealing to many people since other forms of THC, such as delta 8 and delta 9, unfortunately, do appear on urine and blood tests if you take them in sufficient concentrations.
The rumors that HHC doesn't show up on a drug test are mostly anecdotal, but some preliminary research suggests that HHC doesn't transform into 11-hydroxy-THC in the liver, which is one of the byproducts that can lead to a false-positive result on a drug test.
However, large-scale studies haven't verified it yet, so you should remember that there's still a risk of failing a drug test if you take this cannabinoid.
HHC Gummies FAQ
How Potent Are HHC Gummies?
This is determined by the amount of HHC per serving. Most HHC gummies come with 10 or 25 mg of HHC per piece, which is considered medium to high.
When it comes to the potency of HHC, this cannabinoid doesn't bind as much to the CB1 receptors as THC does; it's approximately 20-30% less potent than THC.
Will HHC Gummies Get You High?
Yes, HHC gummies can get you high, especially if you've never tried cannabis in your life. HHC and products like gummies are psychoactive compounds, although less psychoactive than THC but more psychoactive than CBD gummies.
What Other Products Can I Buy Besides HHC Gummies?
The market advances day by day, so it's difficult to tell what the next weeks will bring us, but currently, HHC products are available in similar formats as delta 8 and delta 10 THC, including:
Vapes
Hemp flower
Pre-rolls
Tinctures
Where to Buy HHC Gummies
If you're trying to find the best HHC gummies near you, this may not be the best option because the market is relatively new, and most vendors are found online.
However, even if you find HHC gummies on the web, be sure to do serious research on your potential supplier. Above all, look for the certificates of analysis with results for pesticides, herbicides, solvents, mycotoxins, and heavy metals.
A customer-friendly return policy is a good indicator of a company's confidence in its products. If a company offers a generous money-back guarantee, it's a good sign because you can always get a full refund for your product if you're not satisfied with the effects.
Avoid companies that promise you unrealistic health benefits with HHC gummies (e.g., they'll cure you of cancer or other chronic diseases) while not providing lab reports for their products. This is an instant red flag.
Related: Where Can I Buy HHC Near Me?
Proper Age to Buy HHC Gummies
While no federal law regulates the age limits for purchase, some states require that users must be 21 years old or older.
Does My Tolerance to THC affect my Dosage?
HHC works like THC; it binds to the CB1 and CB2 receptors in your body. The affinity to the CB1 receptor explains why people get high after eating HHC gummies.
However, if you already have a high tolerance to THC, you may need a stronger dose of HHC too. As mentioned earlier, HHC is 20–30% weaker than THC, so the more tolerance you have for the latter, the more HHC you'll need to take to experience similar effects.
What Are the Main Benefits of HHC Gummies?
Since HHC edibles are psychoactive, unlike CBD with no psychoactive effects, they may induce feelings of relaxation, euphoria, happiness, and giggles. Whether you want to eat HHC for therapeutic or recreational purposes, the following are some of the benefits of taking HHC:
Relieved pain
Reduced inflammation
Helps you fall asleep faster
Improves overall well-being
Key Takeaways on the Best HHC Gummies
HHC gummies are an amazing way to get the buzz from cannabis without smoking it. It's a perfect pick-me-up option to settle you down if you feel stressed or get you some munchies so that you can further explore your food options.
However, since the cannabinoid is relatively new, little is known about its safety and side effects. We can only evaluate them based on the properties of THC because HHC is simply a hydrogenated version of THC.
There's also a high risk of contamination if you're buying from companies that keep their certificates of analysis undisclosed. That's because most manufacturers use heavy metals and aggressive solvents to extract HHC from hemp.
Always do your research on any brand selling HHC before hitting that "Buy Now" button. And if you're in a rush, feel free to check out my recommendations from this guide.