Best Delta 8 THC Gummies for Sleep in 2023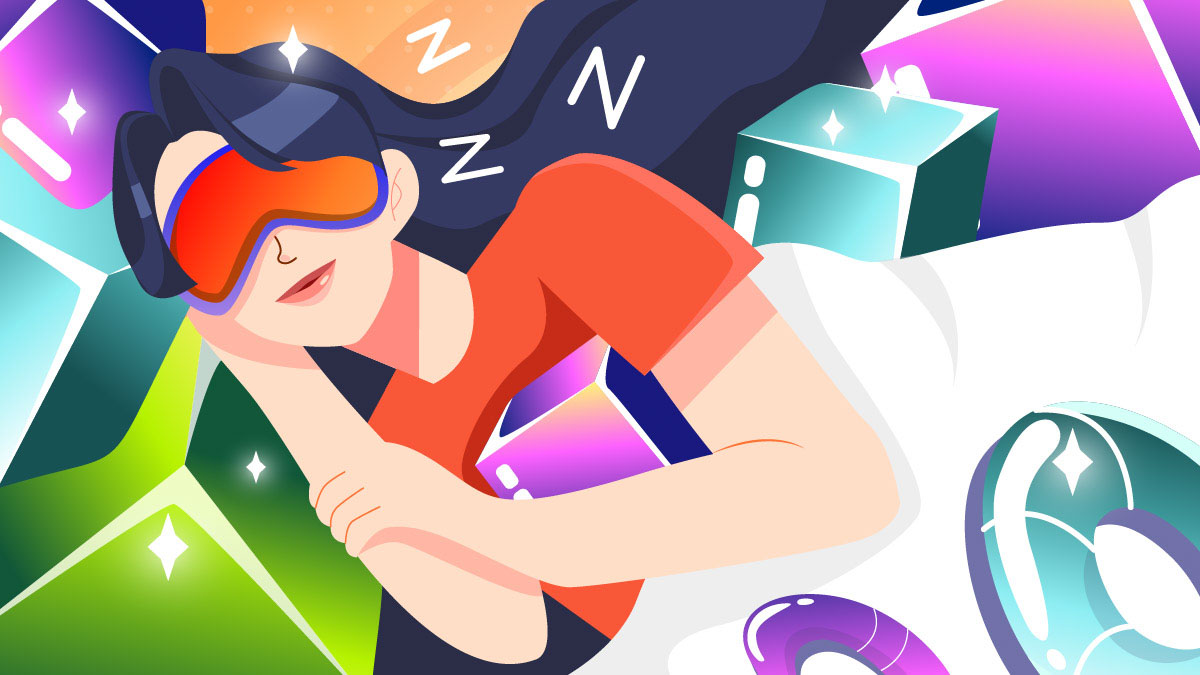 Looking for the best delta 8 THC gummies to help you achieve a full night of undisturbed sleep? Here I provide my personal ranking of the best delta 8 THC gummies for the job.
Cannabis has been used as a sleep aid for centuries, if not for millennia. However, not everybody gets on well with the psychedelic potential of THC — especially in high doses.
If you're seeking an effective sleep aid but without the risk of getting anxious or paranoid — then you may want to consider delta 8 THC as your next nightcap.
Delta 8 THC gummies are thought to be better for improving sleep than other formats because they get more potent in the liver — and thus can more effectively induce sedation.
Wondering where to buy the best delta 8 THC gummies for sleep?
You've just come to the right place.
Explore my ranking and learn about the potential benefits of delta 8 for the human sleep-wake cycle.
Best Delta 8 THC Gummies for Sleep (Top 10 Products in 2023)
Area 52 – Best Delta 8 Gummies Overall
Finest Labs – Best Delta 8 Gummies for Beginners
3Chi
Delta 8 Pro
Diamond CBD – Chill Plus
Everest
Moonwlkr
Binoid
Delta Extrax
Exhale Wellness
Get 15% off all Area 52 products. Use code "CFAH" at checkout.
Area 52 has quickly made it to the top of the ladder in the delta 8 THC space. The brand focuses on making the best delta 8 THC distillate in different forms, including tinctures, vapes, and gummies.
Area 52 delta 8 THC gummies are available in two versions: Classic (just the distillate) and UFO Gummies (CBD + THC), also known as the Real Full-Spectrum Gummies.
Both versions are quite potent; the first one contains 25 mg of delta 8 THC per gummy, and the latter comes with 25 mg of CBD and 5 mg of THC — leveraging the entourage effect.
A great thing about these gummies is that they're made without artificial ingredients. Everything from the gummy base to the delta 8 distillate is sourced naturally which makes it one of the best delta 8 THC gummies out there.
The product feels like the gummies I used to munch on during my childhood — but with a nice kick of adulthood from cannabinoids.
Finest Labs is often the first pick for beginners. Its gummies offer a convenient dose of 25 mg of delta 8 THC in every gummy.
These treats are made with a broad-spectrum hemp extract infused with strain-specific terpenes (Blueberry). Their buzz is more physical than cerebral, leaving you in a mellow mood for the rest of the day.
Similar to Area 52, Finest Labs sends every product batch to a third-party laboratory for complete content analysis — including potency and contaminants such as pesticides, heavy metals, solvents, and bleaches.
Unfortunately, Finest Labs has a humble selection of flavors, which is a shame considering how good they are. I'm looking forward to seeing more varieties from this brand in the future.
3. 3Chi
3Chi has blazed the trail for other delta 8 THC brands on the market. The company was one of the first players to enter the scene and offer a broad range of delta 8 products, including tinctures, vapes, flowers, moonrocks, and gummies.
The 3Chi gummies are available in a delicious black raspberry flavor. You can choose between pure delta 8 THC distillate and a combination of delta 8 THC with CBN. The second variety is supposed to work best for sleep considering the sedating properties of CBN.
Both versions carry 25 mg of delta 8 THC per gummy — you can order them in packs of either 8 or 16.
However, despite decent transparency, 3Chi doesn't share details about the source of its hemp, so you can't be sure if it's non-GMO and pesticide-free.
4. Delta 8 Pro
Delta 8 Pro is one of the largest delta 8 THC companies in the United States. The brand offers a full range of extracts, including vapes, dabs, moon rocks, flowers, tinctures, gummies, and more.
The Delta 8 Pro Pyramid Gummies pack a decent dose of 25 mg of delta 8 THC in each gummy. That's a good strength to provide an enjoyable cognitive change with 1-2 gummies without getting tranquilized.
Unlike other delta 8 gummies on the market, they come without a botanical aftertaste, bringing delicious fruity flavors to the foreground.
That being said, Delta 8 Pro doesn't perform purity tests on its products, especially with regard to pesticides and heavy metals. The only results available in the lab reports show the content of three cannabinoids: delta 8 THC, delta 9 THC, and CBD.
The company also doesn't have a customer-friendly return policy. Once opened and tried, the products won't be accepted for a refund.
5. Diamond CBD – Chill Plus
The delta 8 THC range is the latest addition to Diamond CBD's already impressive line-up of hemp products. The company is one of the most well-known manufacturers of CBD. After making its name in the CBD space, Diamond CBD expanded its operations with the production of delta 8 THC.
The Chill Plus Delta 8 Extreme Force Gummies are available in three strengths: 500 mg, 1000 mg, and 4000 mg of delta 8 THC. Each option comes in one of the six flavor blends: Island Mix, Original, Sunshine Mix, Watermelon, Mango, and Blueberry.
If you can't decide on the potency and flavors, Diamond CBD has sample packs for you. However, similar to the two above companies, this vendor also doesn't test for contaminants.
Not to mention that the abundance of different variants may confuse new users.
6. Everest
Everest is known for making high-quality delta 8 THC gummies from organic, US-grown hemp. These sweet cubes contain only plant-based ingredients, making them ideal for people whose ethical choices exclude eating animal derivatives.
Each gummy offers 20 mg of delta 8 THC; they're available in only one flavor variant (Blue Raspberry), which tastes very nice and doesn't leave an artificial sweetness on the tongue, unlike other gummies from this price range.
All products by Everest are double-checked by an ISO-certified laboratory for potency and purity. However, if you're looking for a greater product variety, you may not be satisfied with Everest's selection of gummies.
7. Moonwlkr
Moonwlkr is a true maverick on the delta 8 scene. The brand combines high-quality ingredients with amazing branding and smart marketing. Although Moonwlkr offers only two forms of delta 8 THC so far — gummies and vapes — these formulas are well-thought-out.
The gummies contain organic hemp and are infused with strain-specific terpenes to recreate the organoleptic and psychoactive experience characteristic of certain cannabis. The current collection features strains such as OG Kush, Sour Diesel, Blue Dream Berry, Pineapple Express, and Watermelon Zkittlez.
With 25 mg of delta 8 THC in each gummy, this product offers a great buzz, especially if you're new to d8 products and want to experience this signature cognitive boost and uplifting effects provided by this cannabinoid.
What bugs me about this product, though, is a slightly harsh delta 8 aftertaste on top of the gummy base. Moonwlkr also uses artificial colorings in its gummies, which is a strange move considering the quality of the other ingredients.
8. Binoid
Binoid makes different cannabis extractions, including CBD, delta 8 THC, delta 10 THC, and THCV.
The Binoid gummies have the delta 8 distillate infused into their base rather than sprayed on the surface, setting them apart from most mediocre candies on the market. You can find them in different flavors, such as Green Apple Candy, Peach Dream, Strawberry Bliss, and a mixed jar containing an assortment of all these flavors.
Each gummy contains 25 mg of delta 8 THC, with 20 gummies per jar. The formula is free from any animal-derived ingredients, adding up to their quality. The gummies also provide a nice balance between sweet and sour flavors.
Unfortunately, Binoid doesn't have any discounts, gift cards, or a reward program, which makes its products less affordable than the competition.
9. Delta Extrax
Formerly known as Delta Effex, Delta Extrax specializes in delta 8 and delta 10 THC products. It's the daughter company of Savage Enterprises, one of the most prominent names on the vaping market.
Delta Effex's delta 8 THC gummies come with 20 mg of delta 8 per gummy and also contain sugar, corn syrup, water, gelatin, and fruit pectin. With two thickeners, these gummies are more solid than what I've tried so far — maybe even too solid for my taste. At least they're lab-tested for potency and contaminants to ensure they're safe for consumption.
However, they won't be suitable for you if you're vegan due to gelatin.
10. Exhale Wellness
Exhale Wellness produces some of the best delta 8 THC gummies from organic hemp and without artificial additives. Although the company is among the newer names in the delta 8 market, it has already garnered attention from the community media due to the high quality of its products.
Each delta 8 gummy comes with a strong dose of 50 mg of delta 8 THC (or 25 in the regular variant) — making a little go a very long way. You can order the gummies in an assortment of five fruity flavors achieved with fruit juices and concentrates.
The only minus to this product is that you can't buy any single-flavored gummies or a low-potency option.
What Are Delta 8 THC Gummies?
Delta 8 THC gummies are pretty much like regular weed gummies, except for the main compound.
THC has a few different types. The one that marijuana plants contain is known as delta 9 THC.
But did you know that delta 9 has a close relative with similar therapeutic properties but a lesser trippy potential?
It's called delta 8 THC.
It has a similar chemical structure — but with a minor difference in the arrangement of its atomic bonds.
Delta 8 THC has a double bond at the 8th carbon chain, whereas delta 9 THC has it at the 9th chain.
This subtle difference makes delta 8 THC about half as potent as its more common counterpart.
Delta 8 THC gummies are made by infusing delta 8 THC distillate into a typical gummy base that consists of gelatin or a mix of fruit pectin and agar (for vegan gummies).
Since the gummies are metabolized by the liver, they take more time to kick in — around 2 hours — but they also last longer, and the effects are more pronounced than from inhaled or sublingual forms.
What Are the Health Benefits of Delta 8 THC?
According to the National Cancer Institute, delta 8 THC can bind to the CB1 receptor in the brain. Cannabinoid receptors type 1 and 2 — along with endocannabinoids and enzymes — make for our endocannabinoid system (ECS), which is the master regulatory network in all mammals.
The ECS controls a vast range of biological processes, including memory, mood, pain, body temperature, fertility, appetite, immune response, sleep cycles, and more.
Since delta 8 THC has a weaker bond with the CB1 receptor, the intoxicating effects aren't as intense as with delta 9. However, that doesn't mean that its health benefits are less noticeable.
In fact, some of the health benefits of delta 8 THC, such as appetite stimulation, are even more pronounced than what you can get with marijuana.
Here are some of the perks of using delta 8 THC for wellness:
Neuroprotectant: some research points to delta 8 THC as a neuroprotectant due to its ability to signal the nervous system to produce Acetylcholine — a neurotransmitter supporting cognition, memory, neuroplasticity, and arousal (1).
Appetite stimulant: in a 2004 study on cannabis and appetite control, the authors found that even low doses of delta 8 THC stimulated appetite and increased food intake (2).
Antiemetic: based on a 1995 study, delta 8 THC can safely reduce nausea in children after chemotherapy. The research team saw a 100% success rate in reducing their nausea over 480 total treatments (3).
Analgesic: THC and its analogs are known for their pain-killing effects. This happens through binding to the CB1 and CB2 receptors. Researchers have discovered that delta 8 THC has an affinity with both — suggesting potential efficacy in treating inflammatory, neuropathic, and post-surgery pain.
Anxiolytic: delta 8 THC is a strong relaxant. D8 gummies can reduce anxiety and stress due to its aforementioned affinity with CB1 and CB2 receptors.
How Does Delta 8 THC Work for Sleep?
As an analog of delta 9, delta 8 THC uses similar mechanisms to support healthy sleep patterns. It can improve your sleep routine in many areas, including the production of melatonin and dopamine, less noticeable nightmares, and an indirect influence on the sleep-wake cycle, such as relief from pain and anxiety.
Here I elaborate on each of the said benefits.
Helps You Fall Asleep Easier
When delta 8 THC binds to your CB1 receptor, it starts to modulate your sleep-wake cycles. Some studies have shown that THC effectively mimics the effects of melatonin (and may even boost its production), which is your natural sleep hormone.
The increase in the production of melatonin is caused by higher levels of dopamine in the brain — something which THC also causes by activating the CB1.
In essence, delta 8 THC activates the CB1 receptor; the receptor sends signals to your body that induce sleep and promote deeper sleep — that's how delta 8 THC gummies can help you improve your sleep routine.
As I mentioned at the beginning of the article, the advantage of cannabis edibles for sleepovers and other forms of consumption lies in how certain cannabinoids are metabolized.
When delta 8 THC reaches the liver, it transforms into a more potent version — providing stronger and longer-lasting effects.
Reduces Anxiety & Pain
Speaking of the indirect effects of delta 8 THC gummies on your sleep patterns, they may lend a hand if you're suffering from anxiety and pain.
Cannabinoids like delta 8 THC increase your anandamide levels in the brain; anandamide is known as the "bliss molecule" because it's responsible for functions like mood, emotional processing, fear, and pleasure. Higher levels of this compound lead to mood elevation, better response to stress, and a higher pain threshold.
When your body can produce — or receive — enough cannabinoids, they can effectively restore homeostasis in your sleep-wake cycle.
THC is also known for its ability to reduce pain. It's a potent anti-inflammatory, antioxidant, and analgesic. THC and its analogs can slow down a hyperactive immune system, improve communication between immune cells, and mitigate pain signaling to the brain.
You May Experience Fewer Nightmares
Using cannabis before bedtime can reduce the time you spend in the REM sleep stage — the one during which you experience dreams and rapid eye movements.
The aforementioned reduction causes you to remember fewer dreams; it also reduces their intensity. People who use cannabis for sleep often claim that they experience almost no nightmares at all.
Since delta 8 THC is about half as strong as delta 9, it could produce similar results when taken in higher doses — or paired with other sedating cannabinoids, such as CBN.
How Many Delta 8 THC Gummies Should You Take for Sleep?
Since the research on the medical benefits of delta 8 THC is in the early stages, there are no dosage recommendations when it comes to improving sleep patterns.
However, based on reports from delta 8 users, dosages up to 30 mg can provide a mildly stimulating, more cerebral buzz that can enhance creativity and fill you up with positive energy for the time of its duration.
When you take between 30–50 mg of delta 8 THC, it can cause a moderate high, but you can still be functional after such amount of delta 8 THC doses.
Anything upwards, say, 100 mg, is known for inducing sedation and euphoria.
That being said, keep in mind that overdoing delta 8 THC gummies may backfire on you, making it more difficult to fall asleep.
Are Delta 8 THC Gummies Safe for Sleep?
Delta 8 THC is a naturally occurring cannabinoid — although in very small amounts. To obtain greater quantities, extractors use a special conversion process from CBD.
To date, there has been no record of a lethal overdose from cannabinoids, including delta 8 THC. You can't physically overdose on cannabis because they don't interfere with the part of your brain stem that is responsible for respiratory function.
Delta 8 THC also has a lower psychedelic potential than delta 9, reducing the risk of anxiety and paranoia.
Nevertheless, taking too much delta 8 THC at a time may result in a few mild side effects, such as:
Dry mouth
Red eyes
A serious case of munchies
Trouble falling asleep
Disorientation
Problems with coordination
Altered perception of time
Remember that delta 8 THC is still intoxicating, so you shouldn't operate heavy machinery or drive vehicles after eating delta 8 gummies.
Is Delta 8 THC Legal?
When it comes to the legal status of delta 8 THC, it's in sort of a grey area.
On the federal level, hemp-derived delta 8 products are legal because the 2018 Farm Bill legalized all hemp derivatives as long as they contain 0.3% of delta 9 THC or less.
Obtaining delta 8 THC from hemp requires converting CBD first, allowing the manufacturer to maintain the delta 9 content within legal limits.
However, states can implement their own regulations regarding federal laws. Considering the controversy around the production process, at least 18 states have decided to ban delta 8 THC products, including:
Alaska
Arizona
Arkansas
Colorado
Connecticut
Delaware
Kentucky
Idaho
Iowa
Michigan
Mississippi
Montana
New York
North Dakota
Rhode Island
Utah
Vermont
Washington
If you want to purchase delta 8 THC online, make sure it's allowed in your state.
How to Find the Best Delta 8 THC Gummies for Sleep
Since the market is unregulated, there's a large degree of difference between various delta 8 THC products. Without standardization in terms of extraction methods, lab testing, and hemp sourcing, it's the consumer's responsibility to research the credibility of their vendor.
Make sure to check the following criteria when shopping for delta 8 THC gummies for sleep.
Source of Delta 8 THC
Delta 8 THC can be sourced from both hemp and marijuana.
Although extraction from marijuana is more efficient in terms of the yields, it may be illegal in most states.
If you're looking for a federally legal product, your only option is hemp-derived delta 8 THC.
Hemp plants are dynamic bioaccumulators, meaning they draw up everything from their environment — both the good and the bad substances.
The best delta 8 THC gummies for sleep are made with non-GMO hemp that's grown without pesticides, herbicides, and synthetic fertilizers. Such plant yield high-CBD flowers — making them suitable for delta 8 extraction.
Watch out for hemp imported from overseas, especially from China. Such plants are often mass-produced for maximum yield, ignoring the quality.
Third-Party Testing
Third-party testing is a sign that your supplier treats its customers seriously. Hemp companies can send samples of their products to an independent laboratory for a complete analysis, including the potency and purity. If a product passes the screening, it receives the certificate of analysis (COA), which the company should publish on its website or, at least, send on request to customers via email.
User Reviews
Reputable delta 8 THC brands have a lot of positive reviews — not only in their stores but also on third-party websites. Today, brands are built around communities, so a company with a strong community is likely a vendor with a good reputation. On the other hand, you shouldn't trust companies with little to no online presence.
Potency
Keep in mind that delta 8 THC is about twice less potent than delta 9. Therefore, the dosage should be adjusted according to that strength.
A standard dose of delta 8 THC is 20–25 grams; it can result in a mild cognitive change and a more cerebral buzz.
Gummies with 50 mg and more are considered potent; it takes 1–2 gummies to get moderately high.
Anything below 20 mg may be cost-prohibitive in the long run.
Extraction Method
There are plenty of ways to extract CBD from hemp and convert it into delta 8 THC, but CO2 extraction is the current golden standard in the industry.
The CO2 method ensures consistent potency and purity between product batches without adding extra heat or using aggressive solvents.
Reputable manufacturers also don't use bleaches to make their products appear "pure" and are also good at purging the chemicals required to convert CBD into delta 8 THC.
Terpenes
The effects of delta 8 THC are pretty bland when consumed alone, so most companies infuse it with botanical terpenes. These terpenes are often mixed in different ratios to recreate the aromas and flavors of certain cannabis strains.
Moreover, their presence adds a particular direction to the high after eating delta 8 THC gummies. For example, citrus and piney flavors may indicate an energetic buzz, while berry and earthy flavors may result in physical relaxation and sedation.
Lastly, terpenes contribute to the entourage effect by adding their own health benefits to the palette of effects.
THC / CBD Ratio
Some brands leverage the entourage effect in their delta 8 THC gummies even more by blending the delta 8 distillate with CBD. Together, these compounds amplify their therapeutic properties — and CBD mitigates the intoxicating effects of THC, resulting in a more balanced high.
Summarizing the Best Delta 8 THC Gummies for Sleep
Delta 8 THC seems to offer similar benefits as delta 9 THC when it comes to sleep aid — but you need to use a little bit more to experience the same intensity of effects.
If you want to enhance your sleep patterns with this cannabinoid, delta 8 THC gummies will be the best format.
Despite a little delay in onset — up to 2 hours — the effects of delta 8 THC gummies last longer because the compound is gradually released from the liver into the bloodstream.
After being metabolized in the liver, delta 8 THC also becomes more potent by increasing the permeability of the blood-brain barrier.
Once you decide to include delta 8 THC gummies in your sleep routine, make sure to research your potential vendors in terms of transparency and lab testing. And if you're in a rush, feel free to use my recommendations from this guide.
I hope I've been helpful.
Cheers!