CBD for PTSD: Does Cannabidiol Oil Help With Post-Traumatic Stress Disorder?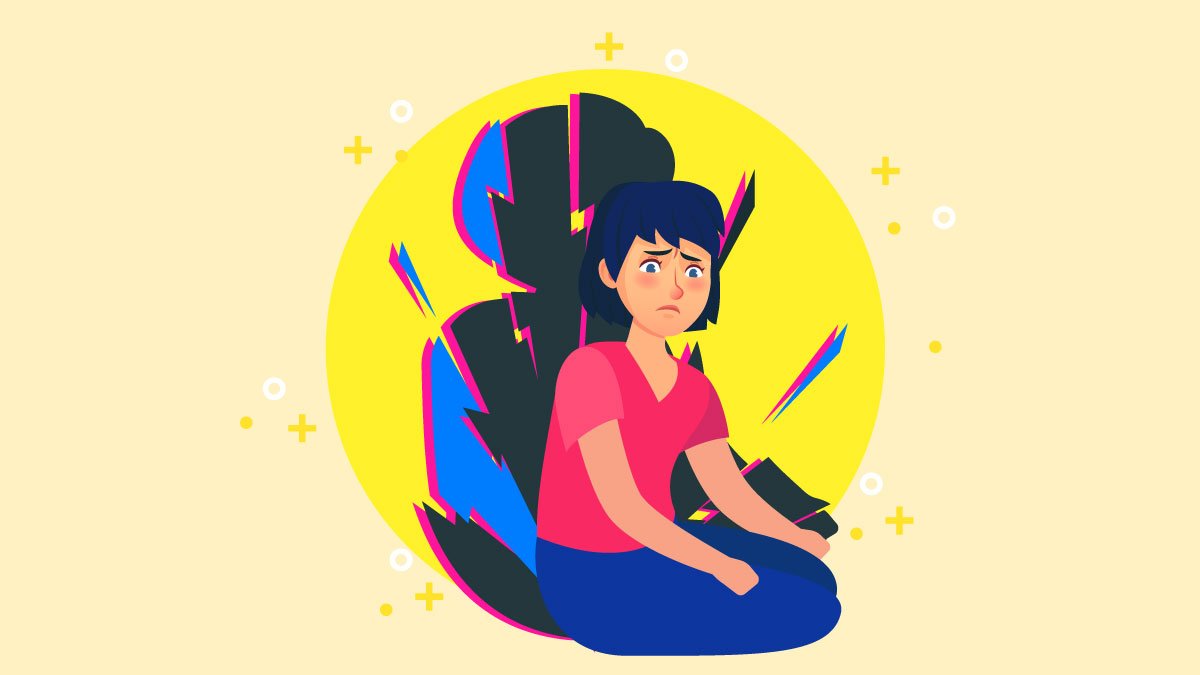 Post-Traumatic Stress Disorder (PTSD) is a severe mental condition that is still widely misunderstood. Despite increasing numbers of PTSD patients, it is still most commonly associated with war veterans affected by traumatic events.
Of course, PTSD affects this group of people to a very large extent; but one doesn't need to be a veteran to suffer from PTSD. In fact, this disorder can be triggered by several other conditions, such as childhood neglect, sexual harassment, or a tragic accident.
Today, we're going to elaborate on the problem of PTSD and how to use CBD oil to effectively manage its symptoms without dangerous side effects associated with pharmacological treatment.
How Does CBD Help with PTSD?
PTSD is a chronic mental condition that can happen to anyone who has gone through a major trauma. According to PTSD statistics, there is a higher risk of PTSD among specialists working in public services, such as soldiers, policemen, or firefighters, the condition can affect just anybody.
The symptoms of PTSD include anxiety, higher sensory sensitivity, dizziness, forgetfulness, fatigue, depression, headaches, and troubles with focus. PTSD is also characterized by returning traumatic memories, which may lead to a panic attack.
Coincidence or not, CBD can help relieve, or at least manage, the above symptoms on top of reaching the core problem of the condition.
In order to understand that mechanism, we need to elaborate on the interactions between CBD and CB1 receptors in the endocannabinoid system (ECS).
CB1 receptors occur throughout the entire body, with the highest concentrations in the brain and the central nervous system. The indirect activation of CB1 and serotonin receptors through the use of CBD can result in reduced anxiety, better sleep, stable mood, and increased alertness.
Moreover, CBD targets the cannabinoid receptors in the immune system, regulating the release of stress hormones, blocking mood receptors that are compromised by traumatizing stimuli, and stopping reconsolidation memory referred to as flashbacks.
Last but not least, CBD may help a person reprogram their brain to respond to specific stimuli in trauma-releasing circumstances. On the whole, CBD seems to help with PTSD from multiple angles, relieving the mental symptoms and improving one's physical health as a result.
CBD and PTSD: Research Studies
There are a lot of anecdotal reports from people who successfully use CBD for PTSD.
But is there any scientific evidence to back them up?
You bet!
According to a study published in Frontiers in Pharmacology, CBD may effectively treat PTSD and an array of specific phobias (1). The effects of CBD were tested on rats that had been regularly exposed to intense fear. Similar to other prey animals, rats tend to adopt a 'freeze response' when their life is in danger, but when they were exposed to the same stimuli after being treated with CBD, the level of fear dropped considerably.
In a 2009-2011 study by Greer, Grob, and Halberstadt, the research team evaluated the PTSD response after giving cannabis to 80 patients. The scientists reported a 75% reduction in PTSD-related symptoms on the Clinical Administered Post-traumatic Scale (CAPTS) (2).
Preclinical evidence from 2015 also confirmed that CBD had a strong potential for treating multiple anxiety disorders, including PTSD. The study underlined the effectiveness of acutely administered CBD, adding that the long-term health benefits of the cannabinoid make it a desired supplement for stress management throughout the day (3).
A 2016 study found a link between drugs acting on the endocannabinoid system and the reduction of the symptoms experienced by individuals with PTSD after a memory extinction procedure. The authors of the study attributed these results to the CB1 receptors, which regulate anxiety and memory (4).
Another 2016 study provided clinical evidence that supports the efficacy of CBD as an alternative to pharmaceutical PTSD treatments. The case study involved a girl with PTSD-triggered insomnia; according to the researchers, the girl showed a significant improvement in her PTSD symptoms as well as in her sleep patterns (5).
Finally, a 2019 literature review on medical cannabis, synthetic cannabinoids, and PTSD found that CBD may be an effective treatment for the condition. However, the study concludes that scientists still need more in-depth research on CBD's therapeutic applications, efficacy, and safety (6).
Can You Use CBD for Depression from PTSD?
PTSD is often accompanied by depression that results from chronic episodes and recurring flashbacks. While the effects of CBD are not yet fully understood, the cannabinoid targets the same receptors as some commonly used antidepressants.
For example, CBD uses the same mechanism of action as selective serotonin reuptake inhibitors (SSRIs) (7). Current evidence suggests that CBD has a positive effect on the brain's serotonin concentrations. Serotonin is a natural neurotransmitter that helps to regulate mood on top of many other things. Low levels of serotonin are associated with depression and low mood. While CBD doesn't directly stimulate the production of serotonin, studies suggest that it may alter the activity of serotonin receptors — helping to process the brain's existing levels of serotonin more efficiently.
As mentioned, CBD also helps in the management of stress and anxiety, which are two essential components of depression from PTSD. Those suffering from PTSD are particularly sensitive to normal stressors. If a person suffers from stress-related depression, CBD may come in handy.
Another important benefit of CBD for depression is its ability to stimulate the plasticity of the hippocampus. The hippocampus is the brain's region responsible for memory, emotional processing, cognitive performance, and mood stability. People with a shrunken hippocampus may experience more frequent flashbacks, learning difficulty, low mood, and suicidal thoughts. Studies have shown that a prolonged CBD treatment may improve the plasticity of the hippocampus, translating into the reduction of the said symptoms (8).
CBD or THC: Which Is More Effective for PTSD?
As you might have noticed, we've mentioned that some studies have tested both THC and CBD as the potential treatment for PTSD. Among those who have experienced the medical benefits of marijuana, there's a debate over THC and anxiety-related disorders.
THC is directly responsible for the psychotropic effects of marijuana. In low and moderate doses, it can relieve stress and anxiety by providing deep relaxation and a euphoric mood. However, when a person consumes too much THC at a time, it may backfire at you, exacerbating anxious feelings.
However, these results were observed in healthy people with balanced levels of anandamide — the so-called bliss molecule that controls our feelings of happiness, well-being, and calm. People with PTSD have low concentrations of anandamide in the blood, and thus may have a harder time dealing with traumatic memories and feelings of anxiety.
The cannabinoids in cannabis, specifically CBD and THC, act much like anandamide by changing the way cannabinoid receptors work. However, they do it in a different manner. While THC tricks your brain that there is more anandamide in the bloodstream, CBD signals the endocannabinoid system to produce the necessary amount of the endocannabinoid — leveling out imbalances.
Since CBD doesn't directly bind to the CB1 receptor in the brain, it doesn't cause a high. For this reason, many PTSD patients choose CBD oil with only trace amounts of THC in order to reap the health benefits without the psychoactive buzz and the risk of causing the aforementioned backfire effect.
If you live in a place that has a medical marijuana program, you can try CBD oil with higher levels of THC, but for many people out there, such products are out of reach due to the legal status of marijuana in their country or state. The only type of CBD oil legal in all 50 states is the one that comes from hemp plants.
How to Use CBD for PTSD
Multiple studies have analyzed different forms of CBD when testing its efficacy for PTSD. Some studies have used oral or sublingual CBD, and others have used topical CBD.
A 2019 study found that PTSD patients who took CBD capsules in conjunction with behavioral therapy saw improvements in their symptoms (9).
The aforementioned case study from 2016 found that the topical application of CBD oil was effective for insomnia in a child with PTSD (10).
Finally, there's a 2018 review of literature suggesting that a combination of CBD and THC may be the most effective cannabis treatment for PTSD (11).
Finding the best CBD products for PTSD may take some time, so we encourage you to experiment with different forms. Make sure to consult a doctor experienced in cannabis use for professional advice, dosage guidance, and to avoid potential interactions with antidepressants and other medications for PTSD.
CBD Oil Dosage for PTSD
If you're considering trying CBD oil for PTSD, it's important to start with a low dose and gradually work your way up to the point where you experience relief from your symptoms.
Dosage recommendations vary and depend on the product you choose, on top of many other factors, such as your weight, age, metabolism, gender, the severity of symptoms, expected effects, and your unique body chemistry.
CBD oil drops are the most common method of taking CBD among beginners. Squeeze the dropper to measure out your dose and place it under the tongue. From there, it will be absorbed through hundreds of tiny blood vessels in your mouth. Once 60 seconds have passed, swallow the remaining oil and let it pass through your digestive system.
Studies have shown that the dosage ranging from 12 mg to 25 mg of CBD can significantly curb anxiety symptoms, reaching peak effects within 1-2 hours after administration.
Again, it's essential to start low and go slow. Keep a daily log of your dosage and track the results. Doing so will help you reach the ideal dose when your symptoms start to get better.
Best CBD Oil for PTSD
As mentioned earlier in the article, finding the right product for your needs may take some time. There are hundreds of brands on the market, each of them claiming to sell the best CBD oil for a wide range of conditions, including PTSD. Of course, the market is full of great companies that make high-quality products at affordable prices, but there's an equal number of manufacturers who don't bother churning out poor quality products that are mislabeled and sometimes downright dangerous.
Below we'd like to show you our top pick when it comes to organic, full-spectrum CBD oils. The products from this company come from non-GMO hemp and are rigorously tested for their potency and purity.
You may have already read about Royal CBD by now, but in case you didn't, here's our short review of this premium CBD oil.
Royal CBD Oil
Get 15% off all Royal CBD products. Use code "CFAH" at checkout.
Product Details
Pros
Cons

Made from locally grown organic hemp
Extracted with supercritical CO2
Infused with full-spectrum CBD
Available in 4 strengths and flavors
Up to 2500 mg of CBD per bottle
3rd-party tested for potency and purity
Great natural flavor

Not available in local CBD stores (this may soon change)
No CBD vapes
Why We Recommend Royal CBD Oil for PTSD
Royal CBD specializes in making premium CBD oils that are priced slightly below average — despite the quality of these products being way above the generally agreed standards.
The company uses hemp from multiple farms in different regions of the country, which makes them able to get a consistent product by using various suppliers. The Royal CBD oil is made from organically-grown, non-GMO hemp that is bred specifically to produce high CBD flowers.
The formula of the oil is simple, featuring a CO2-extracted full-spectrum hemp extract and MCT carrier oil. The product comes in four potency options; you can choose from 250 mg, 500 mg, 1000 mg, and 2500 mg bottles. There are also flavored options available, including Berry, Mint, and Vanilla. Only the strongest version doesn't have a flavored variant, as it would compromise the original cannabinoid profile of the product.
As we said, these are full-spectrum extracts, so you're getting all the naturally occurring phytonutrients in hemp, including minor cannabinoids, terpenes, essential oils, and flavonoids. These compounds allow your body to process CBD more efficiently, meaning you need less CBD to experience the same results as with isolates. Scientists have a special name for this phenomenon: the entourage effect.
The entourage effect is leveraged in this product thanks to the suspension in coconut-derived MCT oil. The carrier oil improves CBD's bioavailability, so it doesn't lose potency upon ingestion, unlike capsules or edibles.
On top of its best-selling oil, Royal CBD offers capsules, gummies, and topicals. The entire Royal CBD collection is tested for potency and purity in a third-party laboratory. The company also has a 30-day money-back guarantee for those who want to try out its products in a risk-free way.
Final Thoughts on CBD and PTSD
PTSD is a chronic mental health condition that people may develop after experiencing a tragic event, or anything that can cause trauma.
While there are various traditional treatments available, such as counseling and pharmacological medication, evidence suggests that CBD may also help alleviate this condition.
CBD may be able to reduce anxiety, stress, and depression. The interaction between CBD and the endocannabinoid system also produces other beneficial effects, such as better focus, improved sleep patterns, emotional stability, resistance to traumatic memories, and more.
Researchers are still trying to determine the most effective form of CBD — whether it works better as an isolate, full-spectrum extract, or in equal ratios with THC — and the dosage range for anxiety-related conditions. If you're considering taking CBD oil for the first time, we encourage you to consult a holistic medical practitioner who will be able to point you in the right direction when it comes to the said factors. A consultation with a qualified physician will also help you avoid potential interaction with medications.
Do you take CBD for PTSD? Do you use it on its own or with THC? Let us know in the comment section!
References:
Song, Chenchen et al. "Bidirectional Effects of Cannabidiol on Contextual Fear Memory Extinction." Frontiers in pharmacology vol. 7 493. 16 Dec. 2016, doi:10.3389/fphar.2016.00493
Bitencourt, Rafael M, and Reinaldo N Takahashi. "Cannabidiol as a Therapeutic Alternative for Post-traumatic Stress Disorder: From Bench Research to Confirmation in Human Trials." Frontiers in neuroscience vol. 12 502. 24 Jul. 2018, doi:10.3389/fnins.2018.00502
Blessing, Esther M et al. "Cannabidiol as a Potential Treatment for Anxiety Disorders." Neurotherapeutics : the journal of the American Society for Experimental NeuroTherapeutics vol. 12,4 (2015): 825-36. doi:10.1007/s13311-015-0387-1
Song, Chenchen et al. op. Cit.
Shannon, Scott, and Janet Opila-Lehman. "Effectiveness of Cannabidiol Oil for Pediatric Anxiety and Insomnia as Part of Posttraumatic Stress Disorder: A Case Report." The Permanente journal vol. 20,4 (2016): 16-005. doi:10.7812/TPP/16-005
Orsolini, Laura et al. "Use of Medicinal Cannabis and Synthetic Cannabinoids in Post-Traumatic Stress Disorder (PTSD): A Systematic Review." Medicina (Kaunas, Lithuania) vol. 55,9 525. 23 Aug. 2019, doi:10.3390/medicina55090525
Sales, Amanda J et al. "Antidepressant-like effect induced by Cannabidiol is dependent on brain serotonin levels." Progress in neuro-psychopharmacology & biological psychiatry vol. 86 (2018): 255-261. doi:10.1016/j.pnpbp.2018.06.002
Beale, Camilla et al. "Prolonged Cannabidiol Treatment Effects on Hippocampal Subfield Volumes in Current Cannabis Users." Cannabis and cannabinoid research vol. 3,1 94-107. 1 Apr. 2018, doi:10.1089/can.2017.0047
Elms, Lucas et al. "Cannabidiol in the Treatment of Post-Traumatic Stress Disorder: A Case Series." Journal of alternative and complementary medicine (New York, N.Y.) vol. 25,4 (2019): 392-397. doi:10.1089/acm.2018.0437
Shannon, Scott, and Janet Opila-Lehman. op. cit.
Bitencourt, Rafael M, and Reinaldo N Takahashi. op. cit.