Is CBD Oil Legal in Rhode Island? RI Hemp Oil Laws (2023)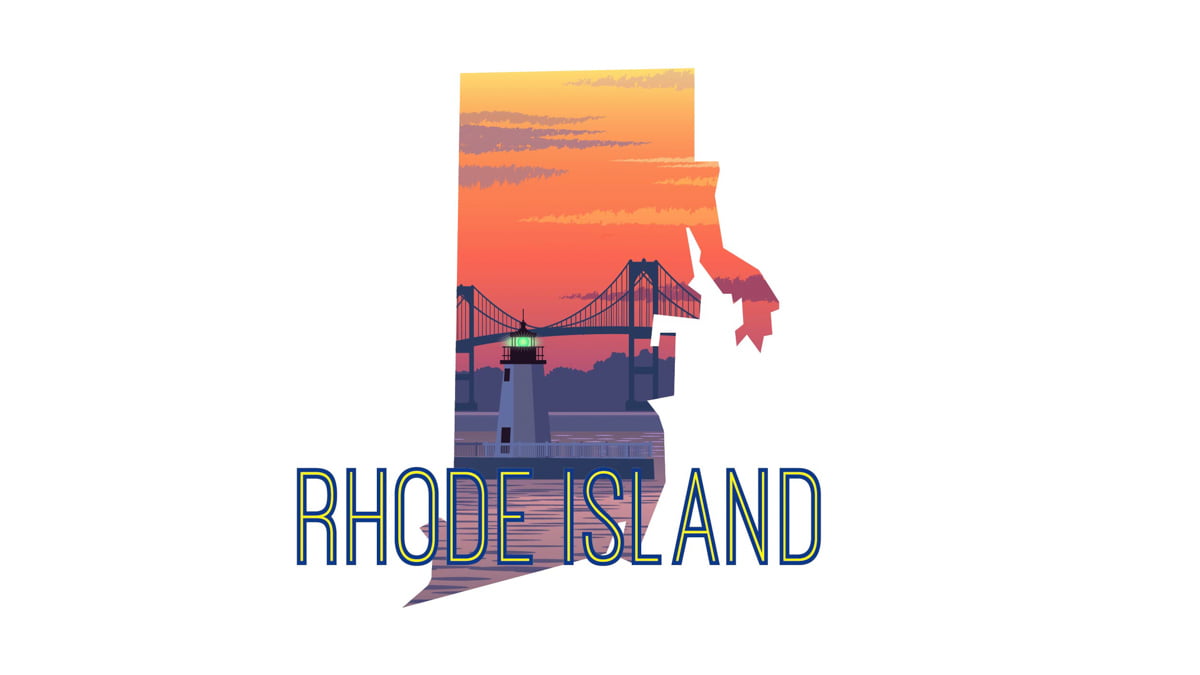 Contrary to federal drug prohibition laws, more and more states are legalizing cannabis for medical and recreational purposes. Residents of Rhode Island have access to both medical marijuana and hemp-derived products, including hemp CBD oil. More and more stores selling Cannabidiol are popping up in the state, which is clearly chasing the leaders of the U.S. CBD industry.
Want to buy high-quality CBD oil in Rhode Island? Before you go on the shopping spree, we'd like you to familiarize yourself with the state's laws surrounding marijuana and hemp. Then, we will show you a compilation of top-rated CBD oil providers in Rhode Island.
Is CBD Oil Legal in Rhode Island?
CBD oil is legal in Rhode Island, but the exact legal status depends on the source of cannabidiol. CBD can be derived from both hemp marijuana, and this is where all intricacies start to show up.
Related: CBD Legality by State
Marijuana CBD Oil in Rhode Island
Medical marijuana has been legal in Rhode Island since 2016. Patients who need cannabis to treat their ailments need to sign up for the state's medical-marijuana program. Once they are accepted and given a doctor's recommendation, they can visit licensed medical marijuana dispensaries.
Possession of marijuana for recreational purposes has been decriminalized, and first-time offenders are usually charged with a fee similar to a parking ticket ($150).
In late 2017, the state created a legislative commission to evaluate the potential benefits of legalizing cannabis recreationally. The board is expected to release its assessments in January 2018, which may pave the way towards legalization.
Related: Is Marijuana Legal in Rhode Island?
Hemp CBD Oil in Rhode Island
Following the 2018 Farm Bill, Rhode Island legalized hemp and hemp-derived CBD. It falls under the same categorization as other hemp-derived products, classified as "food supplements.". Currently, no state legislation has been enacted to regulate hemp-derived CBD oil.
Where to Buy CBD Oil in Rhode Island?
When trying to buy CBD oil in Rhode Island, you have two options: you can do it locally, in one of the brick-and-mortar stores, or shop for CBD oil online.
Buying CBD Oil Online in Rhode Island
Many people decide to buy their CBD products via the Internet. Buying CBD oil online is fast, easy, convenient, and above all, safe.
When you buy CBD oil locally, you must rely on the staff's knowledge if you're starting off our adventure with hemp-derived cannabidiol. This is like shooting half-blinds, so the chances are that you may eventually end up not satisfied with your purchase.
Buying CBD oil online, on the other hand, allows you to do a solid background check on retailers. You can verify if the company sources their CBD from fully organic hemp, uses ethical extraction methods, and provides 3rd-party lab testing reports of their products.
Once you find a trusted supplier, you can choose from a wide range of different CBD goods, including traditional tinctures, capsules, and topicals, as well as vape juices, oral sprays, and pet care products.
Finally, most CBD retailers offer attractive wholesale deals, thanks to which you can get premium CBD products at low prices.
PRODUCT
DETAILS

Best Overall CBD Oil

Royal CBD – Full Spectrum

Rated #1 for overall
Highest quality hemp oil on our list
100% organic, free of pesticides and artificial ingredients
Established brand with 24/7 customer support
30-day 100% money-back guarantee

Click for Best Price

Best Organic Formula

 

Gold Bee

Sourced from US-grown organic hemp
Contains full-spectrum CBD
Up to 80 mg CBD/mL
Great potency range for beginners
Third-party tested for potency and purity
Great kiwi-honey flavor

Click for Best Price
Local CBD Stores in Rhode Island
Given its size, Rhode Island provides CBD consumers with plenty of options for CBD shops, so if buying CBD oil online is not your cup of tea, here's a little treat for you.
We have created a compilation of the best local shops that sell premium CBD goods at reasonable prices. Most of them employ knowledgeable staff that is passionate about hemp and cannabis. Don't be afraid to ask if you have any questions regarding the dosage, the source of CBD, and which form of applications will suit you best.
CBD Oil Shops in Providence
Providence offers a decent number of CBD shops. From tinctures and capsules to creams, e-liquids, and gummies – the city has got you covered. Whenever you're in Providence, make sure to visit Canna Culture, a CBD store with highly knowledgeable staff, professional service, and an outstanding selection of CBD-infused products.
| | |
| --- | --- |
| NAME | ADDRESS |
| Canna Culture RI's 1st Cannabis Culture Shop | 488 Waterman Ave, East Providence, RI 02914 |
| The Thomas C. Slater Center | 2612, 1 Corliss St, Providence, RI 02904 |
| White Horse Vapor | 1483 Mineral Spring Ave, North Providence, RI 02904 |
| Long Strange Rip | 335 Wickenden St, Providence, RI 02903 |
| Watch Your Head Alternative | 120 Manton Ave, Providence, RI 02909 |
| Lava Smoke Shop | 170 Atwells Ave, Providence, RI 02903 |
| SPECTRUM-INDIA | 252 Thayer St, Providence, RI 02906 |
| Smokeez Smoke Shop | 1911 Westminster St, Providence, RI 02909 |
Staying in Newport for a day or two? Then you might want to consider setting your foot at Holy Smokes. This head shop is famous for a broad range of CBD vape juices and vaping accessories.
| | |
| --- | --- |
| NAME | ADDRESS |
| Holy Smokes | 9 Broadway, Newport, RI 02840 |
CBD Oil Shops in Cranston
If Cranston is on your hemp checklist, you should definitely take a trip to Park Avenue. Once there, look for White Horse Vapor and ABP Vapes, the two most reputable vape shops in town.
| | |
| --- | --- |
| NAME | ADDRESS |
| White Horse Vapor | 1083 Park Ave, Cranston, RI 02910 |
| APB Vapes | 285 Park Ave, Cranston, RI 02905 |
Warwick is home to a couple of shops that sell high-quality CBD oil and other CBD goods. Warwick residents are advised to visit the following locations:
| | |
| --- | --- |
| NAME | ADDRESS |
| Wonderland Smoke Shop | 0736, 666 East Ave, Warwick, RI 02886 |
| INEX VAPORS LLC | 289 Cowesett Ave, West Warwick, RI 02893 |
| Sunshine Vape | 2699 Post Rd #2, Warwick, RI 02886 |
CBD Oil Shops in South Kingstown
Below, we recommend three 5-star CBD oil shops in Kingstown.
| | |
| --- | --- |
| NAME | ADDRESS |
| Sunshine Vape | 35 S County Commons Way, South Kingstown, RI 02879 |
| RIGS Smoke Shop | 402 Main St, South Kingstown, RI 02879 |
| Ethnic Concepts | 1237 Kingstown Rd, South Kingstown, RI 02879 |
Final Thoughts on Buying CBD Oil in Rhode Island
Rhode Island is one of the fastest-growing U.S. CBD markets. Currently, all hemp-derived CBD products are widely available in the state.
However, keep in mind that the actual legality of CBD depends on its source. As for now, access to marijuana-derived CBD oil has been granted only to medical users. It looks that 2018 will be the decisive year when it comes to legalizing the recreational use of the plant, but it is still illegal to use marijuana in public at the time of writing.
But worry not! If you want to use hemp-derived CBD oil to experience the benefits of cannabis without getting high, it's perfectly possible in Rhode Island. Hemp-derived CBD products are legal on the federal level due to the 2014 Farm Bill, and as such, they can be sold without prescription both locally and online.