Is Delta 8 Legal in Minnesota? MN State Laws 2023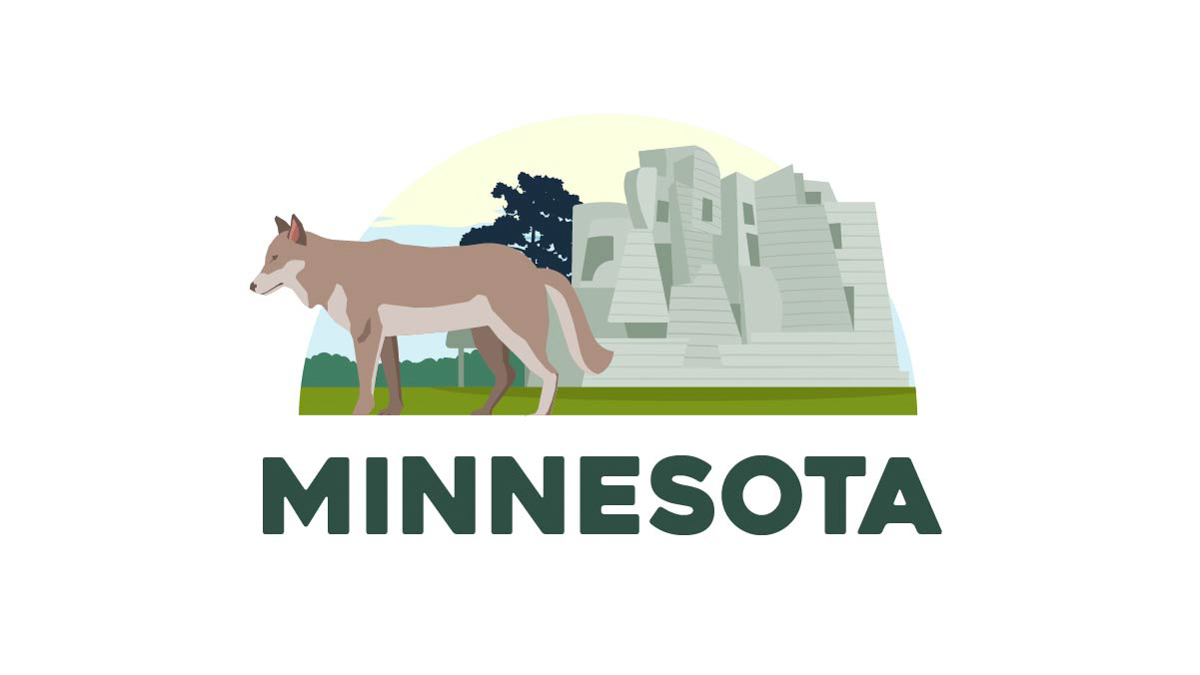 Delta 8 THC is legal in Minnesota. However, there are certain limits on the sales and consumption of this cannabinoid you should know about first.
The Minnesota state law follows the federal regulations on hemp. Since most Delta 8 THC products are extracted from hemp plants, they're legal both under federal and local law.
Medical marijuana is also legal there, but recreational users can't freely smoke high-THC cannabis.
In this guide, we explore the delta 8 laws in Minnesota and highlight the best deals on high-quality products.
Is Delta 8 THC Legal in Minnesota?
Yes, but it must be sourced from hemp plants.
Delta 8 THC can be extracted from both hemp and marijuana. Since these plants have different chemical compositions, they're also treated differently by Minnesota authorities.
Related: States Where Delta 8 Is Illegal
Here's what you need to know.
Marijuana-Derived Delta 8 THC
Marijuana is illegal for recreational use in Minnesota, but it's been widely decriminalized. Possession of marijuana is considered a minor traffic misdemeanor and is usually subject to a small fine.
If you're caught with 42.5 g or less, you'll receive a $200 fine and no jail time.
However, possession of more than 42.5 g and less than 10 kg is treated as a felony punishable with 5 years in prison and a fine of $10,000.
Can Doctors Prescribe Marijuana in Minnesota?
Yes, doctors can prescribe marijuana to patients with qualifying conditions. If you have a medical marijuana card, you can purchase up to 2.5 ounces of medical cannabis flower for 14 days from one of the state-licensed dispensaries.
However, you can't buy marijuana-derived Delta 8 THC as a patient because Delta 8 products aren't considered medical marijuana in Minnesota.
Hemp-Derived Delta 8 THC
Minnesota has followed the provisions laid out by the 2018 Farm Bill regarding the legalization of hemp.
Hemp-derived cannabinoids, terpenes, flavonoids, salts, and isomers are legal as long as they don't contain more than 0.3% of Delta 9 THC.
Delta 8 THC is a milder isomer of Delta 9. It's about 50% less potent than its cousin. For that reason, it has become the new favorite cannabinoid of beginners and sensitive cannabis users.
Since Delta 8 is a minor cannabinoid, cannabis plants make only trace amounts of it — making direct extraction cost-prohibitive.
But since hemp manufacturers figured out how to convert CBD into Delta 8 THC, the market has exploded.
Though 14 states have banned Delta 8 THC products, Minnesota remained compliant with the federal law. You can legally buy Delta 8 both locally and online.
Related: Is CBD Legal in Minnesota?
Where to Buy Delta 8 THC in Minnesota
Delta 8 THC products are on everyone's tongues in Minnesota. You can find them just about anywhere: in your local hemp store, vape shop, wellness center — and even at a gas station.
However, we no longer recommend buying locally due to a shocking number of low-quality products, some of which can be dangerous for your health.
The Delta 8 space is unregulated, so you need to do your due diligence before handing your hard-earned money to local vendors.
If you still want to shop for Delta 8 THC near you, we've put together a list of the most reputable d8 stores at the end of this guide.
Product
Details
 

Area 52

Organic hemp
Up to 1500 mg Delta 8 THC
Cherry and vanilla flavors
Third-party tested for quality and safety

Finest Labs

Non-GMO, pesticide-free hemp
500 mg delta 8 THC
Great for beginners
Berry flavor
Batch-specific certificates of analysis
Buying Delta 8 THC Online in Minnesota
When it comes to buying high-quality Delta 8 products, we believe that online is the way to go.
Shopping for Delta 8 THC online comes with the following benefits:
Better pricing, seasonal discounts, reward programs, subscription orders
More tools for checking the credibility of your vendor
Third-party lab reports available for inspection
Ordering online is more convenient
Online shops give you more products to choose from
Products ordered online are fresh
Always be sure to ask for a batch-specific certificate of analysis (CoA). Having a CoA means that the product has passed purity and potency tests in an independent laboratory.
Delta 8 companies should publish them on their websites or send them to customers upon request.
Local Delta 8 Stores in Minnesota
Minnesota is home to a myriad of hemp stores that offer different cannabinoids, including Delta 8 THC. However, not every store knows how to select decent products, so you need to do your homework on your potential vendors.
Here are the top-rated Delta 8 stores in Minnesota, according to customer reviews on Google Maps.
Delta 8 THC Stores in Minnesota
| | |
| --- | --- |
| Name | Address |
| New Hope Smoke Shop, Delta 8 and CBD | 2767 Winnetka Ave N, New Hope, MN 55427 |
| Nutrition City – Delta 8 & CBD Store | 113 85th Ave NW, Coon Rapids, MN 55433 |
| THC by Nothing But Hemp | 4762 Banning Ave, White Bear Lake, MN 55110 |
| Nutrition City – Vitamins & Supplements Store | 2108 Lyndale Ave S, Minneapolis, MN 55405 |
| CBD Wellness- THC & CBD STORE | 14165 James Rd, Rogers, MN 55374 |
| Mainstream CBD & THC Dispensary | 10 Rosedale Shopping Center, Roseville, MN 55113 |
| THC Delivery & Curbside Pick-up by Simply Crafted CBD | 726 NE Central Ave, Minneapolis, MN 55414 |
How to Shop for Delta 8 Products in Minnesota
Not all Delta 8 products are created equal. As mentioned earlier, there's a surprisingly large number of untested, dangerous products on the market.
Here are a few easy steps that will help you weed out substandard extracts and always purchase the creme of the crop:
Buy organic. Organic farming guarantees that hemp plants are grown in healthy soil and without pesticides. That's critical for the quality of Delta 8 products because hemp plants are dynamic bioaccumulators. In other words, they easily absorb and accumulate both nutrients and toxins from their environment. Organic farming helps maximize the number of nutrients and avoid toxins.
Choose CO2-extracted products. CO2 extraction is the gold standard because it yields pure and consistently potent extracts without relying on hazardous solvents and high temperatures. It's also the most expensive technology out there, meaning that companies using CO2 extraction prioritize quality and safety.
Avoid bleaches. Some Delta 8 manufacturers use bleaches in their extracts to make them look "cleaner." However, adding bleaches compromises the quality of the end product. Bleaches are difficult to purge, and toxic residue may build up as you use Delta 8, potentially harming your health.
Read lab reports. Make sure that the company you're buying from offers up-to-date certificates of analysis from a third-party laboratory. These documents prove the quality and purity of the product and are the only way to ensure that you're getting what you've paid for. Never order from a company that doesn't provide lab reports for its products.
Look for reputable brands. Companies that have an established reputation in the community and a long record of loyal customers are more likely to deliver the desired quality and safety standards than no-name brands. Look into customer reviews to get a bigger picture of what other users are saying about their products and customer service.
Key Takeaways on Buying Delta 8 THC in Minnesota
Delta 8 THC is legal in the state of Minnesota, and nothing seems to change any time soon. The future for Delta 8 and other hemp-derived cannabinoids is bright across the country. It's only a matter of time before more restrictive states will loosen their policies surrounding this THC isomer.
Although Delta 9 THC products are illegal for recreational use in Minnesota, medical patients can purchase marijuana from state-licensed dispensaries.
If you don't have a qualifying condition, then Delta 8 is a decent alternative to regular weed.
Though it may be tempting to shop for Delta 8 THC locally, it's better to find a trustworthy online store and pick the best product for your needs in the comfort of your home.
If you don't know where to start your online ventures, both Area 52 and Finest labs are decent brands for beginners.