Wyld Gummies Review & Coupon Code (2023 Update)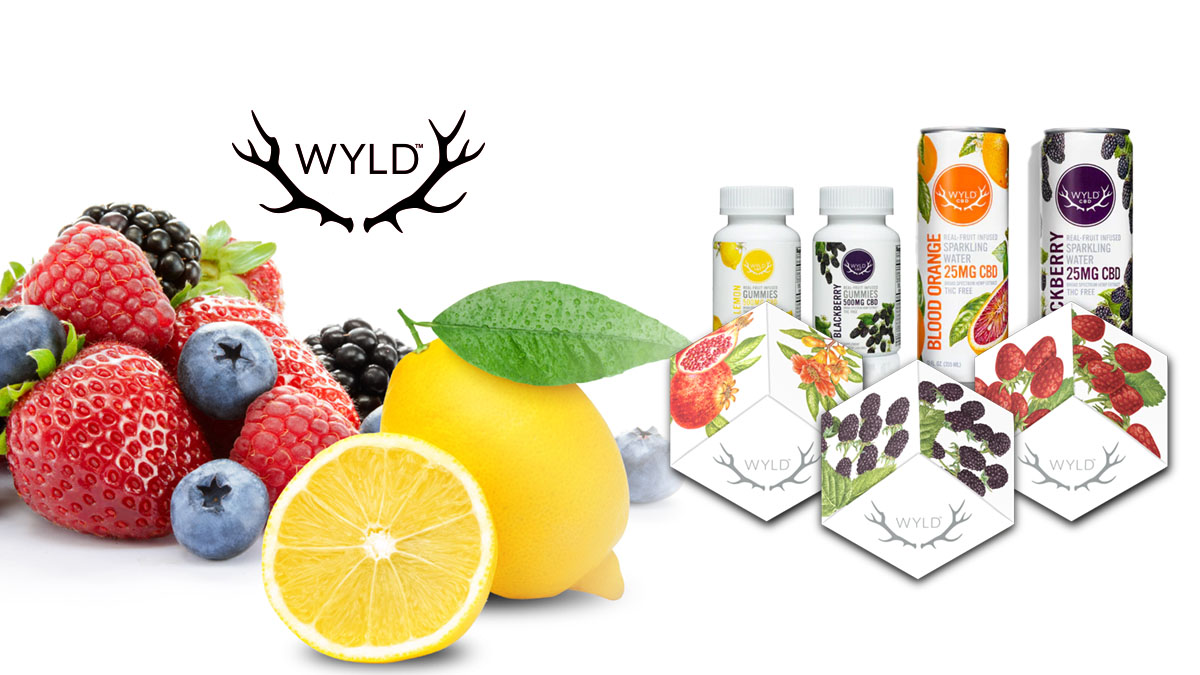 Wyld specializes in cannabis edibles, such as gummies and chocolates; it's considered one of the leading edible companies in Oregon.
The brand excels at product diversity, offering a variety of strengths, CBD to THC ratios, and flavors, on top of a dedicated CBD line for those looking for therapeutic relief without a psychoactive buzz.
In this Wyld review, we examine the company's selection of cannabis gummies and chocolates. We'll also look at what other cannabis users are saying about these products, as well as the company's transparency, the integrity of lab testing, and more.
Let's jump in without further ado.
About Wyld
Wyld is a company with a clear mission. Instead of generic statements like "to provide high-quality products to those who need them," the company explains its traditions are rooted in the "ambitious, adventurous lifestyle" of the Pacific Northwest.
Wyld makes cannabis edibles for people living active lives and partaking in outdoor sports, such as hiking, exploring lakes, and weekday cliff climb.
The company claims each flavor corresponds to a different mood or activity, although we'd take that statement with a pinch of salt. It's a witty-sounding marketing phrase, but unless the gummies are made with strain-specific terpenes, it doesn't seem like a good selling point for conscious consumers.
Quality & Transparency
Wyld cannabis gummies are gluten-free and vegan. Unlike many gummies on the market, they're made with real fruit and come in seven different flavors: lemon, pear, blood orange, raspberry, blackberry, elderberry, and huckleberry.
As with many cannabis products, quality can be difficult to figure out because these products aren't regulated by the FDA. Fortunately, Wyld provides up-to-date certificates of analysis (CoAs) for its entire product line. You can check them by entering the batch number of your gummies.
We'd love to see some information about the source of hemp, though. Wyld doesn't specify where it gets its plants from, which slightly undermines its transparency.
Cost
Compared to many cannabis gummies out there, Wyld's products are relatively cost-effective. You pay $35 for a jar of 20 gummies, with each piece containing 25 mg of CBD or THC, depending on the selected option. The price is comparable to other CBD gummies with similar strength. When you take one gummy per day, the cost ends up $1.75 daily or $12.25 weekly.
Potency
Each gummy contains 10 mg or 25 mg of THC per serving. You can choose from different ratios between both cannabinoids to adjust your experience to the desired psychoactive potency. The CBD line of Wyld's gummies is made from a broad-spectrum extract, meaning it contains zero THC.
Wyld Product Reviews
Wyld specializes in cannabis edibles; gummies are the company's staple, so let's see how they work and taste and whether or not they're worth the buzz they've been receiving recently.
1. Wyld Marionberry Gummies (Indica)
Pros
Cons

Delicious
Good for evening use
No detectable cannabis taste

Low potency
Quite expensive compared to competitor brands
The Wyld Marionberry gummies contain only THC. It's made with Indica strains, so the effects will be utterly relaxing, helping you kick back your feet at the end of the evening.
The flavor is a great combination of sweet and sour that resembles the classic gummies from childhood times. Each gummy packs 10 mg THC, with 5 mg (half a gummy) as a single serving.
We generally enjoy cannabis edibles for their effects rather than flavor, but in the case of these gummies, you can indulge in both.
Not to mention these Indica strains are deeply relaxing, so you can expect a mellow and calming buzz that will help you fall asleep faster and wake up with more energy the next day.
Product specification:
2. Wyld Pomegranate Gummies (1:1 Hybrid)
Pros
Cons

Equal ratio of CBD to THC
Energizing buzz
Easy to use

Too stimulating at high doses (can get you anxious)
The flavor isn't as juicy as Marionberry
The Wyld pomegranate gummies combine the psychoactive high from THC with calming and balancing effects from CBD in a 1:1 ratio. The buzz is enjoyable for both novice and experienced users, but if you're just getting started with cannabis gummies, we recommend sticking to the suggested serving size.
We took these gummies after a week-long tolerance break and started off with 2 pieces at a time. Unfortunately, one of us got a bit anxious when the effects were peaking, so it's better to err on the side of caution.
On the other hand, this is a perfect morning or afternoon treat if you're feeling out of focus or lacking creativity. The cerebral buzz works great if you want to enter deep work but remain relaxed afterward.
The Wyld pomegranate gummies have a better texture than the marionberry version, but the flavor was too sweet for our liking.
Product Specification:
CBD: 100 mg (5 mg/serving)
THC: 100 mg (6 mg/serving)
Extract type: Full-spectrum
3. Wyld Peach Gummies (2:1 Hybrid)
Pros
Cons

Good ratio of CBD: THC for beginners
No cannabis aftertaste
Great texture and attractive appearance

The peach flavor feels bland
Expensive considering their potency
This is the most balanced product in the entire Wyld's collection — featuring a 2:1 ratio of CBD to THC. These gummies are perfect for first-time users who don't want to be overstimulated by the psychedelic nature of THC.
In addition to real fruit juice and natural flavors, Wyld also adds terpenes to improve the therapeutic profile of its product. The gummies are made from hybrid strains, making them a decent option for both daytime and evening use.
They remind us of the classic peach rings we all know and love, but without the artificial aftertaste. However, the peach flavor isn't as pronounced as with the pomegranate and marionberry gummies.
The texture, on the other hand, is spot-on. Add to it 2.5 mg THC and 5 mg CBD, and you have the perfect combination for sensitive users who aren't as familiar with THC.
The overall experience is fairly relaxing and doesn't bother your mind in high doses, so if you're headed to a bonfire on the beach or to a house party, they're going to make for a good companion.
Product Specification:
CBD: 100 mg (5 mg/serving)
THC: 100 mg (5 mg/serving)
4. Wyld Strawberry Gummies
Pros
Cons

Good CBD: THC ratio for beginners
Great for deep work
No cannabis aftertaste

The flavor is bland
No sour coating
Too weak if you're looking for a psychoactive buzz
This option is better suited for people who are interested in the health benefits of CBD and use THC only as an enhancer of these effects.
The Wyld Strawberry Gummies offer a 20:1 ratio of CBD to THC (100:5 mg), capturing the calming experience pumped up by mild euphoria. This blend translates into deep relaxation and increased focus, making them a perfect option for deep work.
Unfortunately, I have the same doubts about the intensity of flavor as with the peach gummies. You can feel the strawberries, but they lack that juicy punch. They could also benefit from a sweet-and-sour coating, which would've brought out the strawberries. This is our least favorite product from Wyld.
Product Specification:
Extract Type: Full-spectrum
5. Wyld Raspberry Gummies
Pros
Cons

Good for outdoor activities
Reduces pain
Boosts mood

Not the best gummies for evening use
Lower in terpenes than other variants
It May be cost-prohibitive for regular users (low potency)
These gummies are the best in Wyld's collection when it comes to reducing physical discomfort and increasing exercise endurance. We had a great time during our hiking sessions with them. The dose is ideal for getting you on the verge of being high but still slightly below the threshold.
They're juicy and sweet (maybe even too sweet for our taste), and the texture is spot-on. The only caveat is that if you weigh more or have a higher tolerance, you may need 4-5 gummies to achieve the same effects as a lighter person, making these gummies cost-prohibitive in the long run.
Other Products By Wyld
Wyld has two categories of cannabis edibles. Aside from their regular THC-infused sweets, Wyld offers a whole line of broad-spectrum CBD edibles and drinks.
You can choose from the following products:
Gummies (500 mg CBD / 25 mg per gummy)

Flavors: Raspberry, Blackberry, Lemon, Huckleberry, Pear, Elderberry

Sparkling Water (25 mg CBD)

Flavors: Raspberry, Blackberry, Lemon, Blood Orange
All of the above products are vegan and THC-free.
What Does Wyld Do Well?
Wyld has a clearly specified area of expertise. The company makes premium-grade cannabis edibles from all-natural ingredients, focusing on gummies and drinks.
Both versions (THC and CBD) offer a broad selection of flavors that come from real fruits, which is another point in favor of Wyld. Most companies in this price range use artificial flavorings and colorings to cut corners and maximize profits. Wyld doesn't fall into the bracket and delivers great value for the money.
Last but not least, all Wyld products are infused with terpenes, which not only improve their flavor profiles but also contribute to the entourage effect, potentiating the health benefits of the main cannabinoids.
All in all, Wyld offers high-quality, well-thought-out formulas that are affordable for most users.
Where Could It Improve?
While the overall impression from our supplementation with Wyld edibles is positive, we're concerned about the details, such as the flavor, texture, and potency.
Flavor-wise, the gummies lack depth. They have considerable amounts of sugar, but sometimes it overshadows the fruit. With other gummies, the lack of a sweet-and-sour coating makes a big difference (not in favor of the gummies). You can tell that they're made from natural juices, but it's also obvious that Wyld isn't too generous when it comes to flavoring. That's the reason why they can keep their prices relatively low.
The texture is fine in most gummies, but the pear and strawberry variants were too sticky and melted quickly.
Finally, not all of the flavors come in sufficient concentrations to make you feel the desired effects. Adding 5-10 mg THC or CBD to each flavor wouldn't hurt, but it would definitely improve the experience.
Alternative Options to Wyld
As we said, Wyld is a decent cannabis brand that makes high-quality gummies and beverages, but if you're looking for products crafted to similar standards but with greater care about details, here are the two brands that are worth a try.
Get 15% off all Area 52 products. Use code "CFAH" at checkout.
Area 52 is a California-based brand that has quickly made it to the top of the ladder of cannabinoid manufacturers. It offers a wide selection of products extracted from minor cannabinoids, such as delta 8 THC, CBG, CBC, and CBN. Recently, Area 52 has also added the true full-spectrum CBD line, including gummies and tinctures.
The current focus of Area 52 is delta 8 THC extracts based on distillate. The current selection includes tinctures, vape carts, pre-rolled joints, and gummies.
The Area 52 gummies are made with broad-spectrum distillate, featuring delta 8 THC, minor cannabinoids, and terpenes. The gummies are derived from an Indica strain and are redolent of ripe berries, pineapple, and green apple — each delivering 25 mg of delta 8 THC.
If you're looking for a gentler cognitive experience, check out the UFO gummies that contain 60 mg of CBD, CBG, CBN, and CBC on top of 5 mg of delta 9 THC
All Area 52's products are tested for potency and purity in a third-party laboratory, with batch-specific certificates of analysis available for request.
Finest Labs specializes in delta 8 THC products from organic hemp. The company is known for its scientific approach to cannabinoid extracts and Swiss-like precision. Though its product selection is humble, to say the least, these formulas are crafted nearly to perfection.
Finest Labs offers one type of delta 8 gummies; they're made with pure delta 8 THC distillate and infused with botanical terpenes that creates an appealing strawberry scent and flavor. Unlike the gummies from Area 52, these are better suited for daytime use with their Sativa-like effects. Each gummy contains 25 mg of pure delta 8 THC, so if you're trying it for the first time, we suggest that you cut one gummy in half and take them in 3-hour intervals.
Final Verdict: Is Wyld a Decent Cannabis Gummy Brand?
Wyld offers high-quality cannabis gummies for beginners and lightweight users. The company has only one high-strength variant of its edibles, so if you're a more experienced user, you won't be spoiled for choice.
You can also try an impressive range of hemp-derived CBD gummies, all of which come in a medley of delicious fruity flavors.
The overall experience was satisfying, but when it comes to flavor, these gummies lack depth and that fruity punch that could've been achieved with a little bit more juice or concentrate. But then Wyld would have to increase prices, which is another sacrifice to be made on top of the lower potency.
If you don't mind low THC concentrations and incomplete flavors, then you'll enjoy Wyld, especially the high-terpene options. But if you're looking for artisan-grade gummies from cannabis distillates, we recommend trying out Area 52 or Finest Labs.