Is CBD Legal in Alaska? AK Hemp Laws (2023)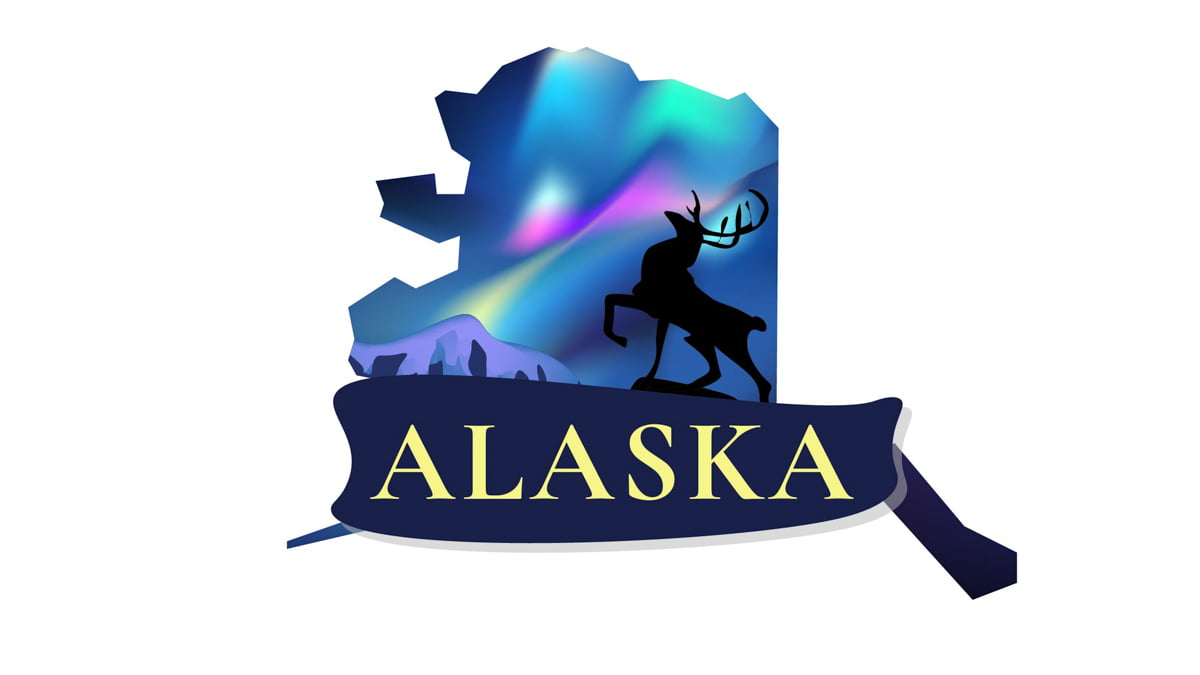 It is legal to buy and use CBD in Alaska, provided it does not contain more than 0.3% of THC. This has become a common rule among many other states following the 2018 Farm Bill.
Alaska state code on CBD is a bit stringent as compared to other states. Hemp cultivation and processing are still prohibited in the state.
The good thing is that CBD products are widely available in local dispensaries and sellers. You can also order them online. It is just important to buy only from legit sellers to be assured of quality and authentic CBD products.
Still, confused with Alaska's CBD legal laws? Here's a quick breakdown of what you need to know about the legality of CBD oil in Alaska.
Is CBD Oil Legal in Alaska?
Yes, both marijuana and hemp-derived CBD oil are legal in Alaska. However, this doesn't mean these two products are treated equally by the state's government. In fact, there are several differences one should know about before trying to find CBD oil in Alaska.
Related: Where in the US Is CBD Legal?
Marijuana CBD Oil in Alaska
The in-state medical marijuana program was launched in 1998 when Alaska passed Ballot Measure 8. Later, in 2014, Ballot Measure 2 was enacted in favor of the recreational use of marijuana and has permitted state's licensed companies to open marijuana dispensaries across the state, where you can buy CBD oil and a variety of other marijuana products.
Related: Is Marijuana Legal in Alaska?
Hemp CBD Oil in Alaska
Following the 2018 Farm Bill, hemp-derived CBD is legal on the federal level and has been assigned to other hemp-based products' same importation and commerce regulations. Since then, no Alaska state bill has been introduced to regulate hemp-derived CBD within the state's borders. Nonetheless, Alaska is now supporting legislation allowing industrial hemp cultivation on the state's soil.
Since hemp CBD oil contains less than 0.3% THC, it is non-intoxicating, and therefore there are no legal restraints in terms of sales and possession. In fact, hemp CBD oil is considered an over-the-counter supplement. This makes it easily available in a wide range of brick-and-mortar stores.
If you are an Alaskan resident or are curious about where you can buy CBD oil in Alaska, check out the cheat sheet below.
Where to Buy CBD Oil in Alaska?
Buying CBD oil in Alaska is relatively easy. If you want to purchase a bottle of marijuana CBD oil, go to the nearest dispensary and ask for advice. The staff at Alaskan dispensaries is usually well-informed about their products. Many passionate cannabis consumers can give you a hint of what might be the best CBD product for your needs.
For hemp-derived CBD oil in Alaska, there are two options. Like the marijuana CBD oil, the first one is to visit one of the brick-and-mortar stores, vape shops, head shops, or health food stores. Or, if you prefer shopping on the Internet, buying CBD online might be the best choice.
Buying CBD Oil Online in Alaska
Buying CBD oil online is fast, easy, and very convenient. There's no need to shop around local stores to find the CBD oil provider of your choice – you google it, do the background check on the company to see if it is trustworthy, add the CBD goods to the shopping cart, and checkout. Can it get any simpler?
On top of that, most CBD oil companies offer wholesale, which means you can shop for high-quality CBD oil in bulk at affordable prices. The range of products infused with CBD is wide, including concentrates, tinctures, edibles, balms, wax, capsules, and even pet treats.
PRODUCT
DETAILS

Best Overall CBD Oil

Royal CBD – Full Spectrum

Rated #1 for overall
Highest quality hemp oil on our list
100% organic, free of pesticides and artificial ingredients
Established brand with 24/7 customer support
30-day 100% money-back guarantee

Click for Best Price

Best Organic Formula

 

Gold Bee

Sourced from US-grown organic hemp
Contains full-spectrum CBD
Up to 80 mg CBD/mL
Great potency range for beginners
Third-party tested for potency and purity
Great kiwi-honey flavor

Click for Best Price
Where to Buy CBD Oil Locally in Alaska?
Alaska has a few brick-and-mortar stores, with the largest concentrations in Anchorage, Juneau, and Wasilla. As the CBD market grows, we expect more CBD shops to pop up soon.
The easiest and fastest way to buy CBD in Alaska near you is to browse one of the online apps or websites that compare different marijuana dispensaries and hemp CBD oil stores in the state. But if you don't feel like spending time doing the research, worry not – we have already done it for you.
Best CBD Oil Stores in Anchorage
| | |
| --- | --- |
| Name | Address |
| Really Neat Stuff | 2520 E 68th Ave, Anchorage, AK 99507 |
| Cold Vapes 907 | 4505 Spenard Rd, Anchorage, AK 99517 |
| SUMO Vapor | 5121 Arctic Blvd, Anchorage, AK 99503 |
| Bloo Monkey Vapes | 601 W 36th Ave, Anchorage, AK 99503 |
| Primal Vapes | 217 E Dimond Blvd, Anchorage, AK 99515 |
| Legion Vapor | 7926 Old Seward Hwy, Anchorage, AK 99518 |
| Scarab Industries | 4007 Old Seward Hwy, Anchorage, AK 99503 |
| Fatboy Vapors | 810 E 36th Ave, Anchorage, AK 99503 |
Best CBD Oil Stores in Juneau
| | |
| --- | --- |
| Name | Address |
| Global Vapors | 323 S Franklin St, Juneau, AK 99801 |
| Zootz Alor | 209 Seward St, Juneau, AK 99801 |
| Percy's Liquor Store | 214 Front St, Juneau, AK 99801 |
Best CBD Oil Stores in Wasilla
| | |
| --- | --- |
| Name | Address |
| Good Glass | 991 Hermon Rd, Ste 400 Wasilla, AK 99654 |
| Green Jar | 5301 W Hollywood Rd Wasilla, AK 99623 |
Final Thoughts on Buying CBD Oil in Alaska
After years of hard work and legalization struggles, Alaska has become one of the most cannabis-friendly states in the U.S. Whether you want to buy CBD oil from marijuana or hemp, the state has you covered. There are many dispensaries and local stores where you can buy a bottle of your natural remedy, but CBD oil is also available online if you prefer a more convenient way of shopping. We hope that our list of the best CBD oil stores in Alaska will come in handy whenever you find yourself in this beautiful land.