Is CBD Oil Legal in Washington DC? DC Hemp Oil Laws (2023)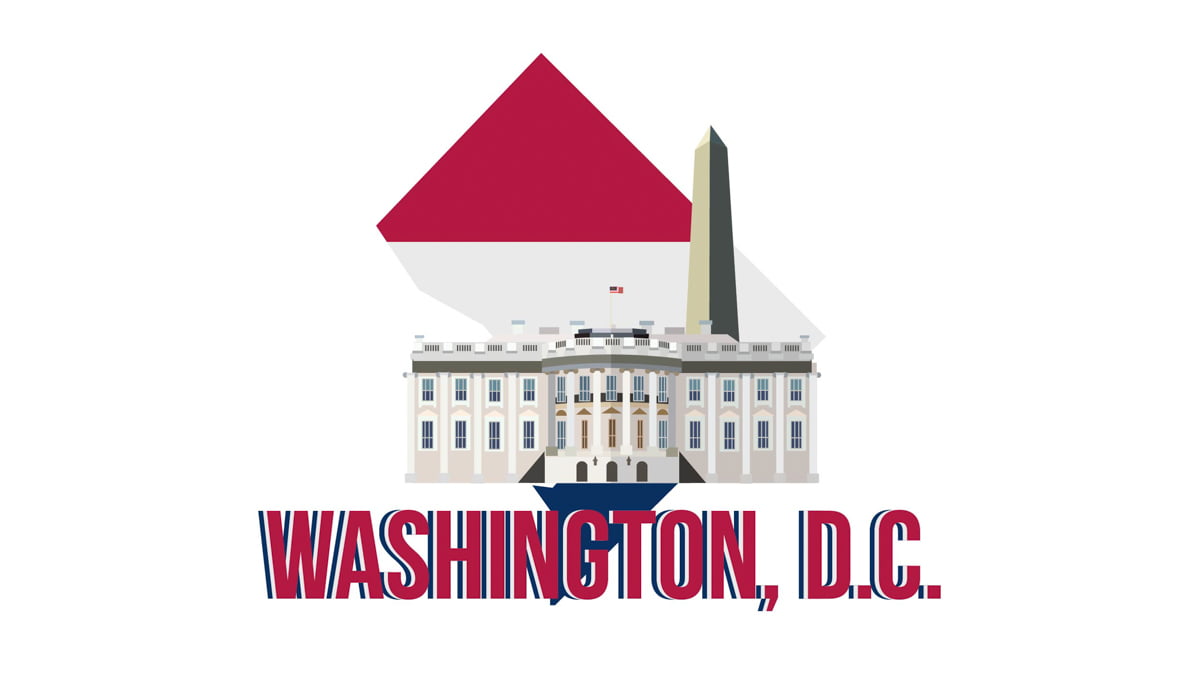 CBD is one of the fastest developing natural therapeutic compounds known to the contemporary world of medicine. However, buying CBD oil in Washington, D.C. is still much less popular than in California, Colorado, or New York.
I believe that this situation will soon change in favor of the CBD oil market, given the growing body of scientific evidence supporting the health benefits of cannabidiol and the fast pace of the cannabis legalization trend across the U.S. But for now, I would like you to take a look at the current legal regulations on buying CBD oil in Washington, D.C., and where to purchase your herbal remedy in this state.
If you could follow me, please.
Is CBD Oil in Washington, D.C. Legal?
Yes, generally speaking, you can legally buy CBD oil in Washington, D.C. The state's authorities permit the use, possession, and sales of hemp-derived CBD oil, as the THC content in such products is below 0.3%. In other words, hemp-derived CBD oil is legal because it won't make you high.
Nevertheless, if you're looking for a broader spectrum of cannabis-infused products – be it for medical or recreational purposes – it's totally doable in Washington, D.C. because the state legalized the recreational use of cannabis in November 2014.
Related: Is CBD Oil Legal in All 50 States?
Speaking of which, I'd like you to stop for a moment and learn more about the legal framework for cannabis in the capital state of the U.S.
Marijuana CBD Oil in Washington, D.C.
Like I said, both the medical and recreational use of marijuana is legal in Washington, D.C. The government approved Initiative 71 on November 4th (2014), decriminalizing the possession, cultivation, and use of recreational cannabis.
Now, some legal aspects of the legalization are really, really odd. For example, you can possess up to one ounce of dry cannabis that contains more than 0.3% THC, but you're not allowed to buy it since the retail sales are not available in the state yet.
How to buy marijuana CBD oil in Washington, D.C. legally, then?
Well, there are two paths you can take.
How to Obtain Marijuana CBD Oil in Washington, D.C.?
If you want to buy marijuana CBD oil in Washington, D.C., you need to apply for a medical marijuana card. If you suffer from one of the conditions listed in the Marijuana Legalization and Regulation Act of 2015, you can submit a request to join the MMJ program.
Once you receive your medical marijuana card, you are free to buy your CBD oil and other marijuana products in one of the state-licensed dispensaries.
Another option is to grow your own plants and make CBD-infused oil at home. However, professional CBD oils made by cannabis companies involve the use of CO2 extraction method to maximize the potency and purity of the final product, and it's close to impossible to recreate the dispensary-bought CBD oil at home because CO2 extraction is very expensive and requires a lot of practice to be mastered to perfection.
Nonetheless, if you want to make CBD-infused oils and add them to your meals or take them as a dietary supplement, I encourage you to try them.
Hemp CBD Oil in Washington, D.C.
In Washington, D.C., buying hemp CBD oil is legal as long as the manufacturing company falls under the 7607 of the 2018 Farm Bill. Hemp CBD products contain only trace amounts of THC, which makes the hemp-derived CBD oil non-psychoactive.
Moreover, apart from the difference in the THC content, both hemp and marijuana CBD oil share similar therapeutic benefits. According to the current scientific evidence, hemp CBD oil can help treat:
Chronic stress
Anxiety
Depression
Inflammation
Neuropathic pain
Neurodegenerative disorders
PTSD
Epilepsy
Insomnia
Metabolic syndrome
Insulin resistance
Muscle soreness
Skin imperfections and damage
Impaired cell regeneration.
I can't wait to learn about buying CBD oil in Washington, D.C.? Perfect, because I have come up with a brief overview of where to purchase CBD products in the state – both online and locally.
Where to Buy CBD Oil in Washington, D.C.?
Buying CBD oil in Washington, D.C. boils down to choosing between two options: buying online or locally, both of which have a long list of pros, so the ultimate choice is up to you.
Buying CBD Oil Online in Washington, D.C.
Let's be honest, there are just too many CBD oil companies in the industry right now, and thus, it may be quite challenging to find a trusted manufacturer these days.
Many overseas companies are trying to flood the global market with their products, but it's best to stick to the U.S. CBD oil providers as far as I am concerned.
Local CBD companies operate under U.S. law, so they have to meet certain standards; otherwise, they wouldn't last long on this loosely regulated market. Moreover, manufacturers based in the U.S. have clear shipping & return policies that allow customers to exercise their rights should they be unsatisfied with the product.
PRODUCT
DETAILS

Best Overall CBD Oil

Royal CBD – Full Spectrum

Rated #1 for overall
Highest quality hemp oil on our list
100% organic, free of pesticides, and artificial ingredients
Established brand with 24/7 customer support
30-day 100% money-back guarantee

Click for Best Price

Best Organic Formula

 

Gold Bee

Sourced from US-grown organic hemp
Contains full-spectrum CBD
Up to 80 mg CBD/mL
Great potency range for beginners
Third-party tested for potency and purity
Great kiwi-honey flavor

Click for Best Price
Local CBD Oil Stores in Washington, D.C.
As I mentioned before, Washington, D.C., is far behind some of the most popular states for buying CBD oil. Still, there are a few CBD stores nearby where you can buy a bottle of hemp CBD oil – these are mostly local health & wellness centers and vape shops.
Here we go!
CBD Oil Shops in Washington, D.C.
| | |
| --- | --- |
| NAME | ADDRESS |
| Established National Holistic Healing Center | 1718 Connecticut Ave NW, Washington, DC 20009 |
| Takoma Wellness Center | 6925 Blair Rd Nw, Washington, DC 20012 |
You could also check out these stores from Maryland.
CBD Oil Shops in Bethesda, Maryland
| | |
| --- | --- |
| Name | Address |
| Action House Vape | 9433 Georgia Ave, Silver Spring, MD 20910 |
CBD Oil in Gaithersburg, Maryland
| | |
| --- | --- |
| NAME | ADDRESS |
| Vapor Vapor Vapor | 15906 A Shady Grove Rd, Gaithersburg, MD 20877 |
Another option is to head over to Virginia and look for these stores.
CBD Oil in Tysons, Virginia
| | |
| --- | --- |
| NAME | ADDRESS |
| Dynamic Integrations Wellness & Massage | 8027 Leesburg Pike, Tysons, VA 22182 |
CBD Oil in Centreville, Virginia
| | |
| --- | --- |
| NAME | ADDRESS |
| Vaperz | 13830-2 Lee Hwy, Centreville, VA 20120 |
Final Thoughts on Buying CBD Oil in Washington, D.C.
All in all, I think that buying CBD oil in Washington, D.C. is fairly easy. Of course, the number of retailers selling hemp CBD products in the state is, least to say, humble, but the growing cannabis market is tempting for new entrepreneurs who would like to contribute to the cannabis community and get their fair share of cake from the industry. With that said, we can expect more CBD stores in Washington, D.C. over time.
Fortunately, the network of online retails is growing stronger each month, so if there's no CBD oil store near you, you may very well browse the web for the best quality CBD products in the U.S. Some of the most renowned manufacturers ship their CBD oil to all 50 states, giving you the actual freedom of choice.
How do you like to buy your CBD oil in Washington, D.C.? Is it Team Online or Team Local?