How to Shop for High Quality CBD Products: Tips, Reviews, & Where to Buy?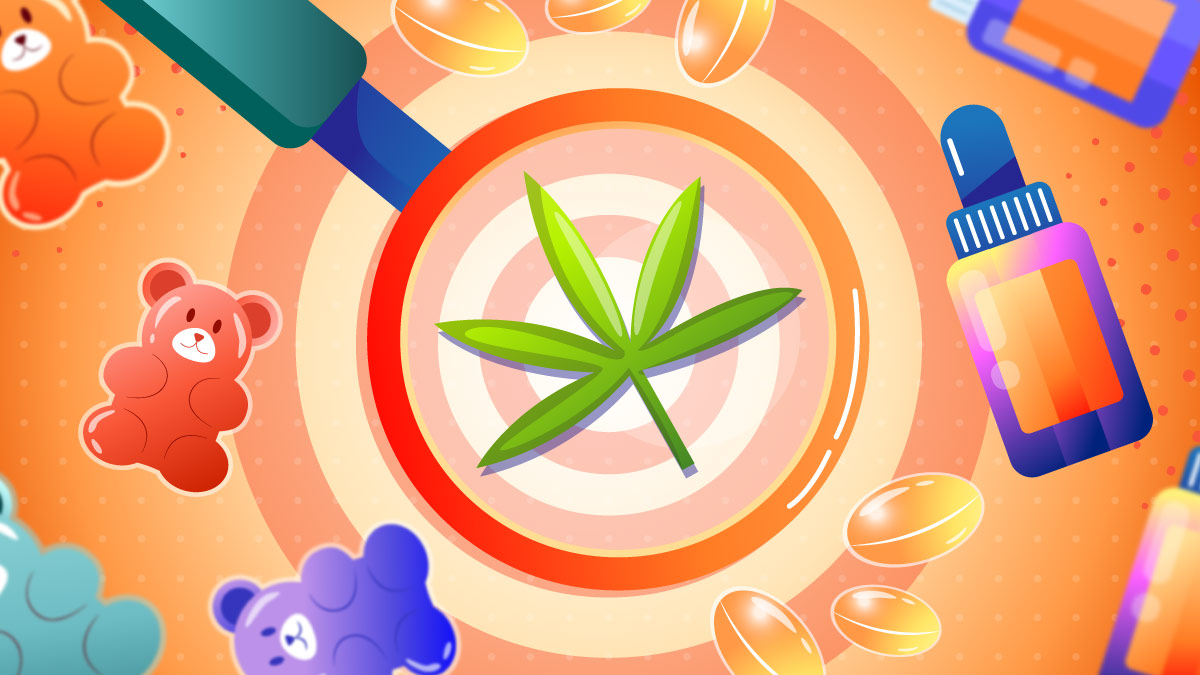 Scientists and entrepreneurs have fueled massive amounts of resources into research on CBD and its health benefits — contributing to the growth of a booming market.
Today, the hemp industry is full of creative companies and innovative products, from oils to edibles to vapes, topicals, and even products for pets. However, this wealth of choice can be confusing for new consumers who have just dipped their toes in the world of cannabinoids.
Before purchasing CBD, you need to consider several factors, such as the type of CBD product, its potency, lab-testing, and the reputation of your vendor.
Those wishing to try CBD products must also be aware that they may interact with certain medications. If that's the reason you're hesitating from buying CBD oil, speak with a holistic doctor who is knowledgeable about CBD and cannabis in general.
Today, we've prepared a wholesome CBD buyer's guide to help beginners maneuver in the abundance of different forms of CBD.
Keep reading to find how to buy CBD as a conscious consumer.
Important Questions to Ask Yourself Before Buying CBD
There's a lot of misinformation regarding CBD itself, as well as CBD-infused extracts. We've simplified the essential data in this CBD buyer's guide so that you can use a neat cheat sheet on your way to finding the best CBD products for your needs.
But, before we elaborate on the technical stuff, let's make sure you know what you've come here for.
What Is CBD?
CBD is one of over 115 compounds identified as cannabinoids. This class of compounds is unique to cannabis plants, and CBD is typically the second most abundant cannabinoid next to THC.
CBD interacts in various ways with the body's endocannabinoid system (ECS), which is the major regulatory network responsible for promoting and maintaining homeostasis throughout the body.
As noted by one study, CBD may have the following properties:
Anti-inflammatory
Anti-convulsive
Analgesic (pain killing)
Anxiolytic (anti-anxiety)
Antipsychotic
Sedative
The scientific evidence behind these health benefits is piling up, although research is at various stages depending on the specific effect. However, there's also a lot of anecdotal evidence from CBD users claiming they have found relief from a range of health conditions.
In a study of CBD users published in Cannabis and Cannabinoid Research, the authors found that about 62% of people used CBD to control medical symptoms. The most common conditions mentioned in the study were pain, anxiety, and depression.
Because CBD oil contains many other beneficial compounds, it has a highly versatile therapeutic profile.
Speaking of which, let's look inside the cannabis plant for a second.
Cannabinoids and Terpenes
As mentioned, the cannabis plant contains over 115 cannabinoids and more than 200 terpenes. Each of these compounds has its own potential health benefits. Cannabinoids usually enhance or modulate the biological activity of CBD, while terpenes are responsible for giving the effects a particular direction.
Although scientists don't fully understand the mechanism of terpenes, they think that they may also offer some therapeutic properties. However, this mostly depends on their concentration on the product, especially those terpenes found in cannabis.
Cannabinoids and terpenes work synergistically to amplify their positive effects and temper potentially unwanted reactions.
This phenomenon even has a special name in the scientific dictionary.
The Entourage Effect
The entourage effect is a mechanism achieved by all cannabinoids, terpenes, and flavonoids in the cannabis plant. Extracts containing these compounds are believed to be more effective than products based on pure CBD.
One of the real-life examples of the entourage effect is the relationship between CBD and THC. CBD mitigates the psychotropic potential of THC, reducing the risk of anxiety and paranoia, while THC amplifies the anti-inflammatory and painkilling effects of CBD.
Terpenes, on the other hand, can improve the absorption of other cannabinoids, increase the permeability of the blood-brain barrier, and interact with cannabinoid receptors, indirectly enhancing the benefits of cannabinoids.
That's why most people prefer full-spectrum CBD over other formats — but we'll get to that later in the article.
Is CBD Safe?
Yes, CBD has a very good safety profile. It has been acknowledged as safe and well-tolerated among humans according to the reviews of the scientific literature. Even doses as high as 1,500 mg administered daily aren't capable of causing dangerous or life-threatening effects to the user.
That being said, overdoing CBD comes with a few benign side effects, such as:
Dry mouth
Low blood pressure
Changes in appetite
Drowsiness
Diarrhea (very rare)
CBD can also affect the way your liver metabolizes certain pharmaceutical compounds. CBD is a potent inhibitor of the CYP450 enzyme system, which is a set of enzymes that metabolize the majority of medications. If you're taking any medication and are worried about potential interactions, consult your physician before buying any CBD products.
Is CBD Right For Me?
Yes, CBD is good for you; it's actually good for everybody, from a scientific standpoint.
All animals, except for some insects, have an ECS that corresponds with plant-derived cannabinoids. That's because they act similarly to our naturally produced endocannabinoids.
CBD is the modulator of the ECS, meaning it optimizes its functioning without directly affecting the cannabinoid receptors in your brain — hence the lack of high upon consumption.
Instead, CBD signals the ECS to produce more endocannabinoids; it also inhibits an enzyme that breaks them down, extending their duration in the circulatory system.
With more endocannabinoids circulating in your system, the body can return to homeostasis and remain in that state despite environmental stressors.
On top of that, CBD acts on over 65 molecular pathways, which would explain its wide range of health benefits.
So, long story short, yes, CBD is good for you — in a similar way that vitamin D is good for your health.
Marijuana vs Hemp: Understanding Which CBD Oil Is Appropriate for Me
One of the biggest misconceptions that we'd like to debunk in our CBD buyer's guide is the idea that it comes exclusively from marijuana. The truth about CBD oil products is that the vast majority of CBD oils are extracted from hemp, although selectively-bred marijuana strains contain high levels of CBD, That's because marijuana also comes with significant levels of THC, which isn't acceptable on a federal level.
The only federally legal CBD products are those derived from hemp because hemp contains 0.3% of THC (or less) per dry mass. Such low concentrations are insufficient to induce intoxication, so hemp-derived CBD oil won't get you high.
CBD products from hemp are easily available without a prescription. You can find them in your local supplement store or search the web for a reputable online store.
The Importance of Buying High-Quality CBD Oil
The United States has a very bumpy history with CBD, hemp, and the legal status of cannabis. Many are aware that the founding fathers were hemp enthusiasts and had their own hemp farms.
Despite the full-blown prohibition on cannabis that fired in 1937 upon introducing the Marihuana Tax Act of 1937, the federal government encouraged farmers to grow hemp during World War II. In 1942, the United States Department of Agriculture released a short film titled "Hemp for Victory," which was used to encourage American farmers to grow hemp for military purposes.
As the war ended, hemp got banned once again. The Controlled Substances Act of 1970 officially outlawed hemp, classifying it as a Schedule I drug — the same category as LSD, heroin, and ecstasy. As a result, companies interested in making CBD products needed to rely on hemp imported from overseas, where growing standards aren't as controlled as those in the United States.
In 2018, President Trump signed the amended Agricultural Act into law, legalizing hemp all across the board. The plant was removed from the list of controlled substances, which allowed for the sale of hemp and hemp-derived products for commercial purposes.
That's why domestically grown hemp is the best choice for high-quality CBD oil. Plants grown on American farms are subject to strict regulations set by the United States Department of Agriculture, including limited exposure to pesticides and other synthetic growth boosters.
When looking for the best CBD oils, be sure the hemp comes from domestic farms for superior quality.
5 Factors that Determine the Quality of CBD Oil
Wondering how you can figure the right quality of CBD oil? Here are the top 5 factors to look for in hemp extracts:
Hemp Source
As mentioned earlier, CBD should be sourced from domestically-grown hemp, as these plants are subject to strict quality-control standards set out by the USDA. It's all the better if the hemp is organic; organic certification means that the plants were cultivated with ZERO pesticides or fertilizers. Avoid mass-produced hemp from China because it may be contaminated with high levels of heavy metals from contaminated soil.
Extraction Method
There are several extraction methods when it comes to CBD oil. In our buyer's guide, we highly recommend CO2 extraction. Pressurized carbon dioxide effectively pulls the beneficial compounds from hemp without the need to add extra heat or toxic solvents. Alcohol and olive oil are the two other solvents that can be accepted in commercial CBD products, although they may not be as efficient as CO2 extraction. Make sure you're not buying products extracted with hydrocarbon solvents, such as propane or butane, as these are difficult to purge and may leave toxic residue at the bottom of the bottle.
Potency
The potency of the CBD product is another essential factor to consider, and it varies depending on individual needs. The potency should clearly display the total amount of CBD in milligrams, as well as the dose of CBD in a single serving. However, it's important to remember that human research regarding CBD dosages for different health conditions is in its early stage, so any dosage guidelines that you find on the label are just general starting points.
Third-party Testing
This is THE most important factor in this CBD buyer's guide. The CBD market lacks regulations from the FDA, so there are many fly-by-night companies churning out poorly manufactured products without taking any responsibility for their actions. If you're looking for legitimate proof of your CBD oil's quality, make sure it has been tested by a third-party laboratory. Independent laboratories analyze the phytochemical profile of the tested sample, including the potency of CBD and the entire cannabinoid and terpene content. It also looks for common contaminants, such as pesticides, heavy metals, microbial impurities, and solvent residue.
If a product has passed third-party screening, the company should post the certificate of analysis (CoA) on its website. If it doesn't publish them or refuse to send them on request, it's an instant red flag.
Brand Reputation
Reputable brands have been around in the business for a few years and they have gathered a lot of positive reviews on third-party websites such as blogs, Reddit, or online rankings. Such companies are a safer choice for beginners than newcomer brands that have little to no press. Still, if you decide to give any company a leap of faith, make sure to do a proper background check on its founders, hemp sourcing, and lab-testing methods.
Does High Price Indicate High-Quality CBD Oil?
There's a general presumption that higher-priced products are of better quality. With CBD oil, that may not be the case, although price and quality usually correlate with one another.
Be wary of suspiciously inexpensive CBD products. Organic farming, proper extraction, and skilled lab workers require serious investments from the manufacturer, translating into the higher cost of a final product. People don't sell premium products at a loss because it's simply counterproductive.
In 2016, the Food and Drug Administration (FDA) found serious labeling issues among products that claimed to contain CBD. Most of these products contained significantly higher or lower concentrations of CBD than advertised. Some contained no CBD at all, while others were contaminated with excessive levels of heavy metals and pesticides.
When it comes to buying CBD oil, there are other ways to save money than to look for super-cheap products. Online retailers offer discounts, gift cards, coupon codes, and loyalty programs, where customers can spend less money on their favorite products by purchasing from the same company.
Above all, be sure to check the company's manufacturing practices and examine their lab reports.
Where to Buy CBD Oil
Now that you understand how to distinguish between poor-quality and high-quality CBD oil, your attention is probably leaning toward "where to buy CBD oil near me".
Well, CBD oil is widely available online, at dispensaries, and in specialty retail shops.
One of the disadvantages of purchasing CBD oil at a dispensary or specialty store is quality control. Because local vendors are ordering from external companies, they often don't provide certificates of analysis, so there is no way to verify the product's purity.
When you buy CBD online directly from companies with information about their manufacturing practices and verified certificates of analysis, your chances of getting high-quality CBD oil significantly increase.
Types of CBD
Okay, so you've just found a few reputable vendors but can't decide on the right product type. What should you do with all those "broad-spectrum," "full-spectrum," and "pure CBD" labels? Do they indicate something important?
These names refer to the type of CBD extract and usually describe the ingredients contained in the product.
Let's take a closer look at them.
Full-spectrum CBD
Full-spectrum CBD is the most complete form of hemp extracts. It contains CBD alongside other adjunctive cannabinoids, terpenes, flavonoids, and trace amounts of THC. Full-spectrum products leverage the entourage effect, meaning they can increase the overall efficacy of CBD due to the presence of other beneficial molecules.
Broad-spectrum CBD
When you Broad-spectrum CBD contains the same compounds as full-spectrum extracts, but they are devoid of THC. The intoxicating compound is removed further after initial extraction to ensure that the product is THC-free. Broad-spectrum CBD is a good option for people who want to experience some part of the entourage effect but without taking any amounts of CBD.
CBD Isolate
As the name implies, this product contains pure CBD that has been isolated from other cannabis compounds. Isolates are usually powdered and infused into the same range of products as full-spectrum extracts. They're odorless, flavorless, and carry the highest concentrations of CBD per serving. However, since there are no other cannabinoids or terpenes, isolates don't evoke the entourage effect and are thus less desired among users.
Types of CBD Products
Okay, and so the product tree extends! Whether you decided to go with full-spectrum CBD, broad-spectrum CBD, or an isolate — there are also different product categories to choose from.
Each of these products has its own pros and cons, so the choice actually boils down to your lifestyle and choosing between convenience, ease of dosing, and higher bioavailability.
Let's briefly cover common CBD formats.
Oils and Tinctures
CBD oils typically contain a hemp extract suspended in a carrier oil for better absorption. That's because cannabinoids are fat-soluble. They can be extracted with CO2, alcohol, and glycerin.
CBD oils come in dark glass bottles, with a dropper attached to them. The dropper serves one purpose — to improve dosage accuracy and make application easier.
CBD oils come in different sizes, potencies, flavors, and formulations. Sometimes, the manufacturer can add other supportive ingredients to the formula if they're looking to target their product at specific health needs.
Capsules
Similar to most health supplements, CBD oil has a capsule form. CBD capsules are taken like any other pills; you just swallow them down with water and wait for about 30–60 minutes until they kick in. You can find CBD capsules either in a traditional pill form or covered in a softgel shell for easier ingestion. Despite the delayed onset, CBD capsules act longer than oils because the CBD is gradually released by the liver into the bloodstream. But then again, the bioavailability (the amount that ends up in your system) is lower than with oils.
Edibles
Edibles use a similar route to capsules, but they're definitely more fun to take. They come in various formats, although gummies are the most popular for now. CBD edibles like gummies come in different shapes, flavors and potencies; and just like capsules, they offer a fixed dose of CBD in each piece. If you don't mind taking some extra sugar alongside CBD, gummies are a good alternative to oils and capsules.
Vapes
CBD vapes, such as vape pens or E-liquid, are the fastest and most effective way to deliver CBD to your system. Since the CBD is absorbed through the lungs, it bypasses the digestive tract, ensuring almost instantaneous effects. Usually, vaporized CBD starts acting in a few minutes after inhalation. This form also boasts the highest bioavailability. On the other hand, the effects are relatively short-lived, lasting up to 3 hours, with peak effects after 1.5 hours from taking the last puff. Another problem with most CBD vapes is that they use additives like propylene glycol and vegetable glycerin, whose long-term effects haven't been studied in humans.
Topicals
Topicals are a broad category of CBD products, such as creams, balms, lotions, gels, salves, bath bombs, and more. The purpose of CBD topical products is to provide relief from localized discomfort, such as injury pain, or ease skin conditions, such as eczema, psoriasis, or herpes. The absorption rate of topicals depends on the selected fat base as well as other supportive ingredients used in the formula. They usually start working within 15–30 minutes, although for some individuals, it may take even up to 2 hours until they notice the difference in their symptoms.
Summarizing the CBD Buyer's Guide
As you can see, finding the right CBD oil if you've never had a chance to try CBD products can be challenging — especially if you don't have the solid basis to start your journey with cannabidiol.
Hopefully, this CBD buyer's guide has cleared any confusion that you might've had before visiting our website. After making thorough research and weeding out scammy vendors, you'll be able to enjoy high-quality products for a reasonable price — whether you decide to buy CBD oil online or look for it somewhere near you.
Just keep in mind to consult your doctor before adding CBD oil to your routine if you take any medications, as CBD is known to interact with enzymes in the liver that metabolize most pharmaceutical substances.
References:
Afrin, F., Chi, M., Eamens, A. L., Duchatel, R. J., Douglas, A. M., Schneider, J., Gedye, C., Woldu, A. S., & Dun, M. D. (2020). Can Hemp Help? Low-THC Cannabis and Non-THC Cannabinoids for the Treatment of Cancer. Cancers, 12(4), 1033. https://doi.org/10.3390/cancers12041033 (1)
Corroon, J., & Phillips, J. A. (2018). A Cross-Sectional Study of Cannabidiol Users. Cannabis and cannabinoid research, 3(1), 152–161. https://doi.org/10.1089/can.2018.0006 (2)
Russo E. B. (2011). Taming THC: potential cannabis synergy and phytocannabinoid-terpenoid entourage effects. British journal of pharmacology, 163(7), 1344–1364. https://doi.org/10.1111/j.1476-5381.2011.01238.x
Russo E. B. (2019). The Case for the Entourage Effect and Conventional Breeding of Clinical Cannabis: No "Strain," No Gain. Frontiers in plant science, 9, 1969. https://doi.org/10.3389/fpls.2018.01969 (4)
Iffland, K., & Grotenhermen, F. (2017). An Update on Safety and Side Effects of Cannabidiol: A Review of Clinical Data and Relevant Animal Studies. Cannabis and cannabinoid research, 2(1), 139–154. https://doi.org/10.1089/can.2016.0034 (5)
Evans D. G. (2020). Medical Fraud, Mislabeling, Contamination: All Common in CBD Products. Missouri medicine, 117(5), 394–399. (6)