Best HHC Products for Sale: Top Brands to Buy In 2023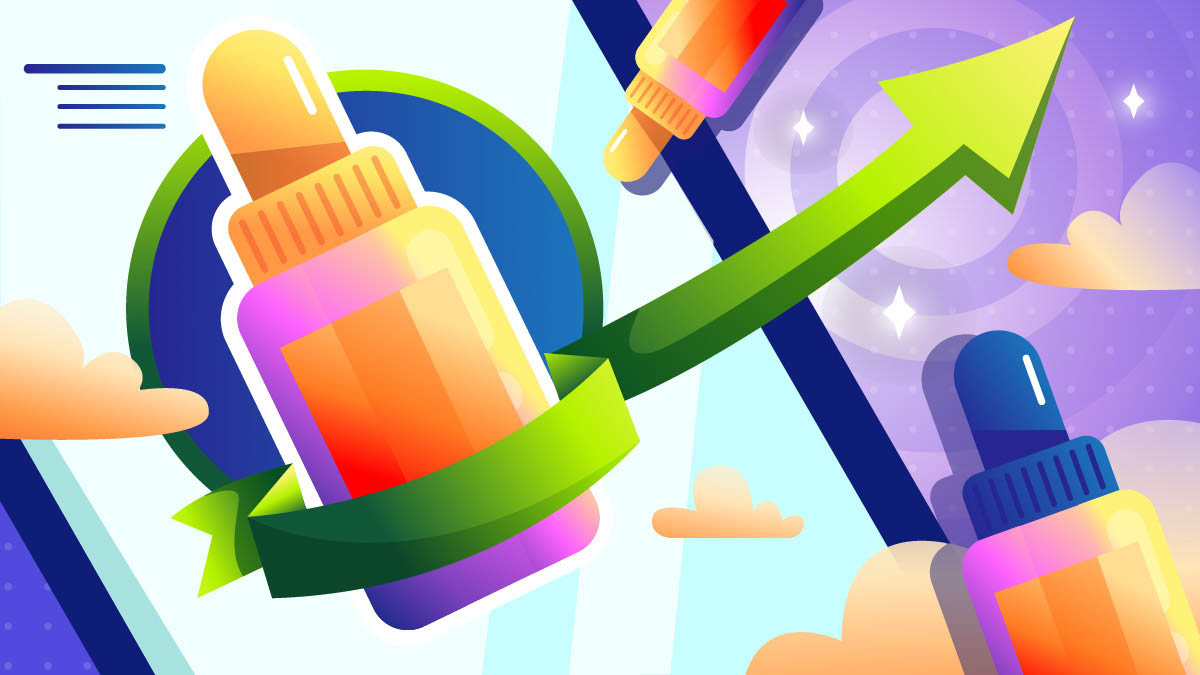 The internet abounds with recommendations on the best HHC products for sale. Amid all the fluff and positive reviews, we chime in with a word of caution — beware which HHC products you're buying.
HHC is a new cannabinoid, and not all formulas are created equal.
Below, we present a list of carefully selected HHC products that are considered "par excellence" on the market according to our detailed screening.
Best HHC Products for Sale (Vetting Criteria)
Will you swipe left or right? Here are the three main things we based our findings on:
Product quality & potency— all the products on this list contain actual, active hexahydrocannabinol and are potent enough to cause the desired reaction. In addition, they are obtained using safe methods and don't contain dangerous and harsh chemicals and toxins.
Third-party lab testing— this is a must-have for any company serious about getting into novel cannabinoid formulas. You must receive proof from the company that their products are safe to use and contain the ingredients claimed on the label.
Value — is the product worth purchasing? How much are you paying for mg of HHC, and which type of HHC are you buying?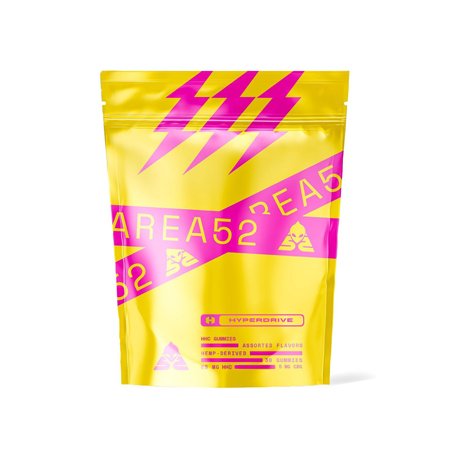 Get 15% off all Area 52 products. Use code "CFAH" at checkout.
These delicious gummies score high on all the metrics we used to determine the quality of the product, earning them a well-deserved first place for the best HHC gummies. The Hyperdrive Gummies contain 25 mg HHC per gummy (plus 5 mg CBG), making them exceptionally potent.
The purity level is insanely high (99%), which is a rarity as most companies can't afford to develop quality formulas.
With a total HHC concentration of 750 mg (and a total CBG of 150 mg) per pack, you'll be getting a top-notch product for less than 9 cents per mg (great value for HHC this pure).
These gummies are potent, so it's best to start with half a gummy if you're trying them for the first time.
Area 52 started the process of creating HHC for over a year before releasing it. The company refined the process to eliminate the use of heavy metal reagents during production. This means that no dangerous methods of extraction are involved in the creation of the HHC extract used in these gummies. As proof, the company provides full-panel contamination testing for heavy metals, pesticides, solvents, and unknown byproducts.
Pros & Cons of Area 52 HHC Gummies:
(+) Exceptional value for the money (premium HHC sold at industry-standard prices)
(+) Delicious vegan-friendly gummies
(+) High-potency HHC + CBG extract
(+) Third-party tested & 30-day money-back guarantee
(–) You can't pick the flavor; each pack contains a medley of all flavors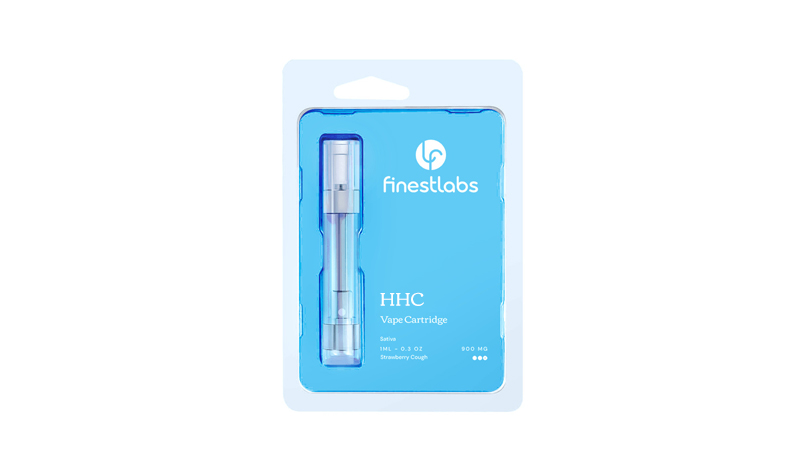 Finest Labs is the industry's nucleus for premium terpene-flavored vape carts. The white-label manufacturer offers a broad selection of delta 8 vape carts, whose quality helped skyrocket its growth after a relatively new introduction to the cannabis world.
The company's products are highly concentrated and offer precision dosing. One of the main advantages of using this brand is the affordable quality.
Each Finest Labs HHC Cartridge contains 900 mg of premium HHC extract and a variety of delicious terpenes (Durban Poison sativa strain).
Like all Finest Labs carts, this one fits a standard 510 threaded vape battery.
Finest Labs are known for their proprietary terpene blends, extracted 100% naturally from the hemp plant. The HHC extract in the vapes comes with a batch-specific Certificate of Analysis (CoA) and is thoroughly tested. Finest Labs Vape Carts can is truly one of the best HHC vapes there is.
Pros & Cons of Finest Labs HHC Cartridges:
(+) Flavored with all-natural, premium terpenes
(+) HHC distillate is over 97% pure
(+) Full-panel of third-party tests available
(–) Only one flavor is currently available
3. Pure Kana HHC Gummies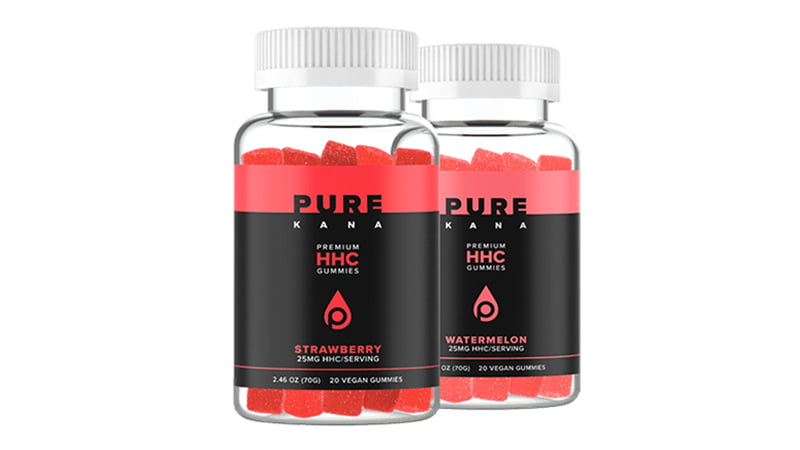 Pure Kana is a premium vendor offering exceptional 25 mg HHC gummies. This product brings you another quality formula using cannabiripsol, the HHC isomer that occurs naturally in the hemp plant.
Pure Kana offers a professional and transparent approach with all its products, and these gummies are no exception. The company provides all the testing that proves the quality and purity of their HHC extracts. Pure Kana is one of the few claiming to use certified organic hemp for its products.
The lab tests offered by Pure Kana are clean across the board, but there's some discrepancy with the potency of the HHC and other cannabinoids. The most recent test shows 6% unaccounted ingredients — unknown byproducts of production?
Pros & Cons of Pure Kana HHC Gummies:
(+) Competitively priced for mid-tier HHC
(+) Third-party tests provided for each batch
(–) Some inconsistencies on the product pages
(–) Lab tests show roughly 6% unknown byproducts
4. Binoid Premium HHC Vape Cartridges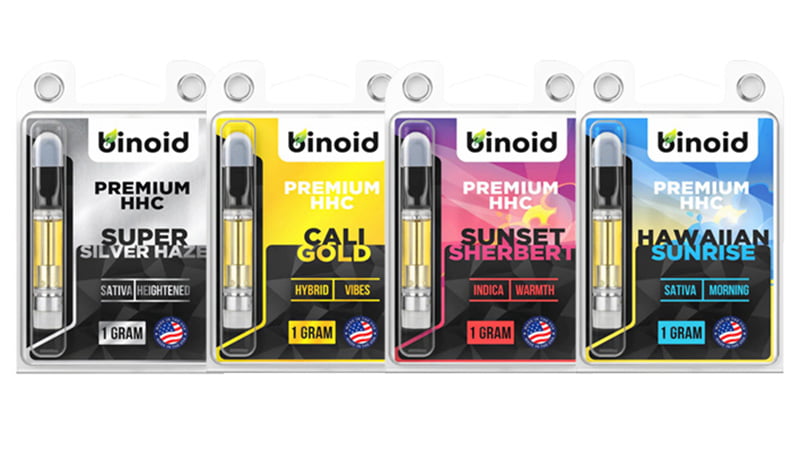 Last on our list is Binoid HHC Carts, which offer a potent formula with 94% purity (mid-tier in terms of potency).
The Binoid HHC cartridge also contains 6% terpenes and comes in the most comprehensive flavor options, including Hawaiian Sunrise, Lucid Blue, Super Silver Haze, Gorilla Glue, and Sunset Sherbert.
This cartridge offers powerful buzz, smooth hits, and incredible taste. But, we advise you to consider the lack of crucial testing before buying. Although the company lists testing on its website, it doesn't provide it in full — the missing pieces are the heavy metal test and type of HHC used for the cartridges.
Pros & Cons of Binoid HHC Vape Carts:
(+) Wide range of flavors are available
(+) Reasonable price for mid-range HHC carts
(–) Problems reported with the low-quality cartridge heating elements
(–) Lacks sufficient third-party testing
5. Moonwlkr HHC Gummies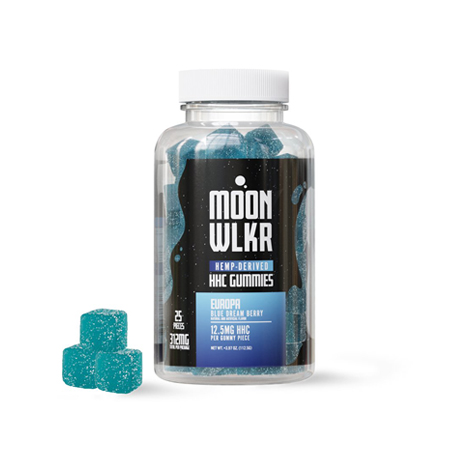 Moonwlkr HHC Gummies are low-dose compared to most of the other brands on this list. Each piece contains just 12.5 mg HHC at the cost of roughly 12 cents per milligram. This dose is perfect for new users but may not be strong enough for more seasoned cannabis users. You'll need to take 2, 3, or even 4 gummies at a time for a single dose.
Overall, these gummies taste great and are a good option if you like the idea of lower-potency gummies. However, if you want the best value for the money, the gummies offered by companies like Area 52 will give you more bang for your buck (12 cents vs. 9 cents per mg, respectively).
Moonwlkr, unfortunately, doesn't provide the full panel of testing for these gummies — they just offer the potency tests but lack heavy metals and solvent testing.
Pros & Cons of Moonwlkr HHC Gummies:
(+) Low-potency gummies are a good option for newbies
(+) Delicious fruity, chewy formula
(–) These gummies don't offer the best value for the money
(–) Incomplete third-party testing (no heavy metals or solvent testing)
(–) HHC purity is unverifiable (distillate wasn't tested)
6. Fuked Up HHC Carts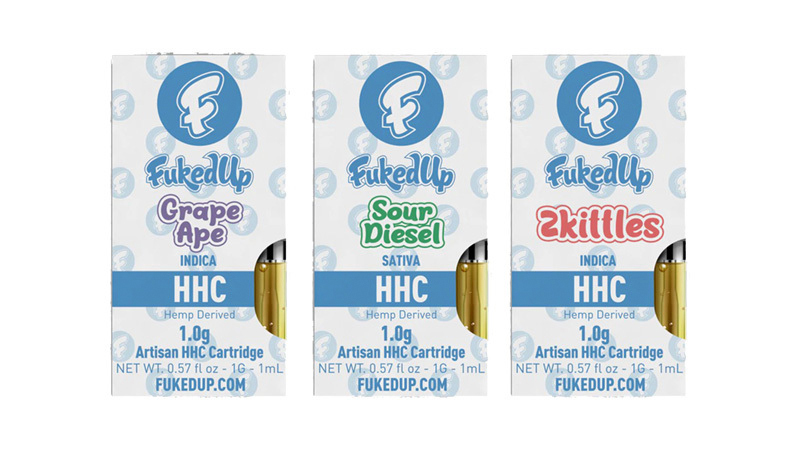 As the name implies, this company specializes in alternative cannabinoids and other psychoactive compounds. They carry a variety of grey-market products, too, including THC-O.
These carts are some of the lowest-priced cartridges on the market — but you get what you pay for. These carts aren't tested, and they have a tendency of vaping inconsistently due to the lower quality cartridges the company is using.
Nevertheless, these carts are popular among people looking for a cheap entry-level source of HHC and other rare cannabinoids.
Pros & Cons of Fuked Up HHC Vape Carts:
(+) Cheap but low-quality vapes
(+) Wide range of other rare cannabinoids available too
(–) No third-party tests are available
(–) The company has mixed reviews in the cannabis community
How to Verify HHC Products For Quality/Safety Before You Buy
Although great HHC products are a rarity, this can be a massive advantage because it allows you to sort through low-quality products. Here are a few tips to help you navigate the uncertain HHC product landscape:
Check Third-Party Testing
A simple way to eliminate bad players is to ask for third-party testing. If the company cannot provide proof that their products are as genuine as described, or there are significant discrepancies in the labs, don't buy from them.
Testing is essential because it's the doorway to transparency, and right now, only the premium brands are doing it right. Buying untested products is dangerous on many levels. With HHC, it's the harmful and unknown byproducts that can be "acquired" during the manufacturing process and can be potentially toxic for your body.
Typically, HHC levels are shown on a different page of the report because this compound is tested separately. This allows vendors to differentiate it from other cannabinoids and indicate the type of HHC you'll be getting. So, alongside the general Certificate of Analysis, ask for a contamination test and a separate HHC testing.
Calculate the Value in "Cost Per Milligram HHC"
Second, it's important to avoid overpaying without getting value. On average, a milligram of HHC costs $0.15, so everything that crosses $0.20 per mg translates into poor value for the money.
Researchers have discovered different forms of HHC in Cannabis sativa plants. You'll often see two different stereoisomers of HHC listed in the labs: (R)-HHC and (S)-HHC. Most extracts are prepared with a 50/50 concentration of both stereoisomers.
However, stereoisomers are not equal. (R)-HHC is the active one, while (S)-HHC is the inactive one. Therefore, if the preparation contains a higher percentage of the (S)-HHC isomer, it'll likely be much less potent. In an ideal world, you'll be getting a racemic mixture of the active molecule, but that's a complicated and costly process for companies right now.
Also, the dose should be high enough and correlate with the type of HHC infused in the product. Some products are strong at 25 mg, while others produce much weaker effects at that same dose. Typically, 25 mg HHC is enough for a gummy and 900 mg for a vape cart. As a beginner, you should start with a low dose of 5 to 10 mg per session. Try breaking the gummy in half or taking one puff to keep the dose low.
Consider The Gummy Formula (Gummy Taste Analysis)
Finally, how does it taste? You should feel safe when consuming HHC products. If you notice an intense synthetic taste that rings the alarm and makes you uneasy about the product, throw it away. That said, some HHC edibles leave a bitter aftertaste, so we made sure to filter out the perfect formulas only.
What is HHC?
HHC or delta-0 is a hydrogenated form of THC. Structurally, it's the same as delta 9 and delta 8, but without any double bonds. The double bond for delta 9 is located on the 9th carbon chain, while for delta 8 is on the 8th. HHC has no double-bonds, hence the common name, "delta 0."
This slight but notable difference alters the way HHC interacts with the endocannabinoid receptors.
This compound comes in different forms, with cannabiripsol being the most prevalent in most premium vendors. This is also one of the forms found naturally in various Cannabis sativa samples.
How Does HHC Make You Feel?
So good that you might want to drop delta 8 for it.
This cannabinoid is a more relaxed and euphoric version of THC. Although it comes at a higher price, quality products are worth it because they offer the ideal replacement for delta 9. HHC doesn't get you as high as delta 9, but it's close.
Most importantly, you'll experience very similar effects to delta 9, but without the pronounced anxiety and paranoia. This cannabinoid is thought to cause less anxiety than delta 8, initially presented as the alternative to delta 9.
HHC is also less potent than delta 8 and the best option for chilling without the munchies while experiencing a euphoric state.
How Potent is HHC?
HHC is roughly equivalent in terms of potency to delta 9 THC — perhaps slightly less potent. Compared to delta 8 THC, HHC is about 50–75% more potent.
Most people who use THC will take HHC products at the same dose. People who take delta 8 THC will need to take a slightly higher dose to feel the same effects.
The majority of HHC edible products contain around 25 mg HHC, which is the average dose for regular cannabis users. For newer users, it's wise to start with a smaller dose for the first time.
Advantages & Disadvantages of HHC
There are a few unique benefits and some disadvantages of HHC compared to other cannabinoids, including:
1. Advantage: It's Less 'Intense' Than THC
HHC is a psychotropic molecule, aka it gets the user "high." It has a similar profile to delta 8 and delta 9 because it interacts with the same receptors in the brain. It exhibits almost identical effects as delta 9, including euphoria and changes in auditory and visual perception. It affects and alters your perception and allows you to experience creative activities in a different light.
Despite being a highly potent psychoactive compound, HHC doesn't cause nearly as much anxiety and paranoia as delta 9. Many users report it's also not as strong on the "munchies," so you'll get a break from that. Its relaxing and sedating side makes it more delta 8-like, though.
2. Advantage: It's Legal (Mostly)
HHC is distinct from delta 9 THC, which is the substance officially banned by the federal United States government. Because HHC can be derived from the cannabinoids in hemp, it's considered legal as long as no marijuana was used at any point during production and as long as the final THC levels remain below the 0.3% legal threshold.
There are some states that have made moves to ban HHC locally, but for the time being, this compound remains mostly legal in all 50 states.
3. Advantage: It Has An Incredibly Long Shelf-Life
If you've been using cannabinoids for a while, you know a thing or two about storage. They are fragile, so you want to protect and extend their potency by keeping them out of sunlight and heat. With HHC, you can relax a bit. This cannabinoid lasts substantially longer than delta 9, which breaks down at a faster pace when stored improperly.
Although we don't know for sure how long this compound stays stable, we know that as a hydrogenated variety of THC, it can last for years to come if kept in fairly reasonable conditions.
4. Advantage: It Offers Unexplored Potential
Due to similarities in structure, it's safe to assume that HHC interacts with the same receptors as cannabinoids like delta 9, delta 8, and CBD. Because of that, experts suggest it offers similar health benefits as THC. More research is needed to confirm these assumptions.
Based on anecdotal evidence and some preliminary studies, HHC's therapeutic potential extents to:
Chronic pain
Inflammation
Sleep disturbances
Anxiety
Nausea and vomiting
5. Disadvantage: It Could Show Up On a Drug Test
When buying any product that contains cannabinoids, check the percentage of THC in it. Many HHC products are blended with other cannabinoids that, over time, accumulate and pop dirty on a drug test.
Anecdotal evidence shows that you can fail a drug test after taking HHC. Research is scarce in this area, but some suggest that HHC converts to THC-COOH, the primary metabolite detected by THC tests.
Side Effects of HHC
HHC alters the user's state of mind, so it does come with a set of side effects. Like many cannabinoids, it can cause anxiety in higher doses and in more sensitive individuals.
Many believe that the user's mindset determines the experience. In stressed-out individuals, it may exacerbate anxiety and other negative emotions.
To avoid this, make sure you know which are the best times to consume this compound. If you are prone to depression and anxiety or are feeling down, avoid taking this compound because it might exacerbate your emotions and state of mind.
The most common side effects of this cannabinoid include:
Anxiety
Paranoia
Dizziness
Dry mouth
Red eyes
Rapid heart rate
Insomnia
Increased appetite
Is HHC Safe? What Are the Risks?
Any compound that has clear physiological activity carries some level of risk. For HHC, this risk comes from its interaction with the endocannabinoid receptors, which affect mood, muscle tension, and homeostasis. This could lead to side effects, including rapid heart rate, anxiety, paranoia, insomnia, or fatigue.
Everybody is different, and everybody responds to cannabinoids differently. It's wise to stick to a smaller dose for the first session to see how you respond before taking any more.
Additional risk comes from the lack of research on this compound. There have been studies to assess safety, and no concerns have ever been reported, but this research was done on rats, mice, and rabbits, not humans. It's unclear what the long-term effects of HHC may be.
Bottom Line: The Best HHC Products for Sale
Most HHC products you'll encounter online are of low quality. Despite the state of the HHC market, there are a few brands that bring hope with their high-potency, high-purity products.
The best gummy award goes to the Hyperdrive HHC Gummies from Area 52. These gummies are tested, offer the best value for money, and are absolutely delicious. The best affordable vaping option is the Finest Labs vape cartridge filled with 900 mg of pure HHC distillate.
HHC is the ideal alternative to illegal delta 9 THC. It's a toned-down version with an almost equally euphoric feel but fewer side effects. Users prefer it over delta 8 because it helps you chill out without feeling sluggish. If you're looking for a cost-effective (and legal) alternative to THC, go for any of these quality HHC products — they're worth it.