Best Delta-8 THC Brands Review: Top Companies to Buy from in 2023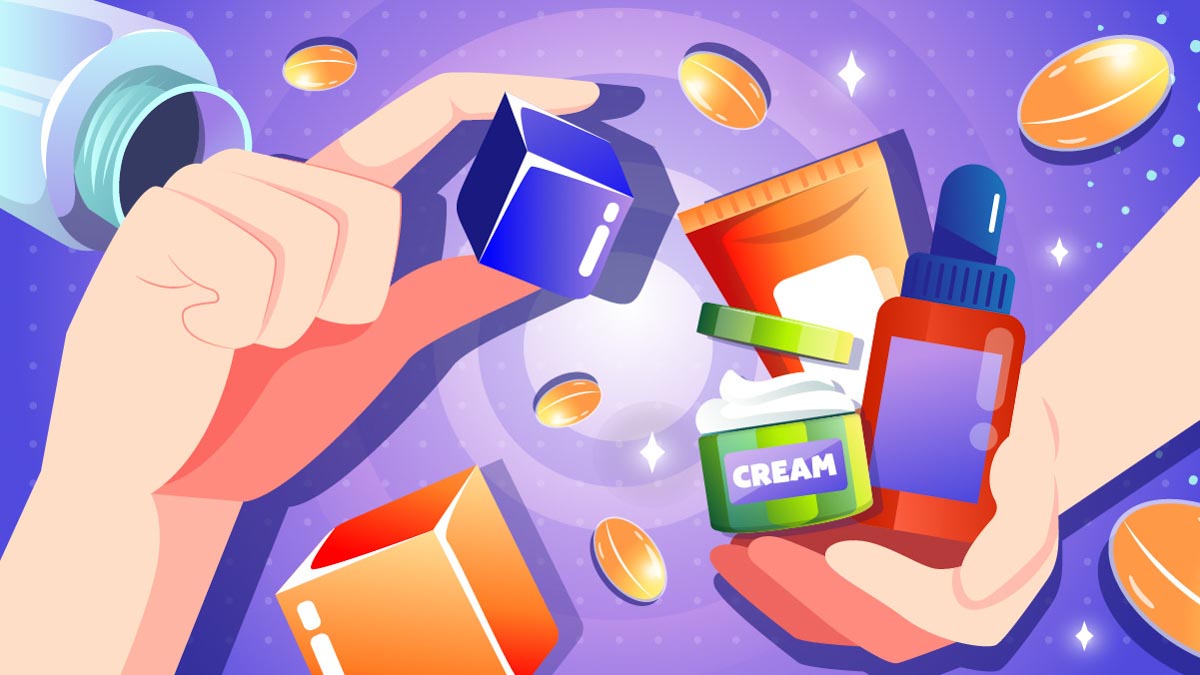 Finding a reputable delta 8 THC company can be a challenge these days. The delta 8 scene is in a similar situation to where the CBD market was several years ago.
Since delta 8 THC became a trending topic in the industry, cannabis companies have been feverishly making new products to appeal to recreational consumers who want to explore the benefits of the so-called "diet weed" or "cannabis light."
The lack of regulations burdens the customer to run thorough research and be aware of the pitfalls of buying delta 8 THC online and near them.
Today, we review the top 10 of the best delta 8 THC vendors, along with a comprehensive FAQ section for new consumers.
Best Delta 10 THC Brands Review (Top D8 Vendors for 2023)
Area 52 (Best Overall)
Finest Labs (Best For Beginners)
Delta Effex
3Chi
Diamond CBD
Everest
Moonwlkr
Binoid
Delta 8 Pro
Exhale Wellness
1. Area 52 (Best Overall – Most Popular on Reddit)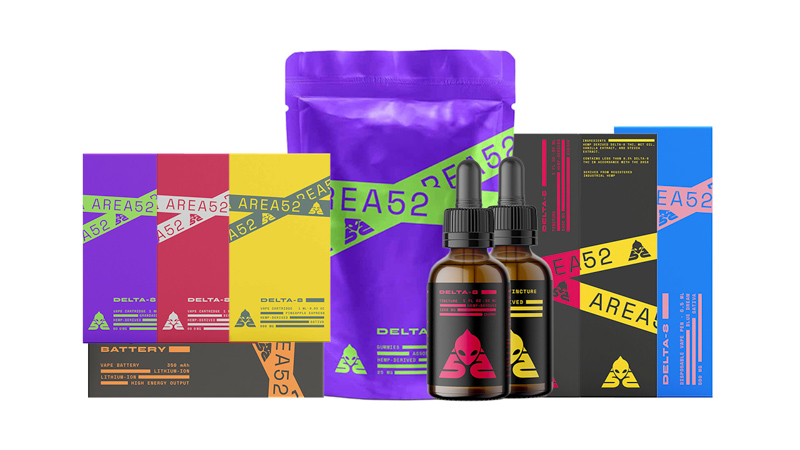 Get 15% off all Area 52 products.  Use code "CFAH" at checkout.
Area 52 is a company specializing in premium delta 8 THC distillates from organic hemp. Their products are extracted with CO2, gently converted into delta 8 THC without using acids and harsh solvents, and supervised by a third-party laboratory. The entire Area 52 collection comes with up-to-date certificates of analysis.
Area 52 contains delta 8 THC extracts in formats typical of cannabis products, including tinctures, gummies, and vape carts. While these products cost a bit more than the market's average, the top-shelf quality of ingredients and the integrity of laboratory testing makes them our go-to choice when it comes to pure and high-quality delta 8.
Products sold by Area 52
Delta 8 THC Tincture (1200 mg, Vanilla or Cherry)
Delta 8 THC Gummies (25 mg each, assorted fruity flavors)
Delta 8 THC Vape Cart (900 mg, Pineapple Express, Grandaddy Purple, and Berry Gelato strain terpenes)
Delta 8 THC Disposable Vape Pen (500 mg, Blue Dream strain terpene)
2. Finest Labs (Best For Beginners)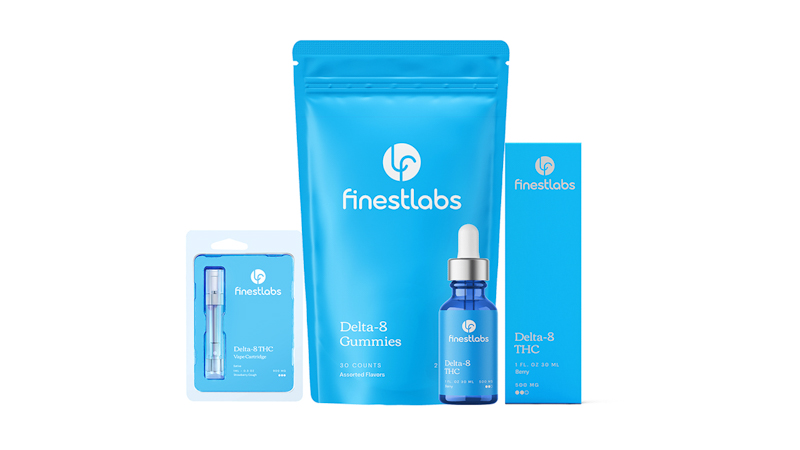 Finest Labs is one of the best delta 8 THC brands if you're looking for low-potency delta 8 products. This brand offers a similar lineup to Area 52 — tinctures, vapes, and edibles — but in slightly lower concentrations.
Lower potencies also make these products more affordable, especially for those trying to figure out their optimal dosages. It's also a good option if you feel that you may be sensitive to the psychoactive effects of delta 8 THC.
These products are also tested by a third-party laboratory for potency and purity.
Products sold by Finest Labs
Delta 8 THC Tincture (500 mg, Berry flavor)
Delta 8 THC Gummies (25 mg Each, assorted fruity flavors)
Delta 8 THC Vape Cart (900 mg Blueberry strain terpenes)
3. Delta Effex
Delta Effex produces two types of THC products — delta 8 and delta 10. The company's Delta 8 THC collection features vape carts, disposables, edibles, hemp flowers, delta 8 THC pods, and tinctures.
Although this brand offers the broadest product selection, there's no information on the source of their hemp; we don't know if the hemp is organic or mass-produced. Some of these products may also be confusing for new consumers; for example, the delta 8 THC flower isn't the actual d8 bud, but hemp flowers sprayed with delta 8 THC distillate.
4. 3Chi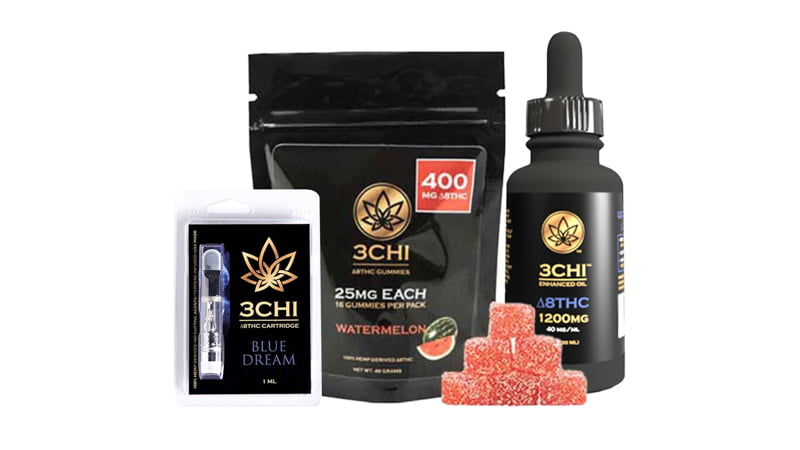 3Chi is a true powerhouse in the delta 8 THC space. The company offers a massive range of products, including edibles, vape pens, tinctures, concentrates, delta 8-infused flowers, moon rocks, and more.
3Chi also has CBD, THC, CBG, and THCV extracts in its line-up; for this company, it seems like the sky's the limit.
Every product sold by 3Chi comes with a relevant and up-to-date third-party lab report with the results for contaminants aside from the potency of delta 8 THC and the entire cannabinoid-terpenoid profile.
Unfortunately, 3Chi doesn't have a customer-friendly policy. Once you've opened a product, it can't be returned — even if you're not satisfied with the effects.
5. Diamond CBD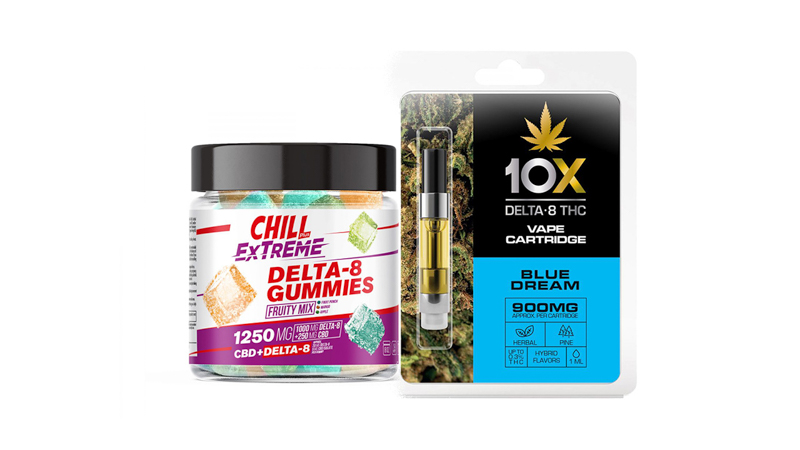 Diamond CBD is one of the most recognizable names on the American CBD market. After completing its line of CBD extracts, the company has decided to shift its focus to delta 8 THC products — offering tinctures, gummies, vapes, delta 8-infused hemp flower, pre-rolled joints, and topicals.
What makes the Diamond CBD unique among other delta 8 THC manufacturers is that it combines D8 distillate with full-spectrum CBD, creating a well-balanced profile of effects featuring a heady buzz with physical relaxation and mental clarity.
However, Diamond CBD's delta 8 collection isn't tested for contaminants such as pesticides and heavy metals, so it's hard to tell if the company actually uses organic and non-GMO hemp.
6. Everest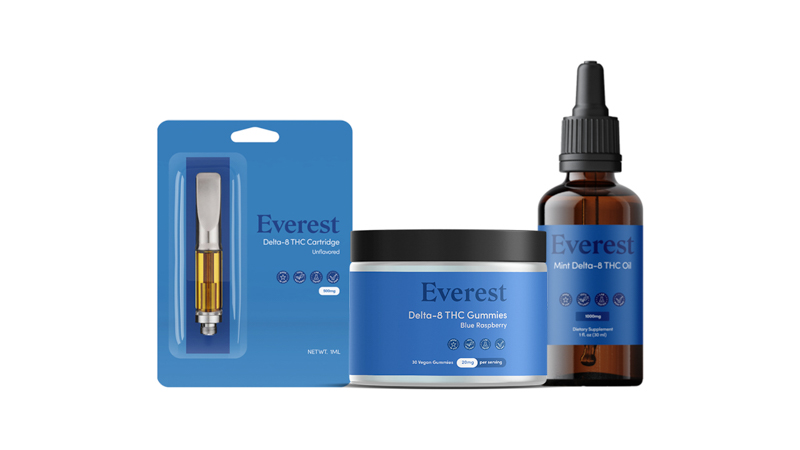 This company is a synonym of high quality and transparency. Everest uses organic hemp from Colorado and produces its extracts with supercritical CO2; all of its products are double-tested in an independent laboratory for potency and purity.
Everest offers products such as vapes, gummies, and tinctures. It also has a CBD roll-on gel for people who need targeted pain relief.
That being said, if you're looking for a greater variety of strengths in some products (e.g. gummies), we recommend checking out the other brands on this list, as Everest offers a limited choice in that matter.
7. Moonwlkr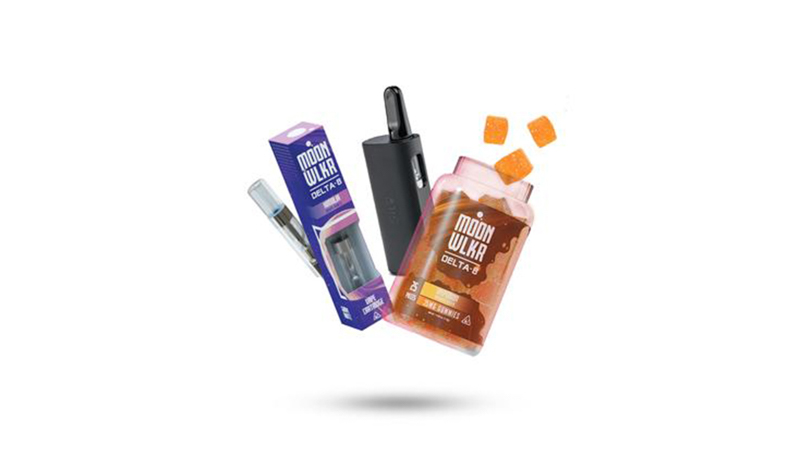 Moonwlkr has coined a reputation as one of the most unique brands in the delta 8 space, combining high-quality botanical extracts with amazing branding and smart marketing.
While the company doesn't have such a broad product range as some of the other companies on our list of the best delta 8 products, but these formulations are hands down crafted into the highest quality. It's actually a good thing if a company doesn't want to rush new products without thoroughly testing them first.
For now, you can choose between two product types: gummies and vape carts.
The gummies are available in two flavor options: Strawberry Diesel and Mango Kush — each packing 25 mg of delta 8 THC per gummy.
Moonwlkr's vapes offer a greater variety with four different flavors, each coming from a specific cannabis strain. You can choose between sativa, indica, and hybrid strains for a truly personalized experience.
Despite using organic hemp and providing up-to-date lab reports, Moonwlkr adds synthetic colorings to its gummies, which doesn't go with the company's commitment to quality and the guilt-free concept of hemp edibles.
8. Binoid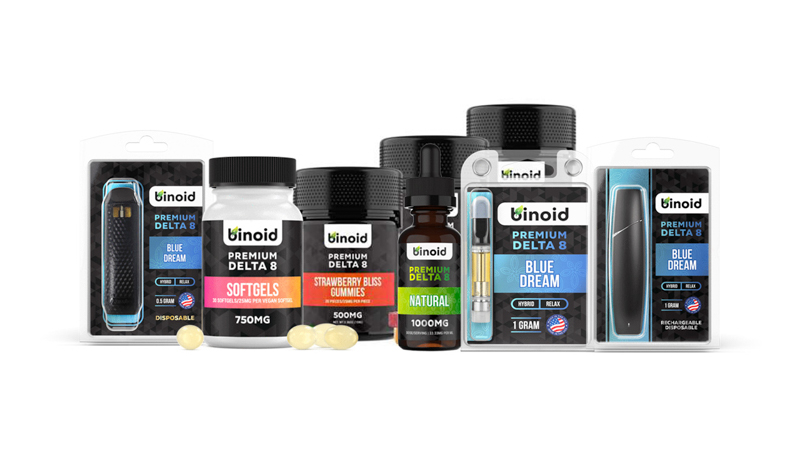 Binoid is one of the pioneering brands in the delta 8 THC industry along with Delta 8 pro and a few other brands. It has quickly become one of the most popular manufacturers on the market thanks to its high-quality products such as capsules, tinctures, disposable vape pens, vape cartridges, and gummies.
Binoid double-tests its products in a third-party laboratory for the entire cannabinoid profile and potential contaminants. The certificate of analysis are available on the company's website — you'll find them on the product pages.
Unfortunately, Binoid doesn't offer any reward programs, gift cards, or discounts that would make these products more affordable compared to competitor brands.
9. Delta 8 Pro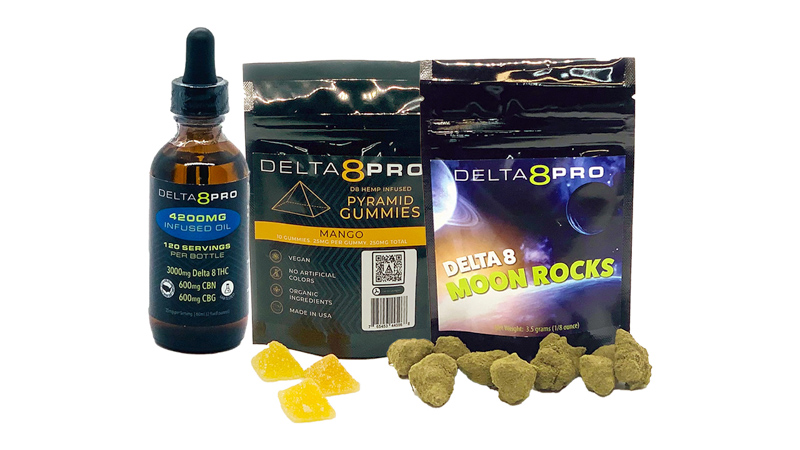 Delta 8 Pro has been making cannabinoid-based extracts since its launch in 2008 in Colorado Springs. The company has grown to an impressive size over the past few years, but the real boom on Delta 8 Pro was started when it introduced its line of delta 8 extracts — including flowers, moon rocks, syringes, bombs, tinctures, gummies, and vape carts. The company offers free shipping to all 50 states.
Although the products are tested in an independent laboratory, the lab reports don't include results for pesticides, heavy metals, and other contaminants, which may put the brand's transparency in doubt.
10. Exhale Wellness
Exhale Wellness is an LA-based brand founded by a group of researchers, botanists, and cultivators. The company was established with a mission to improve cognitive performance and overall quality of life of cannabis users with high-quality hemp extracts and well-thought-out formulations. Exhale Wellness has partnered with farmers from Colorado that grow organic, pesticide-free plants.
Exhale Wellness offers several product types in its collection, including tinctures, gummies, and vape carts.
The tincture is available in 3 strengths: 300 mg, 600 mg, and 1200 mg. This is a decent potency range for beginners and experienced users alike. However, flavor chasers might need to look somewhere else for delta 8 THC tinctures, as these are only available in an unflavored version — which may leave a harsh aftertaste when swallowed.
The gummies come in bags of 30; each gummy carries 25 or a whopping 50 mg of delta 8 THC per piece. The delta 8 distillate is infused into a full-spectrum extract to create a balanced set of effects (especially for the high-strength version). You can buy these gummies in an assortment of fruity flavors; unfortunately, the company has yet to release single-flavor gummies.
Delta 8 THC FAQs
This section provides all the necessary information about delta 8 THC, including its benefits, potential side effects, consumption methods, legal status, prices, and more to help you find the best d8 products available in the market today.
Is Delta 8 THC Legal?
Some people may assume that delta 8 THC is illegal because it's a form of THC. However, the 2018 Farm Bill legalized hemp and all its derivatives, including delta 8 THC.
There's only one condition: the product must contain less than 0.3% of delta 9 THC to be legal on a federal level. Products containing significant concentrations of this cannabinoid are still federally illegal.
As with most federal laws, individual states can either accept them or introduce their own regulations. Despite being federally legal, the sale of delta 8 THC has been banned by the following states:
Alaska
Arizona
Arkansas
Delaware
Idaho
Iowa
Mississippi
Montana
Rhode Island
Utah
Reputable companies will not ship delta 8 THC products to states that prohibit its use.
Does Delta 8 THC Get You High?
Yes, but it's a smoother high.
As stated by the National Cancer Institute, "This agent exhibits a lower psychotropic potency than delta-9-tetrahydrocannabinol (delta 9 THC), the primary form of THC found in cannabis.
The lower level of psychoactivity makes delta 8 THC a decent alternative to regular weed, which sometimes gets people too high — resulting in anxiety or paranoia.
Most people who've taken delta 8 THC report feeling relaxed, clear-headed, pumped with positive energy, and less anxious.
What Are the Benefits of Delta 8 THC?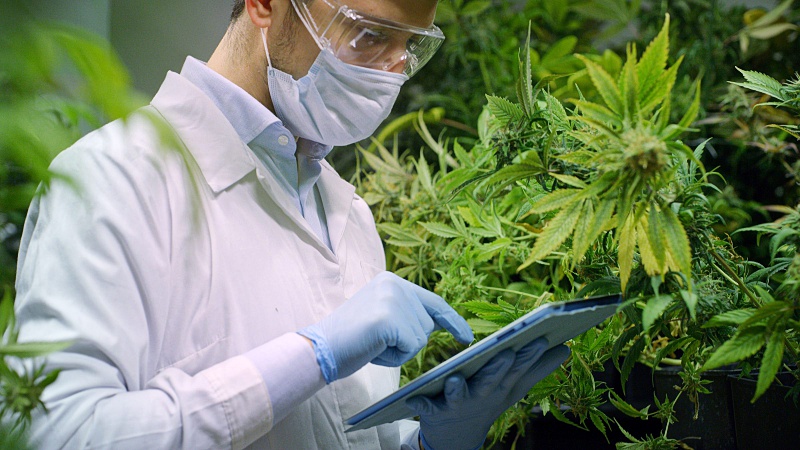 Although research on the medical benefits of delta 8 THC is limited, current findings appear promising. As manufacturers discover new methods of producing delta 8 THC concentrates, we might be hearing more about this novel cannabinoid in the near future. Below we list some of the potential benefits based on the studies we currently have:
Analgesic
In a 2018 study published in the journal "Cannabinoid and Cannabis Research," topical delta THC (and CBD) showed potential for treating pain and inflammation. According to the authors, "Our results provide novel evidence that the phytocannabinoids delta 8 THC and CBD (…) are antinociceptive and anti-inflammatory in an experimental model of corneal hyperalgesia." (1)
Appetite Stimulant
A 2004 study from "Pharmacological Biochemistry" showed that delta 8 THC, even in very low doses, increased appetite and cognitive function in mice. The authors reported that "Delta(8)-THC (0.001 mg/kg) caused increased food consumption and tendency to improve cognitive function, without cannabimimetic side effects. Hence, a low dose of THC might be a potential therapeutic agent in the treatment of weight disorders with minimal side effects associated with cannabis use." (2)
Antiemetic
According to a 1995 study posted by "Life Sciences," delta 8 THC may be able to reduce the symptoms of nausea with minimal side effects in children. The research team concluded, "Delta-8-tetrahydrocannabinol (…) was administered (18 mg/m2 in edible oil, p.o.) to eight children, aged 3–13 years with various hematologic cancers, treated with different antineoplastic drugs for up to 8 months (…) Vomiting was completely prevented. The side effects observed were negligible (3).
Antitumor
A 2013 study cited by the National Cancer Institute suggested that delta 8 THC can inhibit tumor growth and other cannabinoids like delta 9 THC, CBD, and CBN. As the authors said, "(…) Delta-9-THC, delta-8-THC, and cannabinol (CBN) were found to inhibit the growth of Lewis lung adenocarcinoma cells in vitro and in vivo. In addition, other tumors are sensitive to cannabinoid-induced growth inhibition." (4)
Neuroprotectant
An older study from 1987 published in "Alcohol and Drug Research" highlights the neuroprotective properties of delta 8 THC in mice. These properties were discovered based on brain activity that was observed during the study. The study's goal was to examine the efficacy of various cannabinoids, but delta 8 THC was one of the cannabis compounds that outscored the other cannabinoids (5).
Hopefully, more research will be performed on the various potential medicinal applications for delta 8 THC in the future.
What Are the Side Effects of Delta 8 THC?
So far, no study on delta 8 THC has observed significant side effects. The cannabinoid has a relatively good safety profile, especially when compared to conventional pharmaceuticals. That being said, there's still a lot of work for scientists to be done. Still, delta 8 THC seems to offer many of the potential health benefits of cannabis — with a significantly lower risk of adverse effects when compared to delta 9 THC.
Despite lower psychoactivity, it's possible to overdo delta 8 THC. Many users report redness of the eyes, dry mouth, sedation, and fatigue after taking delta 8 THC in stronger doses.
Can You Fail a Drug Test from Taking Delta 8 THC?
Yes, delta 8 THC may cause you to fail a drug test. That's because these tests aren't designed to distinguish between different analogs of THC — they simply look for its metabolites.
If you know about an upcoming drug test at your workplace, we suggest that you abstain from using delta 8 THC until that time.
What's the Best Way to Consume Delta 8 THC
Delta 8 THC is generally extracted into a distillate form because hemp plants contain low concentrations of this cannabinoid. Delta 8 THC can be distilled into a viscous, translucent (slightly pinkish) liquid that resembles a CBD distillate. Making delta 8 THC distillates requires a lot of skill from the lab workers, not to mention the expensive equipment that will run the process properly. Before delta 8 THC is produced into a distillate, it must be refined, winterized, and then decarboxylated.
From there, delta 8 THC can be infused into several product types, including:
Vapes: Vaping is one of the easiest and most effective ways of taking delta 8 THC. You can use Delta 8 THC carts from top brands with a 510-threaded battery or grab a disposable vape pen if you're looking for simple, one-time solutions.
Smokable Forms: You can smoke delta 8 THC in a regular joint. Some companies offer hemp flowers sprayed with delta 8 THC distillate to create a similar experience to smoking traditional weed.
Dabbing: Like marijuana extracts, delta 8 THC is also available as concentrates that you can dab with a special rig.
Edibles: Edibles are by far the most enjoyable form of delta 8, especially the gummies. The best D8 THC gummies come in different flavors with an amusing texture of a gummy so they are appealing for those who don't like using tinctures or inhaling delta 8 products. The pros of edibles include easier dosing, longer-lasting effects, and delicious flavors. However, they have a delayed onset and lower bioavailability than tinctures and vapes.
Sublingual Products: Delta 8 THC tinctures are the way to go if you're looking for a discreet way to take your d8 distillate. The sublingual method is more effective than oral forms of delta 8 because it bypasses the digestive tract and delivers the cannabinoid directly into your bloodstream. You can find shops locally and online where you can purchase D8 THC Tinctures.
How Much Does Delta 8 THC Cost?
The cost of delta 8 THC is usually evaluated by calculating the per milligram of delta 8 THC. That's an honest way of comparing different products and their value.
On average, delta 8 THC extracts costs around $0.06 – $0.10.
Here's a quick look into the prices of different product types:
Tinctures – $0.06 – $0.012
How to Tell the Difference Between Reputable Delta 8 THC and Scammers
The delta 8 THC space has remained underground until 2020. Its sudden popularity has created a booming industry, providing a novel and lighter way for recreational cannabis users to enjoy their plants without an overwhelming buzz.
However, any booming market struggles with the lack of regulations in its infancy. Since manufacturers have no established guidelines regarding the quality and safety of delta 8 THC extracts, some companies are very "liberal" when it comes to their standards.
Many producers either skip laboratory testing or use in-house laboratories to produce favorable results. There are many mislabeled products churned out on the market; some of them contain significantly less delta 8 THC than stated on the label, while the others are downright dangerous due to the presence of various contaminants.
The only way to ensure that you're getting a high-quality delta 8 THC product is to find a reputable vendor who will provide relevant and up-to-date certificates of analysis for its extracts. Trustworthy companies also have many positive reviews on third-party websites and are transparent in their hemp sourcing, extraction methods, and testing practices. That is why it's best to buy D8 products online than locally not only for better selection but also for safety purchases.
5 Delta 8 THC Scam Companies to Avoid
Having the above in mind, we've compiled an anti-ranking of delta 8 THC companies. You can treat it as a dark list of vendors that have been caught cheating on their customers by mislabeling their products or fabricating their lab reports. Some of these companies are owned by bigger brands that also have a bad reputation among cannabis users.
Read more: Scam Delta 8 Companies to Avoid
1. Cake
Cake doesn't even have a website or social media account. Their products are only available on Alibaba. The company claims to sell ultra-cheap pure delta 8 THC, but in reality, they're selling impure delta 8 bulk powders for low-cost white labeling.
2. CannaAid
CannaAid has been posting fake positive reviews from fake Reddit accounts. Some of these reviews were talking about the effects that aren't typical of delta 8 THC products. One Reddit user noticed that this company was using the same proxy as 3Chi, which indicates they could be owned by the same mother company.
3. CannaClear
CannaClear is sketchy because they offer pre-made packaging on many third-party websites. Plenty of low-quality cheap delta 8 THC products are branded with the CannaClear logo; some have failed the tests for contaminants such as various synthetic chemicals.
4. Honey Creek Labs
Honey Creek Labs has been meddling with their certificates of analysis. The company also doesn't answer any questions about the source of their hemp. One Reddit user sent a sample of the HCL tincture to an independent laboratory, and the results didn't match. The company advertises its products as 95% pure delta 8 THC, and the tested sample scored only 15% of delta 8 THC.
5. Truelive
This company claims to extract their delta 8 THC from Charlotte's Web hemp strain. However, this strain doesn't contain significant amounts of delta 8 THC, so the company is probably stretching the reality to leverage their reputation using a well-known name. Another alarming thing about Truelive is that they don't test their products for zinc chloride and zinc bromide — the two chemicals that should be purged from the end product after synthesizing delta 8 THC.
Companies That Don't Publish Certificates of Analysis
These companies haven't been caught cheating their customers in any way, but they lack transparency in terms of the lab reports for their extracts.
Some of these brands publish certificates of analysis, but they come from in-house laboratories, so there's a chance the manufacturer could manipulate the results.
Here's the list of the brands that we consider untrustworthy:
BeeZBee
Catskill Hemp Co
Cloud 8
Cosmo
Delta XL
Earthbound Hempz
Miracle Leaf
Palm Trees
Puff Delta 8
Saliv-8
Straight 8
Turnt
Your Cure CBD
Z.E.N.
Companies That Test for Potency, But Not for Impurities
These manufacturers publish up-to-date lab reports, but they only test the amount of delta 8 THC. The certificates of analysis don't contain results for contaminants, so there's no actual information about their purity. That way, we're not able to tell whether these products are safe — you can order from these companies, but only at your own risk.
10 Dollar Cartridge
A Gift From Nature CBD
Apical Greens
Apotheca
Bay Smokes
Barely Legal
Bearly Legal
Binoid CBD
Black Tie
Black Water Hemp
Buffalo Puff
Buy Delta 8 Online
Canna River
Canna Stillery
Cannagarden Co
Colorado Cures
Compassionate Buds
Crystal Creek Organics
D8 Brand
D8Hi
D8 Savvy
Delta Effex
Delta Farms
Delta Remedies
Deltiva
Drip
Exotics Delta 8
Extract Labs
Georgetown Hemp
Green Post CBD
Green Rush Hemp Co.
Half Moon CBD
Harbor City Hemp
Hemp Masters
HempHio Cannabis Co
HempHop
Hempire Direct
Hempy Longstocking
Herbee's Holistics
JahRootz
Koi CBD
Krystilion
Loud House
Lula CBD
My CBD Haven
No Cap
Oakwood Botanicals
Owl's Oil
Pharma CBD
Phat Hempies
Pure D8 Flower
Quality Control Carts
Rogue Cloud
Rogue River Extracts
Royal Highness
Savage
Secret Nature CBD
Shop.Lucidity
SnapDragon Cannabis
Star Thistle Ranch
Sun State Hemp
The Helping Friendly Hemp Co
The Hemp Barn
The Hemp Collect
The Hemp Doctor
Treetop Hemp Co.
Triangle Trading Company
Urb
Urth Tree
Utoya
Wellness Collection
Zilla
Final Thoughts on the Best Delta 8 THC Brands
Many people consider delta 8 THC an ideal alternative to delta 9 THC because it provides similar health benefits but a lower risk of getting anxious. Most users describe the high induced by delta 8 as very clear-headed, elevating, and easy-going. The exact effects vary depending on the dose; lower doses are known for mildly stimulating effects while higher amounts can be sedating.
Current research indicates that delta 8 THC may relieve anxiety, pain, inflammation, and nausea. It can also boost appetite and protect neurons in the brain against damage.
Thanks to recent technological advancements, Delta 8 THC can be extracted from hemp, which has quickly stirred its popularity and created a fast-growing market.
However, proper delta 8 THC extraction calls for a lot of skill from lab workers, let alone the expensive equipment. So not every manufacturer can afford to make high-quality delta 8 THC distillates.
If you want to avoid scammers and companies that cut corners in terms of the quality of ingredients, we recommend finding a trustworthy online supplier, such as Area 52 and Finest Labs. These two brands provide top-shelf ingredients and second-to-none transparency that are much desired in this unregulated space.
References:
Thapa, D., Cairns, E. A., Szczesniak, A. M., Toguri, J. T., Caldwell, M. D., & Kelly, M. (2018). The Cannabinoids Δ8THC, CBD, and HU-308 Act via Distinct Receptors to Reduce Corneal Pain and Inflammation. Cannabis and cannabinoid research, 3(1), 11–20. https://doi.org/10.1089/can.2017.0041
Avraham, Y., Ben-Shushan, D., Breuer, A., Zolotarev, O., Okon, A., Fink, N., Katz, V., & Berry, E. M. (2004). Very low doses of delta 8-THC increase food consumption and alter neurotransmitter levels following weight loss. Pharmacology, biochemistry, and behavior, 77(4), 675–684. https://doi.org/10.1016/j.pbb.2004.01.015
Bifulco, M., Laezza, C., Pisanti, S., & Gazzerro, P. (2006). Cannabinoids and cancer: pros and cons of an antitumour strategy. British journal of pharmacology, 148(2), 123–135. https://doi.org/10.1038/sj.bjp.0706632
Blázquez, C., Casanova, M. L., Planas, A., Gómez Del Pulgar, T., Villanueva, C., Fernández-Aceñero, M. J., Aragonés, J., Huffman, J. W., Jorcano, J. L., & Guzmán, M. (2003). Inhibition of tumor angiogenesis by cannabinoids. FASEB journal : official publication of the Federation of American Societies for Experimental Biology, 17(3), 529–531. https://doi.org/10.1096/fj.02-0795fje
Tripathi, H. L., Vocci, F. J., Brase, D. A., & Dewey, W. L. (1987). Effects of cannabinoids on levels of acetylcholine and choline and on turnover rate of acetylcholine in various regions of the mouse brain. Alcohol and drug research, 7(5-6), 525–532.