CBD for IBS: Benefits, Dosage, & How to Use It?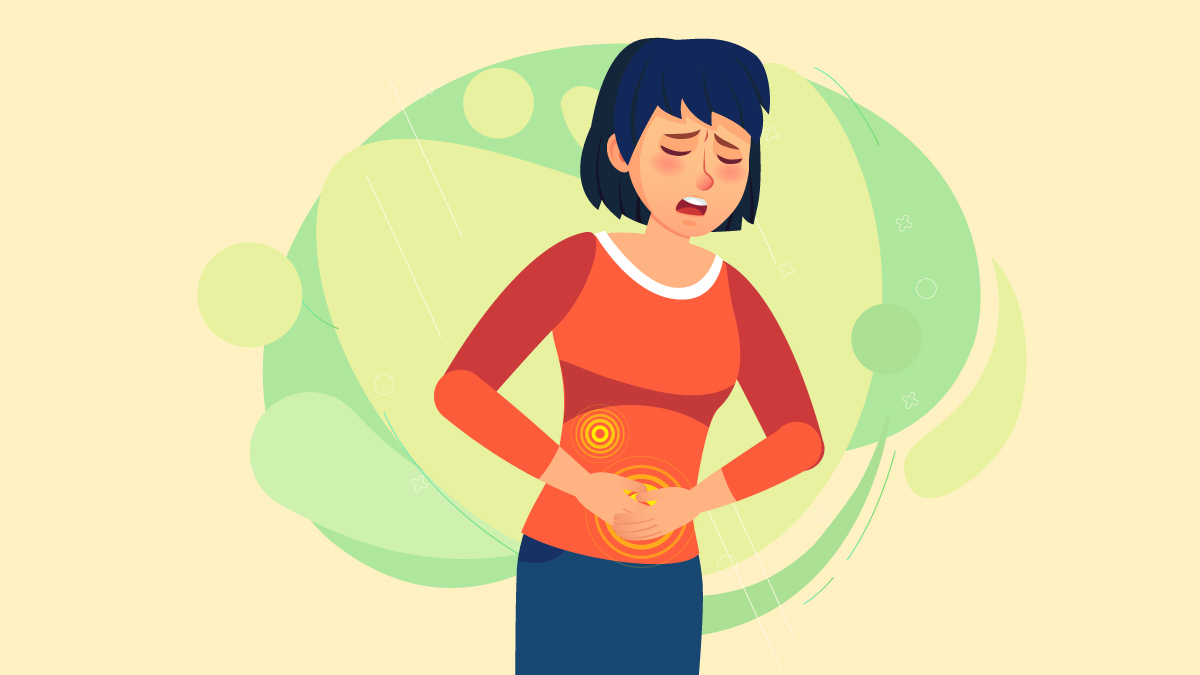 Irritable bowel syndrome or IBS is a chronic inflammatory condition of the digestive tract. This causes stomach ache, painful abdominal cramping, constipation or diarrhea, urgent bowel movements, and bloating of the stomach. Triggers like stress, eating certain foods, and even hormonal changes make the symptoms worse.
While we lack specific studies focusing on CBD and IBS, many people find that CBD helps control their symptoms. Not only is CBD safe to take daily, but it also helps maintain a healthier gut.
In this article, we'll discuss different ways CBD helps relieve IBS symptoms. We'll also cover how to use CBD and get the best dosage for your IBS.
What is Irritable Bowel Syndrome?
Irritable bowel syndrome often gets confused with inflammatory bowel disease. While both conditions share many similar symptoms, irritable bowel syndrome is inflammation of the digestive tract, while inflammatory bowel disease is inflammation of the bowel walls.
The exact cause of IBS remains unknown, but a family history of IBS increases your risk of developing this chronic health problem. Several factors also worsen the condition. These include food, illness, stress, depression, anxiety, hormonal changes, etc.
Left untreated, IBS can cause extreme fatigue and tiredness, worsening mental health problems, heartburn, and indigestion.
How is Irritable Bowel Syndrome Treated?
IBS has no known cure, and no drug can fully control the disease. We only have medications that provide symptom relief. These include fiber supplements and laxatives for constipation as well as antidiarrheal medications.
Analgesics and anticholinergic drugs may also be given for painful spasms of the gut. For anxiety and depression, anxiolytics and antidepressants may be prescribed.
Change in diet also helps, so know your food triggers and avoid them. We also recommend getting enough sleep and going on a regular exercise program.
With CBD's increasing popularity as an anti-inflammatory agent, many people add CBD to their health regimen. They find that it helps them deal with the symptoms and improve their quality of life.
How can CBD control your IBS symptoms, and how do you use CBD for IBS?
The Endocannabinoid System and Your Digestive System
The endocannabinoid system (ECS) plays an active role in your digestive system and helps regulate many of its functions. The ECS helps modulate gut motility as well as gut permeability. It also influences hunger signaling and interacts with the gut's normal microbiota.
When there's a noxious stimulus like an illness or consuming something toxic, the gut cells release endogenous cannabinoids (endocannabinoids) that bind to the cannabinoid receptors of other gut cells.
Activation of the type 1 cannabinoid receptor slows down peristalsis. This series of involuntary gut muscle contractions move food from the esophagus down to the small intestine. The type 1 cannabinoid receptor also reduces the secretion of gastric acid. All these allow better absorption of food.
Activation of the type 2 cannabinoid receptor, on the other hand, influences the immune cells found in the gut.
Endocannabinoids offer many therapeutic effects, but unfortunately, their effects don't last long. They're easily degraded by enzymes and quickly reabsorbed back into the cells.
Chronic gut problems also affect the health of your ECS, resulting in ECS dysregulation. ECS dysregulation, in turn, worsens many intestinal problems, including IBS.
How Does CBD for IBS Help Improve Symptoms?
CBD doesn't directly activate the type 1 cannabinoid receptor but stimulates other receptors responsible for symptom control. CBD directly binds to the type 2 cannabinoid receptor found on the immune cells, activating it to produce anti-inflammatory effects.
Below are some of the beneficial effects of CBD for IBS.
CBD and Gut Pain
People suffering from IBS often complain of abdominal pain. This is sometimes triggered by food and relieved by a bowel movement. The abdominal pain may also cause painful bloating of the stomach.
CBD acts on several receptors responsible for modulating pain sensation. These include the vanilloid, glycine, serotonin, and adenosine receptors. When CBD activates these biological systems, they "tell" the cells to stop releasing pain-generating chemicals.
CBD stimulates not just the pain receptors on the gut cells but also on the brain cells.
CBD and Gut Inflammation
Inflammation serves as the body's primary defense. Once it detects the presence of bacteria, toxins, or illness, for example, it sends immune cells to the area. The immune cells then engulf the attackers and the cellular debris they cause.
Unfortunately, the constant bombardment of noxious stimuli worsens inflammation. Inflammation gets deteriorated by the immune cells releasing chemicals that signal more immune cells to the area. All these results in chronic, low-grade inflammation of the gut, which, of course, makes IBS symptoms worse.
CBD acts as a potent anti-inflammatory agent in the gut and its inner lining. It binds to the type 2 cannabinoid receptors on the immune cells and triggers a cascade of chemical signals. This effect stops immune cells from releasing pro-inflammatory compounds and also induces the death of the abnormal immune cells.
CBD also targets other receptors that control inflammation, such as PPARy, serotonin, vanilloid, GPR55, and adenosine receptors. 
Due to its remarkable anti-inflammatory properties, researchers analyzed the potential benefit of CBD in treating ulcerative colitis, Crohn's disease, and IBS,
CBD and Gut Motility
IBS affects gut motility. The abnormal gut contractions may result in constipation, diarrhea, or a combination of the two. It also causes stomach cramping with painful bloating.
In normal situations, CBD only produces a weak inhibitory effect on gut motility. However, CBD shows a modulatory effect when gut motility is abnormal and helps normalize constipation or diarrhea gut motility.
Again, CBD produces these effects through non-cannabinoid receptors.
CBD and Anxiety and Depression
People with IBS have a high risk of developing mental health problems like anxiety and depression. While mental health problems don't cause IBS, they can aggravate IBS symptoms since they increase the brain cell's sensitivity to pain.
CBD produces antidepressant and anti-anxiety effects through its stimulation of the serotonin receptor. It also helps maintain the balance between the neurotransmitter levels in the brain, an imbalance of which may result in anxiety and depression.
CBD and the Endocannabinoid System
As mentioned earlier, ECS dysregulation contributes to the worsening of IBS symptoms.
Now, CBD promotes a healthier ECS. Not only does CBD stimulate the ECS, but it also allows the endocannabinoids to stay longer in the system.
Studies found that CBD actively competes with the endocannabinoids in binding to the enzymes. With more CBD attaching to the enzymes, the endocannabinoids stay longer in the body and produce more health benefits.
How to Use CBD for Irritable Bowel Syndrome
Most CBD products tell you to take a full dropper for your IBS symptoms daily, but because we're all built differently, this dose may either be too high or too low for you. Either way, incorrect CBD dosage prevents you from enjoying the full therapeutic effects of CBD.
The rule of thumb when finding the right CBD dosage is to use:
1 mg of CBD per 10 pounds of body weight for low-strength dose (mild symptoms and general health)

3 mg of CBD per 10 pounds of body weight for medium-strength dose (moderate symptoms)

6 mg of CBD per 10 pounds of body weight for high-strength dose (severe symptoms)
Let's say, for example, that you weigh 150 pounds and are experiencing severe IBS symptoms, and then you'll need at least 90 mg of CBD.
To know how much CBD is in one full dropper, you have to divide the total milligrams of CBD by the size of the bottle.
If you bought an extra-strength CBD oil at 3000 mg of CBD in a 15 mL bottle, then divide 3000 by 15, and you'll get 200. This means that one full dropper gives you about 200 mg of CBD. Because one full dropper contains about 20 drops, each drop gives you about 10 mg of CBD. For your severe IBS symptoms, you'll need nine drops of CBD oil.
If you developed some adverse side effects on your first dose, reduce the amount when taking your CBD oil next. However, if you didn't feel anything on your initial dose, we suggest staying on it for at least three to five days before increasing the dose.
Remember, our bodies respond differently to CBD. Some may feel immediate effects, while others may not, so let your body get used to CBD first before adjusting the dose.
Take notes of your body's reaction to CBD as well. List down the CBD dose, the time you took the oil, the effects, etc. This will help you find the right CBD dose.
The best thing about the trial-and-error approach is that you're given the freedom to find the best CBD dose that relieves your IBS symptoms.
How to Choose Your CBD Product
The CBD market offers hundreds of CBD brands, so to help you reach an informed decision, please consider these factors: types of CBD, forms of CBD, quality of the CBD products.
Types of CBD
The types of CBD include pure, broad-spectrum, and full-spectrum CBD products.
As the name implies, pure CBD only has CBD isolate. It contains no extra ingredients. Broad-spectrum and full-spectrum CBD, on the other hand, not only contain CBD but extra cannabinoids as well. They also contain essential terpenes that boost the effects of cannabinoids. What sets the two apart, though, is that full-spectrum CBD also has THC.
Hemp-derived CBD has a THC level of no more than 0.3% and is available to everyone even without a doctor's recommendation. Marijuana-derived CBD, on the other hand, typically has a higher THC level and may only be available in states that legalized marijuana. Before buying marijuana-derived CBD, know your state's CBD laws to avoid problems.
What's better among the three types then?
They all help relieve IBS symptoms.  However, the addition of THC in full-spectrum CBD makes it stronger and more effective in controlling symptoms. THC boosts the effects of both the cannabinoids and terpenes — it's a phenomenon called the entourage effect.
Forms of CBD
The most common forms of CBD products include CBD oils, tinctures, edibles (gummies, candies, bars, brownies), capsules, vape oils, concentrates, flowers, and even suppositories. Suppositories deliver CBD closest to the digestive tract so that they may work best for severe IBS symptoms.
The effects of CBD edibles take some time (about 30 minutes to an hour), depending on your metabolism. CBD goes through the digestive system and liver first before entering the bloodstream.
Their effects can take less than 30 minutes for the rest of the CBD forms since CBD bypasses the digestive system and liver. The cells immediately absorb them, and CBD directly joins the bloodstream.
Edibles produce the longest duration of effects since CBD gets to stay longer in the body. On the other hand, these effects are delayed due to the first-pass metabolism in the liver.
Whatever type and form of CBD you choose, you need to use CBD religiously to enjoy its full effects.
Quality of the CBD Product
Again, the CBD market remains unregulated, so you have to know what to look for in premium-quality CBD products when you buy locally or online. These include:
Laboratory test result or certificate of analysis by a certified third-party: This shows the CBD product's quality, potency, and safety. It looks for the presence of toxic residues, harmful residual solvents, heavy metals, and pathogenic microbes. It also makes sure that the product contains its stated cannabinoid and terpene profiles and potency.

CBD source: The source material must be organically grown and free from artificial pesticides. CBD should also be extracted using safe and clean methods like the supercritical CO2 extraction process.

Customer reviews: These tell a lot about the CBD product, so stay away from those receiving more negative feedback than positive ones.
Final Thoughts — Can CBD for Irritable Bowel Syndrome Benefit You?
Irritable bowel syndrome is a chronic medical condition that can negatively affect your daily life. If left untreated, the symptoms will only worsen and prevent you from enjoying life.
CBD has many properties that may prove effective for  IBS symptom management. Not only can it help control pain and inflammation but also help with gut motility and mental health problems associated with this disease.
Are you using CBD for IBS? Does it help with your symptoms? Share your experience below.
References Used in the Article:
Related: Can CBD Cause Diarrhea?