Real CBD Success Stories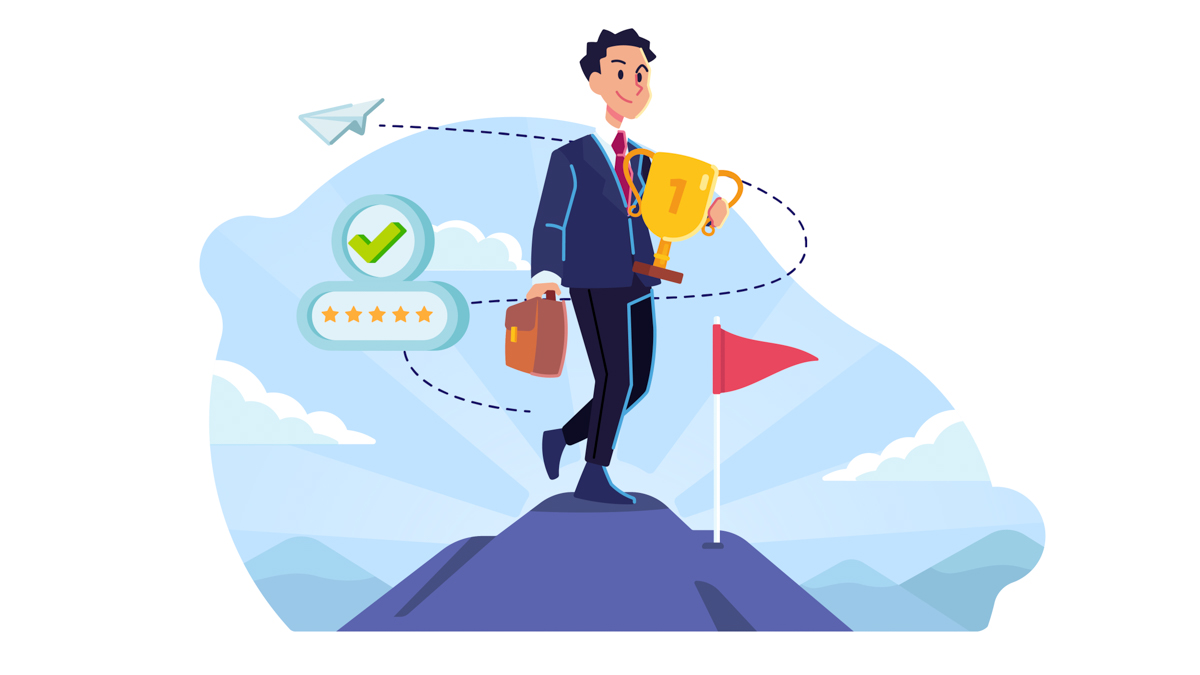 The Internet is full of success stories of people who have regained their health thanks to CBD.
Just type in "CBD for…" and explore the list of conditions where patients give their testimonies.
Reading through such success stories can increase your motivation to include CBD in your regime, even though they're considered "just anecdotal pieces of evidence" — not studies.
But could we even have those studies without anecdotal reports in the first place? Anecdotal evidence means that a particular compound has worked for somebody, and there's a chance it may work for others, too.
So today, we've picked out the most heart-tugging CBD success stories to show you how this cannabinoid can change someone's life — maybe yours, too.
CBD Success Stories: How CBD Has Changed People's Lives
33% of American adults have used CBD once or more. 64% of Americans are aware of CBD products.
With such a great presence over the past few years, it's no wonder we have so many CBD success stories out there.
Let's start with the story that turned out to be groundbreaking for the cannabis community.
The story of Charlotte Figi.
Charlotte Figi and Her Success Story Using CBD for Epilepsy
Charlotte Figi had her first seizure attack when she finished three months. Diagnosed with Dravet syndrome, a treatment-resistant form of epilepsy with an onset during infancy, her parents decided to seek help with medical marijuana as the last chance to help their daughter.
They started researching CBD and stumbled upon Stanley Brothers, a group from Colorado that was breeding a medical cannabis strain later categorized as hemp due to its high CBD content and low THC levels.
Charlotte, then five, went from having one seizure every 30 minutes to not having one for seven days after starting her CBD oil regime.
In 2014, this CBD success story was told by CNN chief medical correspondent Dr. Sanjay Gupta. Gupta's 2013 interview with the family made Charlotte an overnight face of the medical marijuana movement, changing the way parents perceived cannabis.
Unfortunately, Charlotte passed away due to heart failure caused by a seizure attack brought on by pneumonia the girl suffered in 2020.
But her legacy will live forever.
The CBD Success Story of Gail Muller – Chronic Pain Sufferer
Gail Muller, a sports-loving girl, was told at the age of 15 that she'd be in a wheelchair by her 40s by her muscular-skeletal issues, which led to chronic, relentless pain for which there was no cure.
Muller accepted her fate, but she didn't remain passive. She's been visiting chiropractors and has taken control of her condition. The turning point came when she decided that pain was her companion and she needed to throw love at it.
At the age of 41, she hiked for 6 months along one of the world's most demanding treks, The Appalachian Trail — what an achievement!
Gail Muller says she's found CBD oil to be extremely helpful in easing her mind and in the management of her pain symptoms.
"In the last year, I've found CBD oils which have had profound positive effects on my body and mind. They help me sleep, calm my anxiety, and help to ease the pain sensations I feel when my body is flaring up, or inflammation is limiting my movements."
Mia suffered from atopic eczema for as long as she could remember. At first, steroid creams appeared as a miracle cure, but after four years of continuous treatment, they stopped working.
When she ditched the steroids, she noticed her symptoms came back with a double force. Her entire body was flushing bright red and burning. She suffered from terrible itching, and her skin started to look like it was from a horror movie.
Dermatologists told her she would have to be hospitalized if she didn't keep her skin condition under control. Of course, they prescribed her the highest-potency steroid cream available.
However, that didn't help in the long run, either.
When Mia first learned about using CBD creams for eczema, she wasn't enthusiastic about it. Nevertheless, she gave it a leap of faith — and that experience changed her life.
"I applied the cream to my eyelids and face one evening. I was impressed by how my eyelids stayed moisturized significantly longer than usual. Since then, I've begun using the cream daily, and my skin loves it. Now I use CBD cream as part of my routine for controlling flare-ups."
CBD Success Stories with Osteoarthritis
Alex Tauberg, owner of Tauberg Chiropractic & Rehabilitation in Pittsburg, Pennsylvania, says CBD topicals can be effective in relieving the symptoms of Osteoarthritis.
"Several of my patients whose professions involve the use of their hands to perform fine motor skills have told me how they use CBD salve on their hands when they start to ache. Anecdotally, this relieves them and allows them to continue performing their job even when their pain is flaring up," he adds.
CBD and Fibromyalgia
Another doctor, Rubina Tahir, DC, says that CBD has also helped patients diagnosed with fibromyalgia.
In one case, a male patient told her that he felt huge relief because he was "so tired of OTC (over-the-counter) painkillers and terrified of opioid addiction as he lost a close friend to overdose," admits Tahir. "He keeps a roll-on in his pocket, and he applies it generously three times a day on his wrists and to the back of his neck. He says it changed his life because he can apply it anytime, it's portable, and he gets a few hours of relief."
CBD and Successes in Sleep Improvement
Wendy Twohey, DC, owner of the Dr. Gill Center for Back, Neck, and Chronic Pain Relief in Franklin, Tennessee, has seen people successfully using CBD for sleep.
"Many patients report that they can sleep better when taking CBD products," says Twohey. The benefits of CBD for sleep are vital because — as reported by the American Sleep Association — as many as 70 million adult Americans suffer from sleep deprivation.
"Sleep can help the body recuperate from injury," continues Twohey, underlining the importance of sleep for patients who are trying to recover from accidents or sports injuries.
CBD and Dependence on Opioids
Twohey noted another significant improvement when reading the CBD success stories of her patients. Namely, they've been able to reduce their reliance on opioids.
"I became more comfortable suggesting CBD oil to patients after I met an orthopedist from Indiana who had been able to safely help about half of his patients come off of opioid medication," she says.
No Need for NSAIDs with CBD As an Anti-inflammatory Treatment
Last but not least, Twohey has several CBD success stories from patients looking for new avenues to treat inflammation instead of nonsteroidal anti-inflammatory drugs (NSAIDs), a category of drugs that can damage the kidneys and the gut in the long run.
"People who have had recent regenerative treatments, such as stem cell or exosome injections, need to remain off NSAIDs. CBD oil can be a safe and effective alternative for them," adds Twohey.
Disc Herniation Relief Thanks to CBD
Doctor Rubina Tahir also shares CBD success stories of patients with neck disc herniation. For example, one patient relied on oxycodone, but couldn't take them while working.
So, when the pain rose to unmanageable intensity, the patient had to take a day off. Now she successfully manages the pain with CBD.
"She gets so much pain relief by taking CBD daily. In addition, as an executive, she doesn't miss work, and her productivity is better, "says Tahir.
How to Improve Patients' CBD Success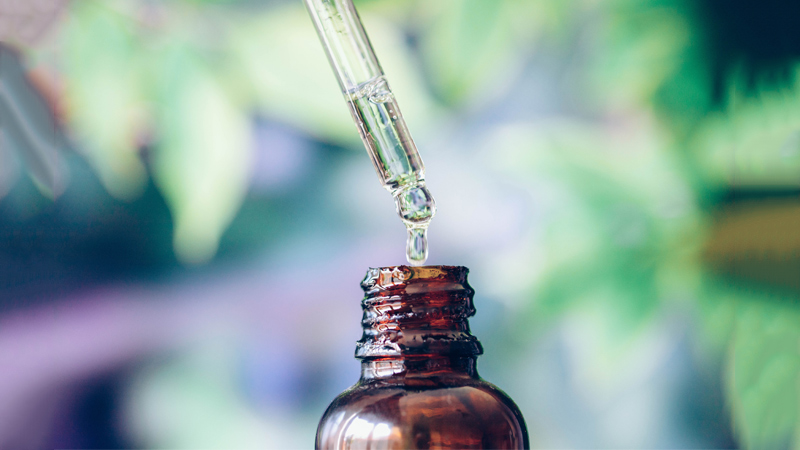 It's important to remember that a CBD treatment requires a personalized approach.
What works for you may not work for another person. And what works for them may be a missed shot for the third individual — and so on.
On top of selecting the right type of CBD for your condition — full-spectrum, broad-spectrum, or isolate — you need to consider the ratios between CBD and minor cannabinoids and terpenes.
Then there's the issue of finding the optimal dosage. Since there's no official serving size of CBD, gauging the right dose takes experimentation and should be based on the patient's weight, the severity of symptoms, tolerance to cannabinoids, and metabolism.
Not to mention the form. CBD oils, capsules, vapes, and creams — all work differently and are suited for different symptoms.
Ask your doctor about CBD when discussing your treatment options; you may be one step away from your own success story.