The Best Cheap Kratom Vendors & Strains (2023)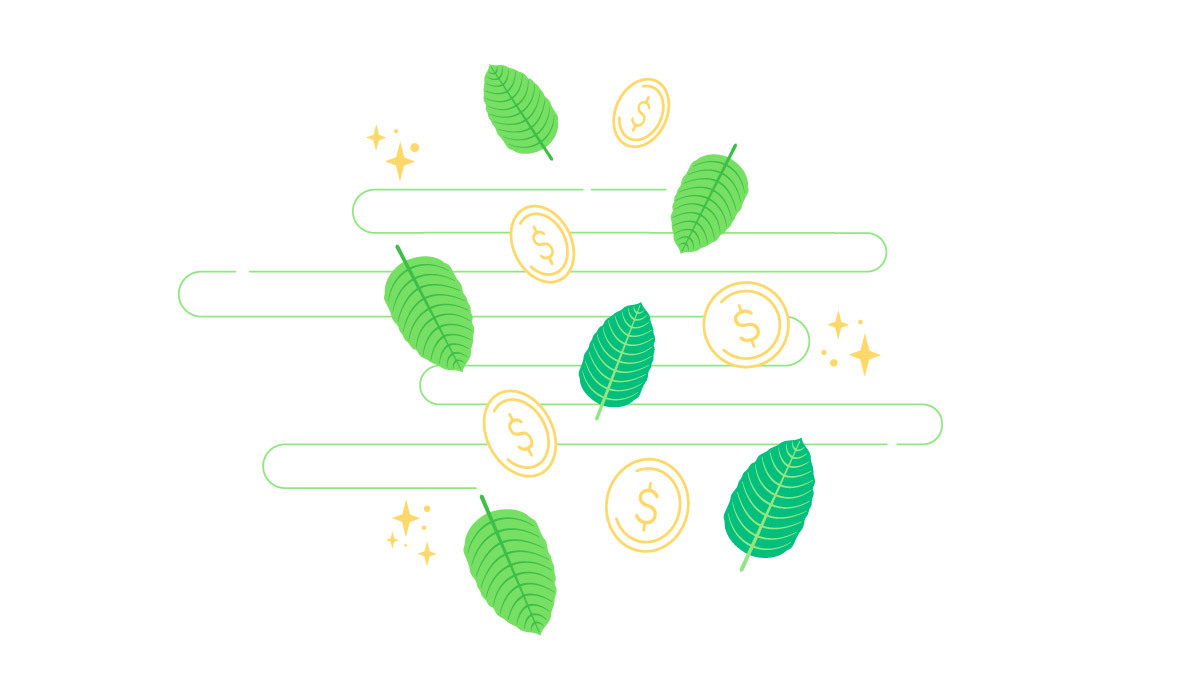 In addition to having a broad spectrum of benefits and a rich diversity of strains, this incredible herb also comes in a wide range of prices.
Virtually all kratom comes from Southeast Asia and passes through many middlemen before reaching your home. Each time kratom changes hands, the price is increased. Of course, many other factors play into the cost of kratom, too — such as the effects of climate change, supply and demand, and shipping costs.
There are ways to find cheap kratom that maintains the high quality you should demand as a consumer.
Here's how to find the cheapest kratom possible for the best price.
Cheapest Kratom Vendors
The uncomfortable truth is that we can't pick the cheapest vendors due to the fluctuating kratom landscape. The growing popularity of kratom is causing many vendors to change their prices regularly as new vendors want to join the market.
With that said, you can usually find some pretty good deals at places like Star Kratom or VIP Kratom. They list most of their prices on par with the rest of the industry but offer numerous deals throughout the year. You can take advantage of these deals by sighing up for their newsletters or reaching out to the company directly to ask if there are any ongoing deals.
Choosing a vendor primarily focused on their prices is not recommended, however. As we mentioned, low costs often indicate poor-quality, unsafe products or even adulteration with other substances.
Before focusing on price, you should look at the quality of the products. For example, an AKA-certified vendor or product should provide a safe and satisfying experience.
Then, figure out the best price-to-value ratio. When buying AKA-certified products, you know you'll receive a high-quality product, so compare certified sellers to get the greatest quality at the best price.
What is the Cheapest Kratom?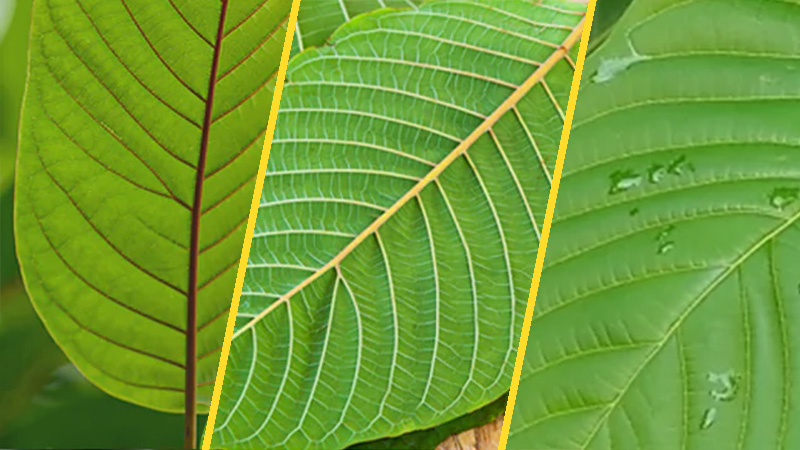 Because of all the variables mentioned above, there is no single correct answer to this question. However, we can provide you with some guidelines to keep you in the ballpark when you are looking for cheap kratom products.
Cheapest Kratom Product Types
After harvest, kratom can take many forms, including powders, tinctures, extracts, crushed leaves, and capsules. Each of these requires different processing, affecting the final price.
1. Kratom Powder
The least processed form of kratom is kratom powder, which is why it ranks as one of the cheapest forms. It is much simpler to produce than extracts, which require a lot of effort, and tinctures, which take a long time.
2. Kratom Tinctures
Kratom tinctures are the liquid version of kratom. The process of converting kratom powder into a tincture is complicated, but if done well, it is not only able to preserve its qualities but also enhance them.
You may find the upfront costs of kratom tinctures expensive. However, the trick is to look at the cost per dose. If you do the math, you'll realize that tinctures are cheaper than almost all other forms of kratom.
Furthermore, kratom tinctures possess a much longer shelf-life and can last a long time. For these reasons, more and more people are buying kratom in this form.
3. Kratom Extracts
Liquid kratom extract is made by boiling fresh kratom, straining it, and then boiling it once more until it forms a thick paste. Then, it's either watered to create a liquid concentrate or dried to make kratom extract powder.
The potency resulting from this process is determined by how many leaves are used and how long they are boiled. Tinctures are usually more potent than extracts because alcohol is used as a medium, allowing no loss in alkaloid potency.
Therefore, you will need to take slightly higher doses to emulate the effects of kratom tinctures or powder, resulting in more money spent.
4. Kratom Capsules
Kratom capsules consist of powder inside a digestible capsule. They are easy to use and measure, and this convenience is much preferred by those who like a practical, discreet way to take their kratom throughout the day.
Since their production involves some extra steps compared to other forms of kratom, they usually cost more than regular powder.
Cheapest Kratom Strains
Different types of kratom strains have different production methods, making some cheaper than others. It is important to note that, beyond price, each strain has a unique alkaloid composition that produces varying effects.
1. Bali Kratom Strains

Use coupon CFAH for 10% OFF
Regarding cheap kratom, Bali strains are some of the most popular. We recommend two of its variants, depending on the desired effects.
You can choose White Bali if you are looking to boost your energy. Like other white vein strains, the strong point of this subtype is its energetic effects. Your body will feel revitalized and charged with energy.
On the other hand, we recommend you try Red Bali if you want pain relief and sedation. Many use this strain to wean themselves off prescription pain drugs since it is so effective at managing pain.
2. Thai Kratom Strains

Use coupon CFAH for 10% OFF
Thailand-sourced kratom is cheap because it grows abundantly on many farms. Due to these particularities, it is one of the cheapest variants.
Kratom use in Thailand dates back centuries before the herb became known in the West when local farmers would chew kratom leaves during the day.
The White Thai strain is one of the best strains for boosting energy. In addition, it provides mild sedative effects in larger doses.
3. Indo Kratom Strains

Use coupon CFAH for 10% OFF
There is a solid reason why Indonesian kratom strains are among the most popular varieties available on the market. In addition to its low price, Indo strains, such as Green Indo, provide a well-rounded experience, ideal for beginners.
Many people use Green Indo as a morning coffee substitute because of its energy-boosting properties. Another great variant to get intense stimulation is White Indo, considered one of the best strains to feel instantly energized.
What Determines Kratom's Price?
There are no regulations on the sale or production of kratom in the United States. As a result, its price is driven by factors that vary even among the same strain, from logistical issues to elements inherent to the herb.
We'll take a look at some of these variables below.
1. Leaf Quality
When we talk about the quality of a kratom product, we generally refer to its potency, which results from its alkaloid content.
Several factors influence this alkaloid content. For example, growing techniques and the environment strongly affect the final product. Kratom needs a proper environment with adequate sun and soil for the plant to thrive.
Likewise, the pesticides and herbicides used on large yields also affect the overall quality of the batch. As you can see, the price variability of kratom is influenced even from the beginning of production.
Moreover, kratom must be taken care of appropriately once it moves to the next stage. Both distributors and vendors should adequately store it in a place that is as cool as possible and away from direct sunlight.
In addition, kratom loses potency over time, so a batch that's been stored for a long time — or inadequately preserved — will have lost much of its quality.
2. Production Techniques
Kratom production depends entirely on manual labor, so there is a fixed cost of manpower that will not change. Some strains also require more processing time after harvest, affecting the final price.
Red strains used to cost more because they need to be fermented for two or three days longer than green vein strains, which only require drying and then powdered.
Currently, green, red, and white-veined kratom tend to cost about the same since most vendors have a reliable, consistent system for fermenting red strains.
3. Vendor Reputation
The price of kratom is directly related to each vendor's reputation for several reasons, all equally important and related to the user's safety.
Usually, the vendors who charge the least for their products also offer the lowest quality. Poor-quality products may carry virtually no alkaloids or be contaminated; some of these shady vendors are outright scams.
There is one way to confirm that the kratom offered by a vendor is of excellent quality and is not overpriced: American Kratom Association (AKA) certification.
To grant its certification, the AKA requires vendors to pass rigorous standards to ensure that all safety, quality, and shipping requirements, among others, are being met.
As part of this certification, vendors who apply must submit their products to regular third-party testing. Consequently, AKA-certified products are pricier than average, though you get your money's worth. Always make sure to buy from reputable kratom vendors.
4. Shipping Costs
The shipping cost is stipulated by each vendor and depends on where the products are shipped to or is a flat rate. Unless you are buying from a local shop, shipping cost is something to consider when buying kratom.
The best way to save on shipping is to place large orders, taking advantage of the free shipping many vendors offer when reaching a certain amount of money spent.
Other places offer discounts if you buy in bulk, which can be very useful if you are a more experienced, regular kratom user.
You can also order kratom directly from Southeast Asian countries, where shipping costs are much more expensive, but kratom is typically cheaper. You have to do the math and check if the final price works for you. Keep in mind that shipping times are also longer.
5. Climate Conditions
As a natural product, kratom harvests are heavily impacted by changes in the growing season. Recently, climate change and deforestation in places like Indonesia have led to dramatic reductions in yield.
Years with poor yields result in an uptick in the global price of kratom. This will change year over year, but the trend over the past five years has been steadily increasing.
How to Save Money on Kratom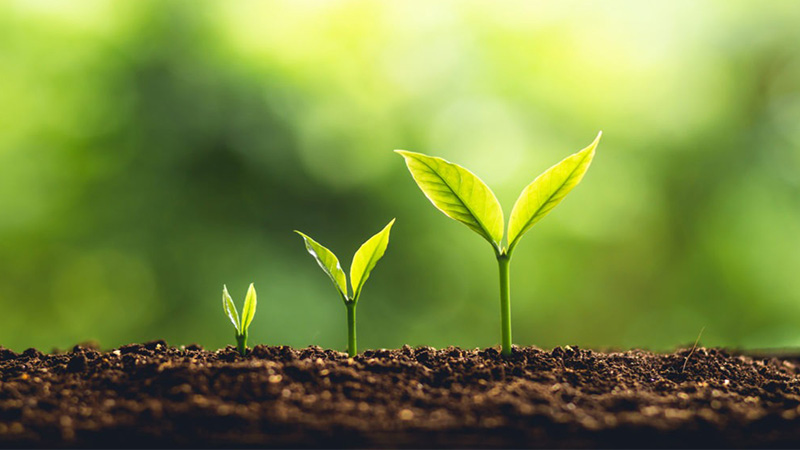 There are ways to get the best prices without compromising the quality of the kratom — it only takes perseverance and a little bit of patience.
1. Wait for Discounts
You don't need to be in the right place at the right time to buy kratom products at a fantastic price.
The simplest thing to do is to sign up for different vendors' newsletters to receive coupons in your inbox. Many vendors offer numerous discounts throughout the year.
2. Buy In Bulk
Placing large orders is probably the best option if you have experience using kratom and know what and how much you'll buy. Many vendors offer lower prices for larger quantities or discounts for the total purchase.
We also recommend this option if you plan to use kratom to treat a chronic condition. If so, you should buy in bulk to save money and spare yourself from making multiple purchases throughout the year with several added shipping costs.
If you buy in bulk, be mindful of how you store your kratom so that you extend its shelf life. Always keep your products in dry, cool places, away from sunlight and strong smells.
3. Pay With Crypto
Using Bitcoin, for example, is an excellent way to save money, as vendors do not have to add the various fees charged by credit card processors to their prices. Many vendors, such as Kona Kratom, offer discounts should you decide to pay with crypto instead of a credit card.
If you have cryptocurrencies and the vendor gives you the option, give this payment method a try.
Conclusion: Where to Find the Cheapest Kratom
If you are a regular kratom user or need it for a chronic condition, you'd do well to find the cheapest but still high-quality kratom possible. Start by checking AKA-certified vendors and comparing their prices.
The cheapest strains are usually Indo, Bali, and Thai. In addition, the form of the products also affects the final price, with kratom tinctures providing the best cost per dose.
Keep in mind that you can save even more money by waiting for discounts, buying in bulk, or paying with crypto so that the vendor can offer you price reductions.