Is Delta 8 Legal in Indiana? IN State Laws 2023
Indiana is at the very end of the list of states where you'd like to live as a cannabis aficionado.
The recreational use of marijuana is heavily punishable, and despite 37 states having a medical marijuana program, Indiana hasn't created one for itself yet.
And still, delta 8 THC is completely legal in the state.
How is that possible – and where can you find high-quality delta 8 products in Indiana?
This article has got you covered on the subject.
Read on to learn more about the delta 8 THC laws in Indiana.
Is Delta 8 THC Legal in Indiana?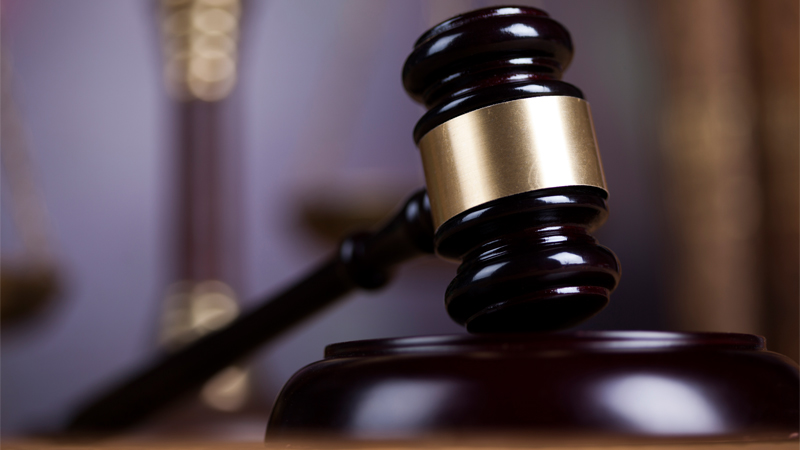 Yes, as long as it comes from the right type of cannabis.
Since delta 8 THC can be extracted from hemp and marijuana, different regulations apply to these sources.
Related: Delta 8 THC Legality by State
Here's what you need to know about buying marijuana-derived and hemp-derived delta 8 THC in Indiana.
Marijuana-Derived Delta 8 THC
If you want to buy marijuana-derived delta 8 THC, then we have bad news for you — this isn't an option in Indiana.
The state has some of the most restrictive marijuana laws in the U.S. Possession of less than 2 ounces is classified as a Class B misdemeanor and punishable with a fine of $,1000 on top of 180 days in jail.
If you're caught with more than 2 ounces, it becomes a Class A misdemeanor punishable with up to 1 year in prison and a $5,000 fine.
In June, Indiana officials admitted they're looking to catch up with more progressive states and considering decriminalizing the plant. They also announced they want to create a medical marijuana program for patients.
However, this remains only in the realm of promises for now.
Can Doctors Prescribe Marijuana in Indiana?
No, doctors aren't allowed to prescribe marijuana in Indiana. The state doesn't have a medical marijuana program yet, so you won't be able to enjoy legal delta 8 even as a patient.
However, there's a workaround for that.
Hemp-Derived Delta 8 THC
Delta 8 THC is an isomer of delta 9 THC – the primary psychoactive ingredient in marijuana plants.
However, due to subtle differences in its molecular structure, delta 8 is about 50% less potent than delta 9, making it the go-to cannabinoid for beginners and sensitive cannabis users.
But isn't THC banned at the federal level?
Here's the catch.
Delta 8 THC is a minor cannabinoid; cannabis plants synthesize 1% or less of delta 8, making direct extraction counterproductive.
But creative hemp entrepreneurs have come up with a fix for that problem.
It turns out delta 8 can be converted from CBD using a complex chemical process with acids and heavy metal reagents.
When you extract delta 8 THC from hemp, the end product contains 0.3% or less delta 9 THC.
The 2018 Farm Bill states that all hemp derivatives with up to 0.3% delta 9 THC are federally legal.
Individual states have the right to extend the federal regulations on cannabinoids, imposing their own restrictions. As of this writing, delta 8 is prohibited in 14 states.
Fortunately, not in Indiana (at least for now).
Related: Is CBD Legal in Indiana
Where to Buy Delta 8 THC in Indiana
Delta 8 THC is widely available in local stores in Indiana, including hemp shops, vape stores, wellness centers, and gas stations.
However, we can't recommend buying d8 THC near you because there are too many poor-quality products churned out for sale by people who have no clue what a decent product should look like.
You need to do your due diligence before trusting a local store with your money.
If you still prefer to shop for delta 8 THC in the neighborhood, we've come up with a list of the most reputable local vendors at the end of this guide.
PRODUCT
DETAILS

Area 52 Delta 8 THC Tincture

Organic hemp
Up to 1500 mg Delta 8 THC
Cherry and vanilla flavors
Third-party tested for quality and safety

Click for Best Price

Finest Labs

Non-GMO, pesticide-free hemp
500 mg delta 8 THC
Great for beginners
Berry flavor
Batch-specific certificates of analysis

Click for Best Price
Buying Delta 8 THC Online in Indiana
Online retailers are your best bet if you're looking for decent delta 8 THC products in Indiana.
Buying delta 8 online is more convenient, safer, and more accessible than local journeys. You can compare dozens of different brands of delta 8 and their products in the comfort of your home – anytime you want.
You're not limited by office hours and don't need to bounce between one store to another only to find they don't have what you're looking for.
Online stores also offer better price deals than in-store vendors because there's no third-party involvement in transactions. Customers can take advantage of reward programs, coupon codes, subscription payments, bulk pricing, and other ways to save money on high-quality extracts.
Now that you know the main perks that come with buying delta 8 THC online, let's shed light on the legal landscape for this cannabinoid in Indiana.
Where to Buy Delta 8 THC Locally in Indiana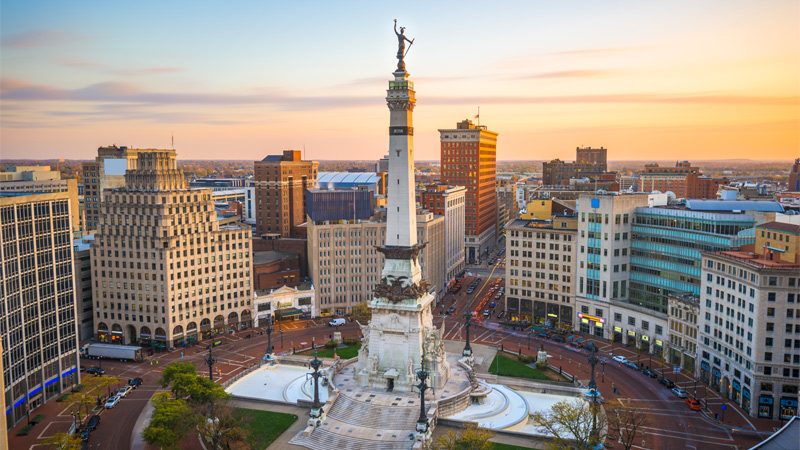 There is a myriad of local hemp stores carrying delta 8 THC products in Indiana. A quick Google search should give you enough options to choose from.
However, not all of these stores stock high-quality products, so you need to thoroughly research your potential vendors before handing out your hard-earned money.
Here are the top-rated delta 8 stores in Indiana according to customer reviews from Google Maps.
Delta 8 THC Stores in Indiana
| | |
| --- | --- |
| Name | Address |
| Artisan Vapor & CBD Eagle Creek |  6929 W 38th St unit c, Indianapolis, IN 46254 |
| Delta Owl | 8860 S Emerson Ave Suite 200, Indianapolis, IN 46237 |
| Mystic Alternatives | 109 Sky Park Dr NE, Corydon, IN 47112 |
| Three Buds | 112 S Harrison St, Shelbyville, IN 46176 |
| Karma Vape | 3541 W 2 Mile House Rd, Columbus, IN 47201 |
| Fog Life Vapor and Hemp | 5333 W 10th St, Indianapolis, IN 46224 |
How to Shop for Delta 8 in Indiana
The delta 8 THC space is in a similar state to what the CBD market looked like just a few years ago. There are no regulations in place, so the responsibility for quality control is shed on consumers.
No two delta 8 products are created equal, but there are a few dead-simple steps you can follow to weed out the substandard products and always get the cream of the crop when buying delta 8 THC locally or online:
Go organic. Hemp plants absorb and accumulate both nutrients and toxins from their environment. The goal is to avoid toxins and maximize the concentrations of nutrients. That's why you should always look for delta 8 extracted from non-GMO, pesticide-free plants.
Choose CO2-extracted products. CO2 extraction is the best way to achieve pure and consistently potent extracts without relying on high temperatures or hazardous solvents. It's also the most expensive technology out there, meaning that companies who invest in CO2 prioritize quality and safety.
Avoid bleaches. Some delta 8 manufacturers bleach their distillates to make them appear "cleaner." However, natural delta 8 distillate can be anywhere from slightly amber to pink-ish. Adding bleaches to "fix" nature compromises the quality of safety of the end product. Avoid buying from d8 companies that bleach their delta 8 distillate.
Read Certificates of Analysis (CoAs). Delta 8 companies can send samples of their products for content analysis to a third-party laboratory. These labs check the potency of the sample and verify its purity, looking for common contaminants such as pesticides, heavy metals, mold, solvents, and bleaches. If a product passes the screening, it receives the CoA. Companies that don't publish CoAs or don't send them upon request are untrustworthy.
Choose well-established companies. A brand with a long record of loyal customers is more likely to deliver the expected quality than a no-name vendor. Many popular CBD companies are now expanding their product line-up with delta 8 extracts, so it's wise to choose them over unknown brands that have little to no reviews online.
Key Takeaways on Buying Delta 8 THC in Indiana
Delta 8 THC is one of the most desired cannabinoids in the cannabis space. With half of the potency of delta 9 and a lower incidence of anxious side effects, this compound has become the go-to alternative for beginners and sensitive cannabis users.
However, since the market is unregulated, there are a lot of substandard, sometimes downright dangerous products being sold by companies who only aim for big bucks from a booming industry.
Delta 8 is federally legal, so you shouldn't have problems finding a local vendor in Indiana. However, if you're looking for the best price deals on top-notch products, we recommend finding a reputable online store.
Online vendors offer lower prices, greater product selection, and a better toolset for researching your options.
If you still prefer to shop for delta 8 near you, check out the top-rated stores mentioned in our guide. And if you don't know where to start shopping for delta 8 online, Area 52 and Finest Labs are both decent picks for new users.
Enjoy buying delta 8 THC in Indiana!