Is Delta 8 Legal in Maryland? MD State Laws 2023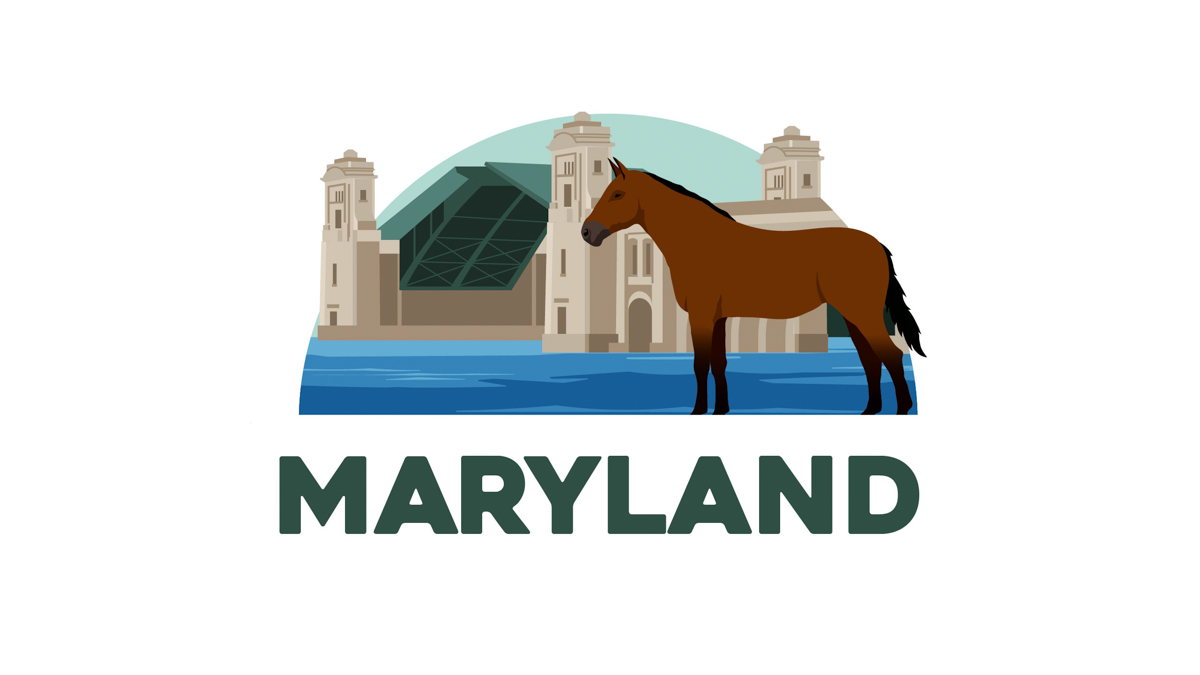 In this article, we answer the question, "Is delta-8 THC legal in Maryland?" We shed light on how state law treats delta-8 THC compared to federal regulations, where to buy delta-8 THC in Maryland, and when to choose online stores over local vendors. You'll also learn about marijuana and CBD laws in Maryland for 2023.
Delta-8 THC is making waves in the cannabis industry thanks to a legal loophole created by the 2018 Farm Bill.
The amended bill legalized hemp and its derivatives at the federal level, requiring that hemp products contain no more than 0.3% delta-9 THC.
The new law coincided with recent developments in extraction methods, which allowed manufacturers to extract usable amounts of delta-8 THC from hemp — making it federally legal.
However, states retain their power to make their own rules regarding federal regulations. Several states have already banned delta-8 THC.
But what about Maryland?
Here's the complete answer.
Is Delta-8 THC Legal in Maryland?
Yes, delta-8 THC is legal under Maryland state law. Like the federal government, Maryland lawmakers allow all hemp derivatives, including cannabinoids, terpenes, flavonoids, and isomers, as long as the end product doesn't contain more than 0.3% delta-9 THC.
Related: Is Delta 8 THC Legal?
Hemp vs. Marijuana Delta-8 THC
The Farm Bill drew a thick line between hemp and marijuana.
In the bill, you can read that "marijuana does not include the Cannabis sativa L. and any part of such plant, whether growing or not, with a delta-9-tetrahydrocannabinol concentration that does not exceed 0.3% on a dry weight basis."
Part 14-101. Subtitle 1. Definitions define "hemp" as "the plant Cannabis sativa L. and any part of that plant, including all derivatives, extracts, cannabinoids, isomers, acids, salts, and salts of isomers, whether growing or not, with a delta-9-tetrahydrocannabinol concentration that does not exceed 0.3% on a dry weight basis."
The Uniform Controlled Substances Act in Maryland also excludes hemp from Schedule I.
Do You Need a Medical Marijuana Card to Buy Delta-8 THC in Maryland?
No. Although Maryland has a medical marijuana program for qualifying patients, you don't need a medical marijuana card to buy delta-8 THC. It's available in local hemp stores and online.
Now that Maryland has also legalized cannabis for recreational use, you'll be able to find delta-8 THC products in licensed dispensaries.
Where to Buy Delta-8 THC in Maryland
I know people have different preferences, and I may be a little bit biased here, but I think buying delta-8 THC from an online vendor is the best you can do if you're looking for high-quality products.
Benefits of Buying Delta-8 THC Online
Here's why I recommend buying online than in-store:
When you shop online, you've got the opportunity to read third-party lab reports and customer reviews before you buy
Products sold online almost always cost less than those from traditional stores
You can take advantage of seasonal discounts, reward programs, and subscription orders to save even more money
Online stores offer a better selection of products
These products are fresher
It's more convenient to shop in the comfort of your home
Best Online Delta-8 THC Stores in Maryland
Time is of the essence, especially nowadays. If you're in a rush and don't have the time to analyze lab reports and comb through customer reviews — here are the two greatest brands I admire for their integrity, transparency, and product quality.
1. Area 52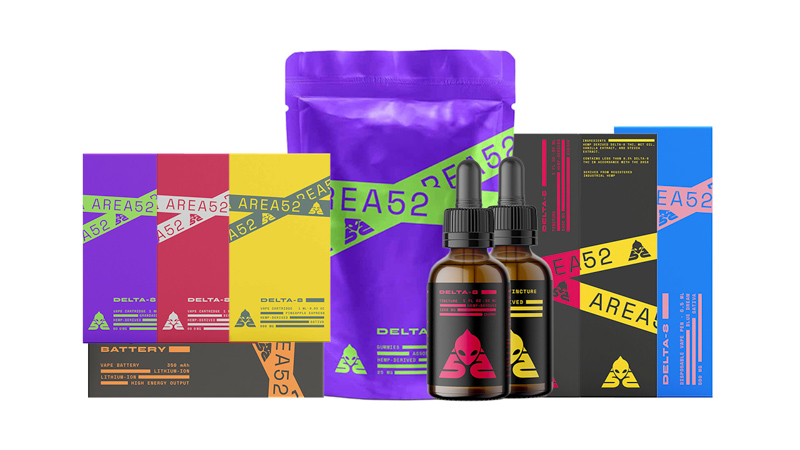 Area 52 is a Nevada-based brand offering to "alienize your mind" with its unique cannabinoid blends. The company specializes in delta-8 THC extracts from pure distillate. The line-up includes tinctures, gummies, vape carts, and pre-rolls infused with terpenes from various cannabis strains.
Area 52 is a great pick for both beginners and seasoned users alike. Its products can pack a punch at 25-40 mg delta-8 per serving, but they're not extremely potent, so you can enjoy the mellow psychoactive buzz and elevated mood without jitters.
If you want to experiment with blending delta-8 with other cannabinoids, Area 52 has a range of "true full-spectrum products," featuring classic formats like sleep gummies, immunity gummies, energy gummies, and CBD oil, as well as novel products, such as HHC gummies and delta-8 honey.
2. Finest Labs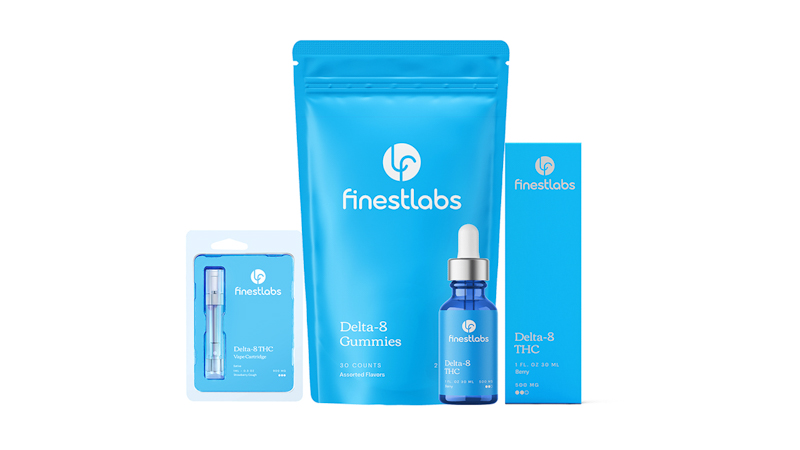 Finest Labs is my go-to recommendation for those who want a simple product line-up with specifically selected ratios between delta-8 THC, minor cannabinoids, and terpenes. The company was established in 2019 by a group of scientists and cannabis researchers with a mission to surpass the "dazed-and-confused" stigma surrounding THC.
Finest Labs offers two product types: delta-8 THC tinctures and gummies. The tincture is better suited for beginners, with 15 mg of delta-8 in every milliliter. The gummies, on the other hand, have a higher "voltage;" they contain 25 mg of delta-8 THC per piece in a delicious strawberry flavor.
Finest Labs also offers 31 blends of botanical terpenes that resemble the aromas and flavors of different cannabis strains (indica, sativa, and hybrid). They come in handy for making your own cannabinoid extracts and tailoring the experience according to your lifestyle and health goals.
How to Shop for Delta-8 THC in Maryland
The delta-8 THC market is largely unregulated, with no standards regarding the manufacturing, testing, and labeling of such products. Consumers must shoulder the responsibility for quality checks.
Follow these stupid-simple steps to always make a well-informed decision:
Buy organic: organic products have fewer pesticides and heavy metals because organic farming is strictly regulated by the USDA. The source of hemp is particularly important for the quality of the end product because hemp plants are dynamic bioaccumulators; they suck up every substance from the soil. The goal is to get as many nutrients as possible while minimizing the toxins. That's where organic hemp has the upper hand over mass-produced crops.
Choose CO2-extracted products: CO2 extraction is the golden standard in the cannabis industry because it yields pure and potent extracts without relying on aggressive solvents and high temperatures. It's also the most expensive method out there, meaning that manufacturers who use this technology prioritize the safety of their customers.
Avoid bleaches: Though more seldom than at the dawn of the industry, bleaching delta-8 THC is still quite a common practice. Some manufacturers believe that if they add bleach to their products, the distillate will look cleaner and thus more appealing to the user. The truth is that bleaching delta-8 extracts may compromise their quality and safety. Natural delta-8 THC distillate can be anywhere from pinkish to slightly golden — and nothing's wrong about that.
Read certificates of analysis (CoAs): delta-8 THC companies can send samples of their products to third-party laboratories for chemical analysis. These laboratories analyze the sample's potency and look for common contaminants, such as pesticides, heavy metals, solvents, and mold. Never purchase from a company that doesn't provide batch-specific CoAs for their products.
Buy from reputable brands: many CBD companies are branching out with delta-8 THC products. They are more likely to deliver the expected quality than no-name brands or those with mixed reviews online.
Is Delta-8 THC Safe?
Delta-8 THC is about 50% as potent as delta-9 THC from marijuana. The psychoactive buzz is smoother, more easy-going, and less likely to drive you anxious or paranoid. Though research is in its early stages, the current consensus is that delta-8 THC is considered safe and the best alternative to delta-9 THC.
How to Use Delta-8 THC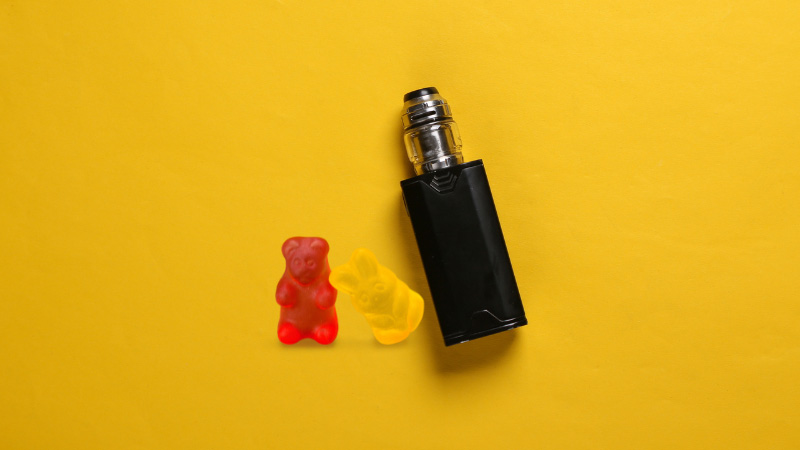 Delta-8 THC products appear in the same formats as CBD extracts. They're super easy to use, and you can choose how to take them and pick the form according to your health needs and preferences.
Here are the most common delta-8 THC products:
Delta-8 THC tinctures: similar to CBD oil, delta-8 tinctures are taken under the tongue, where you need to hold them for about 60 seconds before swallowing. The effects usually kick in within 30-45 minutes and should last for up to 6 hours.
Delta-8 THC distillate: this is the purest and most concentrated form of delta-8 THC. You can eat it, vaporize it, or smoke it with a dab rig.
Delta-8 THC edibles: edibles are a fun way to consume delta-8 THC. They offer a pre-measured dose of delta-8 in each serving and unparalleled convenience. However, the effects need more time to develop because delta-8 THC is first metabolized in the liver. On the other hand, they last longer than other forms, up to 10 hours.
Delta-8 THC vape carts: these 1-mL bullets are infused with delta-8 THC distillate and terpenes. You screw them into a standard 510 vape battery, place your lips over the mouthpiece, and inhale the vapor. Vape carts offer the fastest delivery method and highest bioavailability, hitting you within minutes of your last inhalation. Vaporized delta-8 THC lasts up to 3-4 hours.
Can You Fly Into Maryland With Delta-8 THC?
Yes, you can legally fly into Maryland with delta-8 THC as long as they come from hemp. Hemp-derived products are federally legal and can be transported between states.
Is CBD Legal in Maryland?
Yes. CBD oil in Maryland is allowed as they use the same language as the 2018 Farm Bill. All hemp-derived cannabinoids, including CBD, are legal under state law. You can buy them without a prescription in your local hemp store, pharmacy, dispensary, fitness center, or online.
Related: Is CBD Legal in Maryland?
Is Marijuana Legal in Maryland?
Yes, weed is permitted in Maryland. State voters legalized marijuana for recreational use in November 2022. However, the state now needs some time to draft up a framework for retail sales. Starting July 1, 2023, adults 21 and older will be allowed to purchase up to 1.5 ounces of marijuana from adult-use dispensaries.
Related: Is Marijuana Legal in Maryland?
What About Delta-10 THC?
Delta-10 THC is also legal in Maryland under state law. It's another isomer of THC, so it's legal as long as the end product contains 0.3% or less delta-9 THC by dry weight.
What's the Future of Delta-8 THC in Maryland?
There haven't been any controversies surrounding the legalization of hemp-derived delta-8 THC in Maryland.
The state unanimously adopted the laws created by the 2018 Farm Bill, allowing not only delta-8 THC but also other isomers like delta-7 and delta-10 THC.
Now that Maryland has legalized cannabis for recreational use, it's on a good path to becoming a robust market for weed aficionados and investors alike.
If you're looking for high-quality delta-8 THC products in Maryland, I recommend checking out reputable online stores and buying from them. Not only can you benefit from lower prices, but you also have more tools for vetting your potential vendors.
Have fun shopping for delta-8 THC in Maryland!