Is Delta 8 Legal in Ohio? OH State Laws 2023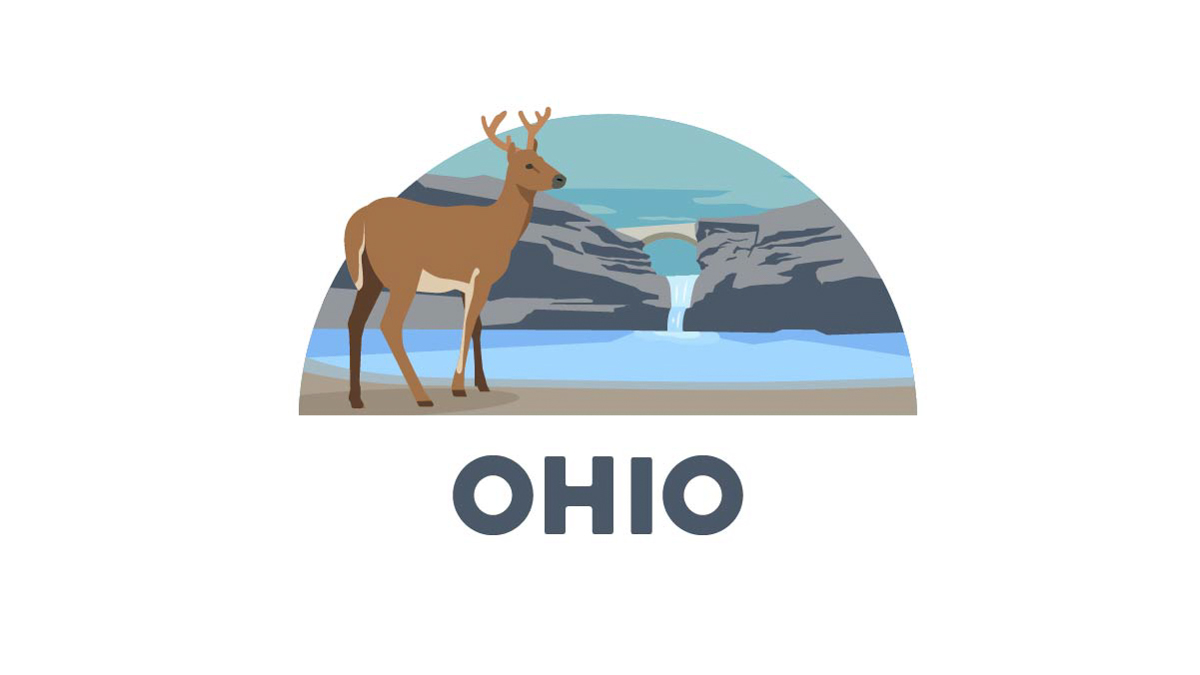 Shopping for delta 8 THC during your stay in Ohio? This article has got you covered with the local law surrounding delta 8 products and highlights the best vendors in the state.
Although recreational marijuana is illegal in Ohio, since 1975, the state has decriminalized possession of 100 grams.
Ohio also has a medical marijuana program, so it's just a matter of time until the state steps up to full-blown legalization.
Meanwhile, hemp-derived delta 8 THC is legal in Ohio and you can easily find it online and in your neighborhood.
Read on to learn about the best deals on high-quality delta 8 products.
Is Delta 8 THC Legal in Ohio?
Yes, but it must come from the right type of cannabis.
Delta 8 THC can be sourced from both hemp and marijuana. Since the plants have a different chemical composition, they're also treated differently by federal law.
Let's elaborate on that.
Related: Delta 8 THC Legal States
Marijuana-Derived Delta 8 THC
As mentioned at the beginning of this guide, marijuana is illegal in Ohio, although possession of 100 grams was decriminalized in 1975.
The future for recreational marijuana in Ohio is bright. Activists have gathered enough signatures to put the legalization vote on the next ballot, so let's keep our fingers crossed.
Until then, you can't possess, consume, buy, sell, or grow high-THC cannabis in Ohio.
Can Doctors Prescribe Marijuana in Ohio?
Yes, doctors can prescribe marijuana to patients with qualifying conditions. Once approved by a licensed doctor, you can apply for a medical marijuana card and buy marijuana from one of the state-licensed medical dispensaries.
There are currently 60 dispensaries operating in Ohio. However, none of them sells delta 8 THC because it's not considered part of "medical marijuana."
Hemp-Derived Delta 8 THC
Hemp-derived delta 8 THC is treated differently from marijuana.
The 2018 Farm Bill legalized hemp and hemp-derived cannabinoids, terpenes, isomers, flavonoids, and salts by removing them from the list of controlled substances.
Hemp became once again an agricultural commodity.
Delta 8 THC is an isomer of delta 9 – the primary intoxicating compound in marijuana. It's about half as strong and has a lower incidence of anxiety and paranoia.
However, since cannabis plants synthesize only 1% or less of delta 8 THC, direct extraction is cost-prohibitive.
Fortunately, hemp manufacturers have come up with a workaround for this issue. Delta 8 THC can be extracted in large quantities by converting CBD using a complex chemical process with heavy metal reagents and acids.
Such products contain less than 0.3% THC, so they're technically legal in all 50 states.
However, individual states can extend the federal regulations and place their own restrictions on delta 8. So far, 14 states have banned delta 8 products.
Fortunately, Ohio isn't one of them.
Related: Is CBD Legal in Ohio?
Where to Buy Delta 8 THC in Ohio
Delta 8 THC is widely available in Ohio, including hemp stores, head shops, vape stores, wellness centers, and gas stations.
However, we don't recommend buying delta 8 locally any longer because there are too many low-quality, sometimes downright dangerous products being churned out on the local scene.
You need to run a solid background check on your local vendors before trusting them with your money.
If you still prefer to shop for delta 8 somewhere near you, we've put together a list of the most reputable stores at the end of the article.
PRODUCT
DETAILS
Area 52 Delta 8 THC Tincture

Organic hemp
Up to 1500 mg Delta 8 THC
Cherry and vanilla flavors
Third-party tested for quality and safety

Click for Best Price
Finest Labs

Non-GMO, pesticide-free hemp
500 mg delta 8 THC
Great for beginners
Berry flavor
Batch-specific certificates of analysis

Click for Best Price
Buying Delta 8 THC Online in Ohio
When it comes to buying delta 8 THC in Ohio, online stores are your best bet.
You can browse hundreds of different formulas, strains, potencies, and prices in the comfort of your home.
You don't have to drive around the city only to find out that none of these stores carries the products you're looking for.
Online stores also offer better prices than traditional shops because they cut out the middleman. With no third parties involved in transactions, you can take advantage of reward programs, subscription payments, bulk pricing, coupon codes, and other ways to save money on premium products.
But before you dive in, let's make sure you understand local cannabis laws in Ohio.
Where to Buy Delta 8 THC Locally in Ohio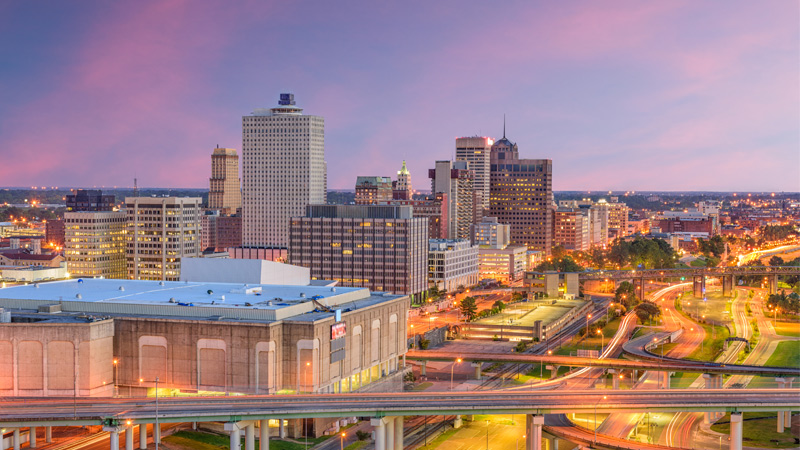 Ohio is home to many local hemp stores offering delta 8 THC. A quick Google search should provide you with enough results to shop through your neighborhood.
However, not all of these locations sell premium delta 8 THC products. You need to do your homework on your potential suppliers.
Here are the most reputable delta 8 THC stores in Ohio according to customer reviews on Google Maps.
Delta 8 THC Stores in Ohio
| | |
| --- | --- |
| Name | Address |
| Vapor House |  1581 OH-303, Streetsboro, OH 44241 |
| Brice Park Smoke Shop Carryout | 6351 Tussing Rd, Reynoldsburg, OH 43068 |
| Whole Plant CBD Dispensary | 5831 Dunham Rd, Maple Heights, OH 44137 |
| The Buckeye Smoke Shop | 1376 N Portage Path, Akron, OH 44313 |
| The Releaf Center | 3284 W 117th St, Cleveland, OH 44111 |
How to Shop for Delta 8 THC in Ohio
The legality of individual cannabinoids is changing dynamically, with no official regulations in place when it comes to safety standards.
Not all delta 8 THC products are created equal. Here's what you can do to ensure a well-thought-out purchase and avoid delta 8 scammers:
Buy organic products. Hemp is a dynamic bioaccumulator. In other words, it easily absorbs and accumulates all substances from its environment, including nutrients and toxins. The best hemp for delta 8 THC extraction comes from non-GMO, pesticide-free crops because organic farming ensures the maximum number of nutrients while avoiding toxins.
Choose CO2-extracted delta 8. CO2 extraction yields unparalleled results in terms of the potency and purity of delta 8 distillate. It's a natural method that uses a pressurized element instead of aggressive solvents and high temperatures. For that reason, it's also the most expensive technology out there.
Avoid bleaches. Natural delta 8 THC distillate has a pink-ish or slightly amber color, but some manufacturers bleach them to make them appear "cleaner." Adding bleaches to the extraction process seriously compromises the quality and purity of the end product. Never buy from companies that bleach their extracts.
Read lab reports. Certificates of Analysis (CoAs) from a third-party laboratory provide an in-depth view of the chemical composition of the tested sample. Laboratories analyze the potency of delta 8 THC, the delta 9 levels, terpene profiles, and purity. If there are any impurities in the product, the lab analysis will show them. A product that has passed the test receives the CoA, and the company should publish it on its website or send it upon request.
Choose reputable companies. You can order from reputable delta 8 brands or from a popular CBD company that now makes delta 8 extracts. Both options are better than no-name brands because they usually have a long track of loyal customers to back up their claims.
Key Takeaways on Buying Delta 8 THC in Ohio
Delta 8 THC has become mainstream at the speed of light. With half the strength of delta 9 THC and no anxious side effects, the cannabinoid has become a great alternative for beginners and sensitive cannabis users.
However, since the market is unregulated, there are a lot of mediocre companies selling substandard products with a sheer aim to earn a quick buck on the booming market.
While you can easily find delta 8 THC in a local hemp store, we recommend finding a trustworthy online shop if you're looking for the best deals on premium products.
Online stores offer lower prices, greater product choice, and a better toolset for doing research on your potential supplier.
If you like to shop for delta 8 locally, check out the top-rated stores in Ohio from this guide. And if you don't know where to start your online ventures, Area 52 and Finest Labs are both decent picks for beginners.
Enjoy buying delta 8 THC in Ohio!