How Much THC Is in Delta 8?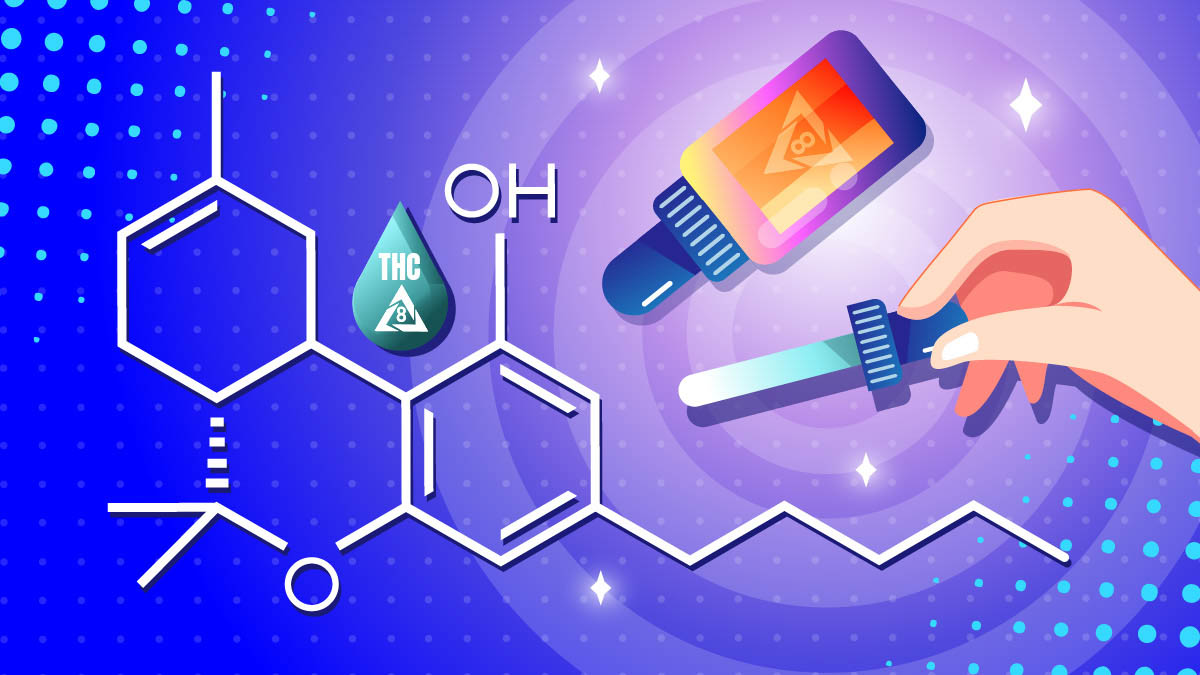 By now, you know what delta 8 THC is and how it works in the body. You may even know how delta 8 products are made and that many delta 8 extracts contain at least trace levels of other cannabinoids and terpenes.
The question is, "how much THC is in the delta 8 products can you buy online?"
How much delta 8 THC is there? Is it enough to get you high?
Since the THC levels in delta 8 extracts can impact its effects, therapeutic profile, and even its legal status, it's an essential question.
Unfortunately, there's no clear answer because the levels of THC in delta 8 can vary greatly from product to product — depending on the source, extraction method, and lab testing.
How Much THC is in Delta 8: Highlights
Delta 8 products all come with varying levels of delta 8 THC
The federal law bans delta 8 products that contain more than 0.3% delta 9 THC
Delta 8 THC purchased from a state-licensed dispensary may not meet federal requirements and is legal only in states that have legalized marijuana for recreational use
The only way to be 100% certain about how much THC is in delta 8 products is by checking the third-party lab reports.
How Much THC is in Delta 8?
THC has many variants. The two most popular molecules are delta 9 and delta 8 THC.
Here's how much of both compounds are in delta 8 THC products.
Average Concentrations of Delta 8 THC
How much delta 8 THC is in your product depends on how it's made.
Most of the time, manufacturers use delta 8 THC distillate to make delta 8 extracts. This form of cannabis concentrate is generally 95%+ pure.
It may also contain other minor cannabinoids and terpenes that modulate its effects.
The distillate is then infused into various ingredients to create a unique formula.
For example, the delta 8 THC distillate may contain hemp oil, MCT oil, flavoring additives, and sweeteners. This causes the actual levels of delta 8 to drop.
The best way to figure out how much delta 8 THC is in your product is to check third-party lab reports and compare them to the information provided on the product's label.
The certificate of analysis (CoA) should confirm the label claims and help you understand how much delta 8 THC is there in total, as well as in a single serving.
How Much is Delta 9 THC in Delta 8 Products?
Knowing how much delta 8 THC is in your product is important, but many consumers have a more burning question — how much delta 9 THC is there?
The answer depends on the source of your delta 8 THC.
The cannabinoid can be extracted from both hemp and marijuana — and that's where the differences in THC levels begin.
Marijuana is known for its significant concentrations of delta 9 THC, ranging between 5% and 30%. These amounts will not only get you higher than hemp-derived delta 8 THC, but they also make such products federally illegal.
If you want to try marijuana-derived delta 8 THC, you need to live in — or travel to — a state that allows the recreational use of marijuana.
How Much THC Should Be in Legal Delta 8 THC Products?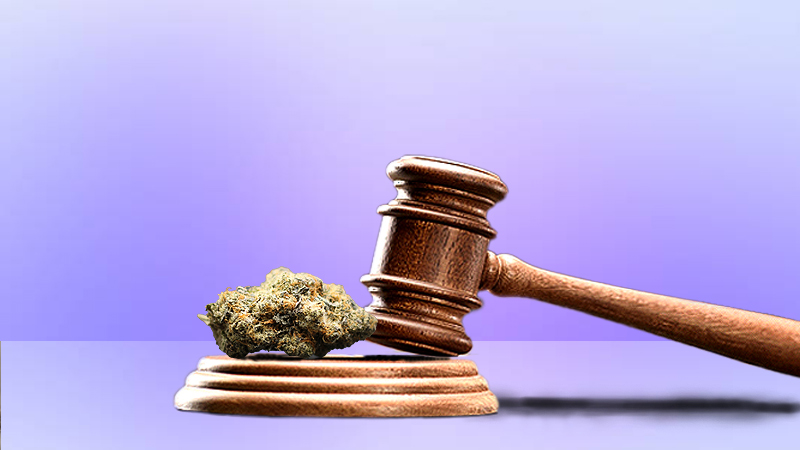 Most delta 8 THC products sold online are made from hemp. That's because hemp is federally legal as long as it contains 0.3% delta 9 THC or less.
The 2018 Farm Bill removed hemp from the list of controlled substances, reclassifying it as an agricultural commodity. All hemp-derived cannabinoids, terpenes, flavonoids, salts, and isomers are legal at the federal level.
New technologies make it possible to extract usable quantities of delta 8 THC from hemp by converting CBD into it. Doing so allows us to keep delta 9 THC levels before the 0.3% threshold.
Any product containing more than that is considered marijuana-derived and thus federally illegal.
Again, the best way to verify the content of delta 9 and delta 8 THC in your products is to look into their certificates of analysis.
And if they don't come with such documents, invest in products from companies that care about their customers' safety.
Other Cannabinoids Found in Delta 8
There are hundreds, if not thousands, of delta 8 THC formulas, with different cannabinoids, terpenes, and other ingredients that impact the effect profile of the final product.
Some forms focus only on delta 8 and use distillate that contains little to no other compounds. Some may blend delta 8 THC distillate with a full-spectrum or broad-spectrum hemp extract that contains a wide range of hemp-derived cannabinoids.
That means you can find CBD or even minor cannabinoids like CBG, CBC, and CBN. Many of these products also contain terpenes, the aromatic molecules found in hemp that offer their own health benefits and enhance the effects of the main cannabinoids.
Every delta 8 THC formula is unique and will contain a different amount and type of hemp-derived cannabinoids. Infusing other hemp compounds into delta 8 products improves their therapeutic properties while mitigating potentially unwanted reactions.
What Else Can You Find in Delta 8 Products?
There are many other ingredients you can find in delta 8 THC products. In many cases, for products like delta 8 gummies or vapes, these ingredients are used to change the appeal and flavor or to create different dosing patterns.
As with any wellness product, delta 8 THC extracts are also infused with potentially harmful ingredients. For example, they may come with dangerous solvent residue that hasn't been properly purged after extraction.
Other contaminants in delta 8 products include pesticides, herbicides, fungi, mycotoxins, and yeast.
Make sure to check what manufacturing methods the brand uses. The procedure should be run without these contaminants. To prove the potency and purity of their products, reputable brands test them in third-party laboratories a few times before they're ready for sale.
For example, brands like Area 52 and Finest Labs employ lab testing before the manufacturing process is started. This means analyzing the sample of hemp before it makes it to the extraction facility. Then, after the extraction, the raw extract is tested, and there's a third analysis once the whole formula is complete.
Doing so ensures high-quality, safe delta 8 THC products.
Where to Buy Federally Legal Delta 8 THC Products?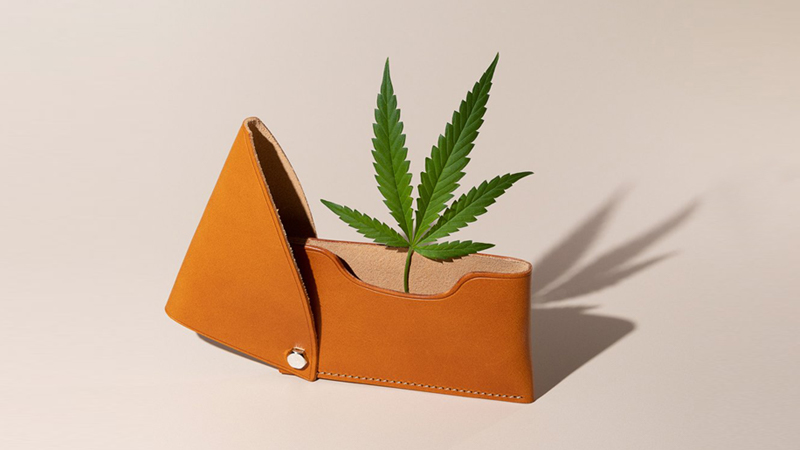 You have two options for getting legitimate, federally legal delta 8 THC products.
It's either your local hemp store or an online shop.
While shopping for delta 8 THC locally sounds like an easy game, there are certain culprits you should be aware of.
First of all, the delta 8 space is still relatively new and lacks regulations regarding the manufacturing and lab testing standards. It's difficult to find third-party lab results in a traditional shop because the owners don't usually care about them. They're just interested in selling a trending product to interested customers.
Then there's the price. Since local retailers need to pay the middleman their share and cover other operational costs, they need to elevate prices in order to still make a profit. The same products you can find online are often sold for two times that price in a local store.
Not to mention product diversity. Online stores offer a plethora of different formulas, strengths, sizes, and flavors, and the best part is that you don't need to leave your house to buy them.
You can browse all the goods in the comfort of your home — unrestricted by working hours.
Long story short, though buying delta 8 online sounds fun on the surface, it's better to wait the extra 2-3 days for delivery and enjoy lab-tested products that meet your expectations and the generally agreed safety standards.
Final Verdict: How Much THC is in Delta 8 THC Products?
The amount of THC in delta 8 products depends on the type of THC molecule you have in mind.
When it comes to delta 9 THC — the primary intoxicating ingredient in marijuana — it must be kept at or below 0.3% to keep such products federally legal. That's why most delta 8 extracts are made from hemp.
The only way to enjoy marijuana-derived products is to go to a state that has legalized marijuana for recreational use.
The levels of delta 8 THC vary greatly depending on the formula, extraction method, and additional ingredients.
If you're looking for the best deals on high-quality delta 8 with legally approved levels of delta 9 THC, we recommend finding a reputable online brand that provides batch-specific certificates of analysis. These documents are the only way to verify if you're buying a legitimate product.