Is Weed Legal in Mississippi? MS Cannabis Laws (June 2023)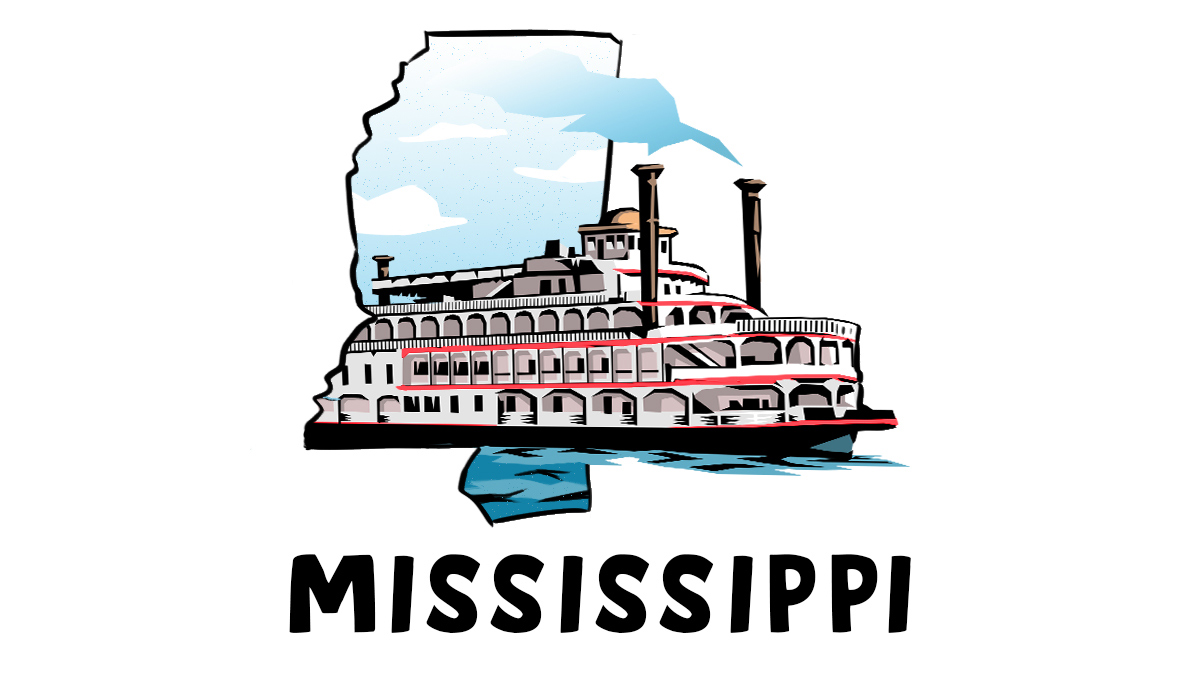 This article examines the legal status of marijuana in Mississippi, including escalating penalties for possession, legalization for medical purposes, public consumption, required medical conditions, and public availability of Delta 8 THC.
Is Weed Legal in Mississippi?
That depends on the use.
Medical marijuana was legalized in Mississippi in 2022, but for purely recreational use, weed is still illegal in the state.
However, a first-time possession offense of 30 grams or less of recreational marijuana has been decriminalized (a fine-only offense). This doesn't mean it's legal—the use and possession remain illegal but a conviction does not incur the possibility of a jail sentence.
Related: Where Is Cannabis Legalized?
Is Recreational Marijuana Legal in Mississippi?
No – but it's been partially decriminalized in Mississippi since 1978, with offenders being subject to a fine for possession of small amounts for a first offense.
Subsequent offenses are liable to a minimum of 5 days in jail and increasing fines, and possession of drug paraphernalia is liable to a jail term of 90 days.
Is Medical Marijuana Legal in Mississippi?
Yes, although not without controversy. Originally in 2014, a state law was passed allowing the use of cannabis oil (CBD) in the treatment of a certain type of epilepsy.
Then in 2020, following a referendum, a citizen-initiated law to legalize medical marijuana was passed by the state legislature, allowing citizens to buy up to 5 ounces of weed a month for medical use. This was overturned by the Supreme Court in May 2021, citing irregularities in the voting process.
Finally, in January 2022, the Mississippi Legislature approved the Mississippi Medical Cannabis Act (SB 2095), to restore the will of the voters and created a medical cannabis program. The bill was signed into law in February of that year by Gov. Tate Reeves (R).
Under the new law, patients are allowed to buy up to 3 ounces per month; taxes are also imposed on the production and sale of cannabis, and the law specifies that plants must be grown under controlled conditions indoors.
Penalties for Marijuana Possession in Mississippi
Weed for medical purposes may be legal for people who have a recognized medical condition and have an authorized medical card, but they have a monthly limit on how much they are allowed to buy, and if they exceed that, they can be subject to the same penalties as recreational users, which are as follows:
Possession of 30 grams or less: First offense, fine of $250; second offense, fine plus 5 to 60 days imprisonment; Third offense, fine up to $1,000, jail sentence up to 6 months
Over 30 grams to 250 grams: 1 to 3 years in jail, fine up to $1,000
250 grams to 1 kilogram: from 2 to 16 years in jail, fines up to $250,000
1 kilogram to 5 kg or more: from 6 to 30 years imprisonment, fines up to $1 million
Is Weed Decriminalized in Mississippi?
Yes, although partially. If you're caught for the first time with no more than 30 grams, you'll receive a ticket, but you won't be sentenced to prison.
What's the Future of Cannabis Legislation in Mississippi?
Currently, no legislation is pending to legalize marijuana in Mississippi on the ballot for 2023.
Initiative #77, Marijuana and Hemp Decriminalization [1], would legalize the use and possession of all marijuana, hemp, and cannabis products. It would also allow people to grow as many as 99 plants without a specific license for personal use, and release from prison anyone held on non-violent cannabis-related charges, also clearing their criminal records.
Some marijuana activists in Mississippi have been trying to promote a number of amendments to the constitution — but to no avail.
Delta-8 THC: A Better and Legal Alternative to Marijuana in Mississippi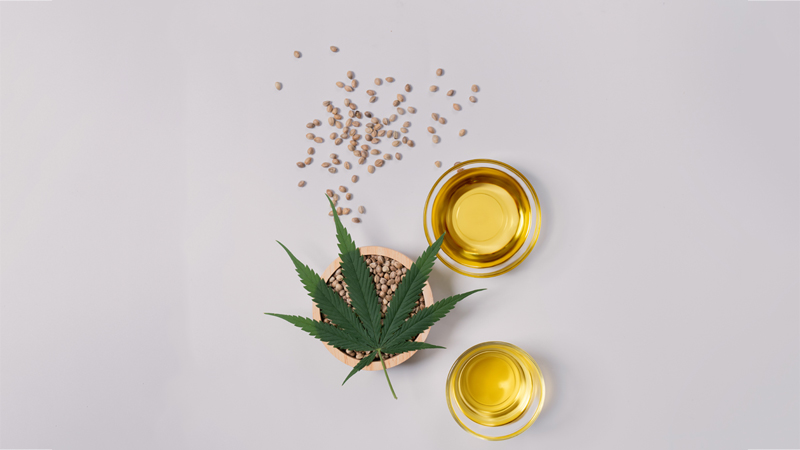 Marijuana remains illegal for recreational use in Mississippi — but not without a fight.
In the meantime, federally legal alternatives like hemp-derived delta-8 THC are making waves on the market.
Here's what delta-8 THC is and how it's different from delta-9 THC.
Delta-8 THC vs. Delta-9 THC
THC – technically Tetrahydrocannabinol – is the main psychoactive component of cannabis, the one that principally gives users the "high".
Delta 8 THC naturally occurs in cannabis and is slightly different from Delta 9 THC in its chemical structure. It has a double bond in the eighth carbon chain whereas Delta 9 THC has this bond at the ninth chain.
Chemical jargon aside, the main difference is that Delta 8 has about half the potency of Delta 9, meaning you'd need to consume twice the amount to experience the same intensity of high.
Cons of Delta-9 THC from Marijuana
THC in marijuana is a mild psychedelic with relaxing properties. It has a biphasic nature, which means that different doses can give opposite effects.
A low to moderate dose of Delta 9 THC may elevate your mood, ease stress, and anecdotally can boost your focus and creativity.
Larger amounts will alter your thinking patterns, and your perception of time, and cause euphoria, increased appetite, and either increased energy or sedation, depending on the strain
In most people, it produces an enjoyable high without unpleasant reactions.
However, people who are sensitive to Delta 9 THC find that larger doses will produce some unpleasant and uncomfortable side effects, such as:
Anxiety
Paranoia
Cold sweats
Dizziness
Confusion
Increased heart rate
Short-term memory problems
Effects & Benefits of Delta-8 THC
This is where Delta 8 brings the most benefits. Although it produces similar effects to Delta 9, it is only half as strong, giving a smooth "buzz" while not triggering unpleasant reactions. For this reason, many users call it "cannabis lite" or "diet weed".
People generally use delta-8 THC for:
Stress and anxiety
Depression
Appetite boost
Neuroprotection
Mood elevation
Nausea reduction
Pain relief
A caveat is that very little research has been carried out on Delta 8 and its long-term effects, and the FDA has already issued a warning that it has not been evaluated or approved, so any potential health risk is unknown.
Is Delta-8 THC Legal?
Another key difference is that while Delta 9 THC is prohibited in Mississippi, Delta 8 THC — although also technically illegal — is allowed for sale as vape pens..
What makes this possible is that the amount in a vape pen is less than one milliliter, and the statute defines a dosage unit as more than 1 milliliter. Mississippi Code 41-29-139 states that in order to charge someone with possession, law enforcement must demonstrate at least one dosage unit. Due to this legal technicality, it can be sold in vape shops without any problems.
Law enforcement officers in the past have tried sending Delta 8 THC vape pens for testing, but the laboratories refuse to test them because the contents are not defined as a dosage unit.
Related: Is Delta-8 THC Legal in Mississippi?
Where to Buy Delta 8 in Mississippi
Delta-8 THC is trending in Mississippi. You can find delta-8 in local stores, vape shops, specialized CBD stores, and even at gas stations.
However, if you're looking for the best deals on high-quality delta-8 products, the highest chances for success are with online shops.
Here's why.
Benefits of Buying Delta-8 Online
When you shop for delta-8 THC online, you can take advantage of:
Lower prices – not only are the baseline prices lower, but you can also use special discounts, reward programs, and subscription orders to save even more money on delta-8.
Greater product choice – you can browse through hundreds of products in the comfort of your home.
More transparency – reputable online vendors provide batch-specific certificates o analysis (CoAs) from third-party laboratories. You can further verify your potential vendor by reading user reviews on independent websites.
Fresher products – online stores don't keep their products on shelves for months before they're sold.
Let's see what options you have when it comes to buying delta-8 THC in Mississippi.
Best Online Delta-8 Vendors in Mississippi
Buying delta-8 THC is convenient but still requires a decent amount of time spent on research. Don't feel like combing through dozens of brands and reading every CoA you stumble across?
Here are our recommendations for the two leading brands in the delta-8 THC space.
1. Area 52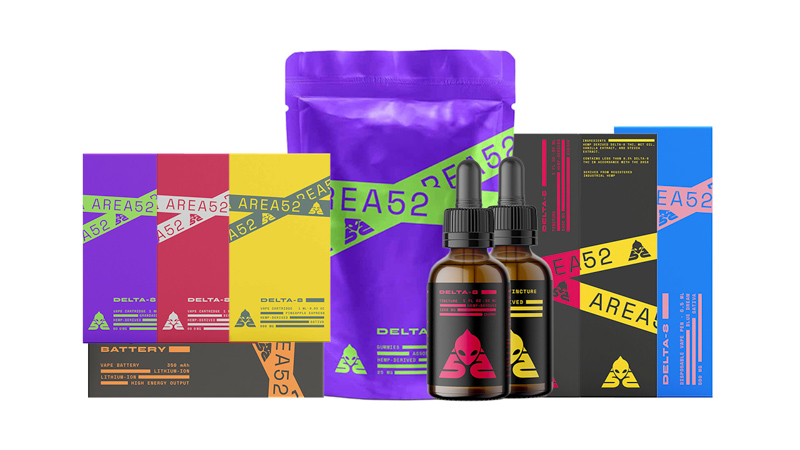 Get 15% off all Area 52 products. Use code "CFAH" at checkout.
This company is a true cannabinoid powerhouse, focusing on delta-8 THC extracts from pure distillate. You can choose from tinctures, gummies, vape carts, and delta-8-infused pre-rolled joints.
If you're just getting started, we'd recommend the tincture and gummies because they allow for precise dosing and you can control your intake of delta-8.
Delta-8 carts and pre-rolls are for more experienced users who know their tolerance to THC. If you have some experience with cannabis, you can personalize the effects by choosing either a Sativa, Hybrid, or Indica blend of terpenes.
On top of that, Area 52 offers a selection of "true full-spectrum" products, including CBD oil and gummies, delta-8 honey, energy gummies, sleep gummies, and immunity gummies.
All of Area 52 products are thoroughly tested in an ISO-certified laboratory for potency and contaminants.
2. Finest Labs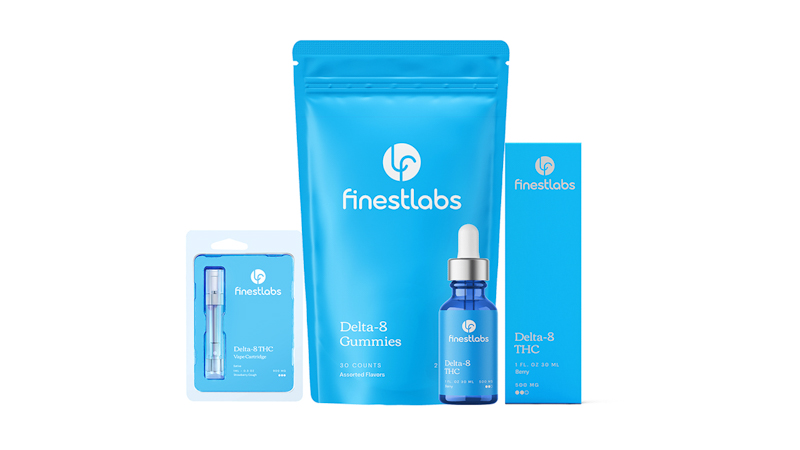 Finest Labs has a scientific approach to cannabinoids and is working hard to destigmatize cannabis and make it a part of people's wellness routine.
This brand offers fewer product than Area 52, but make no mistake — these formulas are well-thought-out and crafted with high-quality ingredients.
You can choose between a low-potency tincture and high-strength gummies. The tincture contains 15 mg delta-8 per serving, so it's better suited for beginners. The gummies, on the other hand, pack a greater punch, with 25 mg per piece; they come in a medley of delicious strawberry flavors.
Finest Labs also sells botanical terpenes, offering over 30 blends that recreate the aromas and flavors of various cannabis strains, including Indica, Sativa, and Hybrid.
FAQs
Who can use medical marijuana in Mississippi?
Any Mississippi resident who is at least 18 years old with a qualifying medical condition may apply for an electronic ID card. Those between the ages of 18 to 25 require a diagnosis from at least two certified medical practitioners, one of which should be a general physician or an osteopathic specialist.
There is an extensive list of medical conditions that qualify for the medical cannabis program, including the following (the complete list of conditions and treatments is available on the MSDH website – https://msdh.ms.gov/page/30,24802,425.html.) [2]
Cancer (all types)
Parkinson's disease
Huntington's disease
muscular dystrophy
human immunodeficiency virus (HIV)
acquired immune deficiency syndrome (AIDS)
hepatitis
sickle-cell anemia
Alzheimer's disease
post-traumatic stress disorder (PTSD)
autism
diabetic/peripheral neuropathy
spinal cord disease or severe injury
chronic pain
severe or intractable nausea
seizures
severe and persistent muscle spasms including, but not limited to, that characteristic of multiple sclerosis
Can you grow marijuana in Mississippi?
Currently, it is illegal to grow marijuana plants for home use, even with a medical card. However, pending legislation (Bill 1309) would allow medical users to grow up to 6 plants at one time for their own use.
Can you smoke weed in Public?
No, you can do it only in your own home. Smoking medical marijuana and consumption of any cannabis-related product is illegal in public, even with a medical ID card, and those doing so can still be arrested and fined.
Can you travel with marijuana in Mississippi?
If you're a medical marijuana patient, you're allowed to carry your medicine in the car, provided that you keep them in a closed container and away from the driver's reach.
Traveling with medical marijuana out of the state is illegal; it would be treated as drug trafficking if you tried to take cannabis on the plane.
Is buying weed online an option in Mississippi?
No, you can't buy marijuana online in Mississippi; you must go to a dispensary and make a purchase in person.
Is CBD oil from hemp legal in Mississippi?
Yes, Mississippi allows hemp-derived CBD oil and other CBD supplements under the 2018 Farm Bill. Federal regulations state that hemp derivatives must contain no more than 0.3% delta-9 THC on a dry-weight basis to be considered legal.
You can find CBD products from hemp in Mississippi's local CBD stores and online.
Buying Weed in Mississippi: the Bottom Line
Currently, you can purchase marijuana in Mississippi only if you have a medical marijuana card. However, there is a growing movement to legalize recreational cannabis, not only in Mississippi but in most states of the US. So far, 21 states have enacted laws to legalize the possession and use of such products.
As a first step, possession has been decriminalized for small amounts, and although the stated penalties for larger amounts or subsequent offenses are severe, law enforcement seems a little lenient, especially for non-violent offenses, with probation usually substituted for prison terms.
So recreational smokers and users are watching the latest trends, in the hope that lawmakers in Mississippi will see which way most other states are heading — and soon follow suit.