What You Need to Know About Your Health Insurance Policy
Trudy Lieberman | October 29, 2010
Federal and state government officials and their opponents in the insurance industry have been busy as beavers these days chewing on that perennially vexing problem: how to disclose insurance information so consumers will be wise shoppers. Since we have a market-based model of health insurance, that's not a frivolous question. What works best, what doesn't, and what do consumers acting as shoppers really care about? I would argue that consumers may need one kind of information when they are shopping and presume they will never need care and very different kinds of information when they are seriously ill patients. But it doesn't seem like the beavers are going to go there.
A few weeks ago I came across a report discussing something called the ERISA Advisory Council, which was tasked with creating recommendations for summaries of employer-provided health insurance benefits. The group heard from various witnesses such as representatives from Adventist HealthCare who told them that consumers don't understand very much.' The public understands a co-pay, but not a deductible, coinsurance or health care reimbursement accounts. That's bad. Furthermore, the folks from Adventist said that to many, health insurance means free health care. Equally bad. Buck Consultants, a benefits consulting outfit, suggested that businesses with limited resources can use low-tech approaches to health literacy. One of Buck's clients successfully used something called Stall Talk, a program consisting of one-page messages from the human resources department taped to the walls of toilet stalls.' How many workers want to learn about deductibles when they are using the john?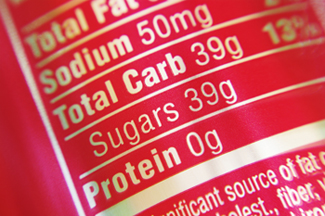 Another recommendation may actually have far-reaching effects on what information consumers will eventually receive. The ERISA council wants employers and insurers to have maximum flexibility in distributing the four-page summary of their health benefits that the new health reform law requires. Maximum flexibility usually means letting them do as they please, never mind what might be best for consumers.
Recommendations for that summary document has taken up 65 hours of conference calls among state insurance regulators, consumer advocates and insurance reps so far. Every term in the proposed four-pager has been fought over like the Germans and the French squabbling over Alsace-Lorraine. How to define emergency care, how to describe a premium, how to define a deductible'is it applied annually or yearly? The document would also tell consumers how much they would pay out-of-pocket for such services as emergency room use and hospital stays.' Knowing how you will be on the hook for is important especially because employers are now shoving more costs onto their workers. Insurance just isn't paying as much as it once did.
And there have been fights over when to show buyers the document. Consumers want it delivered when someone is shopping; the industry wants to hand it out later, perhaps after the customer has plunked down some money. That's not shocking: What insurance company or its agents would want people to learn crucial information that might scotch a sale? Insurers argue that if consumers got the document too early, the shopping process would become too cumbersome.
The document apparently aims to be like labeling for canned peas. These documents, if the federal government adopts them, will eventually be like the food labels that we see with standard terms that consumers can understand when making decisions about what to purchase, Maine Insurance Superintendant Mila Kofman told Politico, the Washington online publication that has closely followed the back story of disclosure. Eventually, consumers will become much smarter shoppers, she said.
The question still remains whether consumers want to shop for insurance like canned vegetables. Time will tell.
But all this in-fighting is an ominous sign to an old consumer hand like me, who has seen disclosures watered down and rendered useless by industry maneuvers and belittled by sellers who steer buyers away from them. Consider what happened to the granddaddy of disclosures required by the Truth-in-Lending Act. That landmark law aimed to give consumers a uniform basis for comparing the cost of credit. But over the years regulators let lenders exclude from the finance charge amounts that would have previously been considered interest. Apples-to-apples comparisons became impossible since annual percentage rates no longer meant the same thing.
Several years ago in Florida, after much pushback from health insurers, the state finally passed a law requiring carriers to disclose to consumers that policies issued by out-of-state insurers did not have to comply with the state's tougher consumer protection laws. Disclosures had little impact. John Sinibaldi, an agent from Seminole, Fla. told me that his fellow agents tell people don't worry about that language. It doesn't mean much. It really hasn't caused consumers to run screaming from the room.