Turning 65: Finding a Prescription Drug Plan
Trudy Lieberman | May 23, 2011
This is the fourth in a series of posts that examine the process of signing up for Medicare, navigating its rules, choosing supplemental coverage and planning for health care in a program with a very uncertain future.'
If I were to choose a Medigap policy to supplement my basic Medicare coverage, I would still have to buy a separate plan for prescription drugs, since Medigap sellers can't include drug benefits in those policies. In its effort to expand the market for private insurers, Congress wanted to keep the drug benefit separate. That way more sellers could offer more products. And offer more products they do so many of them that it's nearly impossible to weigh all the variables and pick the right one, given that your prescription needs can change during the year. In January, you might take only one medication or perhaps none. In December, you might need several for a newly discovered disease. So right off the bat, it's impossible to assess your risks and needs. Still, I gave it a shot by using the shopping tools Medicare provides.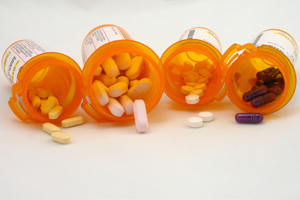 The first thing was to figure out the retail cost of the drugs I currently take. I have always had super drug coverage, so it was shocking to learn that my drugs would cost $3,131 if I had to pay out of pocket. From interviewing seniors over the years, I know they can be paying four or five times that amount to cover multiple or even more costly medications. Armed with that information, I began the selection process by looking at Medicare's handbook Medicare & You for initial guidance, noting that there were 33 stand-alone drug plans I could choose from in New York City.
How to pick one, though? I called 1-800-Medicare and got nowhere. It took four minutes to make an electronic operator understand what my Medicare number was. Once we got through that, the digits aligned, and I was informed that I had not chosen a drug benefit and needed to enroll in one or face a penalty. I knew that; I just wanted someone to answer three questions. Finally, the electronic voice said I could say agent, and someone would help me. I did and was told I had to wait ten minutes. I hung up and called the Medicare Rights Center in New York City, a non-profit organization that's supposed to help seniors through this selection morass.
I once served on the board of directors for this Center and thought I knew how it worked. But the help I got was disappointing. How do I make a choice, I asked. Any senior might ask the same question. The counselor asked if I had access to the Internet and directed me to go to Medicare.gov and enter the requested information. 'They will give you a few options, he said. But how do I choose among those options, I wanted to know. Make sure the plan covers your most important drugs and of course, the cost of the plan the monthly premium may be a factor, he advised.' Duh! I thought. I pressed: Was there anything else that I should consider? Yes, he said, don't enroll in a plan on the Internet. It's best to call Medicare directly. Sometimes it doesn't go through (presumably the application), and you think you're enrolled but you're not. It's best to speak to a live person at Medicare. After all the trouble I had reaching a live person, that advice hardly seems realistic.
Having struck out with the help lines, I examined the handbook once again trying to find a suitable choice among the 30-some offerings displayed. The first thing I noticed was a string of stars after each plan'a satisfaction rating determined by Medicare.' But what did satisfaction mean? Did people complain if they had to pay too much out of pocket? Did the pharmacy give them a hard time because of restrictions placed by the insurer? Did they have to wait more than an hour to fill a prescription? The broad term 'member satisfaction' was too vague for perfect decision-making so I asked the counselor at the Medicare Rights Center what it was. He told me he didn't know and had to ask a colleague. Finally, he said the stars are ratings by Medicare as far as complaints or grievances, or from beneficiary surveys. "The more stars, the better the plan.'' I got that.
Most of the plans rated two or three stars; a few got only one not a great endorsement of quality even if I wasn't quite sure what it was. So I looked at the two-star, four-star and five-star plans. Two of the five-star plans had deductibles of $310. One had a deductible of $100, but a higher premium'a common trade-off in this business. They all had coinsurance of 25 percent of the drug bill, but what did it apply to? The four-star plans had lower deductibles. One from First United American had a $110 deductible for some drugs and a premium of $49.80. The handbook said to call the plan. Just what I wanted, another phone call! The UnitedHealthcare/AARP four-star plan had a slightly cheaper monthly premium, $38.60, and no deductible applied to any drugs. One would require me to pay 33 percent of a drug bill; the other 30 percent. Again it wasn't clear what that meant. The Medicare handbook didn't say, but a sales brochure from UnitedHealthcare did. It would apply to specialty tier drugs unique and very expensive medications. I don't take any of those. Seniors pay one way or another through a combination of higher or lower premiums, deductibles, copays and coinsurance.' So the UnitedHealthcare/AARP plans looked like winners. The fact that they had no deductible also made them appealing.
My shopping experience would not be complete unless I consulted Medicare.gov and went through the four steps of selecting a drug plan. At first, the process seemed pretty straightforward. I entered some basic information like the kind of Medicare I had, listed my three medications and selected the neighborhood pharmacy I use. Someone who takes lots of drugs could find it frustrating to gather all the prescriptions and enter the dosage and quantities before the website times out I had to try a couple of times to get it right. Then came the comparison step, a frustrating and practically useless exercise. The website said I had 30 plans to choose from, but it seemed like they weren't the same as the ones in the handbook. The website listed a Medco plan with four and a half stars. The handbook showed only three stars for Medco plans. I was growing suspicious of the website information.
The compare plans section provided a lot of data monthly premiums, deductibles, copayments, estimated health and drug costs, and the estimated annual retail cost of my drugs. I presumed they were using retail prices that the pharmacy I listed was charging. But the numbers did not match those that the pharmacy gave me for the drugs. The pharmacy said that my drugs would cost $3,131, but Medicare.gov gave me totals in the $1,200 to $1,400 range for some of the options. I did discover a note that said costs may be different depending on the amount of the Part B premium and any Part D penalties. Maybe that was the difference. At this point, I lost patience, especially since trying to print lots of pages and comparing zillions of numbers was really hard. In the end, I didn't trust the website information, and if I were to choose a stand-alone plan, I would probably pick one of the AARP offerings. The three-star plan was more comprehensive than the one with four stars, and knowing that I don't like risk, I would probably choose it. The sales brochure was clear and told me what I needed to know.
The next task for me to cover Medicare's gaps was to examine Medicare Advantage plans, which would put my coverage totally in the hands of private insurers, not the government. More on Medicare Advantage in an upcoming post.