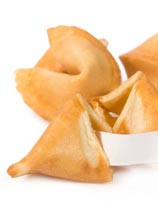 "I have been treated for five different cancer diagnoses. Some would call me a survivor. I call me lucky," observes CFAH President Jessie Gruman. Jessie recently released a series of posts on What I Wish I'd Known Earlier About Cancer Survivorship, lessons learned over the years about the unique needs and responsibilities of those who have been diagnosed and treated for cancer. Here are some thoughts from other survivors:
In Skin in the Game, patient advocate and health care writer Eve Harris says, "Cancer changed my life, but it doesn't define it – please don't call me a survivor." Instead, she says, "What I am is eight and a half years post-breast cancer with no evidence of disease. My prognosis is good. I feel healthy and my care providers seem to agree I'm in good shape."
"For millions of cancer survivors, while each day is special, some days are anxiety-producing. For me it's when I have a strange ache or pain. I rarely tell Esther, but I worry. For almost everyone it's on days when we are having a 'checkup.' The worry is, is this the day another shoe will drop?" Andrew Schorr, a patient advocate who was diagnosed with chronic lymphocytic leukemia in 1996, recalls his fears post-cancer treatment in Cancer Survivorship and Fear.
Susan Zager, founder of Advocates for Breast Cancer, describes her lingering apprehensiveness in My Life Will Never Be Normal: "While I am thrilled that I currently have no evidence of disease, I am concerned that those with metastatic breast cancer have sometimes been lost in the sea of pink survivors. I was prescribed tamoxifen after my cancer recurred five years ago (and have tolerated the drug), but I live with the knowledge that my cancer could eventually become metastatic."