Low Premiums, Narrow Networks and the Ideal of Consumer Choice
Trudy Lieberman | September 18, 2013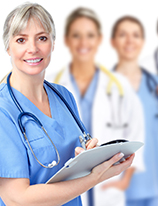 We keep talking about consumer choice in health care. Well, the politicians do, the sellers of medical products do, hospitals pushing the latest technology do and number crunchers advocating quality do. Choice is ingrained in the American psyche.
We want to have choices about the health care we get and who provides it. Many of us think we have that now. However, for those who must shop in the new insurance exchanges created by the Affordable Care Act, it looks like their choice of providers is becoming more limited. Having access to a wide selection of doctors and hospitals has become another casualty of Obamacare. For millions buying health insurance from an exchange, choice may be more illusory than real.
On Tuesday, the White House PR machine retweeted what it called "great news: Nearly 6 in 10 uninsured can #GetCovered for $100/month or less next year." What a deal! Bargain basement insurance in an age when the average cost of good family coverage offered by employers to their workers is more than $16,000 a year?
These rock-bottom premiums come at a price — a steep one if you want to pick your own physician or go a specialized hospital for, say, eye surgery or burn treatment or to a Level 1 trauma center if you're in an auto accident. Such places may be off limits if you buy certain policies in your state shopping exchange. You might say it's the price you pay for getting a cheapie policy, the kind the White House is trumpeting in advance of the start of Obamacare's open enrollment period this October 1st.
For months, actuaries working for consulting firms that in turn work for insurance companies have warned about the narrow network problem. Insurers don't know what their experience will be when very sick people — now excluded from buying insurance in the so-called individual market — are able to get coverage. To protect themselves, insurers are trying to entice young, healthy people (especially men) with low premiums. Having lots of young, healthy people in the mix will balance the medical costs incurred by older, sicker people who will be in the insurers' risk pools. Carriers with the lowest prices for coverage will also be able to grab market share — the name of the game in any business.
To do all this, insurers have to negotiate deep discounts from hospitals and doctors for their services so that they can pass the savings on to potential customers. However, not all providers will agree to lower prices for the care they provide, and, as a result, insurers eliminate them from their networks. So policyholders get low-cost insurance but a limited selection of docs and hospitals in return.
Just how limited? The Los Angeles Times has investigated how limited such networks will be and found that some insurers are indeed offering very restricted choices. In Southern California, for example, Health Net offers the lowest monthly premiums — as much as $100 less than the closest competitor in some cases. In Los Angeles County, the carrier offers a choice of only 2,316 primary care doctors and specialists, less than one third of the number of doctors Health Net offers to workers who have employer plans. In defense of its practice, Health Net said price matters more than choice to uninsured people and that its narrow network was built to serve "value seekers."
In insurance you get what you pay for, and this new arrangement could move America further along its path to a two-tiered health care system: more choices and care for those with money and fewer choices and maybe less care for those without. Will the value seekers be hurt? Time will tell. The sales pitch for signing up leaves out too many details that may be important to quality care down the road. Wasn't that what Obamacare was supposed to bring?