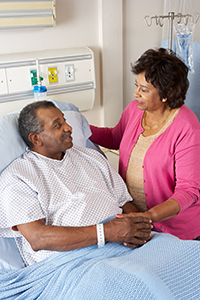 A new report on the rate of medical errors in Minnesota has left state hospital leaders and health care providers frustrated: 75 hospitals documented 314 errors last year, resulting in 14 deaths and 89 severe injuries. In 2011, Minnesota officials reported 316 errors with five related deaths. Despite concerted efforts and hospital reforms aimed at reducing preventable errors, the frequency has not declined. To reduce wrong site surgical errors for example, surgical teams now have mandatory "time-outs" when they are supposed to verify the procedure and the patient. But, Lawrence Massa of the Minnesota Hospital Association notes, "The fact that you did the time-out doesn't tell us the quality of how that was done."
George Lundberg, editor-at-large of the health news site MedPage Today, believes that to improve patient safety we must embrace three strategies : create methods for objective evaluation, make a commitment to quality, and recognize that clinicians are imperfect (or, as the IOM put it in their landmark 1999 report, To Err is Human). He also supports programs that encourage patients to report when things don't happen as they should as a means to better track the frequency of errors. "This is one more process piece," he writes, "that could help begin to turn this large, recalcitrant, omnipresent problem around."
The Agency of Healthcare Quality and Research (AHRQ) has proposed offering a system for the public to report concerns and medical errors to the federal government. The government's draft questionnaire could be filled out online by patients and/or caregivers or over the phone to report medical mistakes and unsafe practices. It might not be a perfect mechanism – what a patient perceives as an adverse event, a doctor may believe is a routine part of treatment – but it's certainly a start.
Dr. Jonathan Welch's story in the December 2012 issue of Health Affairs illustrates just how difficult it can be to ensure our loved ones are protected and receive the best medical care. Jonathan tried repeatedly throughout his mother's hospitalization to get her the urgent treatment for sepsis that, as a doctor, he knew she needed. Jonathan writes, "In the midst of grieving and preparing for my mom's funeral, I was also lost in a haze of disbelief. I didn't understand what had happened. Why had so many things gone wrong?"
Jessie Gruman, President and Founder of CFAH, wonders, "Why do [we] remain silent in the face of these many injuries and deaths, despite our own risk and the constant media coverage about both individual cases and aggregate statistics?" The response by patient activists to the AIDS crisis in the 70s and 80s shows that the public is capable of mobilizing to great effect. Given that preventable medical errors are occurring with such alarming frequency, Jessie's post, Medical Errors: Will We Act Up? Fight Back? leaves us with this final challenge: "Are you outraged? If not, why?"