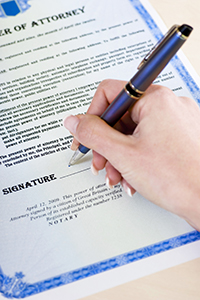 In Courage to Care for the Dying: The Importance of the Art of Palliative "Caring", Dr. Kevin Campbell believes that part of the reason it can be difficult for doctors to provide good palliative care is that very few residency programs have standardized palliative care training. Instead, most health care providers are focused on life and healing, not death and dying. While this is understandable – we want our doctors to help us live long and well – Dr. Campbell says, "It is our duty to guide our patients as comfortably and gracefully through the process of death and dying as well."
Dr. John Schumann at GlassHospital offers one example where clinicians were divided on palliative vs curative care: a 94-year-old woman with advanced Alzheimer's who had broken both her collarbone and hip. When discussing with the woman's son (who was power-of-attorney for her health care) whether or not his mother should have surgery to repair her hip, Dr. Schumann says her son was crystal clear: "She wouldn't want surgery." Though the family had reached consensus, things took a wrong turn (caution – strong language ahead) after Dr. Schumann left for the evening.
Unfortunately, even if you or your loved one has their advanced directives in order, it's not always easy to ensure they are carried out. On the Costs of Care blog, James Bliwas describes the maddening experience he had when seeking payment for his sister's "one, overriding wish" for at-home palliative care. Deriding the insurance company for being penny wise and pound foolish, James says, "[The HMO] was willing to pay up to one hundred thousand dollars for her to die in a hospital…but it wouldn't cover a couple thousand for daily home care so she could die peacefully in her own bed."
The folks behind the GeriPal blog are aiming to make this overall process easier for people by launching their new website PREPARE: "We, the healthcare establishment, admonish people to do advance care planning…What we often don't do well is to teach people HOW."
The Center for Advancing Health also has a number of resources to help with end-of-life planning. We hope you find them useful: