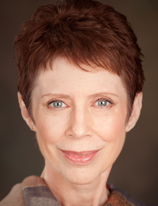 The Center for Advancing Health's board of trustees and staff hosted a reception this past Thursday, October 9, in honor of Jessie Gruman, CFAH's founder and president until her death on July 14. Speakers included Judith Miller Jones, MA, director of the National Health Policy Forum at George Washington University; Douglas Kamerow, MD, senior scholar in residence at the Robert Graham Center for Policy Studies in Primary Care and Family Medicine; and Virginia Sloan, president and founder of the Constitution Project and Jessie's sister-in-law. Other family members and guests also offered touching remembrances of Jessie. The full program can be viewed here.
Below is a reprint of the testimonial by Judith Miller Jones, who said of the reception: "What a broad assemblage it was, yet another testament to Jessie's reach." Additional tributes written in memory of Jessie can be viewed here.
So much has already been written and said about our dear friend and colleague, Jessie Gruman. She was a very special person. But not all of us, I suspect, knew her the same way. So permit me to capture some enduring qualities and in that way share what I believe has made us all stronger and better people for knowing Jessie.
My introduction to Jessie was quite a while back, when a mutual friend suggested Jessie as a trusted resource on topics then emerging in policy discussions related to patient-centered care and patient engagement. This person cautioned, however, that Jessie was really smart, in fact "scary smart"; we should be prepared to use her time wisely or risk losing such any such chance in the future. It was with some nervousness then that I first met Jessie in person. It didn't take long to recognize what a font of knowledge she was – and also how penetrating and thoughtful. But like many, I was disarmed by her charm. And it was obvious Jessie wanted to be helpful, a characteristic that surely endeared her to many in this room today. Whenever asked, she was there to assist.
Thinking about Jessie and how our relationship matured, I am struck by the way Jessie's interests and abilities to face illness without rancor or self-pity came to fruition in her work at the Center for Advancing Health. Both "the corporate Jessie" and "the personal Jessie" encouraged people to see the patient's role in more nuanced ways. How did this happen? I believe Jessie was at her core a wonderful mix of scientist and nerd, teacher and coach or mentor.
In the early years when we began working together, Jessie was troubled by the confusion and difficulties that most patients or their caregivers face when trying to assimilate new health research findings and sort out the evidence. Motivated by this concern, the Center focused its attention on translating peer-reviewed research and evidence reviews for the media and the public, allowing others to do what Jessie did as a matter of habit. Scientific in her approach, she was able to look at data and how information was presented in ways that expose statistical bias or errors, and also faulty reasoning. Jessie was a debunker of the best sort.
But earlier than most, Jessie recognized that disseminating more accurate information would not help much if people did not know how to use it or were not able to act on that knowledge. This was the impetus for her studies on how patients approach their interactions with care professionals or the system in general. And from that contextual understanding she became our teacher, looking to help folks appreciate both the responsibilities and the opportunities of being a more informed and active participant in their health and health care.
Jessie's forte was forming strong and lasting relationships. Whether you knew her primarily as a colleague, a coach or a treasured friend, I think all of us found Jessie to be a great listener. You could let your hair down with Jessie; you could even gossip or gripe. But you knew she'd keep your thoughts to herself, and that she would both understand and arm you with new perspective. Invariably, I would come away from our conversations having learned some things and also feeling better somehow. Others have said much the same, especially those on their own journeys of illness and caregiving.
This ability to listen was surely helpful one-on-one. But it also, I believe, contributed to Jessie's success by strengthening her respect for the differences among us. All too well, Jessie understood that not every patient has the strong support of a loving and knowledgeable husband like Richard, much less the kind of oomph she displayed through multiple bouts of illness and her times of "living sickishly." Appreciating these differences, Jessie the coach and friend was able to speak eloquently on behalf of so many; some people she knew well, others not at all. Through her columns and her talks before hundreds of audiences, Jessie provided incredibly valuable insights and much impetus to the fields of informed decision-making and participatory medicine.
In one of our last times together, I asked Jessie if she knew how many lives she had touched and especially how deeply she had affected her friends. That cute Cheshire cat smile came to her face. But rather than answering directly, she turned the conversation to a theme we discussed often. It was the joy each of us had found in building on relationships in our personal lives and also professionally. The starting point was family and often we would talk about our wonderful husbands; the one regret we had was that they did not have an opportunity to become friends, too. We also talked about careers and our luck in having jobs that allowed so much intellectual networking and professional fulfillment. Yes, there were dark moments and inconveniences like having to raise money. But facing them together, often over lunch or a glass of wine, we learned to endure and even laugh at these things. At the end of this interchange, Jessie smiled broadly and said, "Never forget, I've had a wonderful ride." I share that admonition with you now in the spirit of Jessie's love and deep appreciation for all the good things that came her way, and especially for the good people like you that she enjoyed so much and valued so deeply.