Amy Berman and Health Affairs Remember Jessie Gruman
Amy Berman | August 18, 2014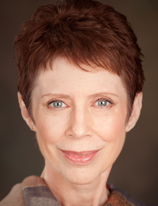 Jessie Gruman, founding president of the Center for Advancing Health, died on July 14 after a fifth bout with cancer. Jessie was a hero to patients, families, and health care providers for her selfless work to help people better understand their role and responsibilities in supporting their own health.
Jessie was an extraordinary soul and a pioneering activist in the person-centered care movement. She used her personal experience with illness to inspire a life's work aimed at developing practical resources that support people's engagement with their health care. She improved care and improved lives.
Jessie was first diagnosed with cancer at the age of twenty. She was thrown into a world that spoke in a foreign tongue: "medicalese." She was expected to self-administer a complex medication regime, which she openly admits she sometimes skipped. Jessie described the hard-working health care professionals who fought to make her better all relying on her, a scared 20-year-old, to understand what they said and implement their plan. She realized the enormous power of people who are engaged in their own health, while also recognizing the challenges to such engagement.
For most, living with serious illness is a singular task that can be all-consuming. Endless medical appointments. Good days. Bad days. Not so for Jessie. She drew from the experience of her illness and interactions with health care delivery. She amassed a unique and powerful set of insights into the needs of people and families as they interact with health care providers...
Jessie Gruman's legacy is indelible. She has forever changed the way that people like me interact with our providers. She has changed our expectations around good communication and receptivity to our questions and has established both a norm and evidence for listening to patients and families... continue reading the full post at Health Affairs