Backlash Against Narrow Provider Networks Begins
Trudy Lieberman | February 18, 2014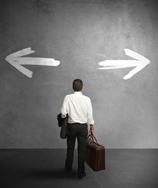 In Saturday's Republican weekly address, Florida Congressman Tom Rooney injected patient backlash against narrow provider networks into the coming midterm election campaign. "In Florida's heartland, seniors are now forced to drive an hour or more just to see a primary care doctor, let alone a specialist. And across the country, millions of seniors are now paying more money for fewer choices, less access and far less peace of mind," Rooney told his listeners.
Seniors are starting to realize that fewer doctors and hospitals may be available to them if they select a Medicare Advantage plan to cover the benefit gaps in Medicare, and what's more, the doctors and hospitals they prefer are often not among the remaining providers.
Beginning last summer, as I wrote in this space, some insurance companies and actuaries who design policies and determine premiums warned that limited provider networks would also be included in the new health insurance policies offered by state insurance shopping exchanges. The idea behind restricting choice of doctors and hospitals was to offer policies with low premiums as a way to entice new health insurance customers. If providers agreed to offer their services for low prices (in theory, at least), insurers would pass those savings on to policyholders in the form of lower premiums. It was a way to control the price of health care, American style. If enough providers gave discounts on their services, maybe, just maybe, the U.S. health care tab wouldn't climb so high.
There was just one problem: Consumers still want to choose their doctors, and they are particularly annoyed when a carrier drops physicians, especially in the midst of treatment or when someone is planning to have an operation performed by a trusted provider. I wouldn't be too happy if I learned a month before cataract surgery that I had to shop around for another eye surgeon because the one I liked and had confidence in was no longer in my health plan.
Those are the kinds of stories Medicare beneficiaries told Congressman Rooney.
In the beginning of December, Kaiser Health News reported that UnitedHealthcare, the biggest seller of Medicare Advantage plans, thanks to its endorsement from the AARP, is reducing the size of its national network of doctors and hospitals by 10 to 15 percent by the end of this year. The carrier says that although policyholders will find it painful to lose their doctors, smaller networks will lead to better patient care because insurers can work more closely with physicians. That's the kind of talk we heard from HMOs twenty years ago as they tried to justify smaller networks on the basis of better quality.
This narrow network problem circles back to fundamental questions about what we want our health care system to do. For years we've heard about the importance of continuity of care. There's little of that when you find out your doctor is no longer in your network and you have to find a new one in the middle of some treatment. What about the costs for repeating any tests you might need?
We can't solve those contradictions at the moment, and there's limited advice coming from Washington for patients losing their doctors.
According to an Obama administration memo, consumers who bought exchange policies can "move to a plan with a more inclusive provider network" before March 31 when the first open enrollment period closes. But those who switch must stay with the same insurer in the same coverage tier. Someone who has a silver plan with a limited network can look only for another silver plan with a wider group of providers but can't choose a gold plan with a larger network. As the Washington Post reported, administration officials had not decided when they were going to announce this change to the public.
Seniors and disabled people with Medicare Advantage plans have few options as well. They are locked into the plan they chose and the plan's network until next fall's open enrollment. People who have turned 65 and are eligible for Part A (hospital coverage) and have chosen a Medicare Advantage plan have a year to test drive the product and switch plans if they don't like it. And those who have dropped a traditional Medigap policy to buy a Medicare Advantage plan also have – for the first time – a year to see if they like the plan and can switch out of it if they don't.
Do many consumers do this? "No," says Bonnie Burns, a training and policy specialist with California Health Advocates. "Most people don't know about these options."
Finding good health care and making the most of it just keeps getting harder and harder to do.