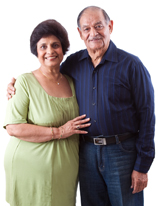 I don't know if it's growing older, or New England winters, or the meds I take, or watching Homeland and Downton Abbey in the same week – but my memory isn't as crisp as it used to be.

When I was doing my psych internships, I had to write up (wait a minute, I'll remember what it used to be called... oh yeah...) progress notes on each session with my clients. Progress notes were verbatim captures of what was said during the entire hour, by the client and by me. These were then used in supervision to help me understand in deeper, more psychologically correct ways what was going on for the client and for me. Back then, I could remember just about everything I said and he or she said.

This activity even helped sharpen my memory for decades. I could remember conversations, titles and the storylines of books and movies, shopping lists, and jokes.

Now, if I'm lucky, I can remember the punchline of a joke and work my way backwards to reconstruct the lead-in to the punchline. This does not make me particularly funny.

It gets even trickier when medications enter the picture. I take six different prescribed medications and a handful of vitamins and herbal supplements. Some have to be taken with food, some without. Some have to be taken in a particular sequence, not near others. And I have to space the meds out evenly throughout the day so I get good pain coverage.

I used to scratch my head several times a day trying to remember if I'd taken the 1 p.m. dose, or forgot it, and should I double up on the 4 p.m. dose.

My partner, Richard, who is a scientist and engineer, must solve problems. He has become part of my cerebral cortex. He comes with me to appointments with new doctors and takes notes on his iPad. He keeps track of how I'm doing (sometimes through his memory and sometimes through a spreadsheet) so we can provide doctors with an accurate accounting of my symptoms.

But the best solution he came up with was to program my cell phone so that I get a text message whenever it is time to take a medication. He also suggested that once I take the medication on time, I delete the text message so I know I've indeed taken the med.

Now, I remember things for him too. Particularly when it comes to the location of objects – like keys, cell phone, checkbook, passport and runaway socks (this is what we call single socks that mysteriously disappear).

It's actually a great comfort to be able to lean on each other in this way. My partner, my memory.

Do you and your significant other remember things for each other? What sorts of things? Is this helpful, or annoying?
This post originally appeared on Barbara's blog, In Sickness as in Health, on March 8, 2014.