Preventing Medical Harm: Alyssa's Story
David Mayer | May 29, 2014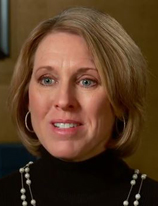 Hero – a remarkably brave person; somebody who commits an act of remarkable bravery or who has shown an admirable quality such as great courage or strength of character especially under difficult circumstances; somebody admired.
Carole Hemmelgarn is a hero.
In the video that follows, Carole poignantly shares her daughter Alyssa's story, and why their family's loss has been the driving force behind the change Carole is fighting for: the delivery of safer care for all patients and families. Every person lost to preventable medical harm is a tremendous loss. Carole and other courageous heroes like her, including Patty and David Skolnik, Helen Haskell, Victoria and Armando Nahum, and Sorrel King, give their time, their hearts and their stories so we never forget that these unfortunate events are not just statistics.
They are my heroes.
This post originally appeared on the Educate the Young blog on March 3, 2014.