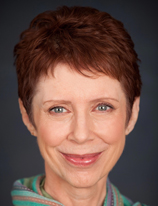 I recently wrote about how common it is for those who work in and deliver health care – physicians, nurses, clinics and hospitals – to overestimate our knowledge about our bodies, our illnesses and how the health care system works. This overestimation of our familiarity happens with even the most seemingly simple and straightforward aspects of care. Such as: Who is the nurse practitioner? Where is Dr. X's office? When is "soon"? Why are you recommending this test?
To help people find good health care and make the most of it, CFAH has created a library of Be a Prepared Patient tips and resources including two videos. Our first two-minute video shares tips for Working with Your Doctor's Office, because for many people, their first health care step is to make a doctor's appointment. The following video explains two key things to ask when making your appointment and three questions to get answered before you leave your doctor's office. Being prepared with these five questions will allow you to work more easily with your doctor's office and to benefit from the health care available to you.
[Edited video transcript] Over the years, we've talked to a lot of people about their experiences with their health and health care. Going to the doctor requires you to be prepared with some key information ahead of your visit. There's also important information to gather while you are at your doctor's office or health clinic. So whether it's your first visit to see the doctor or your tenth, these tips can help you make the most of your health care.
What to do before your visit
Payment: When making your appointment, ask whether your doctor accepts your insurance. You will often be asked to pay a co-pay or portion of the cost. With or without insurance, be sure to find out what forms of payment, including checks or credit cards, are accepted. Also, find out who to contact if you have questions later about your bill.
Health records: You should be prepared to answer questions about your health history and provide a written list of your prescription and over-the-counter medications, including any vitamins or supplements. In some cases, your doctor may need records or test results from other doctors you have seen. Find out the best way to provide them.
What to do before you leave
Getting test results and prescriptions: Find out how and when you will find out about any test results. For prescriptions, find out whether the office will contact a pharmacy or if it's up to you to fill a prescription on your own. Also, ask how to get refills if you need to and what to do if the drugs don't seem to be helping or you have troubling side effects.
Communicate with your health care team: Ask about the best way to communicate with your doctor or health care team, including phone and fax numbers, email and websites. Find out how to contact the office outside of business hours.
Making future appointments: Finally, learn how to make future appointments and what the office policy is if you miss or need to cancel one.
These tips will help you interact with your doctor's office more efficiently and communicate more effectively with your care team about your health. For more videos, such as How to Make the Most of Your Doctor Visit, and additional health care resources, visit the Be a Prepared Patient section of our website.