Boston Hempire Review & Coupon Code (2023 Update)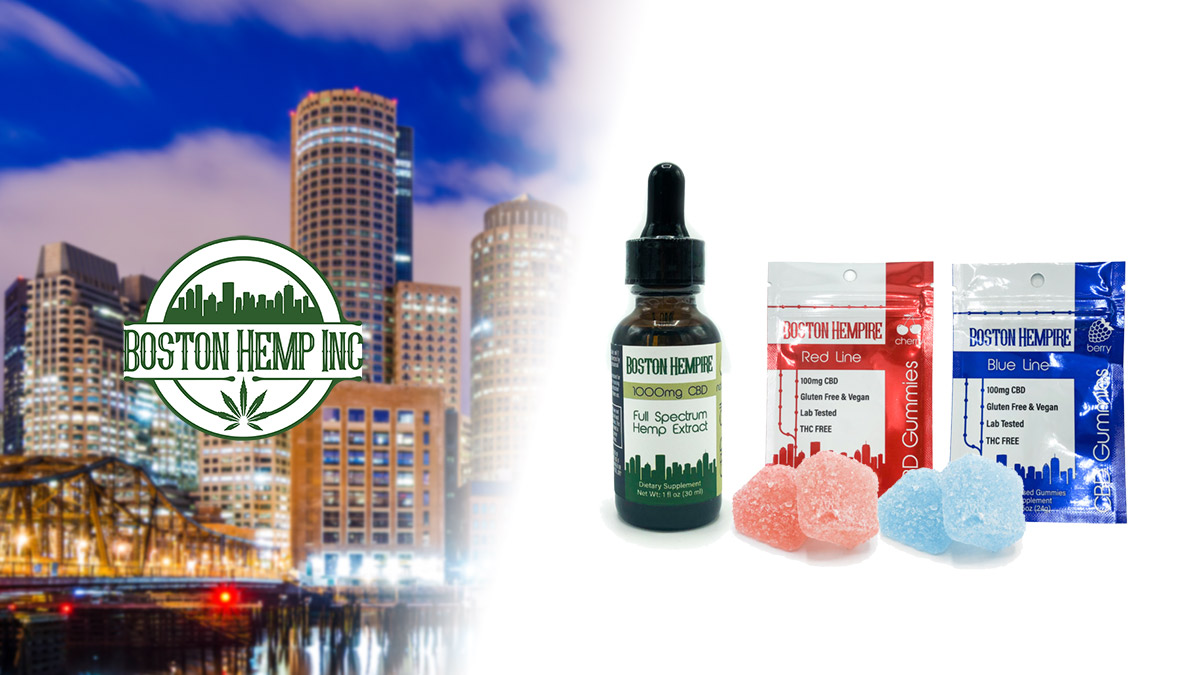 Boston Hempire distinguishes itself from competitors by shipping its products worldwide — rather than purely within the United States.
Every hemp company is different, and finding one whose goals align with your needs as a customer is essential for having the best possible experience.
This comprehensive review aims to give you an overview of Boston Hempire, helping you decide whether these products are going to meet your expectations and what other brands you might want to consider instead.
About Boston Hempire
Boston Hempire's founding story has deeply personal roots. Company founders Brandon Gadles and Kevin Coyle discovered the medical benefits of hemp when looking for ways to help family members battling serious health conditions. They established Boston Hempire in 2018 on a mission to bring awareness to the medical benefits of CBD and THC and provide high-quality CBD products online and locally to people no matter where they live.
In three short years, Boston Hempire has solidified its place in the hemp market, shipping high-quality lab-tested CBD and delta 8 products anywhere in the world.
Despite being relative newcomers to the hemp scene, they've already been featured by several major news outlets, including Fox, NBC, and LA Weekly.
They're based in Hanover, Massachusetts, a suburb of Boston.
Boston Hempire Product Range
Boston Hempire's flagship products are its range of CBD and d8 edible gummies, but they also have an impressive lineup of oils, salves, dabs, and more. Here is a closer look at some of their most popular items.
1. Featured Product: Boston Hempire Transit Line CBD Gummies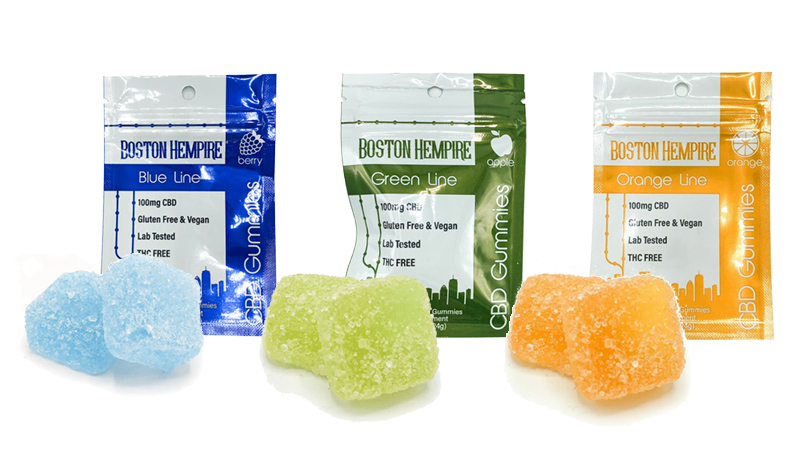 Boston Hempire's Transit Line gummies are a no-nonsense CBD gummy. Each gummy contains 25 mg of pure CBD isolate. You won't find any other cannabinoids in these gummies, making them suitable for people who want to take CBD exclusively.
These gummies come in several standard flavors like blue raspberry, apple, and cherry. The flavors and colors playfully correspond to Boston area transportation lines, giving them a unique local flair.
Transit Line gummies also come in a Night Train variety that contains 1.5 mg of melatonin.
The prices are fair but skew slightly towards the expensive side. Paying a bit more for a high-quality product is usually worth it, but it does mean these aren't a great option for the most budget-conscious shoppers.
Product Specs:
| | |
| --- | --- |
| Total CBD | 1000 mg |
| Extract Type | Delta 8 distillate |
| CBD Potency | 25 mg per gummy |
| Flavors | Berry, Orange, Cherry, Green Apple |
2. Boston Hempire Delta 8 Gummies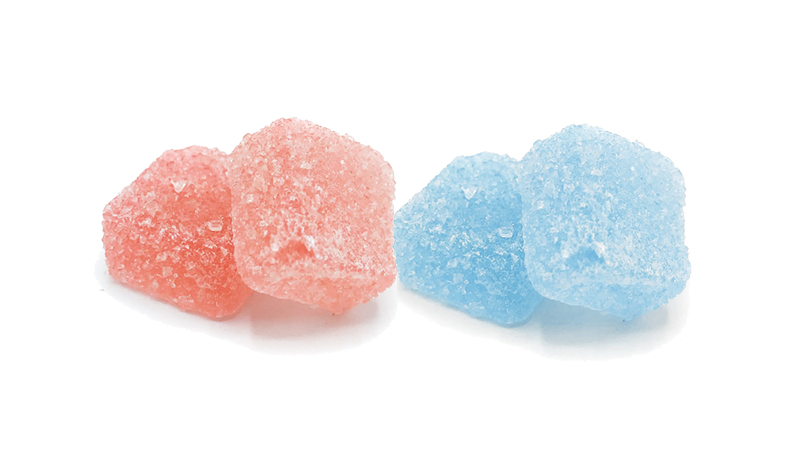 Boston Hempire's Delta 8 High Life Gummies are the delta 8 versions of their Transit Line CBD gummies. They lack the fun packaging of the Transit Line gummies but compensate with a slightly better price.
These gummies contain 25 mg of delta 8 THC, making them great for experienced users but not the best for beginners. You can always cut them in half for finer control over your dose, but it's hard to be precise.
You can get these gummies in watermelon, blue raspberry, or mixed berry flavors.
Product Specs:
| | |
| --- | --- |
| Total Delta 8 THC | 450 mg |
| Extract Type | Delta 8 distillate |
| Delta 8 Potency | 25 mg per gummy |
| Flavors | Mixed Berry, Blue Razz, Watermelon |
3. Boston Hempire Unflavored CBD Tincture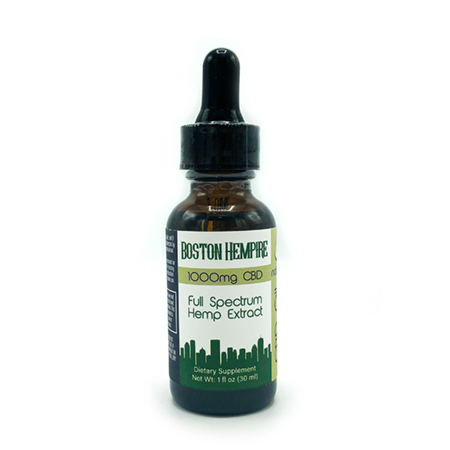 Tinctures are a great way to take CBD for many people because they're exceptionally versatile. Tinctures make it easy to add CBD to recipes and drinks, and this unflavored version makes it even easier since you don't have to worry about introducing any funny tastes.
This tincture has a moderate concentration of 30 mg/mL, making it easy to dose up or down as you need to.
Boston Hempire also sells flavored tinctures, which are not quite as easy to take as the unflavored version. Overall, this is a good product offered at a reasonable price.
This product highlights only scratches the surface of what Boston Hempire offers. They also carry delta 8 waxes and dabs, hemp flower, CBD topical salves and creams, and much more.
Product Specs:
| | |
| --- | --- |
| Total CBD | 1000 mg |
| Extract Type | Delta 8 distillate |
| CBD Potency | 30 mg per mL |
What Boston Hempire Does Well
Boston Hempire offers an impressive range of cannabinoids, but its strengths lie in its CBD lineup. All its CBD products come with clear labeling and helpful tips for use.
They also provide clear lab reports that are easy to find on their website and easy to parse. With delta 8 being far less regulated than delta 9, these lab reports are crucial to verify your own safety when consuming delta 8 products. Although this is standard among reputable companies in the industry, it's still important to see.
Negatives of Boston Hempire
Unfortunately, Boston Hempire's dedication and focus on CBD products leave their other offerings feeling a bit lacking. Their delta 8 gummies, for example, feel like an afterthought rather than a conscious and dedicated product addition.
Their beginner-friendly positioning would make more sense if they offered a wider range of potencies, especially among delta 8 products. This would make it easier for new users to safely dip a toe in the water.
A final concern is pricing. Boston Hempire's products all fall on the expensive side despite being about average in terms of quality. Paying for quality is expected, but other companies offer similar products of comparable quality at more affordable prices. At these prices, one expects to find premium products.
Alternative Brands To Check Out Instead
Here is a quick rundown of some popular alternative brands offering CBD and delta 8 products.
1. Royal CBD (Best Alternative For CBD Products)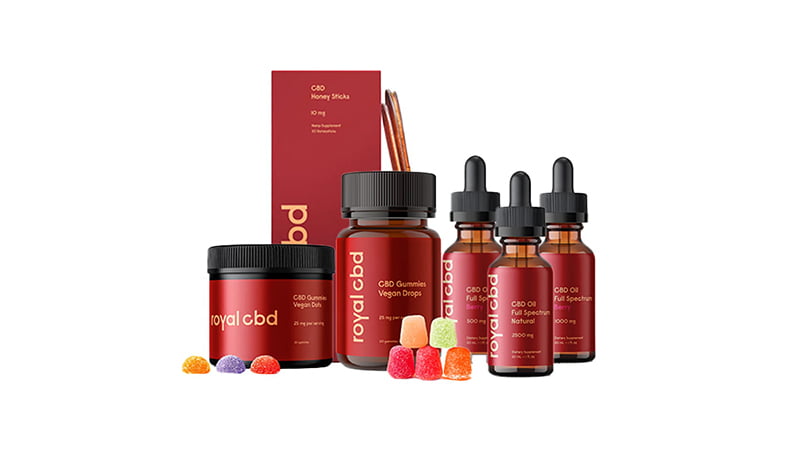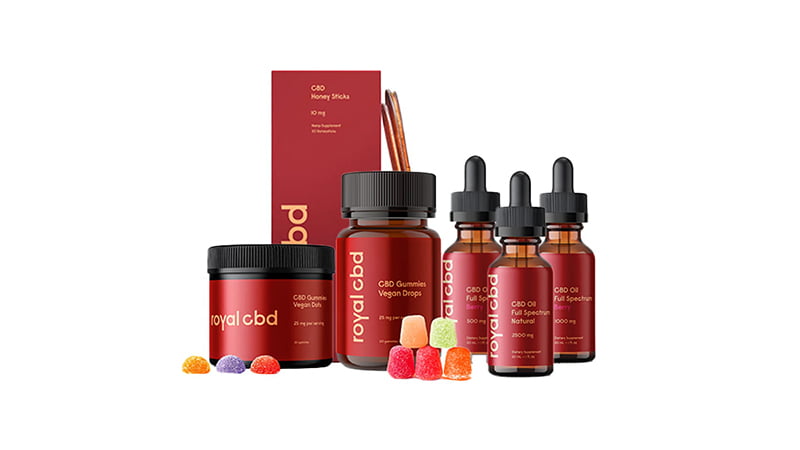 Get 15% off all Royal CBD products.  Use code "CFAH" at checkout.
Royal CBD is a CBD-focused company that carries a variety of products spanning all the major product categories.
Their lineup contains an impressive selection of high-quality creams to relieve pain as well as CBD oils and gummies, all of which are made from 100% organic ingredients. According to customer reviews, these items fetch premium prices but are worth every penny.
Royal CBD publishes easy-to-read third-party lab reports alongside each product, verifying they meet their demanding quality thresholds.
A nice perk of ordering from Royal CBD is free shipping on all orders, making it easy to deliver premium-grade products straight to your door.
Products offered by Royal CBD
CBD oil
CBD topicals
CBD gummies
CBD capsules
CBD honey sticks
CBD pet products
2. Area 52 (Best Alternative For Delta 8 THC)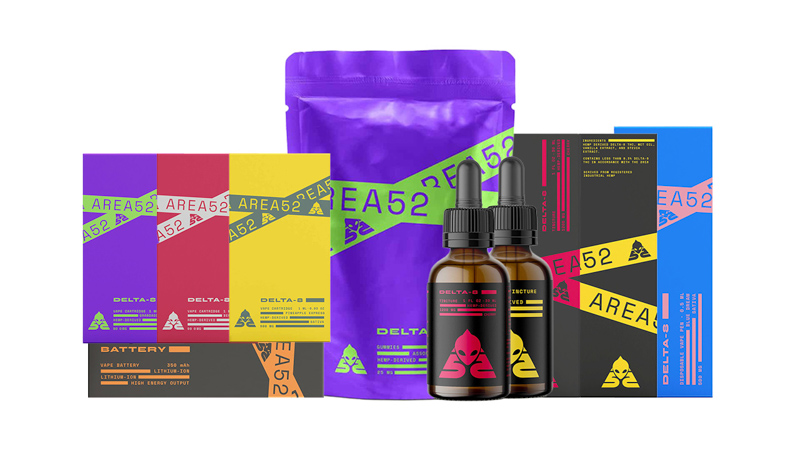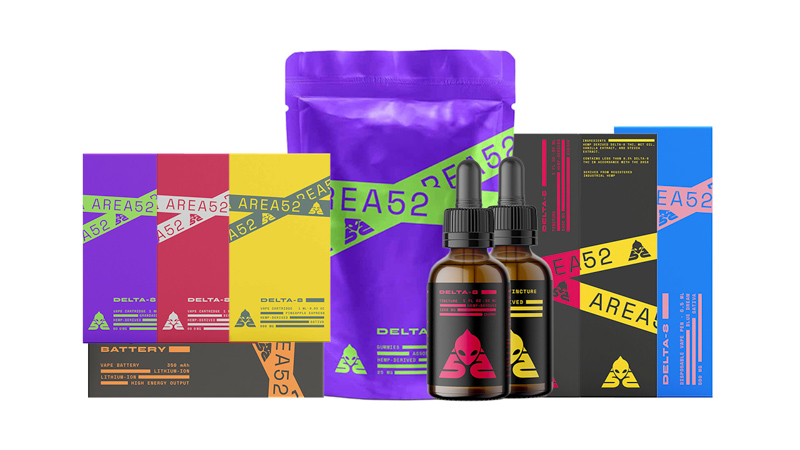 Get 15% off all Area 52 products.  Use code "CFAH" at checkout.
Area 52 is one of the best d8 brands in the market to buy top-shelf delta 8 products (and a few other cannabinoids). They specialize in delta 8 gummies, tinctures, and vape cartridges in a staggering array of flavors — all made with organic terpene concentrates.
All of Area 52's products are third-party tested to ensure safety and accurate potency. They also don't use any bleaches or dangerous solvents in the extraction process in an effort to ensure their customers buy the highest quality d8 products.
Their competitive prices reflect the effort put into creating the custom-engineered formulas used in all their products. Area 52 is great for experienced delta 8 users and beginners alike.
Products offered by Area 52
Delta 8 gummies
Delta 8 tinctures
Delta 8 vape cartridges
Delta 8 disposable vapes
Full-spectrum gummies
Vape batteries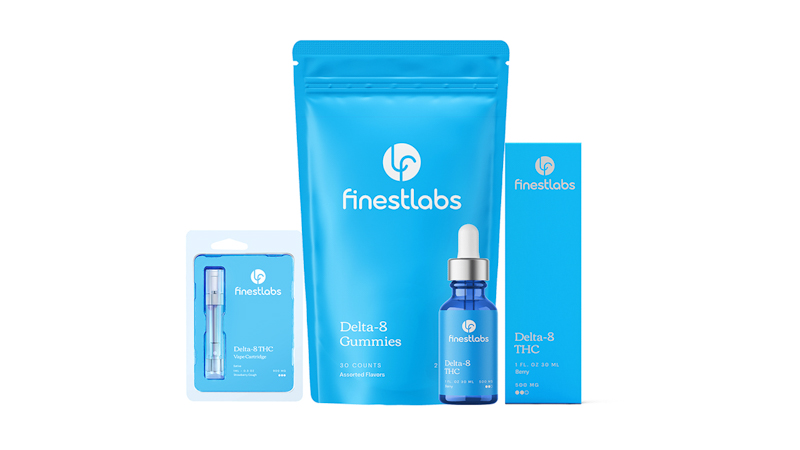 Finest Labs specializes in terpene concentrates but has recently stepped into the realm of manufacturing delta 8 and other cannabinoids as well.
The Finest Labs team is small and consists of highly specialized chemists who are dedicated to developing new, innovative methods of isolating the active ingredients in cannabis.
Through this innovation, Finest Labs has been able to cut down on the cost of production significantly without affecting the final quality of the extract.
All of Finest Labs' products are made with industrial-grade hemp and held to the highest federal regulations for safety.
While companies like Boston Hempire focus on many products, fancy labeling, and many flavor options, Finest Labs is more focused on creating safe, effective delta 8 products at reasonable prices. They also offer flavored terpene extracts that let users experiment with creating their own blends at home.
Products offered by Finest Labs
Delta 8 gummies
Delta 8 tinctures
Delta 8 vape cartridges
Terpene blends
Final Verdict: Clever Product Design, But We Expect More For The Price
Boston Hempire is a relative newcomer to the CBD and delta 8 scene with a promising future. They have a strong brand image and a worthy mission statement, making them attractive to many users.
Their products are good — although a bit on the expensive side — and they have an excellent service track record according to their customer reviews. They maintain fast shipping times and have third-party lab results posted for most products. You should just verify the recency before committing to a purchase, as they are sometimes a bit outdated.
There are plenty of alternative companies to choose from if Boston Hempire doesn't have what you're looking for. You can try products from Royal CBD instead if you want an established player in the CBD scene. If you're specifically looking for delta 8 THC, check out brands like Area 52 and Finest Labs instead.