How CBD Works as an Effective Natural Muscle Relaxant?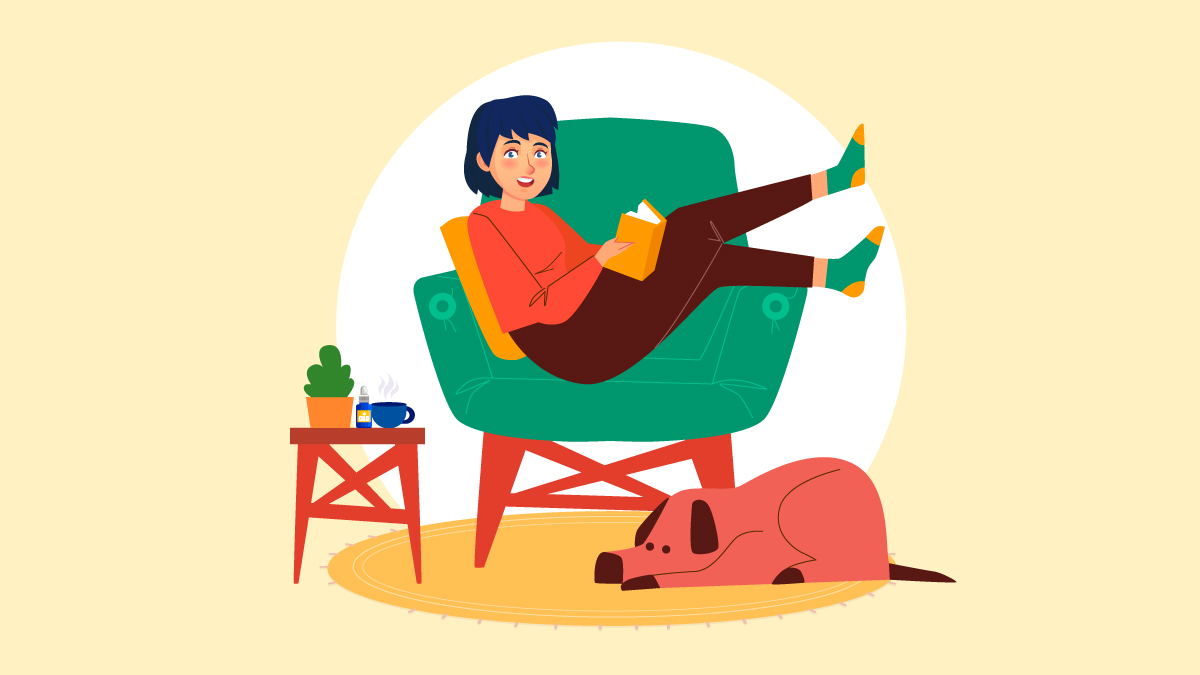 Looking for an effective muscle relaxant that doesn't entail the laundry list of severe side effects? Your search may end after reading about the benefits of CBD for sore and stiff muscles.
People usually turn to over-the-counter or prescription pills when they're in pain after a long workday. While they may provide short-term relief or serve as a quick fix for incidental stiffness, the risk of dangerous reactions is more troubling than muscle pain down the road.
CBD — one of the main active ingredients in cannabis — may be an effective natural muscle relaxant that does much more than just masking the symptoms. By interacting with the endocannabinoid system (ECS), this botanical compound can help you maintain the balance between important processes — including muscle function.
Today, we're going to explore the benefits of using CBD as a muscle relaxant; we'll :
Dive into the relaxing properties of CBD oil

Discuss the dosage

Compare CBD  with other natural relaxants

Help you choose the best type of CBD for muscle relaxation
Let's start by highlighting the role of the ECS in mobility and muscle function.
Muscle Function & the Endocannabinoid System
The endocannabinoid system is frequently mentioned as the most important regulatory network in all mammals. As medical researchers explore the therapeutic role of this system in humans, we can get a better understanding of how it affects so many important functions throughout the body.
The fact that ECS affects nearly every other system in our bodies explains the far-reaching therapeutic potential associated with CBD and other cannabinoids.
The ECS consists of cannabinoid receptors, enzymes, and endocannabinoids — which are neurotransmitters.
Neurotransmitters are chemical messengers that regulate all sorts of functions in our brains and bodies. For instance, neurotransmitters such as serotonin travel from a presynaptic cell across the synapse (the space between nerve cells) and bind to postsynaptic cells — triggering specific reactions.
Endocannabinoids — neurotransmitters made by the ECS, such as anandamide and 2-AG — work oppositely. They travel from the post-synaptic cell across the synapse to the presynaptic cell. This process allows for a flow-control mechanism, signaling the presynaptic cell when it's had enough or needs more of a particular neurotransmitter.
The ECS is engaged in various physiological and psychological processes, including mood, memory, pain perception, sleep cycles, reproduction, body temperature, appetite, immune function, neurogenesis, and muscle function.
CBD As a Muscle Relaxant
Muscles contract due to the communication between the aforementioned neurotransmitters in the central nervous system (CNS). From there, they travel to the muscle, triggering contraction. Without proper endocannabinoids, nothing can slow down the influx of these excessive chemical messengers, causing muscles to contract continuously. A chronically insufficient supply of endocannabinoids is a medical condition known as Clinical Endocannabinoid Deficiency (CECD).
CBD interacts with the ECS by engaging with its enzymes and hormones; this changes how cannabinoid receptors function and translates to higher concentrations of anandamide and 2-AG. Improved endocannabinoid signaling can result in the reduction of muscle tension.
Many studies have analyzed the relaxing effects of CBD in people who have been diagnosed with multiple sclerosis (MS) — a disease in which the immune system turns against the nervous system's protective tissues. This often results in movement-related issues, such as an unsteady gait, tremors, and spasms.
A 2017 study reported that a combination of CBD-THC in the form of an oral spray offered MS patients relief in their symptoms on top of helping to "normalize muscle fibers." In a 2019 study, the authors further found a pattern that using CBD might also reduce muscle spasticity in people with amyotrophic lateral sclerosis (ALS).
The above studies go on to explain that CBD works on a cellular level to relieve muscle tension. However, if that tension is caused by chronic exposure to stress, CBD can indirectly ease the physical discomfort by reducing anxiety through serotonin receptors.
Physical relaxation also contributes to mental stress relief. Once the brain and the body are both calm, sleep quality can improve. The mind isn't boggled by racing thoughts, so you can easily fall asleep and rest through the night without waking up due to strained muscles.
CBD and Chronic Stress
Problems like muscle tension, rigidity, and spasticity often result from chronic stress or overload. CBD demonstrates great potential in helping reduce anxiety levels and improve stress management, which is a significant health bonus for people using CBD oil as a muscle relaxant.
According to a 2015 study published in Neurotherapeutics:
 "current evidence indicates CBD has considerable potential as a treatment for a range of anxiety disorders, with the need for further study of chronic and therapeutic effects in relevant clinical populations."
If you experience anxiety and believe there's something wrong with responding to daily stressors, CBD may help you feel less anxious and contribute to a calmer state of mind.
CBD for Post-exercise Soreness
There's a reason why using CBD oil by athletes has become such a hot topic recently. Although exercising brings many positive effects on your health, it can sometimes create excess muscle tension and soreness. Studies suggest that CBD can help ease these effects thanks to its anti-inflammatory, analgesic, and neuroprotective properties.
Research also seems to confirm that CBD stimulates muscle recovery after a strenuous workout session. According to a 2020 study, supplementing CBD post-workout helped reduce creatine kinase levels. The authors concluded that this effect contributed to lessening muscle damage and also spurred muscle regeneration.
Which Is Better for Muscle Relaxation: CBD or THC?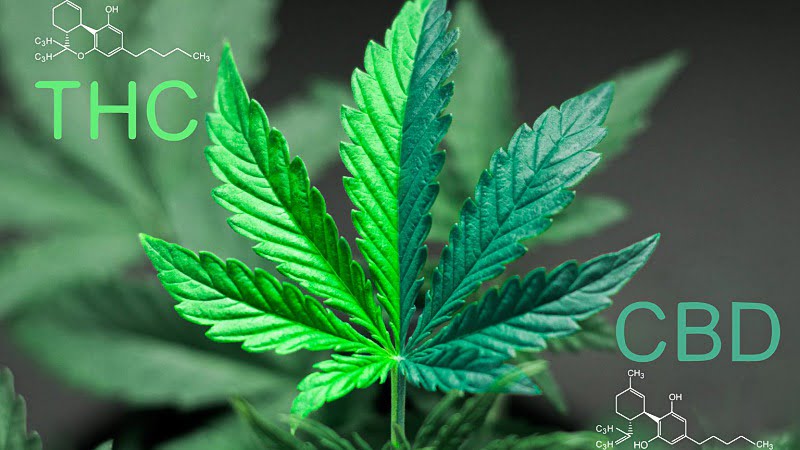 While CBD is a potent natural muscle relaxant, studies in mice, such as the one published in 2010 in the Journal of Pharmacy and Pharmacology, indicate that a combination of CBD and THC in a 1:1 ratio is even more effective than pure CBD. If you live in a state where medical or recreational use of marijuana is legal, you can try marijuana-derived CBD oils with such ratios to put the hypothesis to the test yourself.
CBD and THC work better in tandem due to the entourage effect, which is a phenomenon where all cannabis compounds work synergistically to create stronger therapeutic effects than each of the compounds alone. It also refers to a situation where some of the potentially unwanted effects of certain cannabinoids (THC) are mitigated by others (CBD).
How to Use CBD As a Muscle Relaxant
If you're considering trying CBD as a muscle relaxant, it's best to start with a small dose to make sure you respond well to cannabidiol. Once you know that your system can handle CBD oil without any side effects, such as feeling lethargic or having gastrointestinal issues, you can slowly increase the dose until you reach a more therapeutic dose.
Below we elaborate on different forms of CBD and how to use them as muscle relaxants.
CBD Oil for Muscle Relaxation
CBD oil is taken under the tongue. You take a dropper out of the bottle, measure out the desired amount of oil, and squeeze it under the tongue, where you hold it for up to 60 seconds.
This method ensures a faster onset of effects and higher bioavailability than oral forms of CBD like gummies and capsules. That's because CBD travels to the bloodstream via the mucous membrane in the mouth, avoiding the first-pass metabolism in the liver.
The effects of CBD oil usually last up to 6 hours, with peak plasma concentration levels achieved within 1.5 hours from ingestion.
Learn more about how CBD Oil works for pain & inflammation.
CBD Vapes for Muscle Relaxation
Vaping is the fastest and the most effective way to deliver CBD to your system. When you inhale the vapor from CBD flowers or vape liquid, their content enters the bloodstream through the lung tissue, ensuring almost instantaneous effects (speaking of anxiety and pain). Vaporization also demonstrates the highest bioavailability of all consumption methods. Studies on the pharmacokinetics of cannabinoids show that the bioavailability of vaporized CBD is around 56%. That being said, the effects last shorter than from oils or capsules — usually up to 4 hours.
CBD Gummies for Muscle Relaxation
CBD gummies are a category of cannabis edibles that resemble regular gummy bears from your childhood. But, they also pack an extra kick of adulthood with a fixed dose of CBD. The premeasured amount of cannabidiol makes dosing easier for people who don't want to use a dropper or divide the potency of their product by the number of puffs from a vaporizer. 
For example, if your gummies have 10 mg CBD each, and your optimal dose is 30 mg, you just take 3 gummies throughout the day, and you're done. CBD gummies are available in plenty of different flavors, shapes, sizes, and formulas — allowing you to tailor the effects to your needs. Oral ingestion also means longer-lasting effects because CBD is gradually released from the liver into the bloodstream. Unfortunately, the longer route of administration also results in a delayed onset and lower bioavailability. Only up to 20% of CBD from the gummies ends up in your system, not to mention that the effects may need about 30-90 minutes to take hold.
Read our review of the Best CBD Gummies for Anxiety, Insomnia, and Pain here.
CBD Cream for Muscle Relaxation
Using CBD cream is the best way to apply CBD for muscle relaxation. There are many different types of topical products infused with CBD, but creams and gels are the most popular forms. They often also include other relaxing ingredients, such as lavender, beeswax, lanolin, etc. They also contain a blend of fats that improve the absorption of CBD. When you apply CBD to the skin, it interacts with its CB2 receptors — reducing inflammation, pain, swelling, redness, and stiffness.
The absorption time may vary depending on the formula, but the effects are usually noticeable within an hour after application.
Best Type of CBD for Muscle Relaxation
CBD is a potent muscle relaxant, but it's even more effective when you take it alongside other cannabinoids, terpenes, and flavonoids from hemp. As mentioned, the higher efficacy of full-spectrum CBD extracts is explained by the entourage effect, which is why full-spectrum CBD is the go-to option for most consumers.
There's also broad-spectrum CBD, which is quite similar to its full-spectrum counterpart, save for the lack of THC. The intoxicating compound is removed during the later stages of extraction.
If you dislike the botanical taste of full-spectrum and broad-spectrum CBD oils, you can try CBD isolate — which is pure CBD. Isolates are flavorless and odorless, and they carry the highest amount of CBD per serving. That being said, there's no entourage effect due to the lack of other cannabis compounds, so such products may not be as effective as the aforementioned variants.
CBD vs Other Natural Muscle Relaxants
Wondering which natural muscle relaxants go hand in hand with CBD oil? Here's your cheat sheet:
Cherries:

cherries are high in antioxidants and anti-inflammatory compounds. In a 2018 review, cherries were found to reduce post-exercise pain and muscle damage

.

Blueberries:

blueberries are a great source of antioxidants and polyphenols, which exert anti-inflammatory effects when consumed. A small study found that blueberry supplementation may positively affect exercise performance aside from reducing inflammatory markers.

Protein:

taking care of adequate intake is important for muscle relaxation because it could help reduce muscle stiffness and inflammation. A review of studies examining exercise-induced muscle damage in women found that supplementation of whey and casein reduced muscle damage.

Magnesium:

Magnesium is essential for nearly all biological functions, but it's vital for proper muscle contractions. Magnesium deficiency is associated with muscle spasms, twitches,  ticks, and poor cardiovascular health

.

Curcumin:

an active ingredient in turmeric, ginger, and cinnamon. Curcumin is a potent anti-inflammatory agent shown by some research to decrease inflammatory markers after exercise and contribute to relaxed muscles and a healthy diet

.

Pomegrenate juice:

pomegranates are rich in polyphenols. Their juice has three times stronger antioxidant properties than green tea. One study on professional weightlifters found that pomegranate juice may help improve muscle recovery

.

Capsaicin:

Capsaicin can be found in the pith of the fleshy part of chili peppers. It has been mentioned by multiple studies for its pain-relieving and muscle-relaxing properties when applied to the skin

.

Peppermint oil:

this herbal extract is a popular home remedy for muscle pain and gastrointestinal issues. In a 2018 review, the authors concluded that taking peppermint orally may effectively reduce pain. There's also some evidence supporting the topical use of peppermint oil for muscular relaxation, pain relief, and a cooling effect

.

Lemongrass:

some studies suggest that lemongrass may be effective in treating inflammation and neuropathic pain. People with arthritic joint pain and inflammation turn to lemongrass as an alternative for easing their discomfort

.

Massage:

if your muscles are tense, a deep tissue massage from a professional physiotherapist is a great way to relax them. The massage should be firm but not painful. A visit to a physiotherapist can also help determine the underlying cause of muscle spasms.
Summarizing the Benefits of CBD As a Muscle Relaxant
Muscle pain and stiffness are common problems in modern society due to a sitting lifestyle and daily stress experienced by peer pressure and fast-paced times.
Fortunately, you don't need to rely on OTC or prescription painkillers to relieve physical discomfort. Pharmaceutical medications are good as a means of intervention in acute pain relief, but they don't reach the underlying cause of the problem. Moreover, long-term use of such medications can lead to dependence and severe withdrawal symptoms.
As more people start to appreciate the health benefits of natural remedies, products like CBD oil become more popular among health-conscious consumers. CBD's interaction with the endocannabinoid system helps reduce pain and inflammation, improves communication between nerve cells, and ensures proper muscle movements and contractions.
When shopping for CBD oil online, make sure to purchase your products from reputable brands that use organic hemp and regularly test their extracts in independent laboratories for CBD content and purity. Doing so will help you avoid the problem of "CBD oil doesn't work for me."
Do you use CBD as a muscle relaxant? Share your experience in the comments!
Reference Links:
Russo E. B. (2016). Clinical Endocannabinoid Deficiency Reconsidered: Current Research Supports the Theory in Migraine, Fibromyalgia, Irritable Bowel, and Other Treatment-Resistant Syndromes.

Cannabis and cannabinoid research

,

1

(1), 154–165. 

Izquierdo G. (2017). Multiple sclerosis symptoms and spasticity management: new data.

Neurodegenerative disease management

,

7

(6s), 7–11. 

Meyer, T., Funke, A., Münch, C., Kettemann, D., Maier, A., Walter, B., Thomas, A., & Spittel, S. (2019). Real-world experience of patients with amyotrophic lateral sclerosis (ALS) in the treatment of spasticity using tetrahydrocannabinol: cannabidiol (THC: CBD).

BMC neurology

,

19

(1), 222. [1]

Blessing, E. M., Steenkamp, M. M., Manzanares, J., & Marmar, C. R. (2015). Cannabidiol as a Potential Treatment for Anxiety Disorders.

Neurotherapeutics: the journal of the American Society for Experimental NeuroTherapeutics

,

12

(4), 825–836. [2]

McCartney, D., Benson, M. J., Desbrow, B., Irwin, C., Suraev, A., & McGregor, I. S. (2020). Cannabidiol and Sports Performance: a Narrative Review of Relevant Evidence and Recommendations for Future Research.

Sports medicine – open

,

6

(1), 27. [3]
Veit, Sebastian & Isenmann, Eduard & Diel, Patrick. (2020). Effect of acute cannabidiol supplementation on recovery after strenuous strength training. 10.13140/RG.2.2.27439.25761. [4]

Wilkinson, J. D., Whalley, B. J., Baker, D., Pryce, G., Constanti, A., Gibbons, S., & Williamson, E. M. (2003). Medicinal cannabis is delta9-tetrahydrocannabinol necessary for all its effects?.

The Journal of pharmacy and pharmacology

,

55

(12), 1687–1694. 

Kelley, D. S., Adkins, Y., & Laugero, K. D. (2018). A Review of the Health Benefits of Cherries.

Nutrients

,

10

(3), 368. 

Park, C. H., Kwak, Y. S., Seo, H. K., & Kim, H. Y. (2018). Assessing the Values of Blueberries Intake on Exercise Performance, TAS, and Inflammatory Factors.

Iranian journal of public health

,

47

(Suppl 1), 27–32.

Köhne, J. L., Ormsbee, M. J., & McKune, A. J. (2016). Supplementation Strategies to Reduce Muscle Damage and Improve Recovery Following Exercise in Females: A Systematic Review.

Sports (Basel, Switzerland)

,

4

(4), 51. 

DiNicolantonio, J. J., O'Keefe, J. H., & Wilson, W. (2018). Subclinical magnesium deficiency: a principal driver of cardiovascular disease and a public health crisis.

Open heart

,

5

(1), e000668. 

Sellami, M., Slimeni, O., Pokrywka, A., Kuvačić, G., D Hayes, L., Milic, M., & Padulo, J. (2018). Herbal medicine for sports: a review.

Journal of the International Society of Sports Nutrition

,

15

, 14. 

Ammar, A., Turki, M., Chtourou, H., Hammouda, O., Trabelsi, K., Kallel, C., Abdelkarim, O., Hoekelmann, A., Bouaziz, M., Ayadi, F., Driss, T., & Souissi, N. (2016). Pomegranate Supplementation Accelerates Recovery of Muscle Damage and Soreness and Inflammatory Markers after a Weightlifting Training Session.

PloS one

,

11

(10), e0160305.

Peppin, J. F., Albrecht, P. J., Argoff, C., Gustorff, B., Pappagallo, M., Rice, F. L., & Wallace, M. S. (2015). Skin Matters: A Review of Topical Treatments for Chronic Pain. Part Two: Treatments and Applications.

Pain and Therapy

,

4

(1), 33–50. 

Uritu, C. M., Mihai, C. T., Stanciu, G. D., Dodi, G., Alexa-Stratulat, T., Luca, A., Leon-Constantin, M. M., Stefanescu, R., Bild, V., Melnic, S., & Tamba, B. I. (2018). Medicinal Plants of the Family Lamiaceae in Pain Therapy: A Review.

Pain research & management

,

2018

, 7801543. 

de Cássia da Silveira E Sá, R., Lima, T. C., da Nóbrega, F. R., de Brito, A., & de Sousa, D. P. (2017). Analgesic-Like Activity of Essential Oil Constituents: An Update.

International journal of molecular sciences

,

18

(12), 2392.