Is CBD Legal in California? CA Hemp Laws (2023)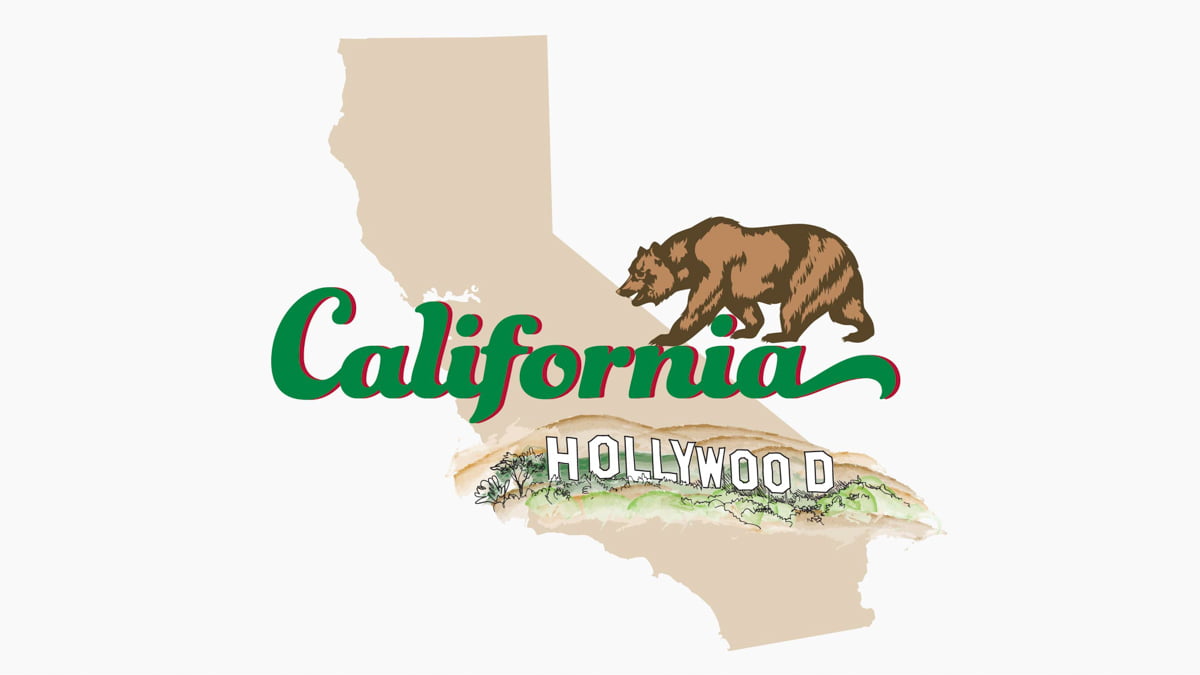 Is CBD oil legal in California?
The short answer is yes. It's perfectly legal to buy CBD oil sourced from hemp and marijuana in California.
However, things get a little bit murky when it comes to CBD-infused foods and beverages.
This guide helps you understand the CBD laws in California on both a state and federal level.
We'll also teach you tips to follow when buying legal CBD and where you can buy premium-grade CBD products.
Is CBD Oil Legal in California?
Both hemp and marijuana produce CBD, and in California, both of these CBD sources are legal.
California is one of the most progressive states when it comes to marijuana. In 1996, the state voters approved Proposition 215, also known as the Compassionate Use Act. This gave patients diagnosed with debilitating health conditions access to marijuana for medical use.
A few years later, Senate Bill 420 was signed into law, establishing the state's current medical card system. This gave registered patients protection when buying, possessing, and using medical marijuana.
While these gave safe access to medical marijuana, residents with minor health issues are left out. The only way they can obtain medical marijuana is by joining the state's program and getting a medical card or doctor's recommendation.
The 2018 Farm Bill finally gave Californians legal access to hemp-derived CBD products. On a federal level, this bill allowed the cultivation and use of industrial hemp and all its parts, provided that hemp was produced in compliance with federal laws and contains no more than 0.3% THC level.
California then aligned its laws with the federal government and allowed its residents access to CBD.
However, in compliance with federal laws, California also currently prohibits the use of hemp-derived CBD in foods and beverages. Technically, this means that the state prohibits edibles containing CBD sourced from industrial hemp.
Soon after the 2018 Farm Bill, the state introduced AB 228 in 2019, but the attempt to pass the bill was delayed partly due to the COVID-19 pandemic. Had the bill pushed through, this would have legalized the use of hemp-derived CBD in foods, beverages, and even cosmetics.
Hemp-derived CBD edibles may be illegal in the state, but this didn't stop retailers and cannabis shops from selling the product. Moreover, the state also isn't that strict in enforcing the ban.
Edibles containing marijuana-derived CBD are allowed under state law and can be used for medical and recreational purposes. The state legalized recreational marijuana in 2016 for adults over 21 years of age when voters approved Proposition 64.
Under federal law, marijuana and all its forms are illegal and considered a controlled substance. This includes CBD extracted from marijuana.
Related: CBD Oil Legality by State
Do You Need a Prescription to Buy CBD Oil in California?
No. Prescriptions, recommendations, or doctor's letters aren't needed when you buy hemp-derived CBD oil in California.
You can also buy marijuana-derived CBD oil even without a doctor's prescription or recommendation. The state's recreational marijuana laws allow you to buy marijuana if you're of legal age.
Do You Need a Medical Card to Buy CBD Oil in California?
No. You also don't need to obtain a medical card to buy hemp-derived CBD oil in California. Just see to it that it's from industrial hemp and has no more than 0.3% THC.
You also won't need a medical card to buy marijuana-derived CBD oil. Again, the state's recreational marijuana laws give you access to buy one.
However, you'll benefit more if you're a registered patient with a valid medical card. Compared to recreational users and non-registered patients, cardholders are given access to legally buy, possess, use, and grow more marijuana for medicinal purposes. The card also offers you protection from the law.
Additionally, being a medical marijuana cardholder also gives you sales and use tax exemptions, although you still have to pay for excise tax.
Is CBD Legal in California for Minors?
The 2018 Farm Bill gives people of all ages access to hemp-derived products. However, for use with a minor, we recommend speaking with his pediatrician or a medical cannabis doctor first.
As for marijuana-derived CBD oil, minors under the age of 18 must have parental approval and a doctor's recommendation to get a medical card. Once verified, the primary caregiver manages the use of medical cannabis on the minor.
Is Traveling with CBD Legal in California?
You won't encounter legal problems when traveling with hemp-derived CBD oil within the state or when crossing state borders.
Traveling with marijuana-derived CBD oil within California should also be fine, especially if you have a medical card.
Don't cross state borders with any type of marijuana-derived products or CBD products containing higher than 0.3% THC.
Marijuana remains federally illegal. Industrial hemp containing more than 0.3% THC is considered marijuana and is, therefore, prohibited.
Where to Buy CBD in California?
CBD is readily available online and in-store.
If you're after more perks, it's better to buy CBD online. There's a much wider variety of CBD products and brands available online than at your local dispensary. You can also find plenty of bonuses and deals available when you shop online.
Be careful when buying online, especially since CBD's popularity also caused an increase in substandard CBD products.
What to look for when shopping online:
1. Look for the Product's COA
The CBD oil's certificate of analysis or COA is proof that the manufacturer cares for its consumers and follows the rules and regulations set by federal and state laws.
The laboratory report shows you not only the oil's potency but also its safety and purity.
Avoid CBD products without COAs. Products not tested by a reputable third party might contain contaminants and may not be safe for consumption.
2. Avoid Brands That Make Too-Good-to-Be-True Claims
Avoid CBD brands that market themselves as the panacea for all types of diseases and medical problems.
Similarly, avoid brands, too, that sell very cheap CBD products.
Not only are these signs of unscrupulous manufacturers, but these are red flags that they're only after your money.
CBD helps relieve many symptoms, but it's not a magic pill that cures all.
More importantly, producing premium-quality CBD products takes a lot of money — from cultivation to transportation of the finished products. Brands that sell cheap CBD products are, more often than not, employing substandard practices and processes.
3. Read Reviews
To really get to know a CBD oil and its manufacturer, you have to read reviews.
Reviews made by real consumers are found not only on the manufacturer's website but on social media sites, forums, and prominent cannabis blogs as well.
Stay away from CBD brands and products that earned many negative reviews.
PRODUCT
DETAILS

Best Overall CBD Oil

Royal CBD – Full Spectrum

Rated #1 for overall
Highest quality hemp oil on our list
100% organic, free of pesticides, and artificial ingredients
Established brand with 24/7 customer support
30-day 100% money-back guarantee

Click for Best Price

Best Organic Formula

Gold Bee

Sourced from US-grown organic hemp
Contains full-spectrum CBD
Up to 33 mg CBD/mL
Great potency range for beginners
Third-party tested for potency and purity
Great honey flavor

Click for Best Price
What Type of CBD is Right for You?
You'll encounter three types of CBD when buying CBD oil in California. You have pure CBD, broad-spectrum, and full-spectrum CBD oils.
They're all similar in that they contain high CBD levels.
What makes them vastly different from each other is their cannabinoid and terpene content.
Pure CBD oil contains only CBD. It contains no traces of other cannabinoids and terpenes.
Broad-spectrum and full-spectrum CBD oils both contain cannabinoids and terpenes. However, broad-spectrum CBD oil is THC-free, while full-spectrum CBD oil has traces of CBD.
Of the three CBD varieties, we recommend full-spectrum CBD oils. The presence of THC amplifies the product's entourage effect, with all cannabinoids and terpenes working together in making you feel better.
Recommended and Trusted CBD Retailers in California
We listed for you some of the best retailers in California based on their high ratings and number of reviews.
Wonderland Marijuana Dispensary
MedMen Los Angeles – Downtown Marijuana Dispensary
Herbarium
San Diego
URBN Leaf San Diego Dispensary
Mankind Dispensary
URBN Leaf Dispensary San Ysidro
San Jose
Airfield Supply Co
Caliva
Elemental Wellness Center
San Francisco
MediThrive Cannabis Dispensary
Barbary Coast Cannabis Dispensary
Bloom Room
Fresno
Tiny Weeds
Cloud Legends 420
Fresno Hemp Co LLC
Is Marijuana Legal in California?
Yes. Medical and recreational marijuana is legal in California.
Medical marijuana was legalized in 1996, while recreational marijuana was legalized in 2016.
Patients (may they be registered or not) and adults over the age of 21 have safe access to legal marijuana. All you need is to present your medical marijuana card or a valid ID when buying weed in California.
Related: Is Marijuana Legal in California?
As mentioned earlier, registering in the state's medical marijuana program and availing of a medical card gives you several advantages.
How Much Marijuana Can I Buy or Grow?
Registered medical marijuana patients are allowed to possess up to eight ounces of usable marijuana. However, if this limit isn't enough for his medical condition, then he's allowed to possess the marijuana amount consistent with his medical needs — provided he has a doctor's recommendation, of course.
The state also allows cardholders to grow the number of marijuana plants they need for their medical problems. Local ordinances have the right to ban or limit the number of plants for medical cultivation, so always check your local laws before growing marijuana plants.
As for adult use, residents of legal age can buy and possess up to one ounce or 28.5 grams of usable marijuana and up to 8 grams of marijuana concentrates. They're also allowed to grow up to six plants for personal use.
Is Smoking Marijuana Legal in California?
Smoking marijuana for medical and recreational use is legal in California.
Smoking in public is prohibited and considered a petty offense with a hefty fine of $100 to $250.
What are the Types of Marijuana Allowed in California?
The marijuana forms allowed in California include smokable flowers, vapes, cannabis-infused edibles, concentrates, oils, tinctures, and topicals.
Of note, hemp-derived CBD edibles and topicals are technically still illegal, but the state isn't that strict in enforcing the rules.
When Did California Legalize Marijuana?
California legalized medical marijuana in 1996 and recreational marijuana in 2016, but its sales only began in 2018.
There is high hope that AB 228 will finally push through in 2021. If it does, it will fully legalize CBD and allow it in foods and beverages.
Final Thoughts — Buying CBD in California
It's legal to buy CBD oil in California, may it be extracted from hemp or marijuana.
Residents can buy hemp-derived CBD oil even without a doctor's recommendation or a medical card. When buying legal CBD oil in California though, make sure that it's hemp-derived with no more than 0.3% THC.
As for marijuana-derived CBD oil, it's accessible to both registered and non-registered patients. For registered patients, they have to present their medical card, and for non-registered patients, they'll need a doctor's recommendation or a valid ID.
Choose your CBD oil wisely, and make sure the product comes with a laboratory report to show its quality. Make sure to read reviews as well and only buy from trusted brands.