CBD Oil for Lyme Disease: How Can It Help?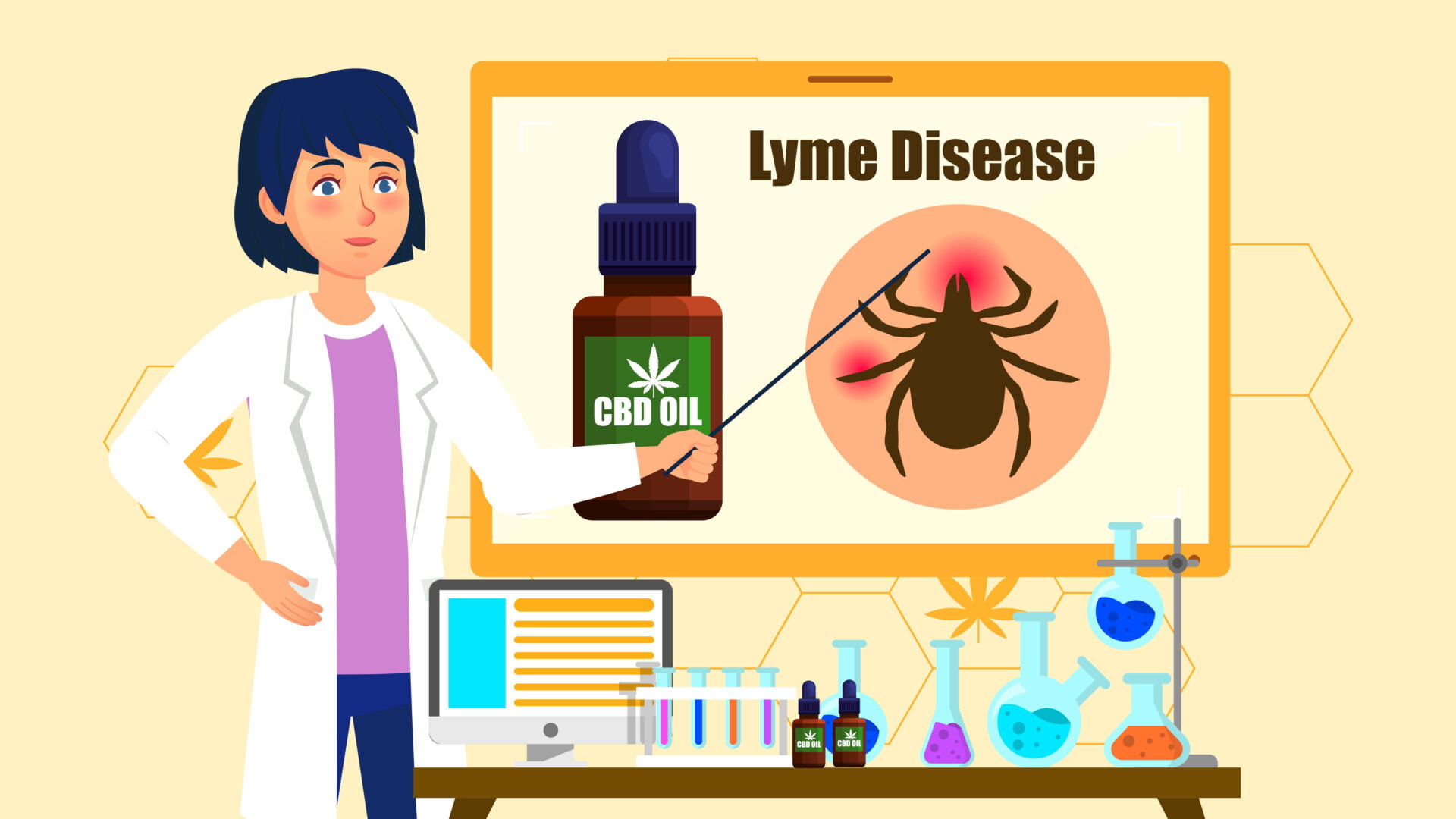 Everyday life can be a nightmare if you have Lyme disease. It's a persistent infection, one that can make you feel hopeless. Unfortunately, the current treatment options are limited and don't always work, which is why a lot of people are turning to cannabidiol (CBD).
Lyme disease can cause debilitating effects from inflammation to neurological impairment and heart damage. It is the most widespread vector-borne disease in the United States.
Using CBD for Lyme disease is a relatively new approach. This blog post discusses how CBD helps with treating this condition and how you can choose the right type of CBD for you.
What is Lyme Disease?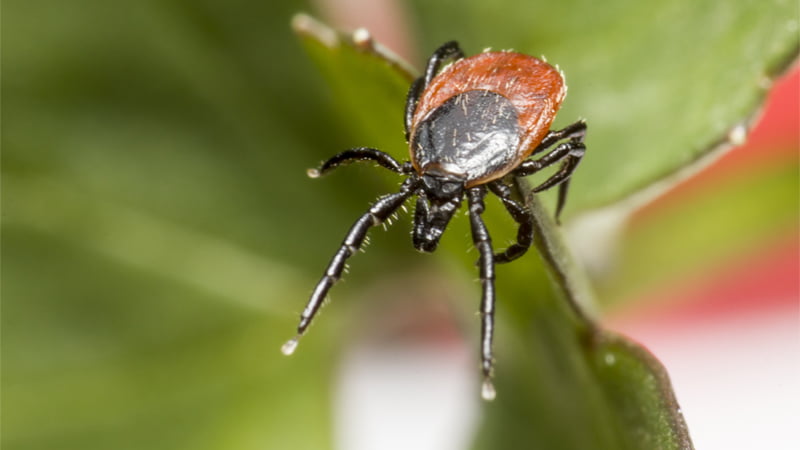 Lyme disease is a bacterial infection by the Borrelia burgdorferi bacteria, which is transmitted to humans through the bite of infected ticks.
Almost every doctor will agree that Lyme disease is a big problem in the United States. It can be very hard to diagnose because it shares symptoms with common illnesses. The first symptoms are often fever, headache, and fatigue. If untreated, Lyme disease can worsen and cause more serious problems, including joint pain and heart problems.
There are two types of Lyme Disease: acute and chronic.
Acute Lyme disease lasts less than six months, while chronic Lyme disease lasts longer. There is no vaccine for Lyme disease, but there are tests that can help identify it early on so that treatment can start as soon as possible.
The disease is named after the towns of Lyme and Old Lyme, Connecticut, where a large number of cases were identified in 1975.
How Can CBD Help with Lyme Disease?
CBD has recently received a lot of buzz due to its medicinal properties. It has been shown in several studies to have beneficial properties for the treatment of health conditions such as inflammation, anxiety, insomnia, among others.
Since cannabis-based medicines are gaining popularity, many people are wondering if CBD could help with Lyme disease.
CBD vs Chronic Pain
In a study published in Pharmacological Reviews, modulation of the endocannabinoid system (ECS) activity was shown to reduce inflammation and neuropathic pain.
A 2016 study published in the European Journal of Pain reported that transdermal CBD applications reduced pain rating scores in animals suffering from arthritis.
Following daily use of CBD oil, the study noted that the score was reduced from a median of 4 to a median of 1.5. It concluded that CBD oil can be used to ease inflammation and pain associated with arthritis without causing side effects.
As part of the study, CBD was compared to current medications commonly prescribed by doctors for arthritis patients. Traditional remedies, such as nonsteroidal anti-inflammatory drugs used for arthritis, can have side effects, including vomiting, stomach pain, and nausea.
CBD vs Fatigue & Sleeplessness
Lyme disease patients frequently experience poor sleep quality, according to a study conducted by the Sleep-Wake Disorders Center. In addition, sleep disruption was found to be a contributing factor to fatigue.
Lyme disease affects neurotransmitters in the brain, which results in insomnia. There are many over-the-counter sleep aids available to patients with insomnia, including melatonin, herbal supplements, and antihistamines. However, one of the most effective methods of treating insomnia is by changing one's lifestyle.
In rare cases, hypotonic drugs may be prescribed to patients, including benzodiazepines, benzodiazepine agonist receptors (BzRAs), chronobiotics, and low-dose doxepin hydrochloride.
There is, however, evidence from a 2015 study in the Sleep Disorders Journal that suggests these medications may have residual effects that may negatively affect daytime activities. Some people cannot tolerate the residual effects of these sleep medications, which affect daytime activities at home, work, and school.
According to a 2019 experiment published in The Permanente Journal, 72 adult patients who took CBD saw improvements in sleep and anxiety scores. A majority of the patients reported that they were sleeping better and their anxiety decreased. They claimed that these improvements lasted over time.
Additionally, the experiment found minimal side effects, such as fatigue. However, fatigue was ultimately determined to be the result of incorrect dosage.
CBD vs Neural Inflammation
Humans have an endocannabinoid system (ECS), a neuromodulatory system. A primary function of the ECS is to modulate the nervous system.
There are two main cannabinoid receptors within the ECS: cannabinoid receptors 1 (CB1) and cannabinoid receptors 2 (CB2). The therapeutic potential exists for these receptors in treating a variety of diseases.
CBD interacts with and stimulates CB1 and CB2 receptors. An animal study published in the Journal of Experimental Medicine suggested that non-psychoactive CBD could aid in alleviating chronic neuropathic pain. Additionally, CBD demonstrated analgesic properties.
The journal Bentham Science Publishers Limited published another animal study indicating that cannabinoids, including CBD, are capable of modulating neuroinflammatory disorders.
According to the study, cannabinoids prevented pro-inflammatory cytokines from being produced both in animal models and human cell cultures. It is thought that CB2 receptors are primarily responsible for this action.
There are some similarities between symptoms of Lyme disease and those of brain inflammation (encephalitis). Symptoms of encephalitis are headache, fatigue, muscle and joint pain, fever, seizures, slurred speech, hallucinations, and loss of consciousness.
Encephalitis, whether caused by Lyme disease or not, is a very serious illness and should be treated by a medical professional.
CBD vs Heart Palpitation
In a study published in the British Journal of Pharmacology, CBD was found to suppress cardiac arrhythmias and reduce the size of infarcts (death of tissue caused by reduced blood flow) after a heart attack.
During the study, animals with the conditions were treated with CBD 30 minutes before coronary artery occlusion. CBD reduced both arrhythmias and infarct size after a heart attack. This suggests CBD may have cardioprotective properties.
Although CBD has shown promising results in animal subjects, people suffering from cardiac arrhythmia or heart attacks should always consult their doctor. You should never attempt to diagnose or treat yourself.
How Does CBD Work for Lyme Disease?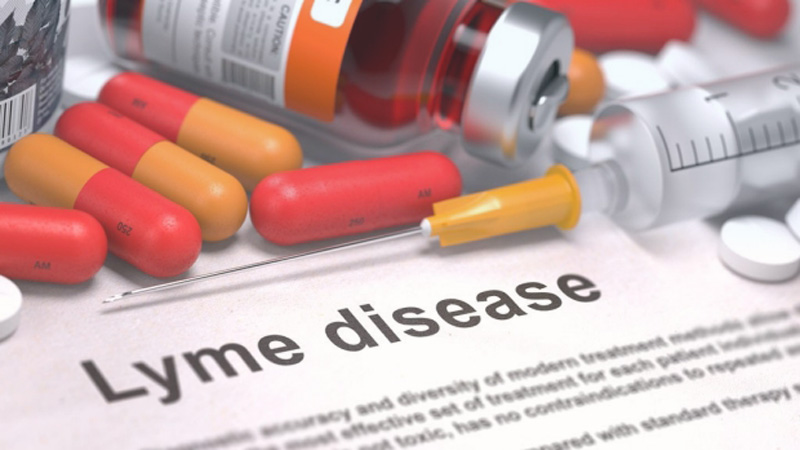 CBD oil has been reported to work for Lyme disease patients, but the research on the subject is limited. Even though CBD research for Lyme disease is still lacking, the 2015 paper for Clinical Infectious Diseases suggests it could be helpful.
CBD and other cannabinoids are found in cannabis. One of the main benefits of CBD for Lyme disease is its ability to influence the immune system. Specifically, CBD modulates the immune response and reduces inflammation.
But CBD's benefits don't stop there. Studies have shown that CBD may have antibacterial effects. CBD also acts as an antioxidant that protects cells from oxidative stress.
The potential benefits of CBD on mood and sleep are well documented. Patients who suffer the consequences of chronic diseases could benefit from CBD.
It would seem that CBD could provide some hope for Lyme disease patients. But further research is needed to determine the extent of its effectiveness.
Benefits & Risks of Using CBD for Lyme Disease
CBD has been shown to have many therapeutic benefits. While CBD can be beneficial for many people, there are some risks associated with its use.
The Benefits
Patients with Lyme disease have usually prescribed a course of antibiotics, and there may need to be more than one course. NSAIDs or acetaminophen may be prescribed for residual pain relief after the patient is recovered. In addition to providing pain relief, CBD oil may also relieve sleep disruptions and fatigue.
There have been studies that suggest CBD may alleviate Lyme disease symptoms, such as joint pain, inflammation, and nerve pain.
There are no psychoactive effects associated with CBD. A legitimate CBD product will contain less than 0.3% tetrahydrocannabinol (THC).
CBD has been declared non-addictive by the World Health Organization (WHO). Daily use of CBD is considered safe.
CBD doesn't need a prescription to be purchased. You can buy CBD online and in local dispensaries.
The Risks
Using CBD along with prescribed medications is not recommended. CBD interacts with other drugs by altering the way the body metabolizes them.
CBD may reduce the population of some pathogens. A variety of gram-negative bacteria and Lyme disease-causing bacteria are resistant to CBD. There are already effective, safe treatments for Lyme disease.
The CBD industry is relatively new and much of it remains unregulated.
In some people, CBD can cause dry mouth, drowsiness, diarrhea, and loss of appetite.
CBD vs Other Alternative Treatments for Lyme Disease
Alternative procedures, including hypnosis, acupuncture, and meditation, can be used to ease insomnia, anxiety, and pain associated with Lyme disease.
Those suffering from sleep disruptions may also benefit from essential oils and chamomile tea.
Some brands sell CBD tea bags and CBD-infused essential oils. People who wish to optimize wellness may also benefit from these products.
However, some studies have shown that CBD can improve an individual's quality of life despite not being able to cure or completely eradicate all the symptoms of Lyme disease.
How to Choose a CBD Product for Lyme Disease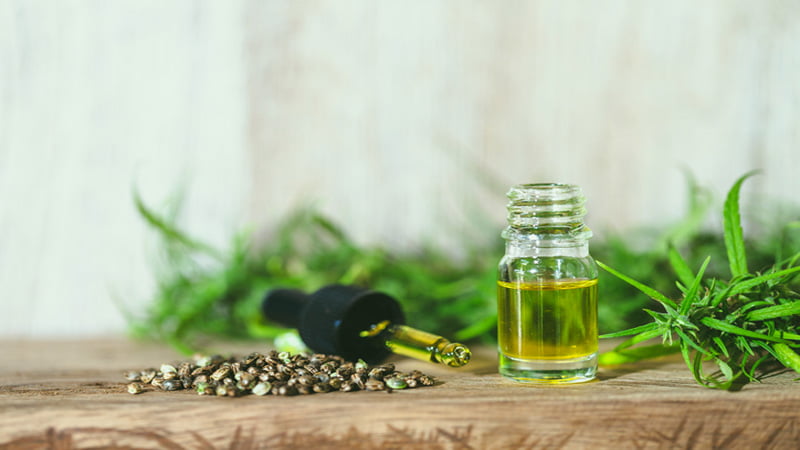 You need to consider two things when choosing a CBD product: the type of CBD and the manufacturer's legitimacy.
Choose the Type of CBD That Meets Your Needs
CBD oil comes in three forms:
Full-spectrum CBD
Broad-spectrum CBD
CBD Isolate
A full-spectrum CBD oil consists of all the cannabinoids found in hemp. Among these cannabinoids are cannabidiol (CBD), cannabigerol (CBG), cannabinol (CBN), and tetrahydrocannabinol (THC), which shouldn't exceed 0.3%.
It is best to use full-spectrum CBD oil for Lyme disease since it contains all the cannabinoids that the body needs.
Broad-spectrum CBD oil consists of all cannabinoids except for THC. It's recommended for people who are concerned about the psychoactive effects of CBD oil.
Finally, CBD isolates offer CBD in its purest form. People who are sensitive to other cannabinoids usually prefer this type.
Check the Vendor's Certificate of Analysis (COA)
Whenever you buy a CBD product, be sure to check its certificate of analysis (COA).
A COA is a certificate that provides information about the quality and purity of the CBD product. It includes the cannabinoid and terpenoid profile, contaminants, residual solvents, and heavy metals.
What to look for in a COA:
The certificate should be issued by an ISO-accredited laboratory.
If possible, the certificate should be issued by an FDA-registered lab.
The certificate should provide information about how much CBD is in the product (in milligrams).
How Much CBD Should You Take for Lyme Disease?
People suffering from widespread pain may seek immediate relief. CBD vape pens and CBD vape oils provide the fastest results. Unfortunately, vaping has been shown to cause negative side effects.
There is no standard CBD dose for Lyme disease. According to CBD: A Patient's Guide To Medical Cannabis by Leonard Leinow, CBD can be effective for treating inflammatory conditions with a standard dose of between 10mg and 100mg a day.
However, you must start with a smaller dose and work your way up until you find the right dosage for your needs.
CBD can be easily administered by placing a few drops of CBD tincture under the tongue. You can use this method to relieve fatigue, insomnia, palpitations, and widespread pain.
For those who don't want to ingest CBD, then you can use CBD topicals, such as creams and patches. These can be used to treat joint and neck pain. Unlike oral CBD supplements, CBD topicals don't go through the digestive system.
Final Thoughts: Lyme Disease and CBD
Lyme disease patients may find some relief from CBD. The anti-inflammatory properties of this compound could relieve pain while also providing the body with additional health benefits. Anecdotal reports suggest CBD for Lyme disease has potential, but more research is needed to confirm its effectiveness.
You should consult an experienced medical professional before using CBD to treat Lyme disease or any other health condition. Ask for medical advice about the proper use of the substance in your particular situation.
Additionally, you should buy CBD products from a reputable vendor that can provide a Certificate of Analysis (COA) that publishes third-party lab reports on their websites. This will ensure that the products are free of contaminants and show how much CBD is in them.
Have you ever used CBD to alleviate a particular condition? Let us know how it worked for you in the comments section below.
References:
Fine, P. G., & Rosenfeld, M. J. (2013). The endocannabinoid system, cannabinoids, and pain. Rambam Maimonides medical journal, 4(4), e0022. https://doi.org/10.5041/RMMJ.10129
Hammell, D. C., Zhang, L. P., Ma, F., Abshire, S. M., McIlwrath, S. L., Stinchcomb, A. L., & Westlund, K. N. (2016). Transdermal cannabidiol reduces inflammation and pain-related behaviors in a rat model of arthritis. European journal of pain (London, England), 20(6), 936–948. https://doi.org/10.1002/ejp.818 [1]
Greenberg HE, Ney G, Scharf SM, Ravdin L, Hilton E. Sleep quality in Lyme disease. Sleep. 1995;18(10):912-916.
Fitzgerald, T., & Vietri, J. (2015). Residual Effects of Sleep Medications Are Commonly Reported and Associated with Impaired Patient-Reported Outcomes among Insomnia Patients in the United States. Sleep disorders, 2015, 607148. https://doi.org/10.1155/2015/607148 [2]
Shannon, S., Lewis, N., Lee, H., & Hughes, S. (2019). Cannabidiol in Anxiety and Sleep: A Large Case Series. The Permanente journal, 23, 18–041. https://doi.org/10.7812/TPP/18-041
Dhopeshwarkar, A., & Mackie, K. (2014). CB2 cannabinoid receptors as a therapeutic target-what do the future hold?. Molecular Pharmacology, 86(4), 430–437. https://doi.org/10.1124/mol.114.094649
Xiong, W., Cui, T., Cheng, K., Yang, F., Chen, S. R., Willenbring, D., Guan, Y., Pan, H. L., Ren, K., Xu, Y., & Zhang, L. (2012). Cannabinoids suppress inflammatory and neuropathic pain by targeting α3 glycine receptors. The Journal of experimental medicine, 209(6), 1121–1134. https://doi.org/10.1084/jem.20120242 [3]
Saito, V. M., Rezende, R. M., & Teixeira, A. L. (2012). Cannabinoid modulation of neuroinflammatory disorders. Current Neuropharmacology, 10(2), 159–166. https://doi.org/10.2174/157015912800604515
Ibid.
Walsh, S. K., Hepburn, C. Y., Kane, K. A., & Wainwright, C. L. (2010). Acute administration of cannabidiol in vivo suppresses ischemia-induced cardiac arrhythmias and reduces infarct size when given at reperfusion. British journal of pharmacology, 160(5), 1234–1242. https://doi.org/10.1111/j.1476-5381.2010.00755.x [4]
WHO. Expert Committee on Drug Dependence. (2017, Nov 6-10). Cannabidiol (CBD).
Van Klingeren, B., & Ten Ham, M. (1976). Antibacterial activity of delta9-tetrahydrocannabinol and cannabidiol. Antonie van Leeuwenhoek, 42(1-2), 9–12. https://doi.org/10.1007/BF00399444 [5]
VanDolah, H. J., Bauer, B. A., & Mauck, K. F. (2019). Clinicians' Guide to Cannabidiol and Hemp Oils. Mayo Clinic Proceedings, 94(9), 1840–1851. https://doi.org/10.1016/j.mayocp.2019.01.003