Is CBD Legal in Kentucky? KY Hemp Laws (2023)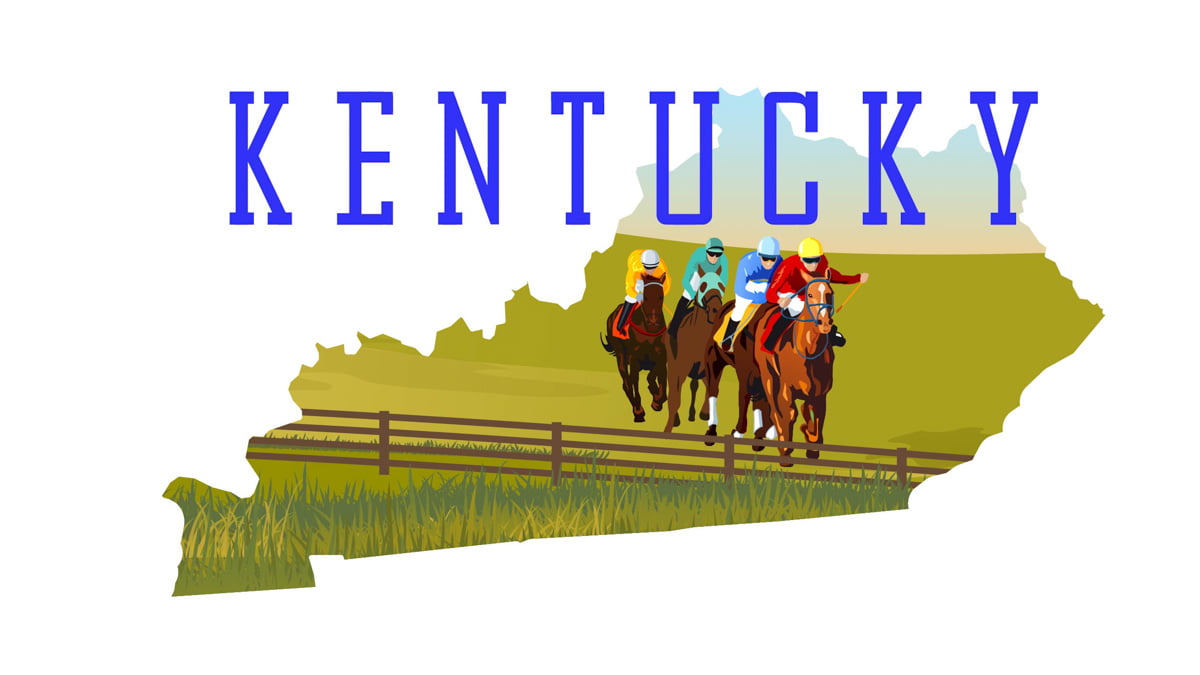 As cannabis and CBD products are gaining in popularity all over the states, Kentucky is no exception. Cannabidiol is rapidly growing to be one of the most popular health and wellness substances, which is why more and more shops are popping up in the state, including dispensaries, vape shops, and health centers. Aside from a wide range of potential benefits, CBD is safe for both children and adults, as it comes with no psychoactive effects.
If you're wondering where to buy CBD oil in Kentucky, you're in the right place. We've prepared a complete guide on the state's laws related to cannabis, as well as a list of places where you can find CBD products.
Update: We no longer recommend purchasing CBD oil locally due to contaminated and untested CBD oils being sold in Kentucky stores.
If you are interested in learning more, read our guide on buying CBD near you.
We have compiled a list of the best pure CBD oils available for purchase legally in Kentucky below to save you time.
Is CBD Oil Legal in Kentucky?
Compared to other U.S. states, marijuana laws in Kentucky are very strict, even for medical marijuana patients. Although many states have progressed to loosen their restraints on medical and recreational cannabis,  possession and sales of marijuana in Kentucky is still considered a crime. However, as cannabidiol can be derived either from hemp or marijuana variety of the cannabis plant, its legality depends on the source of CBD.
Related: Which States Have Legalized CBD?
Marijuana CBD Oil in Kentucky
Both the sale and possession of marijuana are illegal in Kentucky. Thus, marijuana-derived CBD oil is banned here for both medical marijuana patients and recreational users.
Simply put, it's impossible to legally possess marijuana as well as marijuana-derived CBD oil in Kentucky. Unfortunately, Kentucky remains one of few states with no tolerance for marijuana. On the other hand, progress toward marijuana legalization is coming, and many people believe the plant will be completely allowed within the next few years.
Related: Is Marijuana Legal in Kentucky?
Hemp CBD Oil in Kentucky
As opposed to marijuana-derived CBD oil, Cannabidiol derived from hemp is completely legal in Kentucky. According to the Farm Bill of 2018, cannabis extracts derived from industrial hemp are fully legal as long as these products have less than 0.3% of THC.
The 2018 Farm Bill permits the possession and sales of all hemp-derived CBD products unless the in-state law states otherwise. Fortunately, Kentucky has no state legislation to regulate hemp-based CBD oil. Thus, buying CBD oil in Kentucky isn't illegal, as long as it's hemp-derived.
Where to Buy CBD Oil in Kentucky?
Despite the marijuana-hostile laws in Kentucky, you can still legally purchase hemp-derived products. When buying CBD oil, you can either visit a nearby retailer or order your desired product online.
Since all hemp-derived products are legal in Kentucky, you can visit many physical CBD shops here.
Buying CBD Oil Online in Kentucky
Buying CBD oil boils down to finding a trusted retailer. Once you determine why you need Cannabidiol and find the right company, purchasing a bottle of hemp-derived CBD oil is a piece of cake.
Wondering what to take into consideration when choosing your CBD oil? First of all, the product should be 100% organic, certified as non-GMO industrial hemp, extracted with CO2, subject to third-party lab testing, and contain a broad spectrum of cannabinoids.
PRODUCT
DETAILS

Best Overall CBD Oil

Royal CBD – Full Spectrum

Rated #1 for overall
Highest quality hemp oil on our list
100% organic, free of pesticides and artificial ingredients
Established brand with 24/7 customer support
30-day 100% money-back guarantee

Click for Best Price

Best Organic Formula

Gold Bee

Sourced from US-grown organic hemp
Contains full-spectrum CBD
Up to 80 mg CBD/mL
Great potency range for beginners
Third-party tested for potency and purity
Great kiwi-honey flavor

Click for Best Price
Local CBD Oil Stores in Kentucky
Now that you know the laws on marijuana and hemp-derived CBD in Kentucky, it's high time you learned where to buy CBD oil in the state.
CBD Oil Shops in Louisville
Louisville seems to be a heaven with a range of high-quality CBD products available in many shops. Whenever you stop at Louisville, don't forget to stop by the following places:
| | |
| --- | --- |
| Name | Address |
| Green Remedy | 4104 Bishop Ln, Louisville, KY 42103 |
| A&A Smoker's Outlet | 5909 Terry Rd, Louisville, KY 40216 |
| Saffire Vapor Retail Store | 3042, 6511 Bardstown Rd, Louisville, KY 40291 |
| Saffire Vapor Retail Store | 1554 Bardstown Road B, Louisville, KY 40205 |
| Saffire Vapor Retail Store | 4901 Outer Loop #101, Louisville, KY 40219 |
| Saffire Vapor Retail Store | 1971 S Hurstbourne Pkwy, Louisville, KY 40220 |
| Saffire Vapor Retail Store | 3950, 6661 Dixie Hwy #2, Louisville, KY 40258 |
| CBD Hemp Oil™ | 8129 New La Grange Rd #300, Louisville, KY 40222 |
| CBD & Kratom Products Louisville | 6434 N Preston Hwy, Louisville, KY 40229 |
| Louisville Hempworx | 1854, 4801 Blevins Gap Rd, Louisville, KY 40272 |
CBD Oil Shops in Bardstown
When in Bardstown, buying CBD oil may be challenging, but you can find at least one CBD oil store with a selection of products infused with cannabidiol.
| | |
| --- | --- |
| Name | Address |
| Cannabis Phrog | 700 B Bloomfield Rd, Bardstown, KY 40004 |
CBD Oil Shops in Lexington
Need to buy CBD oil in Lexington? Fear not, because, with the development of the hemp-derived CBD industry, there will soon be more places offering hemp-based products in the city. As for now, be sure to give the following shops a shot:
| | |
| --- | --- |
| Name | Address |
| JD Vapor | 96 Plaza Dr, Lawrenceburg, KY 40342 |
| Bluegrass Hemp Oil | 159a E Reynolds Rd, Lexington, KY 40517 |
| The Botany Bay | 420 E New Cir Rd, Lexington, KY 40505 |
CBD Oil Shops in Owensboro
Owensboro is home to many shops offering CBD products as well as vaping accessories. If you're in Owensboro, here is a list of the city's best CBD oil sellers:
| | |
| --- | --- |
| Name | Address |
| Smoker's Heaven | 3600 Frederica St, Owensboro, KY 42301 |
| Horizon CBD | 3811 HWY 54 #101, Owensboro, KY 42301 |
| GNC | 5000 Frederica St, Owensboro, KY 42301 |
| Vapor 55, Inc. | 1650 Starlite Dr, Owensboro, KY 42301 |
| Vapor 55, Inc. | 3811 KY-54 #101, Owensboro, KY 42303 |
| Clark's Health & Nutrition Center | 3118 Alvey Park Dr. E, Owensboro, KY 42303 |
CBD Oil Shops in Bowling Green
Having a stop at Bowling Green? The city is full of nice vape shops and CBD retailers, which is why you shouldn't miss the chance to visit one of them!
| | |
| --- | --- |
| Name | Address |
| Vette City Vapes | 1239 US Hwy 31W Bypass, Bowling Green, KY 42101 |
| Remedy Vapor E Cigs | 1440 Campbell Ln #500, Bowling Green, KY 42104 |
| Remedy Vapor E Cigs | 1901 Russellville Rd Suite 1, Bowling Green, KY 42101 |
| Saffire Vapor Retail Store | 2710 Nashville Rd #117, Bowling Green, KY 42101 |
| GNC | 2625 Scottsville Rd #112, Bowling Green, KY 42104 |
Final Thoughts on Buying CBD Oil in Kentucky
Although marijuana-based products are not legal in Kentucky yet, we hope the state will soon join other states changing their laws on the plant. Nonetheless, you can feel free to buy hemp-derived CBD oil in Kentucky.
You can buy CBD oil locally somewhere near you, but the best deals for CBD goods can be found online. Keep in mind the CBD oil market in Kentucky is growing slowly, which is why it may be more convenient and easier for you to find the desired product online. With the legality of hemp-based CBD products in the U.S., you can easily order CBD oil online, even if the product comes from a different state.