Is CBD Oil Legal in Massachusetts? MA Hemp Oil Laws (2023)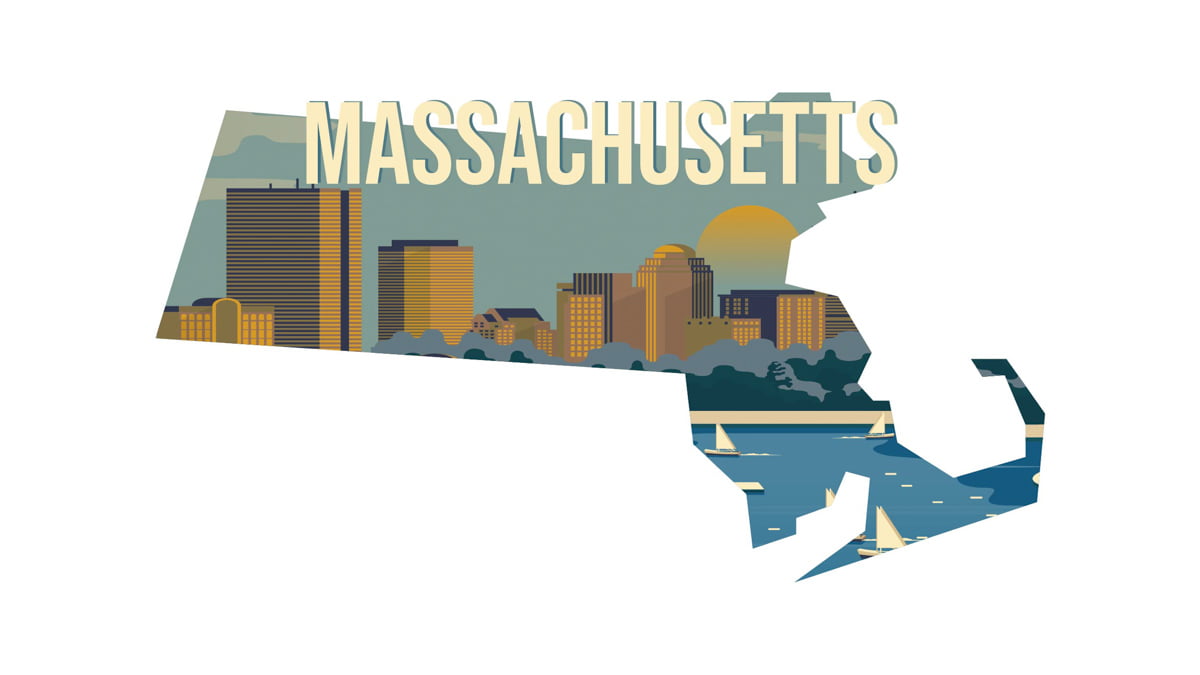 Live in Massachusetts? That's perfect because this state is a true trailblazer when it comes to cannabis legalization, with the first recreational shops to open in mid-2018. More interestingly, Massachusetts is growing to become one of the fastest-developing hemp CBD markets in the country, joining leaders in California, New York, and Florida. New stores are popping up statewide every year. And the demand for both hemp and marijuana is high.
If you want to shop for CBD in Massachusetts, the Greater Boston Area is an attractive region to buy a bottle of your herbal remedy. Nonetheless, Natick, Georgetown, Franklin, and East Bridgewater are also great spots to buy CBD oil.
Ready for a complete rundown of the best CBD oil stores in Massachusetts? We're going to elaborate on them in a while. But first, let's take a look at the legal status of CBD oil in this state.
Is CBD Oil Legal in Massachusetts?
Yes, CBD oil is legal in Massachusetts, and there is no need to split the term between marijuana and hemp-derived CBD oil since these two were legalized by the state's law.
However, regulations regarding these two sources of CBD oil differ from one another, so it's wise to know the difference before you even think of buying a product infused with cannabidiol.
Related: Legality of CBD by State
Marijuana CBD Oil in Massachusetts
Wondering if marijuana is legal in your state? Well, the short answer is yes. But this short answer needs elaboration.
In 2008, Massachusetts decriminalized marijuana, cutting down on possession penalties to a mere slap on the wrist. Following through, in 2012, voters in Massachusetts gave the green light to legalizing medical marijuana statewide. Patients with a doctor's recommendation gained the right to possess a 60 day supply of medical marijuana.
The most important moment for cannabis legalization in Massachusetts came in late 2016 when voters approved marijuana for recreational use for people 21 and up. The first recreational retail shops should open in mid-2018.
If everything goes in the right direction, Massachusetts will become the first east coast state to legalize recreational cannabis officially.
Hemp CBD Oil in Massachusetts
The federal government legalized the farming and manufacture of industrial hemp, encouraging American farmers to cultivate the plant for industrial and academic purposes. This legislation made properly sourced CBD legal in all 50 states, regardless of their medical or recreational cannabis laws.
CBD hemp oil contains less than 0.3% THC and is non-psychoactive; thus, you can easily buy it locally or online.
Speaking of which…
Where to Buy CBD Oil in Massachusetts?
Given the rapid development of the state's CBD market, buying CBD oil in Massachusetts is fairly easy. The current law regarding hemp and marijuana gives recreational and medical consumers choose from a wide range of CBD-infused products.
If there is a CBD oil store somewhere near you, go ahead and give it a try. You can always do a background check on the dispensary to see if they are respected by the community. Most top-rated CBD shops hire people who are knowledgeable and passionate about hemp and marijuana, so their presence may come in handy if you're buying CBD oil in Massachusetts for the first time.
If, on the other hand, traveling around the state in search of the best CBD store is not your pair of shoes, we strongly recommend shopping for CBD oil online. It's easy, fast, and convenient – that is, of course, if you do your research before adding items to your cart.
Buying CBD Oil Online in Massachusetts
The quickest way to obtain CBD oil in Massachusetts is to shop for it online. Many companies sell their CBD oil on the Internet, but only a few of them provide top-notch quality CBD products to their clients.
Don't get us wrong, the CBD industry is wonderful, and we're all for it to thrive in good health. Still, we have too many manufacturers claiming they sell hemp-based or hemp-derived products, while some of them don't have any Cannabidiol at all when tested by a laboratory.
That being said, always look for a CBD company with many 4-5 star user reviews, sources their Cannabidiol from certified, organic industrial hemp, uses CO2 extraction for the ultimate potency and purity, and is open about 3rd-party lab testing results.
Still not sure how to find a decent CBD oil manufacturer? THIS GUIDE may come in handy!
PRODUCT
DETAILS

Best Overall CBD Oil

Royal CBD – Full Spectrum

Rated #1 for overall
Highest quality hemp oil on our list
100% organic, free of pesticides and artificial ingredients
Established brand with 24/7 customer support
30-day 100% money-back guarantee

Click for Best Price

Best Organic Formula

Gold Bee

Sourced from US-grown organic hemp
Contains full-spectrum CBD
Up to 33 mg CBD/mL
Great potency range for beginners
Third-party tested for potency and purity
Great honey flavor

Click for Best Price
Local CBD Stores in Massachusetts
Massachusetts is home to some of the best CBD oil stores in the U.S, with the largest concentration of shops located in the Greater Boston Area. As Cannabis legalization is gaining pace across the states, we can soon expect more and more shops popping out statewide.
Here's the list of the best CBD oil stores in Massachusetts.
Best CBD Oil Stores in the Greater Boston Area
| | |
| --- | --- |
| NAME | ADDRESS |
| Art of Vaping | 250 Granite St, Braintree, MA 02184 |
| Main Street Smoke Shop | 7 Main St, Peabody, MA 01960 |
| New England Treatment Access | 60 Washington St, Brookline, MA 02445 |
| Alternative Therapies Group | 50 Grove St, Salem, MA 01970 |
Best CBD Oil Stores in Natick
| | |
| --- | --- |
| NAME | ADDRESS |
| Wicked Chronic | 185 Worcester St, Natick, MA 01760 |
Best CBD Oil Stores in Franklin
| | |
| --- | --- |
| NAME | ADDRESS |
| Franklin Smoke Shop | 24 E Central St, Franklin, MA 02038 |
Best CBD Oil Stores in East Bridgewater
| | |
| --- | --- |
| NAME | ADDRESS |
| Vape Solutions | 687 N Bedford St, East Bridgewater, MA 02333 |
Best CBD Oil Stores in Georgetown
| | |
| --- | --- |
| NAME | ADDRESS |
| Healthy Pharms | 401 E Main St, Georgetown, MA 01833 |
Final Thoughts on Buying CBD Oil in Massachusetts
On the whole, Massachusetts is one of the best places to purchase CBD oil. With its progressive and forward-thinking laws regarding cannabis, it won't be an overuse to say that the state will be the leader in the east-coast marijuana legalization. If you want to enjoy the benefits of CBD without getting high, though – worry not! Massachusetts is home to many 5-star CBD oil stores when you can choose from a wide range of products infused with cannabidiol, so the state has you covered comprehensively.