Side Effects of CBD Oil: Potential Risks & What You Need To Know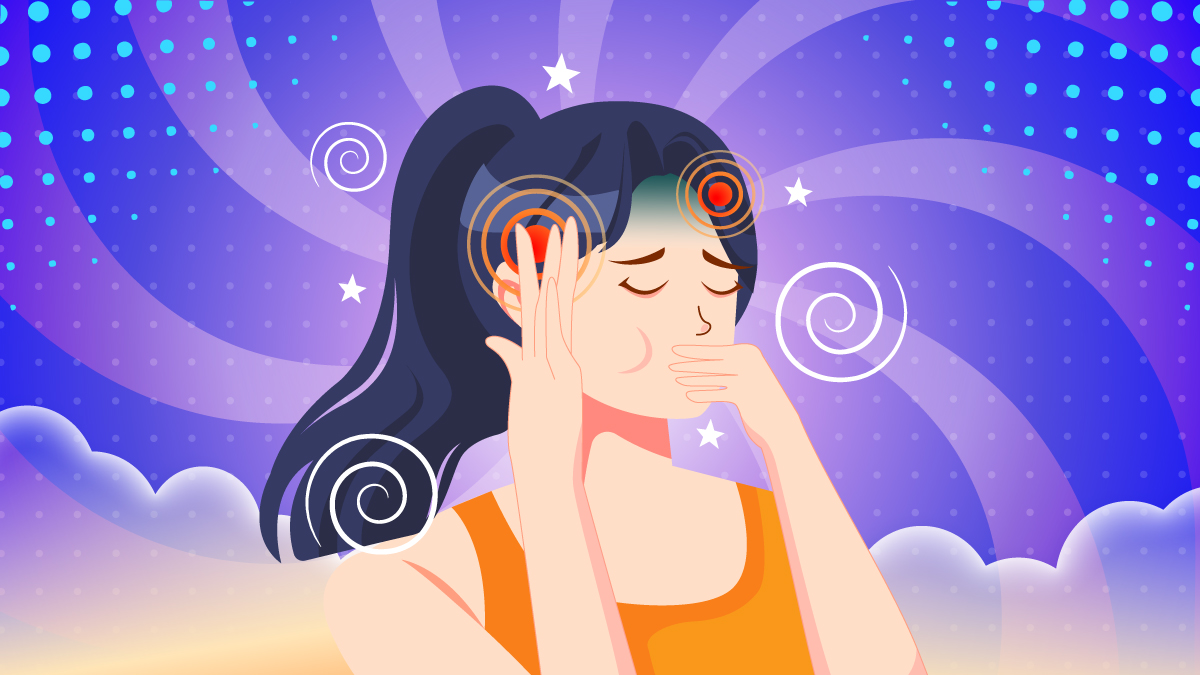 We can't deny that CBD oil offers many therapeutic effects — from the relief of common post-exercise pain to the control of severe symptoms such as seizures and post-traumatic stress disorder.
CBD, as a health supplement, became even more popular when studies show CBD to be non-psychoactive, non-addictive, and generally very safe.
As a 2019 Gallup Poll shows, one in seven American adults uses CBD not only for health maintenance but for symptom relief.
With CBD's popularity, one can't help but wonder — are there any CBD oil side effects that we have to be aware of?
Types of CBD Products & Their Common Side Effects
Before we go into the details of the CBD side effects, let's explore the different types of CBD products and their potential side effects.
1. Sublingual (CBD Oil)
CBD oils and tinctures fall under this category. The drops are placed under the tongue and left there for about a couple of minutes. The CBD is absorbed through tiny capillaries under the tongue — directly into the bloodstream.
Common side effects from this type of application include dry mouth, decreased appetite, and changes in bowel habits.
2. Inhalation (Vapes & Hemp Flower)
CBD products that you inhale include smokable CBD flowers and vape oil.
Because you'd be inhaling smoke or vapor, this type of CBD product often causes lung irritation, especially if the product makes use of risky solvents and additives.
Other side effects also include dry mouth, lightheadedness, and dizziness. Some also report developing headaches.
3. Topical CBD (Creams, Salves, & Balms)
These CBD-infused topical products aren't known to produce side effects when applied to the skin. If they do, it's pretty rare and usually affects people allergic to hemp or marijuana.
Some of the side effects of CBD topicals include skin rash, hives, and itching.
What are the Common Side Effects of Cannabidiol?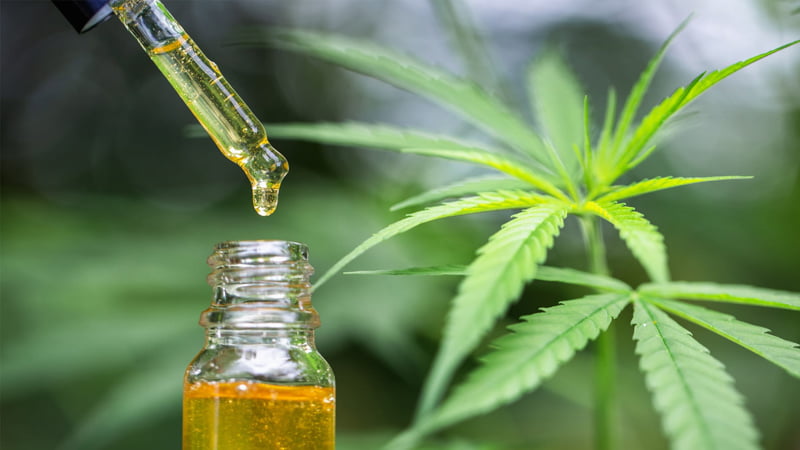 As a whole, cannabidiol (CBD) is generally considered safe. Not only is it well-tolerated by users, but it also doesn't cause significant adverse changes in one's physiological parameters (heart rate, blood pressure, temperature, and respiratory rate).
Because of this effect and the fact that there are only a few cannabinoid receptors in the lower brainstem (part of the brain that controls heart and lung function), CBD doesn't cause an overdose.
This doesn't mean that CBD is without side effects. Here are the most common side effects to watch out for:
Short-Term Side Effects of CBD
1. Dry Mouth
According to studies, the cannabinoids' effects on the endocannabinoid system can lead to reduced saliva production, causing cottonmouth (dry mouth).
Drinking plenty of water helps relieve dry mouth.
2. Lower Blood Pressure
The drop in blood pressure is temporary and may be due to CBD's vasodilation effects on the blood vessels.
When the blood vessels are relaxed and blood flows freely, there's less pressure against the blood vessel walls, resulting in lower blood pressure.
3. Dizziness & Lightheadedness
The dizziness and lightheadedness may be caused by the drop in blood pressure, but this will go away once it returns to its normal resting pressure.
4. Sleepiness
This effect typically happens to people who take higher doses of CBD.
At very high doses, CBD promotes sleep, while low CBD doses promote wakefulness and alertness.
5. Changes in Bowel Habits
CBD has a relaxing effect on the muscles, so some people develop mild diarrhea after taking CBD since it relaxes the bowels.
However, the changes in bowel habits may also be caused by the other ingredients found in the CBD oil.
Long-Term Side Effects of CBD
There's still limited research on long-term CBD use, but according to a study, prolonged CBD use has led to increased liver enzymes in mice.
In humans, the long-term side effects of CBD haven't been completely studied yet, although elevated liver enzymes were also seen in some patients.
Most CBD users report only a few side effects. The side effects they develop are usually mild, well-tolerated, and typically go away once the effects wear off.
Considerations and Precautions Before Taking CBD
It's possible to develop CBD oil side effects, especially if you're new to CBD products.
However, you can reduce your risks of developing adverse side effects by understanding these considerations and precautions.
1. Interaction of CBD with Other Drugs
CBD is safe, but we always recommend speaking with your primary care physician first before trying CBD oil. He knows more about your medical history and can help you reach an informed decision.
This is especially important if you're taking medications. CBD is known to interact with several drugs. it can either amplify or dampen the drug's potency, which could lead to more unwanted side effects.
2. Pregnant & Lactating Mothers
Cannabinoids are known to cross the placenta and the breastmilk, exposing the fetus or the baby and affecting their growth and development. To be on the safe side, you should avoid CBD if you're breastfeeding or pregnant.
If you still want to try CBD oil, we recommend speaking with your physician first.
3. Liver Problems
As mentioned earlier, CBD has the potential to increase liver enzymes, so if you have liver problems, it's best to avoid CBD oil or only use low doses of CBD.
Again, we emphasize the importance of seeing your doctor before taking CBD, especially if you're diagnosed with liver disease.
4. Allergy to Hemp & Cannabis
Allergic reactions to cannabis and hemp are pretty rare, but they do happen. Coming into contact with the plant, for example, can induce skin allergies, while inhaling its pollen can result in respiratory symptoms.
To reduce the risks of an allergic reaction, you can try dabbing a small amount of oil on your skin and then wait for about half an hour to an hour. If you develop some skin rashes and hives, discontinue the oil immediately and consider visiting a doctor.
How to Avoid CBD Side Effects?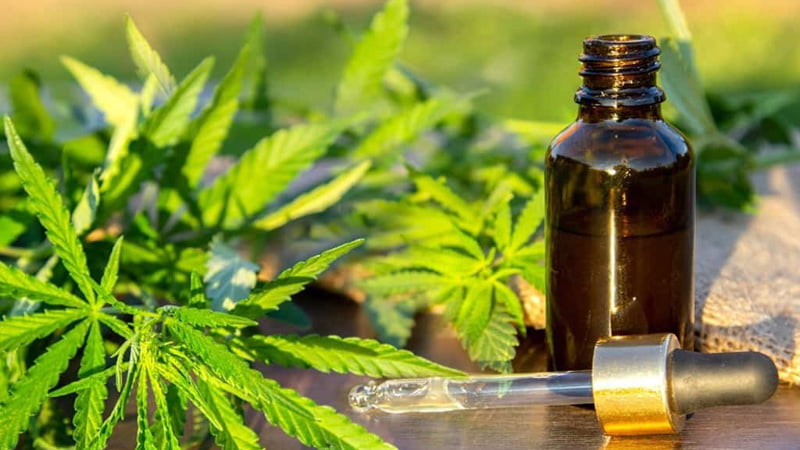 CBD oil is generally well-tolerated by users. Once your body gets used to the addition of CBD, these side effects resolve on their own.
However, these side effects can also be pretty uncomfortable, so if you want to avoid them or at least reduce their intensity, follow these simple tips.
1. Start Low, Go Slow
This term simply means starting at the lowest dose possible and increasing or decreasing the dosage according to your needs.
For example, the instruction is to take one full dropper, then you can start with half a dropper for about three to five days. If you didn't notice any improvement, increase the dosage.
However, if you developed adverse side effects on half a dropper, then decrease your dosage.
Be consistent and be patient. You'll soon find a dosage perfect for your health needs.
2. Know Who Should Not Take CBD
If you're allergic to hemp or cannabis, take medications, have liver problems, are pregnant, or are lactating, then be extra cautious in using CBD oil.
Again, we recommend seeing your doctor before using CBD oil.
3. Look for the Product's Certificate of Analysis
Trusted CBD brands always have their products tested by certified testing facilities to check for the presence of harmful pathogens, heavy metals, solvent residues, dangerous pesticides, and artificial fertilizers.
Don't trust brands that can't show proof of their CBD oil's safety and quality.
4. Read Reviews
Reviews made by customers can help you choose a good CBD oil. These reviews let you know about the product's expected effects (and side effects, if any).
5. Avoid Too-Good-to-be-True Claims
Bogus CBD companies will promise you the moon if they think it'll make you buy their products. Their CBD oil can cure all types of diseases, and their CBD oil is the cheapest on the market.
Producing premium-grade CBD oil doesn't come cheap. Legit CBD brands invest money to buy state-of-the-art equipment and purchase high-quality, organic raw materials.
If you see CBD brands offering cheap but "quality CBD oil," avoid them. Not only are they violating FDA rules, but they may also be lying about their products, especially if they can't produce valid laboratory test results.
Final Thoughts: Side-Effects of CBD
It's safe to use CBD oil daily. It can ease discomfort and help maintain normal health and wellbeing.
However, like most health supplements, CBD also has its own side effects. It can cause dizziness, lightheadedness, dry mouth, changes in bowel habits, and sleepiness. It can even lower blood pressure.
These side effects are very well-tolerated by users. They also typically go away once your body gets used to CBD.
You can avoid these side effects by following the precautions and considerations mentioned above. You can also reduce the risk by choosing CBD oil made by trusted brands.
Have you tried CBD oil and experienced some side effects? What did you do to get rid of them?