Is CBD Oil Legal in South Dakota? SD Hemp Oil Laws (2023)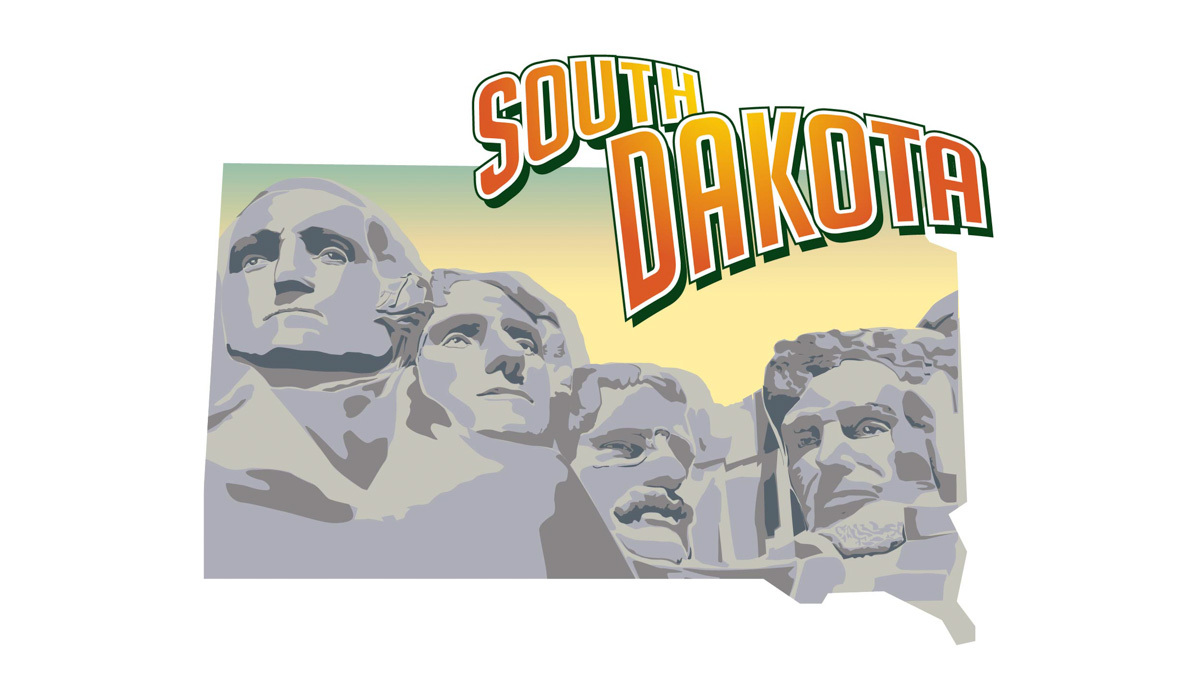 This article breaks down the legal status of CBD oil in South Dakota. We distinguish between hemp and marijuana laws, explain different types of CBD oil, and provide tips on how to safely buy CBD supplements in this unregulated market. You'll also learn about the legality of other hemp-derived cannabinoids and the future of cannabis in South Dakota.
Curious if CBD is legal in South Dakota? This guide comes with the answer.
Here we explain the relevant laws regarding CBD in the state and show you how to find high-quality products locally and online.
The CBD industry is booming and lacks regulations when it comes to manufacturing, labeling, and lab testing standards.
It's generally easier to buy CBD from a trustworthy online retailer.
But before we dive into searching for the finest CBD oil in South Dakota, let's shed some light on the legal aspect.
Is CBD Legal in South Dakota in 2023?
Yes! Despite South Dakota's draconian marijuana laws, it's still legal to purchase CBD oil. However, South Dakota lawmakers have been cracking down on local vendors, meaning you may face challenges trying to find a reliable local source of CBD.
The legal status of CBD also depends on where its sourced from.
Related: Cannabidiol Laws by State
Hemp CBD in South Dakota
The legality of CBD in South Dakota has created a lot of controversies. In 2017, the state senate approved Senate Bill 95, which placed CBD as a Schedule IV drug in the uniform controlled substances act.
This means that the Food and Drug Administration (FDA) must approve CBD.
Schedule IV drugs:
Carry a low potential for abuse
Have documented medical uses in the USA
It is unlikely to cause significant physical or psychological dependence
This law is in direct conflict with the 2018 Farm Bill, which legalized hemp at the federal level. Hemp-derived CBD products have no use as recreational drugs because they only come with a trace amount of THC.
So, South Dakota took a stance against federal law. In March 2019, governor Kristi Noem vetoed the legalization of hemp.
This puts hemp-derived CBD in a legal gray area in South Dakota. Fortunately, you'll be able to find CBD sold over the counter and online in the state.
Marijuana CBD in South Dakota
Marijuana-derived CBD oils remain illegal in South Dakota. Law enforcement severely punishes the possession of even small amounts of marijuana for personal use.
The laws could've changed in 2021 when South Dakota implemented SDCL 34-20G, that legalized medical and recreational marijuana, but the new law was overthrown in court due to technical issues. Advocates will continue their pursuit of legal marijuana in the near future.
This shouldn't come as a surprise because it's typical in midwestern states. So far, only Michigan has legalized recreational marijuana. Many others have limited medical marijuana programs and states like South Dakota outlaw marijuana in any form.
Related: Is Marijuana Legal in South Dakota?
Penalties for Marijuana Possession
Possession of up to two ounces is a misdemeanor that can land you a one-year prison sentence and a fine of up to $2000.
Carrying between 2 ounces and half a pound makes it a felony, with up to one year in jail and a maximum fine of $4000.
Concentrates are criminalized even more severely. If caught with hash or other concentrates, you may face 10 years in prison on top of $20,000 in fines.
Now the best part.
In South Dakota, it's illegal to be in a room where people use or store marijuana. You may end up in prison for up to one year and have to pay a $2000 fine.
Can Doctors Prescribe CBD Oil in South Dakota?
Doctors in South Dakota can't prescribe CBD oil because cannabis is a Schedule I substance at the federal level. They can, however, recommend hemp-derived CBD oil as a health supplement and guide you on how to use it so that you can squeeze the most out of your treatment.
Tips for Buying CBD Oil in South Dakota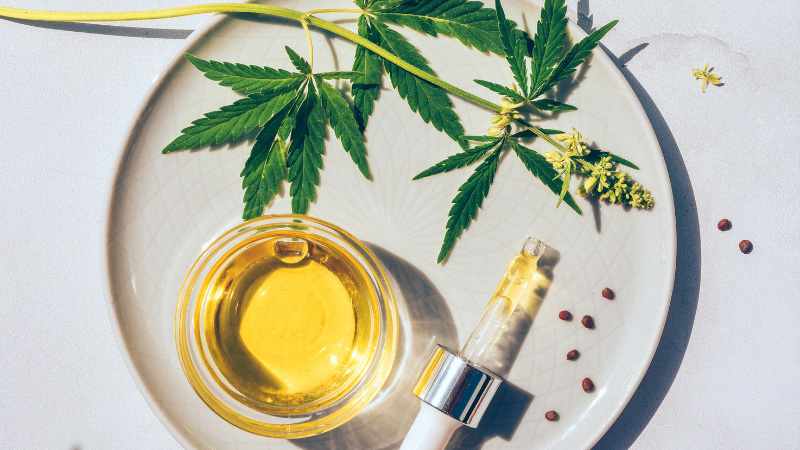 There are a few things worth knowing if you want to protect yourself against scammers when buying CBD oil:
Choose organic hemp: hemp plants are effective bioaccumulators. They absorb every substance from their environment. Organic farming helps you maximize the beneficial substances and avoid toxins.
Avoid companies that promise miracles with CBD: Thousands of people in the USA are using CBD to relieve their symptoms, including anxiety, pain, inflammation, epilepsy, and depression, among others. That being said, CBD won't cure your conditions.
Look for batch-specific certificates of analysis (CoAs): the CoA should list a complete testing panel, including the potency of CBD, the other cannabinoids and terpenes, and potential contaminants, such as pesticides, heavy metals, mold, or solvents. If a company doesn't provide them, they're not worth your trust.
Purchase CBD made with CO2 extraction: CO2 extraction is the golden standard on the market because it doesn't need extra heat or special solvents to produce clean and potent extracts. There are cheaper extraction methods out there, but none of them is as precise as CO2 technology.
Watch the THC content: CBD oil from industrial hemp should have no more than 0.3% THC on a dry-weight basis. When you buy mislabeled products, even 1% of THC can put you in trouble with the low.
Where to Buy CBD Oil in South Dakota
Although you shouldn't have problems finding a CBD store in South Dakota, keep in mind that CBD remains in a legal gray area there.
It's difficult to verify the quality of products sold in local stores, hence we don't recommend buying locally. Most of the time, you must rely on the store owner's perception of "high-quality CBD oils."
If you're looking for the best deals on CBD products, check out online stores.
Here's why.
Benefits of Buying CBD Online
Buying CBD oil online in South Dakota comes with a few benefits, such as:
Lower baseline prices – online stores can cut out the middleman and offer better prices on the same products.
Seasonal discounts – and other ways to save more money on high-quality CBD, including reward programs, subscription orders, and coupon codes.
Better product choice – you have access to all CBD stores in the U.S. in the comfort of your home.
Fresher products – online stores don't hold their CBD oils on the shelves for months, unlike in-store vendors.
More transparency – you can read third-party lab reports and user reviews to get a bigger picture of your potential supplier.
Best Online CBD Stores in South Dakota
Looking for the best CBD stores that provide high-quality products at reasonable prices? Here are my two recommendations for the highest-rated CBD stores today:
PRODUCT
DETAILS

Royal CBD

Royal CBD – Full Spectrum

Rated #1 overall
Highest quality hemp oil on our list
100% organic, free from pesticides and artificial ingredients
Established brand with 24/7 customer support
30-day 100% money-back guarantee

Click for Best Price

Gold Bee

Gold Bee

Sourced from US-grown organic hemp
Contains full-spectrum CBD
Up to 80 mg/mL
Great product range for beginners
Third-party tested for potency and purity
Delicious Kiwi and Lychee flavors

Click for Best Price
Is Delta-8 THC Legal in South Dakota?
Delta-8 THC is legal in South Dakota, but you must be at least 21 years old to purchase it, the same age requirement in other states that have legalized delta-8. The state also allows other THC isomers for those of legal age, including delta-10 THC and HHC.
Buying CBD Oil in South Dakota: Bottom Line
If I were to summarize the situation with cannabis laws in South Dakota with one word, it would be aparadox.
You can lawfully buy delta-8 THC, which is much less researched than delta-9 THC, but you can't legally use marijuana.
Even CBD remains in a legal gray area despite the fact it's non-intoxicating and has an excellent safety profile.
For now, your best chance of finding high-quality, third-party tested CBD oil is through a trustworthy online store. Read user reviews, comb through the CoAs, and base your decision on hard evidence, not marketing buzz.
Enjoy shopping for CBD oil in South Dakota!